NEW YORK ART OPENING & EVENTS
Summer is about over so, we'll be starting to add openings and events to this page again. We took a summer break and loved it. We hope that you understand please continue to visit our site with gallery guides for 35 major art cities and guides for every state.

If you have an event that you would like listed, please contact us. We're interested in promoting the arts in New York and have several ways that we can help with your events. Please send Press Release email to press@art-collecting.com.
To guarantee a listing on this page, you'll need to pay a yearly gallery or event listing fee. See About Us in top navigation for additional info. Also, we'd like to recommend: ARTCARDS.CC which is a good resource for art events and openings.

Below is a partial list of art exhibitions, art openings, talks and Pop-Up's that are occuring this month or in the near future. Please beware that some events and galleries require that you RSVP. We work hard to provide you with correct information, however sometimes typos or changes occur. We highly suggest that if you are traveling a long distance to check with the galleries first or their websites. Please note: we do not attemp to list every New York event or openings, only a few selected. The text description with the listings usually come from press release or directly from the gallery website.

We suggest that you support local art galleries, artists, non-profit art organizations and art museums whenever possible. Please tell your art friends about Art-Collecting.com and mention us to galleries when visiting them. Also, be sure to look at our other New York guides which feature additional galleries, museums, art fairs, artists and art services in New York and surrounding areas.

OUR OTHER NEW YORK AREA GUIDES

Chelsea | Lower East Side | Downtown | Midtown | Uptown
Brooklyn | Bronx | Queens | Hamptons and Long Island Gallery Guide
Upstate & Other New York Galleries

New York Art Fairs
New York Art Openings and Events
New York Art Museums and Art Centers

New Jersey Gallery Guide | Connecticut Gallery Guide

---

New York Art Openings and Events

September 4 TUESDAY

With about Labor Day over for the year, galleries are gearing up for the start of the gallery season.
Lots and lots of galleries will be opening new shows this week, perhaps even your favorite gallery.


----------------------------------------------------------------

September 5 WEDNESDAY

Events will be added in the next few days!


----------------------------------------------------------------

September 6 THURSDAY

BROOKLYN, 6-9pm, Opening Reception, SRO GALLERY, 1144 Dean Street, Brooklyn (Crown Heights).
JEFFREY BISHOP "Nomadic Mechanics." An exhibition of monoprints. Bishop's work is an energized combination of controlled placement and Surrealist Automatism. Not surprisingly, Bishop cites jazz music as one of his ongoing influences in the studio. "Music (however), of the very contemporary kind, and the latest jazz especially, when it is jagged and dissonant, drives my studio practice as much as anything. Energy, rhythm, improvisation; patterns and riffs that replicate and evaporate are values that infuse the work and suit the nature of abstraction." Working alongside master printmaker, Myrna Burks, (at her NY print studio), Bishop fuses printmaking techniques of Silk Screen, Archival Digital Printing, Chine Collé, and in some cases, additions of watercolor, bringing about a slippery tension in an imaginary world that echoes both nature and technology. September 6 - 30, 2018


CHELSEA, 6-8pm, Opening Reception, CHEIM & READ, 547 West 25th Street.
JOAN MITCHELL "Paintings from the Middle of the Last Century, 1953-1962". This exhibition explores a crucial decade in the artist's early career. In the spring of 1953, at the age of 28, Mitchell was given her first solo show at Eleanor Ward's legendary Stable Gallery. Two years later, she decamped to Paris for the summer, and soon began to divide her time between Paris and New York. The paintings she made during this time attest that Mitchell, who was decades younger than such influential Abstract Expressionists as Hans Hofmann, Mark Rothko, Willem de Kooning, and Clyfford Still, achieved a singular sensibility very early in her career. September 6 - October 27, 2018.


CHELSEA, 6-8pm, Opening Reception, JACK SHAINMAN GALLERY, 513 West 20th Street and 524 West 24th Street. TOYIN OJIH ODUTOLA "When Legends Die". When Legends Die concludes a series of efforts first devised by TH Lord Temitope Omodele, third son to the barony of Obafemi, house of ambassadors, with his husband, TMH Lord Jideofor Emeka, 19th Marquess of the UmuEze Amara, RSO, OG, EC, one of the oldest noble clans of Nigeria. Embarking to share their respective family legacies beyond cultural, provincial, and continental boundaries, their lordships sought to draw a more expanded portrait through the careful choice of works from their famed art collections—separate from the known public image of respectability oft presented by titled aristocracy—to express the inner workings of their family. Since the first presentation, A Matter of Fact, mounted at the Museum of the African Diaspora, San Francisco, in 2016, their lordships have been heartened and humbled by the response to the project, aiming to celebrate the union of distinct perspectives and values in hopes of finding commonality and camaraderie with the viewership and sites their stories interact with. September 6 - October 27, 2018.


CHELSEA, 6-8pm, Opening Reception, JACK SHAINMAN GALLERY, 513 West 20th Street and 524 West 24th Street. BARBARA TAKENAGA "Outset". New paintings by Barbara Takenaga, the artist's fifth at the gallery. The exhibition is accompanied by an illustrated catalog with an essay, "On Systems of Radiance" by art critic Lilly Wei. Incorporating motifs drawn from earlier paintings with new forms and fluctuations of space. Through a labor-intensive process that begins with the nonspecific pouring of paint onto canvas, Takenaga allows for unexpected happenings and accidents. From these earliest pours, she then coaxes her lyrical and complex vocabulary of marks, methodical patterns blending with the residue of chance. September 6 - October 6, 2018.


----------------------------------------------------------------

September 7 FRIDAY

Events will be added in the next few days!


----------------------------------------------------------------

September 8 SATURDAY

Events will be added in the next few days!


----------------------------------------------------------------

September 9 SUNDAY

Events will be added in the next few days!


We're taking a Summer break, only an occasional post will be added to this page.
It's summer, we're traveling, taking it easy, and looking at art around the United States.


ANOTHER GOOD RESOURCE FOR ART OPENINGS & EVENTS IS ARTCARDS, CHECK THEM OUT.

---

Chelsea | Lower East Side | Downtown | Midtown | Uptown
Brooklyn | Bronx | Queens | Hamptons and Long Island Gallery Guide
Upstate & Other New York Galleries

New York Art Fairs
New York Art Openings and Events
New York Art Museums and Art Centers

New Jersey Gallery Guide | Connecticut Gallery Guide

Art Galleries around the United States

---

Art Bookstore
Scroll through a selection new books in our art bookstore. We've made a selection of recommended art books published over the past two years. This is a new page for us, and it will be growing, hopefully including a variety of book sellers, new and used.

Art-Collecting.com can also serve as your shopping portal to Amazon.com for all your other Internet shopping - whether for laptops or luggage, cameras, heels, or haberdashery. Just click here: Path to Amazon.
















Amazon's Book of the Month Site for reading ideas and gift suggestions.
Thanks for visiting Art-Collecting.com.

Here at Art-Collecting.com, we love art as much as you do. Please mention us to your friends, to galleries you visit, and feel free to share the site via Pinterest, Instagram, Twitter, Facebook, or other online venues!

---

Home | Art Gallery Guides | Museums & Art Centers | Art Appraisals | Art Fairs
Collecting Information | Types of Collecting | Art News | Advertising | How to be Listed

---

Terms of Use | Privacy Policy | Contact | Mailing List
Copyright 2018 by Art-Collecting.com All Rights Reserved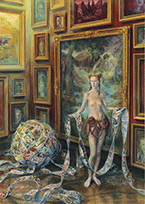 Julie Heffernan
Exhibition
Sept 6 - October 6, 2018
P.P.O.W
New York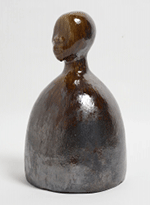 Simone Leigh
Exhibition
Sept 8 - October 20, 2018
Luhring Augustine
New York / Chelsea

Jeffrey Bishop
Available from
SRO Gallery
Brooklyn / Crown Heights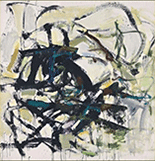 Joan Mitchell
Available from
Cheim and Read
New York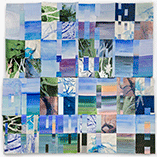 Fran Siegel
Available from
Lesley Heller Gallery
New York / Lower East Side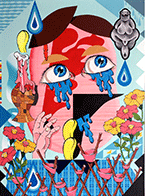 Mark Mulroney
The Dangers of Eden
Sept 8 - November 3, 2018
Mrs.
New York / Queens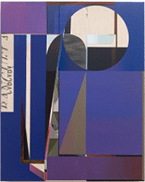 Rubens Ghenov
Available from
Morgan Lehman
New York / Chelsea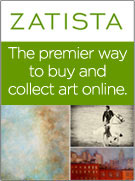 Access to over
4000 original artworks.
Browse Zatista collections

___________________________


Please follow us and share this guide with your art loving friends. Good comments and links on Social Media sites also help us.





To receive our Free monthly newsletter and an occasional email update, register below.