NEW YORK ART OPENING & EVENTS
September is the start of the art gallery season. Sure there are other great weeks but it's always nice when September rolls around and new shows open. Below is a partial list of exhibitions and openings going that you might be interested in. Please beware that some galleries require that you RSVP. We'll be adding links to the gallery websites soon. We work hard to provide you with correct information, however sometimes typos or changes occur. We highly suggest that if you are traveling a long distance to check with the galleries first or their websites.

We suggest that you support local art galleries, artists, non-profit art organizations and art museums whenever possible. Please tell your art friends about Art-Collecting.com and mention us to galleries when visiting them. Also, be sure to look at our guides below for additional galleries, museums, artists and art services related to New York.


New York Gallery Guide | Chelsea | Lower East Side | Downtown | Midtown | Uptown | Brooklyn | Bronx | Staten Island | Queens | Metro Area, Westchester County, Hudson River and Other Galleries

The Hamptons and Long Island | Upstate New York State Galleries

Contemporary Art in New York
New York Art Openings and Events


New York Art Fairs
New York Art Museums and Art Centers

New Jersey Gallery Guide | Connecticut Gallery Guide

---

New York Art Openings and Events

FEBRUARY 1 THURSDAY

CHELSEA, 6-8pm, Opening Reception, MILES MCENERY GALLERY, 524 West 19th Street, BRIAN ALFRED "Future Shock." The exhibition is accompanied by a fully illustrated catalogue with essays by Ridley Howard, Sarah K. Rich, and Erik den Breejen. February 1 - March 10, 2018.


----------------------------------------------------------------

FEBRUARY 7 WEDNESDAY

LES, 6-8pm, Opening Reception, SARGENT'S DAUGHTERS, 179 East Broadway, CHRIS OH "Interiors." Organized by Fortnight Institute. Explores our perception of how we interpret an interior space. Delicately replicating domestic scenes from 15th-century Early Netherlandish art onto found materials, Oh transforms mundane refuse into distinctly unique items. February 7th - March 11th, 2018


MIDTOWN, 6-8pm, Opening Reception, MARLBOROUGH, 40 west 57th street, MAGDALENA ABAKANOWICZ "Embodied Forms." The first exhibition dedicated to the work of Magdalena Abakanowicz since her recent death at the age of 86. The exhibition will feature a broad selection of the artist's work ranging from 1971 to 2009. February 7 - March 10, 2018.


----------------------------------------------------------------

FEBRUARY 8 THURSDAY

HELLS KITCHEN, 6-8pm, Opening Reception, MEREDITH ROSEN GALLERY, 330 West 34th Street, JENNIFER RUBELL "Consent." an exhibition of new work by gallery artist Jennifer Rubell. It is the gallery's inaugural exhibition. February 8 - March 31, 2018.


LES, 6-8pm, Opening Reception, KRISTEN LORELLO, 195 Chrystie Street, Lobby, GIACINTO OCCHIONERO "Tonic." The works are executed in a process of reverse painting on plexiglass, a medium that has defined the artist's artistic research for more than a decade. February 7 - March 31, 2018.


CHELSEA, 6-8pm, Opening Reception, JOSHUA LINER GALLERY, 540 W 28th Street, WAYNE WHITE "I Took The Machine Apart But Couldn't Put It Back Together." New signature "word paintings" on vintage offset lithographs, as well as text-based works on paper over the Artist's painted abstract backgrounds, mixed-media marionettes, and an installation of drawings. February 8 to March 10, 2018.


CHELSEA, 6-8pm, Opening Reception, YANCEY RICHARDSON, 525 West 22nd Street, RACHEL PERRY "Soundtrack to My Life." Comprised of a series of large-scale collages based on the lyrics of popular songs, the show continues Perry's interest in observing, collecting and utilizing the pedestrian materials and experiences of daily life to comment on the permeation of daily existence by consumer culture. February 8 - March 24, 2018.


CHELSEA, 6-8pm, Opening Reception, JOANNE ARTMAN GALLERY, 511A West 22nd Street, AMERICA MARTIN "The New Figurative." Although Martin's focus is primarily on the female form, aspects of gender neutrality and ambiguity permeate her work. Both male and female figures are solid in width and girth, commanding the space that they occupy within her work, lacking most of the gendered signs of normative beauty standards. February 8 - March 30, 2018.


CHELSEA, 6-8pm, Opening Reception, BERRY CAMPBELL GALLERY, 530 W 24th Street, JOHN OPPER "Paintings from the 1960s and 1970s." Active as a painter for over six decades, John Opper was an early member of the New York School. Over the course of his career, he evolved from creating abstract gestural works, in which he drew inspiration from the natural world, to a pure form of abstraction. February 8 - March 10, 2018.


----------------------------------------------------------------

FEBRUARY 9 FRIDAY

LES, 7-9pm, Opening Reception, FREIGHT + VOLUME, 97 Allen Street, DAVID BASKIN "The Speculative Gaze". a new body of work by Baskin. Consisting of bronze sculptures, prints, and assemblages of chrome objects, the exhibition uses the Dutch Golden Age and its art as a framework to present a vision of contemporary consumerism and socio-economic phenomena. February 9 – March 11, 2018.


LES, 6-8pm, Opening Reception, ONETWENTYEIGHT, 128 Rivington Street, between Essex & Norfolk. Printed works by: Ryo Watanabe, Roy Colmer, Judy Linn, Nancy Linn, Paul Gutekanst, Kazuko Miyamoto, Sol LeWitt, Tommy Flynn, Ariane Lopez-Huici, David Fenn, Neddi Heller, Akemi Takeda, Katsumi Suzuki, Mieko Mitachi, Christopher Craig, Sanae Mizusawa Peck, Jeffrey Shagawat, Japanese Printmakers and more! In memory of Ryo Watanabe.


LES, 6-8pm, Reception, INVISIBLE-EXPORTS, 89 Eldridge Street, SCOTT TRELEAVEN. Consisting of a painted frieze punctuated with photo collages, the show is an apt evolution of Treleaven's core methods and criteria; the material application of splicing, montage, and collage as analogies for perception. February 9 - March 18, 2018.


----------------------------------------------------------------

FEBRUARY 10 SATURDAY

CHELSEA, 3-5pm, Special Reception, AMSTERDAM WHITNEY GALLERY, 531 West 25th Street GROUP SHOW "VALENTINE'S SOIREE." Valentine Exhibition starring leading Contemporary Master Artists whose works explore the abstract, figurative and natural worlds. Its the 16th Annual Valentine's show. February 2 - March 14, 2018.


----------------------------------------------------------------

FEBRUARY 15 THURSDAY

CHELSEA, 6-8pm, Reception & Performance, JANE LOMBARD GALLERY, 524 West 19th Street, SERGE ATTUKWEI CLOTTEY "Differences between." The exhibition centers on the artist's assemblages made from used jerry cans, a part of his extensive work that includes performance, photography, painting, sculpture and social practice. February 15 - March 24, 2018.


CHELSEA, 6-8pm, Opening, JACK SHAINMAN GALLERY, 524 West 24th Street, GORDON PARKS "I Am You, Part 2." As a photographer, film director, composer, and writer, Gordon Parks (1912-2006) was a multi-disciplinary artist whose art and advocacy for social justice still resonates in contemporary culture. February 15 - March 24, 2018.


CHELSEA, 6-8pm, Opening Reception, KATHRYN MARKEL FINE ARTS, 529 West 20th, Suite 6W, MARTINA NEHRLING and JOANNE FREEMAN are the featured artists. February 15 - March 24, 2018.


CHELSEA, 6-8pm, Opening Reception, LORETTA HOWARD GALLERY, 521 West 26th Street, RICHARD ANUSZKIEWICZ "Translumina Series (1989-1993)." The series focuses on the artist's shaped geometric paintings on wood panels. The Anuszkiewicz paintings shown in this exhibition are sculptural low relief wood constructed paintings of intertwined boxes that induce cerebral illusions of transparency and solid forms. February 15 - March 17, 2018.


CHELSEA, 6-8pm, Opening Reception, PPOW, 535 West 22nd Street 3rd Floor, CHRIS DAZE ELLIS "Daily Commute." Will feature paintings, drawings, and pastels that reflect Daze's exploration of and reflection on New York City, a subject that has always permeated his work. Daze first gained notoriety as a teenager in the late 70's and early 80's for painting on subway trains and city streets, before transitioning to painting on canvas and showing at alternative and established art spaces around the world. February 15 - March 17, 2018.


CHELSEA, 6-8pm, Opening Reception, ANNA ZORINA GALLERY, 533 West 23 Street, BRIAN SCOTT CAMPBELL and PATRICK SHOEMAKER "Hurry On Trouble." The two artists employ visually contrasting media yet are united in a stylistic approach of representing motion, tumult, exuberance, aggression and tranquility within a 2D plane. The scenes are dynamic and ambiguous as a means of calling upon the viewer to decide the outcome, rendering a plot personal to each viewer. February 15 - March 24, 2018.


MIDTOWN, 6-8pm, Opening Reception, ANTON KERN GALLERY, 16 East 55th Street, NICOLE EISENMAN "A Valentine's Day Show." two dozen drawings and three new paintings, all made from life depicting the artist's friends in the pastoral seaside setting of Fire Island. The show originated with Eisenman's desire to present and share a rather private body of work with a large audience in a context that acknowledges the intimate nature of these works in an appropriate and celebratory manner. February 15 - 24, 2018.


----------------------------------------------------------------

FEBRUARY 22 THURSDAY

CHELSEA, 6-8pm, Opening Reception, JAMES COHAN, 533 W 26th Street, BILL VIOLA "Moving Stillness." The exhibition features two large-scale installations, Moving Stillness: Mount Rainier (1979) and The Sleepers (1992), both significant works that use the element of water as a metaphor for human consciousness and reexamine our understanding of the natural world. February 9 - March 18, 2018.


CHELSEA, 6-8:30pm, Opening Reception, THOMAS ERBEN GALLERY, 526 West 26th Street, floor 4, MIKE CLOUD "Quilt painting." The gallery brings together Cloud's formative painted-clothing series from 2007 and 2008, a period in which the artist incisively foregrounded printmaking and collage strategies-incorporating children's clothing, mark making by transference, and unusually arranged stretchers. February 22 - March 31, 2018.


----------------------------------------------------------------

FEBRUARY 23 FRIDAY

BROOKLYN, 6-9pm, Opening Reception, ROBERT HENRY CONTEMPORARY, 56 Bogart Street, PANCHO WESTENDARP "Tension & Compression." Westendarp's work seeks to analyze relationships between time, space, memory and movement. This exhibition in their project space, his third exhibition with the gallery, will present a new video projection entitled One Meter in One Hour. February 23 - April 8, 2019.


BROOKLYN, 6-9pm, Opening Reception, VICTORI+MO, 56 Bogart Street, AMANDA MARTINEZ "New Wave." This is Martinez's debut solo exhibition with the gallery featuring new hand-carved and resin cast sculptural works. She hand-carves styrofoam pieces (and then sands, primes and paints them) in a similar fashion to the way one would carve wood. February 23 - April 8, 2019.


----------------------------------------------------------------

FEBRUARY 24 SATURDAY

CHELSEA, 4-6pm, Opening Reception, NOHO M55 GALLERY, 530 W 25th Street, DANIÈLE M. MARIN "Dependent Fragments." This new abstract painting exhibition is about the entwinement of a personal vision and the cultural dynamics of our era's discontinuous thinking. My painting process addresses this balancing Act through the use of fragmentation and color Relationships. February 20 - March 10, 2018.


----------------------------------------------------------------

FEBRUARY 25 SUNDAY

LES, 3-5pm, Opening Reception, PIEROGI, 155 Suffolk Street, REED ANDERSON "Days Calling Nights." Reynolds' unpretentious process and modest media consist simply of drawing in pencil and ink on paper. The results are an explosion of linear inquiry and discovery of relationships. These relationships are based in geometry, which one might think would inhibit intuitive discovery. February 24 - March 25, 2018.


---

Chelsea | Lower East Side | Downtown | Midtown | Uptown
Brooklyn | Bronx | Queens | Hamptons | Long Island Gallery Guide
Upstate & Other New York Galleries

New York Art Fairs
New York Art Museums and Art Centers
New York Art Openings and Events

New Jersey Gallery Guide | Connecticut Gallery Guide

Art Galleries around the United States

---

Art Bookstore
Scroll through a selection new books in our art bookstore. We've made a selection of recommended art books published over the past two years. This is a new page for us, and it will be growing, hopefully including a variety of book sellers, new and used.

Art-Collecting.com can also serve as your shopping portal to Amazon.com for all your other Internet shopping - whether for laptops or luggage, cameras, heels, or haberdashery. Just click here: Path to Amazon.
















Amazon's Book of the Month Site for reading ideas and gift suggestions.
Thanks for visiting Art-Collecting.com.

Here at Art-Collecting.com, we love art as much as you do. Please mention us to your friends, to galleries you visit, and feel free to share the site via Pinterest, Instagram, Twitter, Facebook, or other online venues!

---

Home | Art Gallery Guides | Museums & Art Centers | Art Appraisals | Art Fairs
Collecting Information | Types of Collecting | Art News | Advertising | How to be Listed

---

Terms of Use | Privacy Policy | Contact | Mailing List
Copyright 2018 by Art-Collecting.com All Rights Reserved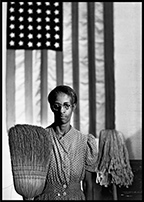 Gordon Parks
I Am You, Part 2
Part 1, Currently on Display
February 15 - March 24, 2018
Jack Shainman Gallery
New York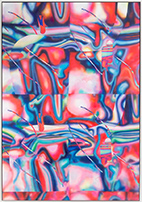 Anne Vieux
On Exhibition
February 3 - March 4, 2018
The Hole
New York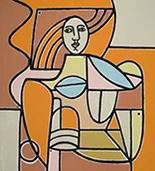 America Martin
The New Figurative
February 8 - Mar 30, 2018
JoAnne Artman Gallery
New York
and Laguna Beach, CA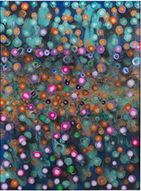 Giacinto Occhionero
Exhibition
February 7 - Mar 31, 2018
Kristen Lorello
New York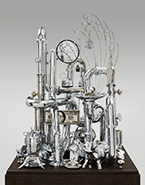 David Baskin
The Speculative Gaze
February 9 - Mar 11, 2018
Freight + Volume
New York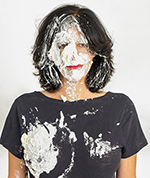 Jennifer Rubell
Consent
February 8 - Mar 31, 2018
Meredith Rosen Gallery
New York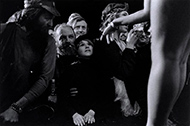 Susan Meiselas
Carnival Strippers 1972-1975
January 11 - Mar 3, 2018
Danziger Gallery
New York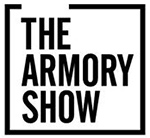 The Armory Show
March 8 - 11, 2018
New York, NY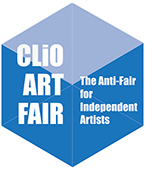 CLIO Art Fair
March 8 - 11, 2018
New York, NY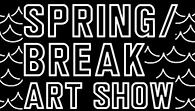 Spring Break Art Show
March 8 - 11, 2018
New York, NY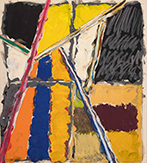 Michael Goldberg
Exhibition
January 27 - Mar 24, 2018
Michael Rosenfeld Gallery
New York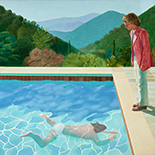 David Hockney
Exhibition
November 27 - Feb 25, 2018
Metropolitian Museum of Art
New York, NY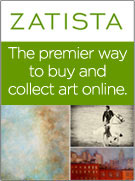 Access to over
4000 original artworks.
Browse Zatista collections

___________________________


Please follow us and share this guide with your art loving friends. Good comments and links on Social Media sites also help us.





To receive our Free monthly newsletter and an occasional email update, register below.


___________________________