NEW YORK ART OPENING & EVENTS
September is the start of the art gallery season. Sure there are other great weeks but it's always nice when September rolls around and new shows open. Below is a partial list of exhibitions and openings going that you might be interested in. Please beware that some galleries require that you RSVP. We'll be adding links to the gallery websites soon. We work hard to provide you with correct information, however sometimes typos or changes occur. We highly suggest that if you are traveling a long distance to check with the galleries first or their websites.

We suggest that you support local art galleries, artists, non-profit art organizations and art museums whenever possible. Please tell your art friends about Art-Collecting.com and mention us to galleries when visiting them. Also, be sure to look at our guides below for additional galleries, museums, artists and art services related to New York.


New York Gallery Guide | Chelsea | Lower East Side | Downtown | Midtown | Uptown | Brooklyn | Bronx | Staten Island | Queens | Metro Area, Westchester County, Hudson River and Other Galleries

The Hamptons and Long Island | Upstate New York State Galleries

Contemporary Art in New York
New York Art Openings and Events


New York Art Fairs
New York Art Museums and Art Centers

New Jersey Gallery Guide | Connecticut Gallery Guide

---

New York Art Openings and Events


NOVEMBER 5 SUNDAY

LES, 6-8pm, opening reception, BUREAU, 178 Norfolk Street, Libby Rothfeld Noon and Afternoon, thru Dec 17th.


LES, 6-8pm, opening reception, TRAMPS & MICHAEL WERNER GALLERY, 75 East Broadway, Raphaela Simon Karo, Karo opens on 5 November with a reception for the artist from 6 - 8PM. Located on the second floor of the New York Mart Mall at 75 East Broadway, beneath the Manhattan Bridge.


----------------------------------------------------------------

NOVEMBER 7 TUESDAY

Midtown, 6-9pm, 20th Anniversary Celebration and Benefit Auction, NURTUREART, For twenty years NURTUREart has nurtured artists, curators, and youth through exhibitions, public school arts curricula, an online registry, talks, residencies, and more. By purchasing a ticket, you support programs that honor artistic exploration, education, and creative exchange. Artworks for sale in the silent auction, which is available online until November 8, will be exhibited at the event. The auction demonstrates a range of artworks by emerging and established artists. View Artwork on Paddle8, Individual tickets are $100 and include open bar and hors d'oeuvres. Location: EFA Project Space, The Elizabeth Foundation for the Arts, 323 West 39th Street.


----------------------------------------------------------------

NOVEMBER 9 THURSDAY

Upper East Side, 5-8pm, Benefit and Private Reception, QUESTROYAL FINE ART, 903 Park Avenue (at 79th), Henry Martin Gasser Bound for Posterity, All proceeds from the opening reception ticket sales will benefit CaringKind - The Heart of Alzheimer's Caregiving, please contact the gallery for addition info 212-744-3586.


Chelsea, 6-8pm, opening reception, PAUL KASMIN GALLERY, 293 Tenth Avenue, Lee Krasner The Umber Paintings: 1959-1962, thru January 13th.


Chelsea, 6-8pm, opening reception, THOMAS ERBEN GALLERY, 526 West 26TH Street 4th Floor, Kathrin Sonntag Problems and Solutions, thru December 22nd.


Chelsea, 6-8pm, opening reception, CRUSH CURATORIAL, 526 W 26th Street Suite 709, Charlotte Hallberg and Taro Suzuki, Second Sight , thru December 2nd.


Chelsea, 6-8pm, opening reception, JACK SHAINMAN GALLERY, 513 West 20th Street, Nina Chanel Abney, Seized the Imagination, thru Dec 20th.


LES, 6-8pm, opening reception, JAMES COHAN, 291 Grand Street, Alison Elizabeth Taylor, The Backwards Forward , thru December 22nd.


----------------------------------------------------------------

NOVEMBER 12 SUNDAY

Upper East Side, 5-8pm, JUST OFF MADISON, a select group of American Art dealers will host a collective open house during New York's American Art week. With locations spanning a dozen blocks of Madison Avenue, the walkabout provides an opportunity for clients and colleagues to stroll leisurely along the Avenue, visit galleries and view quality offerings in intimate spaces. Map and participating galleries in the JUST OFF MADISON.


LES, 7-10pm, event, PARTICIPANT INC. A winter garden party in celebration of PARTICIPANT INC's 15th Anniversary. Visit participantafterdark.org to purchase tickets in advance and additional information.


----------------------------------------------------------------

NOVEMBER 16 THURSDAY

LES, 6-8pm, opening reception, PABLO'S BIRTHDAY GALLERY, 57 Orchard Street, Alex Hamilton, The Weird Wiles of Reprehensible's Pensibles, thru January 7th.


LES, 7pm, special event, PIEROGI, 155 Suffolk Street, an evening of poetry, live music, and Q&A with David Scher at a book launch for does it fold? Featuring readings and music by - Brian Dewan, Jeff Dolven, Geoffrey Nutter, David Scher and Paul Scher. David Scher exhibit ends on November 19th.

Chelsea, 6-8pm, opening reception, AMERINGER MCENERY YOHE, 525 West 22nd Street, Wof Kahn, Recent Paintings, thru December 23rd.


Chelsea, 6-8pm, opening reception, PPOW, 525 West 22nd Street, Adam Putnam, Portholes, thru December 23rd.


Chelsea, 6-8pm, opening reception, BERRY CAMPBELL GALLERY, 530 West 24TH Street, Albert Stadler (1923-2000), Studies in Color, thru December 22nd.


----------------------------------------------------------------

NOVEMBER 17 FRIDAY

LES, 6-9pm, opening reception, LARRIE, 27 Orchard Street, Marissa Bluestone, Action Paintings, thru December 15th.


Chelsea, 6:30pm, evening conversation, CRUSH CURATORIAL, 526 W 26th Street, This conversation is being held in conjunction with the exhibit, "Second Sight" a two person show with Charlotte Hallberg and Taro Suzuki. Moderated by Nicole Kaack, this is part of a series of artist conversations hosted by CRUSH CURATORIAL to foster dialogues relevant to the current project. RSVP to info@crush-curatorial.com space limited.


----------------------------------------------------------------

NOVEMBER 18 SATURDAY

LES, 6-9pm, reception, FREIGHT + VOLUME, 97 Allen Street, Michael Haggiag, The Road Taken, thru December 31st.


----------------------------------------------------------------

NOVEMBER 21 TUESDAY

LES, 7-9:30pm, reception, THE HOLE, 312 Bowery, Johnny Abrahams, thru December 31st.


----------------------------------------------------------------

NOVEMBER 24 THURSDAY

HAPPY THANKSGIVING
Wish wish everyone a Warm, Safe, and Enjoyable Holiday


----------------------------------------------------------------

NOVEMBER 30 THURSDAY

LES, 6-8pm, opening reception, FROSCH&PORTMANN, 53 Stanton Street, KRAAAM Dennis Dawson, Tyler Hildebrand, Eva Lake, Paul Loughney, Fritz Sauter, and Robert Yoder, thru January 7th.


LES, 6-8pm, opening reception, PIEROGI, 155 Suffolk Street, Traces Sharon Horvath, Sermin Kardestuncer, Darina Karpov, Annie Vought, thru January 7th

Chelsea, 6-8pm, opening reception, KLEIN SUN GALLERY, 525 West 22nd Street, Photography Autocracy Beijing-based artist Cai Dongdong, thru January 6th.


----------------------------------------------------------------

THROUGH - December 11

We're taking a break only a few posts will be added while our concentration is focused on Miami Art Week.

Miami and Miami Beach Art Fair Guide
http://art-collecting.com/miami_art_fairs.htm


---

Chelsea | Lower East Side | Downtown | Midtown | Uptown
Brooklyn | Bronx | Queens | Hamptons | Long Island Gallery Guide
Upstate & Other New York Galleries

New York Art Fairs
New York Art Museums and Art Centers
New York Art Openings and Events

New Jersey Gallery Guide | Connecticut Gallery Guide

Art Galleries around the United States

---

Art Bookstore
And one-stop shop for all of your Internet shopping through Amazon!

Scroll through the divine finds in our art bookstore, treating yourself to a visual feast of richly illustrated coffee-table and other books, magazines, and DVD's about the world of art.

Art-Collecting.com can also serve as your shopping portal to Amazon.com for all your other Internet shopping - whether for laptops or luggage, cameras, hardware, or haberdashery. Just click here: Path to Amazon.
















Amazon's Book of the Month Site for reading ideas and gift suggestions.
Thanks for visiting Art-Collecting.com.

Here at Art-Collecting.com, we love art as much as you do. Please mention us to your friends, to galleries you visit, and feel free to share the site via Pinterest, Instagram, Twitter, Facebook, or other online venues!

---

Home | Art Gallery Guides | Museums & Art Centers | Art Appraisals | Art Fairs
Collecting Information | Types of Collecting | Art News | Advertising | How to be Listed

---

Terms of Use | Privacy Policy | Contact | Mailing List
Copyright 2017 by Art-Collecting.com All Rights Reserved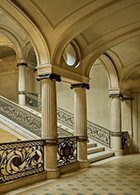 Michael Eastman
Buenos Aires - Southern Light
November 16 - Jan 20, 2018
Edwynn Houk Gallery
New York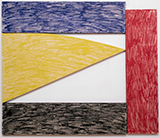 Johnny Abrahams
Exhibition
November 18 - Dec 31, 2017
The Hole
New York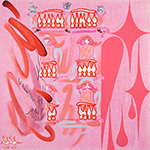 Peter Granados
Exhibition
November 1 - Dec 3, 2017
Sargent's Daughters
New York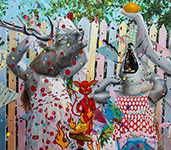 Ronald Ventura
Wild State of Mind
October 26 - Dec 22, 2017
Tyler Rollins Fine Art
New York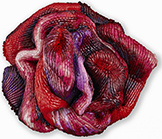 Frances Goodman
Exhibition
October 26 - Dec 23, 2017
Richard Taittinger Gallery
New York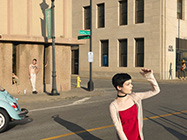 Julie Blackmon
Exhibition
October 19 - Dec 2, 2017
Robert Mann Gallery
New York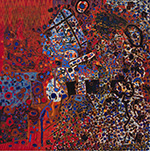 Lee Mullican
Exhibition
October 19 - Dec 21, 2017
James Cohan
New York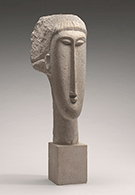 Modigliani Unmasked
Exhibition
September 15 - Feb 4, 2018
Jewish Museum
New York, NY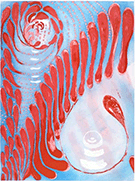 Louise Bourgeois
An Unfolding Portrait
Through January 28, 2018
MoMA
New York, NY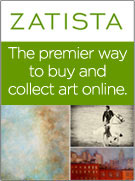 Access to over
4000 original artworks.
Browse Zatista collections

___________________________


Please follow us and share this guide with your art loving friends. Good comments and links on Social Media sites also help us.





To receive our Free monthly newsletter and an occasional email update, register below.


___________________________