NEW YORK ART OPENING & EVENTS
Below is a partial list of art exhibitions, art openings, talks and Pop-Up's that are occuring this month or in the near future. Please beware that some events and galleries require that you RSVP. We work hard to provide you with correct information, however sometimes typos or changes occur. We highly suggest that if you are traveling a long distance to check with the galleries first or their websites. Please note: we do not try to list every New York event, only a few selected. The text description with the listings usually comes from press release or directly from the gallery website.

If you have an event that you would like to list, please contact us. We are interested in promoting the arts in New York and have several ways that we can help with your events.

We suggest that you support local art galleries, artists, non-profit art organizations and art museums whenever possible. Please tell your art friends about Art-Collecting.com and mention us to galleries when visiting them. Also, be sure to look at our other New York guides which feature additional galleries, museums, art fairs, artists and art services in New York.

Another good resouce for art events is ARTCARDS.CC


OUR OTHER NEW YORK AREA GUIDES

Chelsea | Lower East Side | Downtown | Midtown | Uptown
Brooklyn | Bronx | Queens | Hamptons and Long Island Gallery Guide
Upstate & Other New York Galleries

New York Art Fairs
New York Art Openings and Events
New York Art Museums and Art Centers

New Jersey Gallery Guide | Connecticut Gallery Guide

---

New York Art Openings and Events

April 1 SUNDAY

LES, 6-8pm, Opening Reception, MAGENTA PLAINS, 94 Allen Street.
KEREN CYTTER, LINNEA KNIAZ, SARA MAGENHEIMER, and STEEL STILLMAN "Frame Structures". The exhibition takes its title from the acclaimed book of visual poetry by Susan Howe, whose deconstructionist attitude toward language and fragmented process shatters narrative while forming manifold meanings anew. The four artists in this exhibition use structures such as the camera frame, cropping, overlays, montage, repetition, voiceover, subtitling, rephrasing, assemblage and isolation of image to contain, expound on, exploit, and defamiliarize text and image-creating endless linkages and meditations on the poetry and fragility of the everyday, of existence, and of memory. April 1 - May 6, 2018.


----------------------------------------------------------------

April 5 THURSDAY

CHELSEA, 6-8:30pm, Opening Reception, THOMAS ERBEN GALLERY, 526 West 26th Street, floor 4.
MARCUS WEBER "Adalbertstraβe, Krazy Kat, and Artforum-Leser". The first U.S. solo exhibition for this Berlin-based painter. Comprising work from the past ten years, the show is a bracing introduction to Weber's poppy, comic, and off-kilter geometric approach to abstraction, figuration, and social observation. April 5 - May 19, 2018.


CHELSEA, 6-8pm, Opening Reception, BERNARDUCCI, 525 West 25th Street.
WILLIAM FISK "Paintings of Modernist Technnology". The exhibition features recent 'still lifes,' oil paintings of modernist technology, including starkly-painted cameras, office supplies, and household appliances. April 5 - May 5, 2018.


CHELSEA, 6-8pm, Opening Reception, CHEIM & READ, 547 West 25th Street.
GHADA AMER "Recent Work". Many of Amer's paintings make art historical references in subversive and humorous ways. White Girls and White-RFGA subtly makes racial commentary, critiquing whiteness as a convention while addressing Robert Ryman. Landscape with Black Mountains-RFGA conflates the female form as a pastoral setting. The cascading and pooling thread, omnipresent in Amer's work, recalls Jackson Pollock. Sorkin writes in the catalogue essay, "Ghada Amer has utilized the lush landscape of the art historical past from which to plunder - re-casting the role of women as subject, versus object." April 5 - May 12, 2018.


CHELSEA, 6-8pm, Opening Reception, CARTER BURDEN GALLERY, 548 West 28th Street, #534.
MITCHELL LEWIS and BERNICE SOKOL KRAMER "Ellipsis". Mitchell Lewis presents a new series of mixed media paintings with origins steeped in biblical stories and historical allegories. Bernice Sokol Kramer presents sculptures based on the human figure using fabric and papier-mache that hang from the ceiling and walls or rest on the floor. Her background in Biology and a childhood fascination with marionettes informs and inspires these works. Also on exhibition: Harriet Livathinos and Sheila Schwid. April 5 - 26, 2018.


LES, 6-8pm, Opening Reception, KRISTEN LORELLO, 195 Chrystie Street, #103.
NADIA HAJI OMAR "Ellipsis". The exhibition continues the artist's ongoing research of the intersection of language and abstract painting and will include six new 24 x 20 inch paintings on canvas. Drawing from her ongoing research of Sinhalese, Tamil, and Arabic script, the artist has structured each new composition according to the form of a linguistic character: an Arabic letter, two Tamil letters, one Tamil number, and two Sinhalese letters. April 5 - May 25, 2018


----------------------------------------------------------------

April 10 TUESDAY

LES, 6-9pm, Opening, THE HOLE, 312 Bowery (between Bleecker and Houston).
"CLAY TODAY" group show featuring: Alice Mackler, Allison Schulnik, Aubry Broquard, Brie Ruias, Christian Vargas, Cristina Tufino, Dan McCarthy, Diana Rojas, Francesca DiMattio, FriendsWithYou, Gustav Hamilton, Heidi Lau, Jenny Hata Blumenfield, Jennie Jieun Lee, Jesse Edwards, Joakim Ojanen, Kate Klingbeil, Linda Lopez, Ling Chun, Rebecca Morgan, Rose Eken, Roxanne Jackson, Shinichi Sawada, Thomas Mailaender, Trevor Baird, Valerie Hegarty, Zimra Beiner. Also, showing in the back gallery will be paintings by Royal Jarmon. April 10 - May 6, 2018.


----------------------------------------------------------------

April 12 THURSDAY

LES, 6-8pm, Opening, CARRIAGE TRADE, 277 Grand Street, 2nd Floor.
"THE EARTH IS FLAT" group show featuring: Martin Beck, Henry Codax, Ceal Floyer, Katharina Fritsch, Sara VanDerBeek, Andy Warhol and Horacio Zabala. Suspicion, vengeance, and irrationality have become the new norm. As in previous times of radical social change, zealotry and demagoguery surge as faith in the established order recedes. The collective pursuit of democratic ideals, built on Enlightenment principles never quite fulfilled, suffers waves of backlash, resentment built up from centuries of promise and disappointment. Democracy, gamed by the twin forces of privatization and media spectacle, is forced to watch its failures writ large, its susceptibility to rule by personality at last delivering the role of leader as farce. April 12 - May 27, 2018.


LES, 6-8pm, Opening Reception, MARGARET THATCHER PROJECTS, 539 West 23rd Street.
TED LARSEN "Working Vacation." On display are a series of bas-reliefs, hybrids halfway between painting and sculpture, where Larsen comes away from the minimalist Dogma and retrieves a manual craft: each piece is in fact selected, cut and assembled according to the artist's own sensibility. Reusing materials from old waste, such as sheet metal from cars and other materials, Larsen creates small paintings of composite geometries in which simple forms become complex agglutinations of polygons that expand and occupying space with their own visual projection and material footprint. April 12 - May 12, 2018.


----------------------------------------------------------------


April 13 FRIDAY

BROOKLYN, 6-9pm, Opening Reception, VICTORI+MO, 56 Bogart Street.
AMIE CUNAT "Meetinghouse". A continuation of an ongoing series, Meetinghouse combines painting, sculpture and drawing in a multi-room installation that explores the liminality of the "meeting house" as a simultaneously public and private sphere. Meetinghouse presents a collection of objects that reimagines historical artifacts created by the Shakers, a sect of religious radicals who promoted equality for all of its members in colonial America. April 13 - May 27, 2018.


----------------------------------------------------------------


April 20 FRIDAY

LES, 6-8pm, Opening, LESLEY HELLER, 54 Orchard Street.
Front Gallery: HELEN O'LEARY "Home is a Foreign Country". She has been described as an un-writeable novel. Her paintings hold a history of their past lives her panels fashioned from pieces of previous paintings, cloth, and other materials at hand in the studio - and draw deeply on the Irish musical tradition of Sean Nos, (in the old style), a form of cultural and personal lament usually sung by an aging singular voice. These narratives become woven together, just as the materials have, to create non-representational three-dimensional pieces that are finished with a delicate coat of egg tempera and resonate as paintings, and as objects, that hold a story beyond what is immediately visible. April 20 - May 20, 2018.


LES, 7-9:30pm, Opening Reception, FREIGHT + VOLUME, 97 Allen Street.
JAMES HYDE "West." The artist's first solo show in New York City since 2010. Fusing landscape photography with painted shapes and abstract forms, Hyde explores themes of visual perception and reproduction, all the while challenging the boundaries of painting as a medium. He is attuned to the gulf between artistic intention and the viewer's own comprehension, and he transforms this chasm into a discourse of sorts, using it as a source of creative energy. The works on display in West draw from a juxtaposition of abstract painting and landscape photography, a pairing that proves to be simultaneously idiosyncratic and highly intuitive. April 20 - May 27, 2018.


QUEENS, 6-9pm, Opening Reception, MRS., 60-40 56th Drive, Maspeth, NY.
DUTCH MASTERS: A group show with Chris Bogia, Caroline Wells Chandler, Courtney Childress, Maureen Drennan, Omari Douglin, Chris Martin, Rebecca Morgan, Dean Roper, Eduardo Sarabia, Matthew Spiegelman, Fred Tomaselli, Breanne Trammell and Brian Willmont. There are a lot of good reasons for legalizing marijuana. But for me it comes down to this: We have to stop putting people of color in jail for something that white people do with impunity. 80% of New Yorkers who are arrested for marijuana are black or Latino, despite the fact that whites and people of color use marijuana at roughly the same rates. The consequences follow people for the rest of their lives, making it harder for them to get jobs, or housing, and for non-citizens, putting them directly in the crosshairs for deportation. April 14 - June 2, 2018.


----------------------------------------------------------------


April 21 SATURDAY

EAST HARLEM, 4-7pm, Opening Reception, DAVID RICHARD GALLERY, 211 East 121st Street.
ADAM SCOTT "Mojave Terraforms." Recent paintings was inspired by the artist's experiences and explorations of Joshua Tree, Wonder Valley and the Mojave Basin in Southern California. The novel geometric abstractions and painting process reflect the reductive desert landscape and rugged terrain with sculpted surfaces and spare, bold splashes of vibrant color against neutral backgrounds. April 21 - May 26, 2018.


EAST HARLEM, 7-10pm, Opening Reception, ARTS+LEISURE, 1571 Lexington Avenue.
BEL FULLANA "Un Mohito, Dos Mohitos." Channeling a childlike naivety, Fullana's works contain a sense of an almost cloying sweetness along with a tinge of perversity, desperation, and darkness. Working with a palette of pastel hues offset by heavy grays and blacks, Fullana's colors provide something of a physical analogy of the themes present in her work. Likewise, her brushwork, ranging from thick impasto passages to washes of spray paint, leaves an impression of indeterminacy, suggesting a nebulous, hazy dreamscape between reality and fantasy. The contrast between the reality of the subject and its naive, childlike portrayal blurs the line between the innocence of childhood and the stark realities of adulthood. Themes of transgression and abjection appear throughout the other works in the exhibition, presenting an envioronment in which degradation and humiliation exist within a framework of tacit cultural acceptance and privilege. Alongside their visual appeal, Fullana's works engage a variety of discourses, from feminist readings to theories on transgression and the abject. April 21 - May 27, 2018.



ANOTHER GOOD SOURCE FOR ART EVENTS IS ARTCARDS, CHECK THEM OUT.

---

Chelsea | Lower East Side | Downtown | Midtown | Uptown
Brooklyn | Bronx | Queens | Hamptons and Long Island Gallery Guide
Upstate & Other New York Galleries

New York Art Fairs
New York Art Openings and Events
New York Art Museums and Art Centers

New Jersey Gallery Guide | Connecticut Gallery Guide

Art Galleries around the United States

---

Art Bookstore
Scroll through a selection new books in our art bookstore. We've made a selection of recommended art books published over the past two years. This is a new page for us, and it will be growing, hopefully including a variety of book sellers, new and used.

Art-Collecting.com can also serve as your shopping portal to Amazon.com for all your other Internet shopping - whether for laptops or luggage, cameras, heels, or haberdashery. Just click here: Path to Amazon.
















Amazon's Book of the Month Site for reading ideas and gift suggestions.
Thanks for visiting Art-Collecting.com.

Here at Art-Collecting.com, we love art as much as you do. Please mention us to your friends, to galleries you visit, and feel free to share the site via Pinterest, Instagram, Twitter, Facebook, or other online venues!

---

Home | Art Gallery Guides | Museums & Art Centers | Art Appraisals | Art Fairs
Collecting Information | Types of Collecting | Art News | Advertising | How to be Listed

---

Terms of Use | Privacy Policy | Contact | Mailing List
Copyright 2018 by Art-Collecting.com All Rights Reserved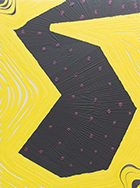 Adam Scott
Exhibition
April 21 - May 26, 2018
David Richard Gallery
New York


Art Expo New York
April 19 - 22, 2018
New York, NY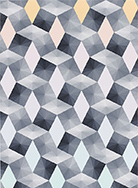 Paul Corio
Exhibition
March 23 - April 29, 2018
McKenzie Fine Art
New York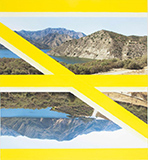 James Hyde
Exhibition
April 20 - May 27, 2018
Freight + Volume
New York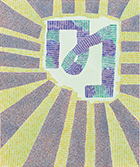 Nadia Haji Omar
Exhibition
April 5 - May 25, 2018
Kristen Lorello
New York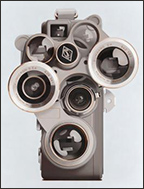 William Fisk
Exhibition
April 5 - May 5, 2018
Bernarducci Gallery
New York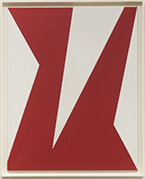 Nassos Daphnis
UNTITLED (MONOCHROME) 1957-2017
March 1 - April 27, 2018
Curated by Gregory Lang
Richard Taittinger Gallery
New York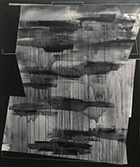 Torkwase Dyson
Exhibition
March 15 - May 5, 2018
Davidson Contemporary
New York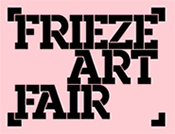 Frieze New York
May 3 - 6, 2018
New York, NY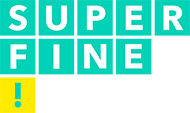 Superfine! NYC
May 2 - 6, 2018
New York, NY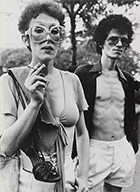 Arlene Gottfried
A Lifetime of Wandering
February 28 - Apr 28, 2018
Daniel Cooney Fine Art
New York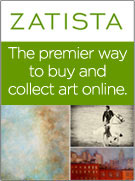 Access to over
4000 original artworks.
Browse Zatista collections

___________________________


Please follow us and share this guide with your art loving friends. Good comments and links on Social Media sites also help us.





To receive our Free monthly newsletter and an occasional email update, register below.


___________________________