Artwork For Sale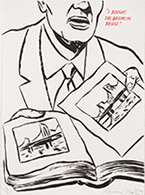 Raymond Pettibon
March 2 - April 6, 2019
Leslie Sacks Gallery
Santa Monica, CA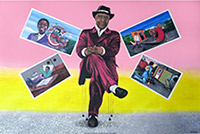 Truth Tellers
Including: Cheri Samba
Feb 20 - April 14, 2019
Richard Taittinger Gallery
New York / Lower East Side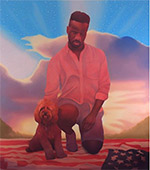 Danny Ferrel
March 1 - April 7, 2019
Marinaro Gallery
New York / Lower East Side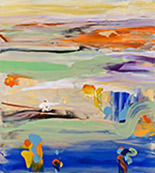 Daniel Phil
Mar 1 - April 10, 2019
Filsinger Gallery
Palm Desert, CA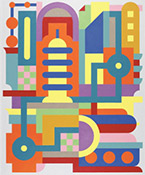 Richard Kalina
Feb 21 - March 30, 2019
Lennon, Weinberg, Inc.
New York / Chelsea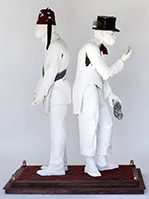 People
Feb 9 - April 6, 2019
Including: Karon Davis
Jeffrey Deitch
Los Angeles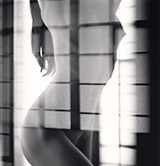 Michael Kenna
Feb 21 - April 6, 2019
Robert Mann Gallery
New York / Chelsea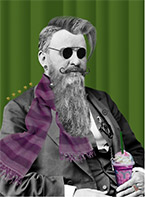 Julia McLaurin
Available from
Feb 22 - March 22, 2019
Foto Relevance
Houston



Welcome to art-Collecting.com, a trusted source of information about the visual art world since 1998. Our goal is to provide a valuable online resource for collectors, art advisors, consultants, galleries, artists, and art enthusiasts. We also offer some of the best, most thoroughly researched online gallery guides for major art cities in every state, as well as European art centers. Visitors are provided with an up-to-date, reliable source of information about current exhibitions as well as a wide variety of art collecting topics and interests.

This site features listings of:

Galleries and art museums
Art fairs and major art events
Art services, including appraisers and advisors
Information about finding, buying or selling visual art
Current art exhibitions in the U.S. and Europe

Artists and and other resources related to collecting art


As art advocates, we are striving to help the traditional fine art world succeed on the internet. If we can assist you in any way please let us know, we're here to help.

Art-Collecting.com was founded by Dan Fear who is still actively directing the website. Before starting this site he was owner, director and curator of The Silver Image Gallery in Seattle, from 1973 to 1993. He has worked with art collectors, galleries, museums, artists, and private dealers for more that forty years. He has also organized and curated more than 270 exhibitions and authored two art resource books and consults on issues related to collecting art.

Thanks for visiting Art-Collecting.com, and come back soon.



---

ART GALLERY GUIDES

Art-Collecting.com provides links to thousands of art galleries around the United States, plus, Berlin, London, and Paris. Whether you are a traveler looking for museums and galleries or a collector who follows international art fairs, we're an excellent resource for quickly locating exhibitions with up-to-date show information.

To get started finding art in your area, see the cities listed below or consult Gallery Guides on the navigation bar (Europe is listed after the United States in the drop-down menu).


East Coast: New York City, Chelsea, Brooklyn, Miami, Philadelphia, Boston, Baltimore, Washington DC, Asheville, and The Hamptons

West Coast: Los Angeles, San Francisco, Culver City, Santa Monica / Bergamot, San Diego, Laguna Beach, Carmel, Portland, Seattle, and Tacoma

In Between: Atlanta, Chicago, Denver, Aspen, Dallas, Houston, Santa Fe, Taos, Scottsdale, and Sedona

Europe and Beyond: Berlin, London, Paris, and Latin America

FULL LISTING OF GALLERY GUIDES FOR EACH STATE



---

UPCOMING ART FAIRS





Affordable Art Fair (New York, NY)
March 27 - 31, 2019

Art Basel Hong Kong (Hong Kong, China)
March 29 - 31, 2019

The Photography Show presented by AIPAD (New York, NY)
April 4 - 7, 2019
Opening Preview: April 3, 2019
Pier 94 | New York City
One of the world's most prestigious annual photography events, The Photography Show is the longest-running and foremost exhibition dedicated to the photographic medium, offering a wide range of museum-quality work, including contemporary, modern, and 19th-century photographs as well as photo-based art, video, and new media.

Philadelphia Fine Art Fair (Philadelphia, PA)
April 4 - 7, 2019
Opening Preview: April 4, 2019
The 23rd Street Armory, Philadelphia
The City of Brotherly Love will have its first and only fine art fair for important modern and contemporary art. It will be held at the historic 23rd Street City Troop Armory, between Market and Chestnut Streets, in the center of Philadelphia. The boutique and elegantly designed 4 day fair, scheduled April 4-7, 2019, will be limited to 40 elite art galleries. The First Look Opening Night VIP Preview is from 6pm to 10pm.


OTHER U.S. AND INTERNATIONAL ART FAIRS
Art fairs around the world for 2019.



---

ART COLLECTING TIPS
Collecting art for love and profit is one of life's great pleasures.
Where do you start? When should you buy? Here're ten tips to help you get you
started collecting fine art.

BUYING FINE ART ONLINE
A fast growing option for anyone interested in purchasing art.

PROTECTING NEW ART PURCHASES
Learn how to protect your artwork and your art investment.

TYPES OF COLLECTING
Specialty Fields

Listed below are helpful resources for different types of art collecting. Information is categorized by type of art, medium or geographical region. Each specialty field includes links to informative articles, books and magazines; and exhibitions and collections specializing in the specific type of work.
Explore around for other useful art resources, and our gallery guides:
Appraisers | Art Advisors / Consultants | Auction Houses | Other Art Services



---

ART-COLLECTING.com AVAILABLE ARTWORK



Diane Arbus, Untitled, 1970
This is a rare print from one of her last series. Owner wants to sell it, so it's priced to sell. Printed by Neil Selkirk (1970's), numbered and signed by Doon Arbus. It's available for your collection, call or email if you have any questions. Additional information about Neil Selkirk's Diane Arbus prints.