Artwork For Sale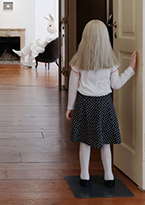 Simon Schubert
Mid Winter Dream
Jan 9 - February 10, 2019
Foley Gallery
New York / Lower East Side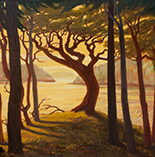 Thomas Wood
Exhibition
Dec 6 - January 19, 2019
Harris/Harvey Gallery
Seattle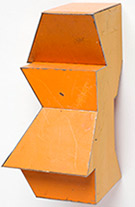 Ted Larson
Exhibition
Through January 19, 2019
Pentimenti Gallery
Philadelphia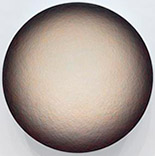 Emil Lukas
Exhibition
Jan 9 - Febryary 23, 2019
Sperone Westwater
New York / Lower East Side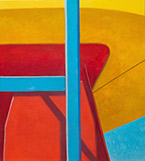 Altoon Sultan
Exhibition
Jan 9 - February 10, 2019
McKenzie Fine Art
New York / Lower East Side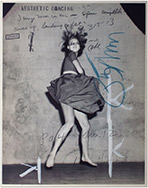 Thomas Ruff
Press++
Jan 5 - February 9, 2019
Krakow Witkin Gallery
Boston, MA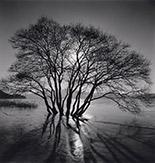 Michael Kenna
Exhibition
Jan 11 - March 16, 2019
Catherine Edelman Gallery
Chicago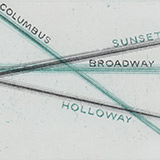 Ed Ruscha
Intersections
Jan 12 - February 23, 2019
Leslie Sacks Gallery
Santa Monica, CA



ART GALLERY GUIDES

Art-Collecting.com provides links to thousands art galleries around the United States. Plus we have Europe represented by guides for Berlin, London, and Paris. If you're a traveler interested in the arts, we're a good resource for finding art galleries and exhibitions when traveling. Below are our art gallery guides for the major art centers in the United States, for states look at the top navigation. You'll have a difficult time finding better online gallery guides and gallery listings, if you do please let us know.

East Coast: New York City, Chelsea, Brooklyn, Miami, Philadelphia, Boston, Baltimore, Washington DC, Asheville, and The Hamptons,

West Coast: Los Angeles, San Francisco, Culver City, Santa Monica, Bergamot Station, San Diego, Laguna Beach, Carmel, Portland, Seattle, and Tacoma,

In Between: Atlanta, Chicago, Denver, Aspen, Dallas, Houston, Santa Fe, Taos, Scottsdale, and Sedona.

GALLERY GUIDES FOR EACH STATE



---

ART FAIRS



Art Palm Beach 2019 (Miami Beach, FL)
January 16 - 20, 2019
ArtPalmBeach celebrates its 22nd Edition at the Palm Beach County Convention Center from January 16-20, 2019 with a preview on the evening of January 17th. ArtPalmBeach is considered one of the most influential contemporary art fairs on Florida's Gold Coast by both critics and art enthusiasts. International galleries from around the world will be exhibiting contemporary and emerging artists. The fair also offers a full schedule of lectures, art film screenings, artistsdiscussions, and curatorial tours. Restaurant, champagne bar, and espresso bar available. Valet and self-parking available at the convention center. https://nextlevelfairs.com/artpalmbeach/
Preview Night: Wednesday, January 16, 6pm - 10pm (admission with purchase of a multi-day ticket)
Regular Fair Hours:
January 17, Noon - 7pm
January 18, Noon - 7pm
January 19, Noon - 7pm
January 20, Noon - 6pm

FOG Design + Art (San Francisco, CA)
January 16 - 20, 2019

Untitled, San Francisco (San Francisco, CA)
January 18 - 20, 2019

LA Art Show (Los Angeles, CA)
January 23 - 27, 2019

PHOTO LA (Santa Monica, CA)
Jan 31 - February 3, 2019

Frieze Los Angeles (Los Angeles, CA)
February 14 - 17, 2019

Superfine! Los Angeles (Los Angeles, CA)
February 14 - 17, 2019

Art Los Angeles Contemporary (Santa Monica, CA)
February 14 - 17, 2019


LISTING OF FUTURE ART FAIRS
Art fairs around the world for 2019.





---

ART COLLECTING TIPS
Collecting art for love and profit is one of life's great pleasures.
Where do you start? When should you buy? Here're ten tips to help you get you
started collecting fine art.

BUYING FINE ART ONLINE
A fast growing option for anyone interested in purchasing art.

PROTECTING NEW ART PURCHASES
Learn how to protect your artwork and your art investment.

Explore around our site for other useful art resources, and our gallery guides:
Appraisers | Consultants | Auction Houses | Other Art Services



---

ART-COLLECTING.com NOW SELLING



Diane Arbus, Untitled, 1970
This is a rare print from one of her last series. Owner wants to sell it, so it's priced to sell. Printed by Neil Selkirk (1970's), numbered and signed by Doon Arbus. It's available for your collection, call or email if you have any questions. Additional information about Neil Selkirk's Diane Arbus prints.



---

BOOKS ABOUT ART and COLLECTING ART

Our bookstore is associated with Amazon.com and going through us before purchasing helps to support us. Plus you get fast service, very good prices and your purchases are guaranteed by Amazon. Below are a few books related to collecting art. LINK TO OUR ART BOOKSTORE

Direct path to Amazon.com - They help to support us by giving a small commission on each item purchased (any items) when going through this link first.



---

TYPES OF COLLECTING
Art Collecting Specialty Fields

Information on various specialty fields or types of art collecting. Listed below are a few art collecting specialty areas to explore. The sections are broken down by art medium, the type of art, or the style of art.
Each of the specialty fields includes links to the galleries specializing in the type of art, articles specific to collecting the art, major museums collections, subject specific books and magazines, as well as other links and resources.