Artwork For Sale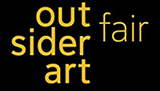 Outsider Art Fair 2015
January 29 - Feb 1, 2015
New York, NY





Cordy Ryman
January 8 - Feb 7, 2015
Morgan Lehman
New York





David Shapiro
January 10 - Feb 28, 2015
Leslie Sacks Contemporary
Santa Monica, CA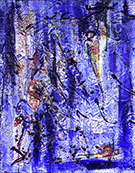 Bernie Taupin
January 24 - Mar 14, 2015
KM Fine Arts
Los Angeles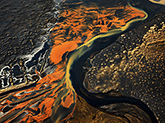 Edward Burtynsky
Available from
Von Lintel Gallery
Los Angeles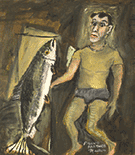 James Martin
January 8 - 31, 2015
Foster/White Gallery
Seattle





Palm Springs Fine Art Fair
February 12 - 15 2015
Palm Springs, CA



ART GALLERY GUIDES

Thousands of links to art galleries around the United States, Europe recently added Berlin, London, and Paris, we also have a guide for Latin America. We're a good resource for finding art galleries when traveling. Below are our gallery guides for the major US art cities. You'll have a difficult time finding better gallery guides and gallery listings, if you do please let us know.

East Coast: New York City, Chelsea, Brooklyn, Miami, Philadelphia, Boston, Baltimore, Washington DC, Asheville, and The Hamptons,

West Coast: Los Angeles, San Francisco, Culver City, Santa Monica, Bergamot Station, San Diego, Laguna Beach, Carmel, Portland, Seattle, and Tacoma,

In Between: Atlanta, Chicago, Denver, Aspen, Dallas, Houston, Santa Fe, Taos, Scottsdale, and Sedona.

GALLERY GUIDES FOR EACH STATE



---

ART FAIRS

A new year is here and it's still a good time to head South for some good weather and art. Florida and Los Angeles are hosting art fairs this month. Also, we like the Palm Springs Fine Art Fair in February.



Art Los Angeles Contemporary (Los Angeles, CA)
January 29 - February 1, 2015

Outsider Art Fair 2015 (New York, NY)
January 29 - February 1, 2015

American International Fine Art Fair (Palm Beach, FL)
February 3 - 8, 2015

Zona Maco Mexico Arte Contemporaneo (Mexico City, Mexico)
February 4 - 8, 2015

Palm Springs Fine Art Fair (Palm Springs, CA)
February 12 - 15, 2015

MA+D (Miami Art and Design - Miami, FL)
February 13 - 17, 2015

Art Wynwwod (Miami FL)
February 12 - 16, 2015

ARCO Madrid International Contemporary Art Fair (Madrid, Spain)
February 2015

FULL LIST OF ART FAIRS
Courtesy of Art-Collecting.com, tell your art friends.




---

ART COLLECTING TIPS
Collecting art for love and profit is one of life's great pleasures.
Where do you start? When should you buy? Here're ten tips to help you get you
started collecting fine art.

BUYING FINE ART ONLINE
A fast growing option for anyone interested in purchasing art.

PROTECTING NEW ART PURCHASES
Learn how to protect your artwork and your art investment.

Explore around our site for other useful art resources, and our gallery guides:
Appraisers | Consultants | Auction Houses | Other Art Services



---

BOOKS ABOUT ART and COLLECTING ART

Our bookstore is associated with Amazon.com and going through us before purchasing helps to support us. Plus you get fast service, very good prices and your purchases are guaranteed by Amazon. Below are a few books related to collecting art. We've also selected and categorized a wide variety of art books, magazines, and DVD's in our bookstore. You can easily browse books in our store or choose the link below that takes you directly to Amazon.

LINK TO OUR ART BOOKSTORE

Direct path to Amazon.com - They help to support us by giving a small commission on each item purchased (any items) when going through this link first.



---

TYPES OF COLLECTING
Art Collecting Specialty Fields

Information on various specialty fields or types of art collecting. Listed below are a few art collecting specialty areas to explore. The sections are broken down by art medium, the type of art, or the style of art.
Each of the specialty fields includes links to the galleries specializing in the type of art, articles specific to collecting the art, major museums collections, subject specific books and magazines, as well as other links and resources.