PRIVACY POLICY

Thank you for visiting the Art-Collecting.com website and for reviewing this privacy policy. Our website was created to provide you with information and resources related to collecting fine art. We recognize that visitors may be concerned about the personal information they provide to us and how we treat that information. This Privacy Policy covers the personal information that Art-Collecting.com collects from you or about you when you visit our website.


How Information is Collected
Our website does not automatically recognize your email address. We collect information from you only if you choose to share it. There are three ways that you provide information on this site. These include sending an email to us or by joining our Mailing List. Another way that we receive information is when you purchase something from us via one of our business partners or associates like Amazon.com. They send us your name, address and email address, so that we can fulfill your purchase orders.


Cookies
At this time Art-Collecting.com does not use cookies to gather information.
However for your information, a cookie is a small amount of data this is sent to your browser from a Web server and stored on your computer's hard drive. Again, we do not use cookies on our website.


Server Logs
Our websites are not set up to track, collect or distribute any of your personal information unless you have knowingly provided it. Our site server logs do generate certain kinds on non-identifying site usage data, such as the number of hits and visits to our sites, plus your IP Address and the type of web browser you use. This information is used for internal purposes so that we can improve site content, services and product offerings. The statistics that are collected do not contain any personal information and cannot be used to gather such information.


Sharing Information
Art-Collecting.com does not sell, rent or license your personal information.
We may disclose anonymous aggregate information (example the number of visitors to our site or to a certain pages) to third parties such as our advertisers or business partners. In the event that Art-Collecting.com merges with or is acquired by another business entity we may share some or all of your information with the new entity in order to continue to provide you with our products and services.


Changes to this Privacy Policy
Art-Collecting.com may change how we collect, use or treat your personal information. Please check back periodically to review any changes that we have made to the Privacy Policy. If we make any major changes in the way we use your personal information, we will notify you by posting a prominent announcement on our home page at http://art-collecting.com.


Links to Other Sites
Our website has links to other websites whose privacy policies may differ from ours. Art-Collecting.com is not responsible for the privacy practices of these other websites. Once you select a link to another web site, you are subject to the privacy policy of the new web site.


Problems Concerns
Your privacy is very important to us.
If you have questions about your privacy, or feel that your privacy has been violated, or that Art-Collecting.com has misused your information in any way, please let us know by sending an email to info@art-collecting.com or by writing to us.


Mailing Address:
Art-Collecting.com
2201 S Tacoma Way, #212
Tacoma, WA 98409


Please provide your exact name, address and email. We will make sure that your name is removed from our confidential list. Thank you for taking the time to read this Privacy Policy.

Thanks for visiting Art-Collecting.com.

Here at Art-Collecting.com, we love art as much as you do. Please mention us to your friends, to galleries you visit, and feel free to share the site via Twitter, Facebook, Pinterest, Instagram, or other Social Media venues!

---

Home | Art Gallery Guides | Museums & Art Centers | Art Appraisals | Art Fairs
Collecting Information | Types of Collecting | Auctions | Bookstore | How to be Listed

---

Terms of Use | Privacy Policy | Contact | Mailing List
Copyright 2017 by Art-Collecting.com All Rights Reserved
Jasper Johns
Available from
Leslie Sacks Gallery
Santa Monica, CA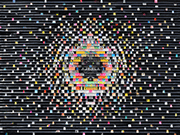 James Verbicky
Available from
JoAnne Artman Gallery
New York, NY
And, Laguna Beach, CA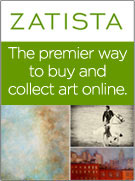 Access to over
4000 original artworks.
Browse Zatista collections

___________________________


Please follow us and share this guide with your art loving friends. Good comments and links on Social Media sites also help us.





To receive our Free monthly newsletter and an occasional email update, register below.


___________________________