BROOKLYN ART GALLERIES
Brooklyn art galleries and guide to fine art galleries located in Brooklyn, New York. This Brooklyn gallery directory features art galleries representing a wide variety of artworks, however the majority feature contemporary art. You'll also find traditional art, fine art photography, paintings, prints, sculpture and other types of visual art in these galleries


The Dumbo 1st Thursday Gallery Walk is an evening of art each month for art lovers. Many art galleries are open late in this artsy Brooklyn neighborhood - galleries showing works from artists of many disciplines, and frequently hosting receptions, live music performances and curator/artist talks among other highlights. 2nd Friday in Williamsburg galleries open late.


2014 Miami and Miami Beach Art Fair Guide


Information about Miami Art Week 2014, including art fairs in both Miami and Miami Beach the first week of December. It's filled with useful info, fair descriptions, locations, hours, special events, admission prices and much more. The guide is now available for viewing and for helping you with trip planning. Information and will continue to be added until November 29th. Also, this year we've expanded the "Getting Around Section" and the very useful Day-by-Day Event Guide.


We suggest that you support local art galleries, artists, non-profit art organizations and art museums whenever possible. Please tell your art friends about Art-Collecting.com and come back soon.


Brooklyn Art Districts
Williamsburg | Greenpoint | Bushwick | Dumbo and Downtown | Fort Greene and Clinton Hill | Park Slope / Gowanus / Sunset Park | Other Brooklyn Galleries

Other New York Art Galleries

Chelsea | Lower East Side | Downtown | Midtown | Uptown
Brooklyn | Bronx | Queens | Upstate & Other New York Galleries

Hamptons Gallery Guide

Contemporary Art in New York

---
Brooklyn Gallery Guide

Williamsburg Galleries






Art 101
Art 101 presents artists of all ages, at all stages of their careers, with an emphasis on the beleaguered denizens of Williamsburg. In addition, the gallery provides a welcoming venue for meetings, talks, and readings. Please visit the gallery website for dates & times. 101 Grand Street, Brooklyn, NY 11237, Telephone (718) 302-2242


Brooklyn Art Library
City Reliquary
Figureworks
Front Room
Gitana Rosa Gallery
Pandemic
Pierogi
REVERSE
Sideshow Gallery
Skink Ink Editions Gallery
Southfirst
Ventana244
Williamsburg Art & Historical Center



Greenpoint Galleries
Janet Kurnatowski Gallery
Rawson Projects
Real Fine Arts
Yes Gallery



Bushwick Galleries
Air Circulation
Amos Eno Gallery
English Kills
Grace Exhibition Space
Honey Ramka
Interstate Projects
International Studio & Curatorial Program
The Living Gallery
lorimoto
Luhring Augustine
Microscope Gallery
Momenta Art
NURTUREart
Robert Henry Contemporary
Secret Project Robot
Signal
SUGAR



Dumbo and Downtown Galleries
A.I.R. Gallery
Arcilesi | Homberg Fine Art
Bose Pacia
BRIC Arts | Media | Bklyn
Brooklyn Art Project
Brooklyn Arts Council Gallery
Causey Contemporary
D.U.M.B.O. Arts Center
Giacobetti Paul Gallery
Klompching Gallery






Mighty Tanaka
Mighty Tanaka is an art gallery located in the historic neighborhood of DUMBO, in Brooklyn, NY. Founded in 2007, the gallery shows an expansive range of both emerging and established artists whose work embodies the cutting edge of contemporary art. Working with both Street Art and Fine Art, we are committed to serving the arts and artists through a dedicated curatorial effort. Mighty Tanaka is driven by Urban Inspiration and is constantly clearing the way for this growing artistic renaissance to expand beyond the gallery walls into our personal lives. Location: 111 Front Street, Suite 224, Brooklyn, NY 11201, telephone: (718) 596 8781, website: http://www.mightytanaka.com


Minus Space
NY Foundation for the Arts
Powerhouse Arena
Smack Mellon
The Sculptor's Guild Gallery
Triangle Arts Association



Fort Greene and Clinton Hill Galleries
Corridor Gallery
Guild Greene
Hadas Gallery
Littlefield
Ouchi Gallery



Park Slope / Gowanus and Sunset Park Galleries
440 Gallery
Brooklyn Museum
Ethan Pettit Gallery
FiveMyles
Gowanus Print Lab
Open Source
Proteus Gowanus
Soapbox Gallery
Tabla Rasa Gallery



Other Brooklyn Galleries
210 Gallery
Brooklynite Gallery






House of Art Gallery
A contemporary fine art gallery that markets, promotes and sells the work of visual artists. The gallery represents artists in the primary market specializing in emerging, mid-career, and established artists. Our collection primarily consists of original works of art featuring a multitude of genres and themes with a focus on unique, distinctive and rare artwork that has appreciative value. HOA Gallery's goal is to educate and provide a professional, comfortable and welcoming environment, whether you are a seasoned collector, art appreciator or merely have an interest in learning about art, alike. Location: 408 Marcus Garvey Blvd., Brooklyn, NY 11216, telephone: (347) 663-8195, http://www.hoagallery.com


Invisible Dog
Look North Gallery
Muriel Guepin Gallery

---

Brooklyn Artist Websites
Audrey Frank Anastasi - Paintings
Tom Bovo - Photography
Mary DeVincentis - Paintings
Atara Grenadir - Paintings
Douglas Newton - Paintings
Catherine Karnoff - Drawings






Michael J Palladino - Paintings
Art has been a passion of mine in which I have channeled my energy and emotions for over the past 5 decades. With the use of brushes, oils, watercolors, pastels, strokes and color I have created an area in my life that I cannot enter into except for while creating art. There is balance between the delicacy and strength with the use of art mediums I have been able to extract art from my mind and soul.


Jeannetta van Raalte - Paintings and Graphics






Nick Savides - Paintings
My paintings have a calming effect; if they were music, the melody would be soft and soothing. I'm inspired by the effects of light. Influenced by artists such as Vermeer and Hopper, I strive to create paintings that capture a sense of time and place. They draw you in with the familiar and invite you to interpret them by inventing the story behind them. The artistic process is a journey - one of discovery and expression. Each painting that I make is a stop on that journey. email: info@nicksavides.com, website: http://www.nicksavides.com/




Art Consultants and Appointment Only Galleries
Eastern District
Factory Fresh



Art Services: Appraisers, Framing and Other Services
5+5 Gallery - Artists' Books
Brooklyn Art Library
Frame Art
Gowanus Print Lab





PostcardsRUS
Whether you are an art gallery owner or an artist, having an effective offline brand presence is essential. One way to boost your brand presence is to have high-quality promotional materials. Postcardsrus.com, an online commercial printing company, makes this possible for many galleries and artists. We specialize in printing business cards, postcards, brochures, letterhead, posters and much more. Our "Design Online" features enable you to upload and customize your own print materials within minutes. With 7 printing facilities located across the US and 1 in Canada orders are printed and delivered quickly. Visit: Postcardsrus.com, or Email: Jobs@Postcardsrus.com, Tel: 800 986-2459


Skink Ink Fine Art Printing
wagmag - Brooklyn Art Guide



Non-Profit Organizations and Alternative Exhibition Spaces
A.I.R. Gallery
BRIC Arts | Media | Bklyn
Brooklyn Arts Council
Brooklyn Waterfront Artists Coalition
CAVE
City Reliquary
D.U.M.B.O. Arts Center
FiveMyles
International Studio & Curatorial Program
Invisible Dog
Kentler International Drawing Space
NY Foundation for the Arts
NURTUREart
Open Source
Rubelle and Norman Schafler Gallery at Pratt
The Sculptor's Guild Gallery
Secret Project Robot
Smack Mellon
Southfirst
Triangle Arts Association
Williamsburg Art & Historical Center



Brooklyn Art Museums
Brooklyn Museum
Micro Museum
The Museum of Contemporary African Diasporan Arts (MoCADA)

---

Other New York Art Galleries

Chelsea | Lower East Side | Downtown | Midtown | Uptown
Brooklyn | Bronx | Queens | Upstate & Other New York Galleries

Hamptons Gallery Guide

New York Art Museums and Art Centers

Art Galleries around the United States

---

Art Bookstore
Our bookstore features a good selection of art books, magazines and DVD's.
Please support us by making Amazon.com purchases through us or our Art Bookstore.















Amazon's Book of the Month Site for reading ideas and gift suggestions.

If you find Art-Collecting.com to be a useful online art resource, tell your art friends about us and mention it to galleries when visiting them. Also, if you have a Facebook page or Twitter account please mention Art-Collecting.com when you find something useful or interesting.

Thanks for visiting art-collecting.com.

---

Home | Gallery Guides | Museums & Art Centers | Art Auctions | Art Fairs | Art News
Collecting Information | Types of Collecting | Bookstore | How to be Listed

---

Terms of Use | Privacy Policy | Contact | Mailing List
Copyright 2014 by Art-Collecting. All Right Reserved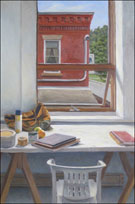 Ella Yang
Exhibition
October 23 - Nov 23, 2014
440 Gallery
Brooklyn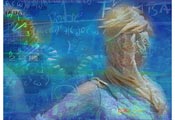 Eve Andrée Laramée
On Exhibition
October 17 - Nov 16, 2014
Art 101
Brooklyn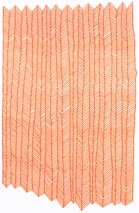 Robert Lansden
Exhibition
October 17 - Nov 23, 2014
Robert Henry Contemporary
Brooklyn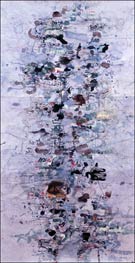 David Scher
Exhibition
October 17 - Nov 16, 2014
PIEROGI
Brooklyn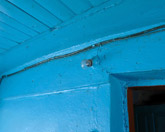 Stephen Shore
Exhibition
September 11 - Nov 1, 2014
303 Gallery
New York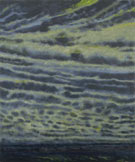 Jane Wilson
Exhibition
October 9 - Nov 1, 2014
DC Moore Gallery
New York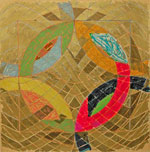 Frank Stella
In Group Exhibition
Abstraction: 1911-2014
October 11 - Nov 15, 2014
Leslie Sacks Fine Art
Los Angeles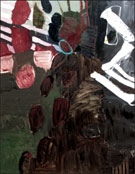 Cecelia Rembert
Paintings
Zatista.com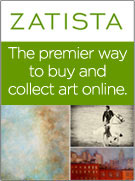 Access to over
4000 original artworks.
Browse Zatista collections

___________________________


Please follow us and share this guide with your art loving friends. Good comments and links on Social Media sites also help us.





To receive our Free monthly newsletter and an occasional email update, register below.


___________________________