ART GALLERY GUIDES
Art gallery guides featuring fine art galleries located in the major art cities and every state in the United States. The art galleries are listed alphabetically by state, city and gallery name. Each gallery has an Internet address so you can visit them online to learn more about what they offer. Major art cities are featured on their own page. Our goal is to provide the most comprehensive and accurate listing of fine art galleries on the Internet.

The art galleries featured offer a variety of art including: contemporary and traditional art fine art, prints, paintings, fine art photography, glass art, sculpture, Native American art and other types of visual art. Many of the galleries offer services like art appraisals or framing services. If you're interested in fine art, collecting fine art, buying or selling art, or just interested in viewing art, visit our online gallery guides. You'll find links to more than 4000 art galleries below. We also check our gallery guides frequently for accuracy.

---
Art Gallery Guides for Major Art Cities and Every State

New York City, Chelsea, Los Angeles, San Francisco, Chicago, Miami, Atlanta, Washington DC, Boston, Portland, Houston, Santa Fe, Philadelphia, Seattle, Brooklyn, Dallas, Laguna Beach, Denver, Scottsdale, Baltimore, Santa Monica, Aspen, Carmel, Taos, Sedona, Culver City, Bergamot Station, San Diego / La Jolla, The Hamptons, Asheville, and Tacoma.

Also Including: Berlin, London, Paris, and Latin America


---

Thanks for visiting Art-Collecting.com.

Here at Art-Collecting.com, we love art as much as you do. Please mention us to your friends, to galleries you visit, and feel free to share the site via Twitter, Facebook, Pinterest, Instagram, or other Social Media venues!

---

Home | Art Gallery Guides | Museums & Art Centers | Art Appraisals | Art Fairs
Collecting Information | Types of Collecting | Art News | Advertising | How to be Listed

---

Terms of Use | Privacy Policy | Contact | Mailing List
Copyright 2018 by Art-Collecting.com All Rights Reserved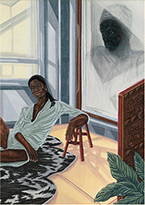 Toyin Ojih Odutola
When Legends Die
Sept 6 - October 27, 2018
Jack Shainman Gallery
New York / Chelsea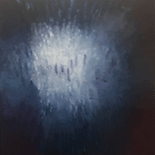 Alex Weinstein
Sept 8 - October 27, 2018
Leslie Sacks Gallery
Santa Monica, CA

___________________________


Please follow us and share this guide with your art loving friends.





To receive our Free monthly newsletter and an occasional email update, register below.