ART GALLERY GUIDES
Art gallery guides featuring fine art galleries located in the major art cities and every state in the United States. The art galleries are listed alphabetically by state, city and gallery name. Each gallery has an Internet address so you can visit them online to learn more about what they offer. Major art cities are featured on their own page. Our goal is to provide the most comprehensive and accurate listing of fine art galleries on the Internet.

The art galleries featured offer a variety of art including: contemporary and traditional art fine art, prints, paintings, fine art photography, glass art, sculpture, Native American art and other types of visual art. Many of the galleries offer services like art appraisals or framing services. If you're interested in fine art, collecting fine art, buying or selling art, or just interested in viewing art, visit our online gallery guides. You'll find links to more than 4000 art galleries below. We also update check our gallery guides frequently for accuracy, so visit often.

---
Art Gallery Guides for Major Art Cities and Every State

New York City, Chelsea, Los Angeles, San Francisco, Chicago, Miami, Atlanta, Washington DC, Boston, Portland, Houston, Santa Fe, Philadelphia, Seattle, Brooklyn, Dallas, Laguna Beach, Denver, Scottsdale, Baltimore, Santa Monica, Aspen, Carmel, Taos, Sedona, Culver City, Bergamot Station, San Diego / La Jolla, The Hamptons, Asheville, and Tacoma.

Also Including: Berlin, London, Paris, and Latin America


---




Frieze Los Angeles
February 15 - 17, 2019
Paramount Pictures Studios
Los Angeles, CA
Frieze's new contemporary art fair offers an unparalleled opportunity to discover 70 of the world's most significant and forward-thinking galleries from across the U.S. and around the world at Paramount Pictures Studios, a historic studio lot located in Hollywood. Presented in a bespoke structure designed by Kulapat Yantrasast of wHY, the program will celebrate the exceptionally dynamic and diverse culture of Los Angeles and its global contributions to the visual arts. Taking place during Los Angeles' Awards Season and celebrating the wealth of art and cultural activity across the city. Frieze Week promises to be an unmissable moment in Los Angeles. Frieze LA will be at the heart of a dynamic week during which international collectors, curators and artists will come together to engage with and appreciate the city and everything that makes it great. Admission tickets to the event are timed-entry tickets available only online. For more information and programming visit Frieze Los Angeles

Other Los Angeles area art fairs during Frieze Week include: Felix LA (The Hollywood Roosevelt Hotel), Superfine! Los Angeles (Magic Box at the Reef, Downtown), Art Los Angeles Contemporary (The Barker Hanger, Santa Monica), Startup Art Fair Los Angeles (The Kinney Venice Beach), and Art Palm Springs (Palm Springs Convention Center). It's going to be a great art week in LA, enjoy it and plan carefully. Don't forget to visit some of the incredible gallery and museum shows on during this amazing month of contemporary visual art.

LOS ANGELES ART FAIR GUIDE


Full listing of Upcoming art fair in and around Los Angeles

---
About Art-Collecting.com

Art-Collecting.com is an online resource for all art enthusiasts. Art collectors, art travelers and artists will find our comprehensive online Gallery Guides and Museum Guides to be very useful. We feature guides for thirty-seven major art destinations as well as every state. Be sure to look at our Art Fairs Guide and our guides to Miami Art Week and New York Art Fairs which are up online year around.

When exploring around our site you'll find informative articles and guides for specific types of art like Latin American Art, Fine Art Photography and Native American Art. If you're looking for Art Appraisers, Art Advisors & Consultants, Art Auctions or other Art Services we're a good source.

Don't forget to visit our Artist Guides where you'll find links directly to artist websites. Our Painters and Photographers pages are very popular. The guides are very helpful when looking to discover new artists or if you prefer buying art directly from artists.

Here at Art-Collecting.com, we love art as much as you do and are always trying to improve our guides. If you have suggestions or notice listings that should be changed let us know. You can also help by mentioning us to your art friends and to galleries that you visit. Feel free to mention us and post links on your Social Media.

Thanks for stopping by Art-Collecting.com.
Visit our website often and be sure to explore around.
http://art-collecting.com


---

Home | Art Gallery Guides | Museums & Art Centers | Art Appraisals | Art Fairs
Collecting Information | Types of Collecting | Art News | Advertising | How to be Listed

---

Terms of Use | Privacy Policy | Contact | Mailing List
Copyright 2019 by Art-Collecting.com All Rights Reserved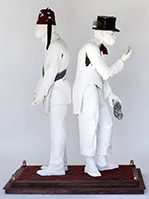 People
Feb 9 - April 6, 2019
Includeing: Karon Davis
Jeffrey Dietch
Los Angeles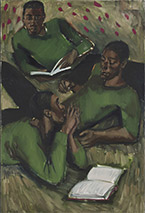 Lynette Yiadom-Boakye
Exhibition
Jan 10 - February 16, 2019
Jack Shainman Gallery
New York / Chelsea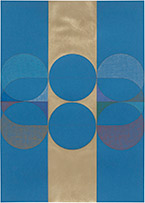 Claudia Wieser
Exhibition
Jan 10 - March 2, 2019
Jessica Silverman Gallery
San Francisco

___________________________


Please follow us and share this guide with your art loving friends.







To receive our Free monthly newsletter and an occasional email update, register below.