FLORIDA ART GALLERIES
Gallery guide to art galleries located in in the state of Florida. The galleries featured here offer a variety artworks ranging from the traditional art to the most contemporary art, you'll find paintings, prints, fine art photography, glass art, sculpture and other types of visual art. If you have an interest in purchasing or collecting art, or perhaps you just enjoy visiting galleries, these are some of the Florida art galleries that you should visit.


When looking for art galleries online, Art-Collecting.com is one of the best and easiest websites to quickly find galleries in the US. Just select Art Gallery Guides in the top navigation for a listing of states and cities. Also, if you're searching the Internet for art galleries try a search like "Miami Galleries" or "Florida Galleries" and you'll easily find us. We're a great site to use when traveling and looking for galleries.


We're always working to improve our online gallery guides. If you know of art museums or non-profit art organizations, art events, or galleries that should be included, let us know. Also, we suggest that you support local art galleries, artists, non-profit organizations and art museums. Please, tell your art friends about Art-Collecting.com. Come back soon.


Boca Raton | Coral Gables | Fort Lauderdale | Fort Myers | Jacksonville | Key West | Melbourne | Miami | Naples | Palm Beach | Sarasota | St. Augustine | St. Petersburg | Tallahassee | Tampa | Venice | Winter Park | Other Galleries in Florida

---
Florida Gallery Guide

Boca Raton Art Galleries
Kevin McPherrin Gallery
MOdenArte Gallery
Stewart Fine Art
VERTU FINE ART



Coral Gables Art Galleries
The Americas Collection
Canale Diaz Art Center
Cernuda Arte
Durban Segnini Gallery
Fairchild Tropical Botanic Garden
Tresart
Virginia Miller Galleries



Fort Lauderdale Art Galleries
MAC Art



Fort Myers Art Galleries
Arts for Act Gallery
Art of the Olympians
Art League of Fort Myers
Alliance for the Arts
HOWL Gallery
Sidney & Berne Davis Art Center
Space 39



Jacksonville Art Galleries
The Art Center Cooperative, Inc.
Avondale Artworks
Riverside Arts Market
Stellers Gallery
Vaughn Cochran Fine Art



Key West Art Galleries
Alan S. Maltz Gallery
Archeo Gallery
Art Gone Wild Gallery
Cocco and Salem Gallery
Frangipani Gallery
Gingerbread Square Gallery
Guild Hall Gallery
Haitian Art Company
Hands On Key West
Harrison Gallery
Key West Fine Art Printing
Key West Pottery
Lucky Street Gallery
Peter Lik Gallery
The Studios of Key West
Wyland Galleries



Melbourne Art Galleries
Fifth Avenue Art Gallery


Miami Art Galleries



Naples Art Galleries
Alan Brown Gallery
Artana
East West Fine Art
Galerie du Soleil
Gardner Colby Gallery
Gallery Vibe
Harmon-Meek Gallery
Journeyman Gallery
Marianne Friedland Gallery
Native Visions Galleries
Pam Foss Studio/Gallery
Quidley & Company Fine Art
Rick Moore Fine Art Gallery
Sheldon Fine Art



Orlando Art Galleries

Baterbys Art Auction Gallery
Our art collection features limited pieces by 20th Century Masters like Picasso, Dali, Chagall, Modigliani, Matisse and Degas among others. Artworks come with a lifetime guarantee to authenticity an unparalleled offer in the art industry. We offer specialized services such as art leasing and fine art home staging. The Quarterly Art Review and Reference guide written and published by Baterbys is an excellent guide. For detailed descriptions of services and other products, please visit www.Baterbys.com. Located in Orlando, FL, telephone: 888-682-9995


Baterbys Art Auction Gallery
CityArts Factory
Grand Bohemian Gallery
Mennello Museum of American Art
Wyland Galleries of Florida



Palm Beach Art Galleries
Arcature Fine Art
Ashley John Gallery
DTR Modern Galleries
Edward and Deborah Pollack Fine Art
Findlay Galleries
Gallery Biba
Gallery of Sculpture
Gavlak Gallery
Holden Luntz Gallery
Ildiko Contemporary Fine Art Gallery
John H. Surovek Gallery
Mark Borghi Fine Art
Onessimo Fine Art (Palm Beach Gardens)
Russeck Gallery
Select Fine Art
Studio E Gallery (Palm Beach Gardens)
Taglialatella Galleries
Wally Findlay Galleries

West Palm Beach Galleries
Ashley John Gallery
ArtHouse429
Habatat Galleries
JF Gallery
Mary Woerner Fine Arts
Palm Gallery & Custom Framing



Sarasota Art Galleries
530 Burns Gallery
Allyn Gallup Contemporary Art
Art Center Sarasota
Art Uptown Gallery
Crissy Galleries
Dabbert Gallery
Elizabeth Rice, Inc.
Expressive Arts Florida
Galleria Sileccha
Katharine Butler Gallery
Kennedy Gallery & Studios
Madeby Gallery
Palm Avenue Fine Art
State of the Arts Gallery



St. Augustine Art Galleries
Absolute Americana Art Gallery
Butterfield Garage Art Gallery
Cutter & Cutter Fine Art Galleries
High Tide Gallery
James Coleman Signature Gallery
Monya Rowe Gallery
Rembrandtz
St. Augustine Art Association
Sydney McKenna Gallery
Tripp Harrison Studio and Gallery



St. Petersburg Art Galleries
ART for ART
ARTicles Gallery & Custon Framing
The Clay Center of St. Petersburg
Donna Gordon Gallery & Studio
Florida Craftsmen
Morean Arts Center
Nuance Galleries
Red Cloud American Indian Art
Shapiro's Gallery of Contemporary American Crafts
Woodfield Fine Art Gallery



Tallahassee Art Galleries
Railroad Square Art ParK
Signature Art Gallery
Venvi Art Gallery



Tampa Art Galleries
Baisden Gallery
Brad Cooper Gallery
Clayton Galleries
Vista Galleries



Venice Art Galleries
Collectors Gallery and Framery
Native American Fine Art



Winter Park Art Galleries
Albin Polasek Museum & Sculpture Gardens
Cornell Fine Arts Museum
McRae Art Studios
Morse Museum of American Art



Other Florida Art Galleries




Chisholm Gallery, LLC ((Wellington)
Polo, Equestrian & Sporting Art Specialists, Est. 1978. The Chisholm Gallery has been a leading international dealer of polo and sporting art for over three decades. We strive for a mix of fine art from new and established artists in a variety of media and subject matter. Location: Wellington Place, 13532 Fountain View Blvd., Court One, Wellington, Florida 33414, telephone: 845-505-1147, website: http://chisholmgallery.com/


Aberrant Art Gallery (Daytona Beach)
Addison Gallery (Delray Beach)
Arts on Douglas (New Smyrna Beach)
Boltons Art (Palm Bay)
Chisholm Gallery, LLC ((Wellington)
Fusion Art Glass (Seaside)
Gallery One Artists (Kissimmee)
J.M. Stringer Gallery (Vero Beach)
Justin Gaffrey Studio & Gallery (Santa Rosa Beach)
Key West Fine Art Photography and Printing (Key West)
The Laughing Dog Gallery (Vero Beach)
The Plainsmen Gallery (Clearwater)
Sundook Fine Art Gallery (Delray Beach)
Syd Entel Galleries (Safety Harbor)
Tim Kiusalaas Gallery (Hollywood)
Village of the Arts (Bradenton)

---

Artist Websites





Patricia Hunter / Ink Graphics Online
An adventurous painter, who is certainly not afraid of color. Her painted lines virtually dance across the canvas and engage the viewer in a visual treat. Born and raised in Lima, Peru, Hunters childhood is strongly reflected in her paintings. When asked to define art, Hunter looks inward. It connects our conscious with our subconscious, she says. It allows us to explore our inner self and fill that urge to understand our ever changing body, mind and universe. It is the most important part of every one of us. 2700 Nebraska Avenue 4-105, Palm Harbor, FL 34684






Joseph Warren - Paintings
The objective of this listing is to find a market for my paintings. In short, I am seeking gallery representation. This current series of paintings are the Dream Dance paintings, a synthesis of my Disney experience, my experience in East Africa with a POP of whimsy and fantasy as well. As the content or imagery of the paintings provide contrast, there is an underlying play of contrast in the composition as well. Artist Website: http://warrenpaintings.com/


Leonid Afremov - Paintings
Patricia Hunter - Ink Graphics
JENMEDIA - Graphic Artist and Illustrator
Angelika Kade - Sculpture and Paintings
Susana Falconi - Paintings
Pam Foss - Sculpture
Olaf Kohrsmeyr / Ingo The Flamingo - Photography
Sydney McKenna - Paintings
Sheree Rensel - Painting / Mixed Media
Ronda Richley - Painting / Mixed Media
E. Skallberg - Paintings
Dan Strothers - Mixed Media
Joseph Warren - Paintings

---
Art Consultants, Art Advisors, Art Brokers and Private Dealers
Soicher Marin (Consultants)

---
Art Services: Appraisers, Framing and Other Services






BRBarbara.com (Online Gallery)
Is an affordable art gallery highlighting the various genre photography and digital art of BRBarbara. BRBarbara captures florals, seascapes, architecture, animals, reflections, human interest and sunsets. Highlighted is her American Flag series and Mixed Media. Located in Jupiter, FL, email: BR@BRBarbara.com, website: http://BRBarbara.com/


Tara Ana Finley, ISA, AM
Anubis Appraisal & Estate Services, Inc.
Appraisals of Antiques, Paintings, Prints, Decorations, Silver, Jewelry, Latin American Art, Collectibles, Tribal Art, and Antiquities for Insurance, Donation, Divorce and Estate and Probate Purposes. Auctions and Estate Sales of Antiques and Personal Tangibles. Art Brokerage of specific art works. Art Consultant. Credentials: 30+ years experience with Sotheby's, Christie's and Phillips, Accredited member ISA, USPAP 2006 Certified. Past Antiques Roadshow Appraiser. 3500 Ponce de Leon Blvd. Suite 2, Coral Gables, FL 33134, telephone: 305-446-1820, email: tarafinley@anubisappraisal.com, website: http://www.anubisappraisal.com/


Timothy Gordon Appraisals & Brokerage - Gappraisals.com
Timothy Gordon AOA, ISA-CM
Fine Art, Rare Items and Collections
Florida, telephone: (406) 728-1812
timbgordon@mac.com
http://www.gappraisals.com/
Expert appraisal of Fine Art for individuals / Museum Collections/Estates. We often set record brokering prices. Also, antiques, rare historic items. Nationally respected-25 years experience-USPAP compliant! We have appraised millions of objects. Licensed, Insured. As seen on television!






Zatista
Is the leading destination to buy original art online, giving you unrivalled access to exclusive collections from all over the world. With over 4000 highly curated works from the most talented emerging and established artists, Zatista provides access to the types of works previously only available to seasoned collectors. Buying online with Zatista is easy with their complimentary art consultation, certificates of authenticity and a buyer guarantee that allows you to try art in your home with free returns (as well as free shipping within the US for all purchases). Their platform makes it fun to discover art you love, with an experience so unique it's like you are right there in front of it. Browse the collections


Anubis Appraisal & Estate Services, Inc.
Art Services 2000 Ltd. Fine Art Appraisals, Brokerage and Consulting
BRBarbara.com (Online Gallery)
Susana Falconi Art Inc. (Art Restoration)
Janet G. Smith Fine Art Consulting and Appraisal
National Exhibitions & Archives (Boca Raton)
E. Linda Poras, Fine Arts Appraiser
RoGallery (Auctions)
Timothy Gordon Appraisals & Brokerage - Gappraisals.com
United Appraisal Group, Inc.

---
Boca Raton | Coral Gables | Key West | Melbourne | Miami | Naples | Palm Beach | Sarasota | St. Augustine | St. Petersburg | Tampa | Winter Park | Other Galleries in Florida


Miami Gallery Guide

Florida Art Museums and Non-Profit Art Organizations

Art Galleries around the United States

---

Art Bookstore
Scroll through a selection new books in our art bookstore. We've made a selection of recommended art books published over the past two years. You'll also find a selection of art magazines dealing with the world of art.

Art-Collecting.com can also serve as your shopping portal to Amazon.com for all your other Internet shopping - whether for laptops or luggage, cameras, heels, or haberdashery. Just click here: Path to Amazon.
















Amazon's Book of the Month Site for reading ideas and gift suggestions.

Thanks for visiting Art-Collecting.com.

Here at Art-Collecting.com, we love art as much as you do. Please mention us to your friends, to galleries you visit, and feel free to share the site via Twitter, Facebook, Pinterest, Instagram, or other Social Media venues!

---

Home | Art Gallery Guides | Museums & Art Centers | Art Appraisals | Art Fairs
Collecting Information | Types of Collecting | Art News | Advertising | How to be Listed

---

Terms of Use | Privacy Policy | Contact | Mailing List
Copyright 2018 by Art-Collecting.com All Rights Reserved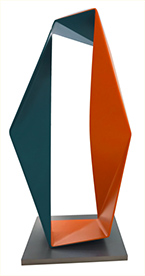 William Barbosa
Available from
Durban Segnini Gallery
Miami, FL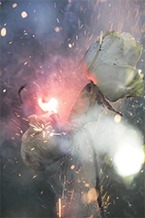 Bill Beckley
Available from
Rosenbaum Contemporary
Bal Harbour, FL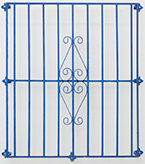 Katie Stout
Available from
Nina Johnson
Miami, FL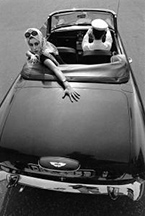 Brian Duffy
Available from
Holden Luntz Gallery
Palm Beach, FL

Abel Barroso
Available from
Pan American Art Projects
Miami, FL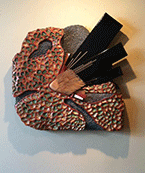 Pam Foss
Sculpture
Artist Website / Studio
Naples, FL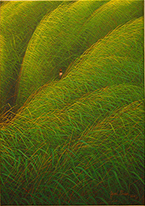 Miguel Florido
Available from
Cernuda Arte
Coral Gables, FL

Alex Katz
Available from
Gregg Shienbaum Fine Art
Miami, FL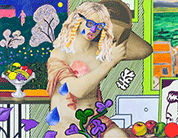 Allison Zuckerman
Stranger in Paradise
December 6 - Aug 25, 2018
Rubell Family Collection
Miami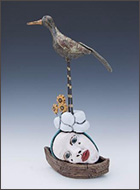 Kelly Berning
Available from
Arts on Douglas
New Smyrna Beach, FL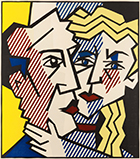 Roy Lichtenstein
Available from
Leslie Sacks Gallery
Santa Monica, CA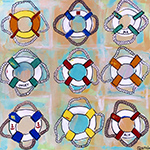 Brian Nash
Painting, Acrylic on Canvas
Zatista.com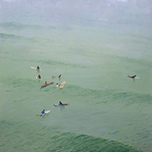 Relja Penezic
Painting, Oil on Wood Panel
Zatista.com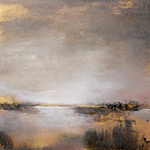 Karen Hale
Painting, Acrylic on Canvas
Zatista.com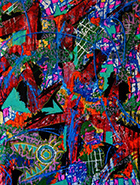 Franck De Las Mercedes
Painting, Acrylic on Canvas
Zatista.com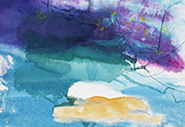 Lauren Adams
Painting, Acrylic on Canvas
Zatista.com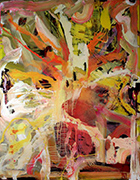 Marina Nelson
Painting, Acrylic on Canvas
Zatista.com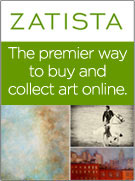 Access to over
4000 original artworks.
Browse Zatista collections

___________________________


Please follow us and share this guide with your art loving friends. Good comments and links on Social Media sites also help us.





To receive our Free monthly newsletter and an occasional email update, register below.