FLORIDA ART GALLERIES
Gallery guide to art galleries located in in the state of Florida. The galleries featured here offer a variety artworks ranging from the traditional art to the most contemporary art, you'll find paintings, prints, fine art photography, glass art, sculpture and other types of visual art. If you have an interest in purchasing or collecting art, or perhaps you just enjoy visiting galleries, these are some of the Florida art galleries that you should visit.


When looking for art galleries online, Art-Collecting.com is one of the best and easiest websites to quickly find galleries in the US. Just click the Art Gallery Guides link near the top of this page or any of our web pages for a listing of states. Also, if you're searching the Internet for art galleries try a search like "Miami Galleries" or "Florida Galleries" and you'll find us listed at or near the top of the search results.


2014 Miami and Miami Beach Art Fair Guide


Information about 2014 Miami Art Week, including art fairs in both Miami and Miami Beach the first week of December. It's filled with useful info, descriptions, locations, hours, special events, reviews and admission prices. We're adding information daily and will keep adding until November 29th. This year we'll include special area guides for Wynwood, Downtown, Miami Beach and the Design District, plus expanding the travel / getting around section and our useful Day-by-Day Event Guide.


We suggest that you support local art galleries, artists, non-profit art organizations and art museums whenever possible. Please tell your art friends about Art-Collecting.com and come back soon.


Boca Raton | Coral Gables | Fort Lauderdale | Fort Myers | Jacksonville | Key West | Melbourne | Miami | Naples | Palm Beach | Sarasota | St. Augustine | St. Petersburg | Tallahassee | Tampa | Venice | Winter Park | Other Galleries in Florida

---
Florida Gallery Guide

Boca Raton Art Galleries
Elaine Baker Gallery
Kevin McPherrin Gallery
Leonid Afremov
MOdenArte Gallery
Oggi Murano Gallery
Pavo Real
Sundook Fine Art Gallery
Stewart Fine Art
VERTU FINE ART



Coral Gables Art Galleries
The Americas Collection
Cernuda Arte
Durban Segnini Gallery
Tresart
Virginia Miller Galleries



Fort Lauderdale Art Galleries
Ellen Charapko Gallery
MAC Art



Fort Myers Art Galleries
Arts for Act Gallery
Art of the Olympians
Art League of Fort Myers
Alliance for the Arts
Coloring the World Gallery
HOWL Gallery
Sidney & Berne Davis Art Center
Space 39



Jacksonville Art Galleries
The Art Center Cooperative, Inc.
Avondale Artworks
Barnett's Art and Frame Gallery
Corse Gallery & Atelier
Eclectic Galleries (Jacksonville Beach)
Fogle Fine Art
R. Roberts Gallery
Riverside Arts Market
Stellers Gallery
Vaughn Cochran Fine Art



Key West Art Galleries
Alan S. Maltz Gallery
Archeo Gallery
Art Gone Wild Gallery
Cocco and Salem Gallery
Fleming Street Gallery
Frangipani Gallery
Gingerbread Square Gallery
Glass Reunions
Guild Hall Gallery
Haitian Art Company
Hands On Key West
Harrison Gallery
Key West Fine Art Printing
Key West Pottery


Lucky Street Gallery
Montage Handcrafted Decorative Signs
Peter Lik Gallery
South Pointe Gallery
The Studios of Key West
Wyland Galleries



Melbourne Art Galleries
Cuba! Gallery of Fine Art
Fifth Avenue Art Gallery
LoPressionism Gallery



Miami Art Galleries



Naples Art Galleries
Alan Brown Gallery
Darvish Collection, Inc.
Davis / Keil Fine Art
DeBruyne Fine Art
Galerie du Soleil
Gardner Colby Gallery
Harmon-Meek Gallery
Journeyman Gallery
Marianne Friedland Gallery
Marine Arts Gallery
Native Visions Galleries
Rick Moore Fine Art Gallery
Shaw Gallery
Sheldon Fine Art
Trudy Labell Fine Art



Orlando Art Galleries
Bold Hype
CityArts Factory


Baterbys Art Auction Gallery
Our art collection features limited pieces by 20th Century Masters like Picasso, Dali, Chagall, Modigliani, Matisse and Degas among others. Artworks come with a lifetime guarantee to authenticity � an unparalleled offer in the art industry. We offer specialized services such as art leasing and fine art home staging. The Quarterly Art Review and Reference guide written and published by Baterbys is an excellent guide. For detailed descriptions of services and other products, please visit www.Baterbys.com. Located in Orlando, FL, telephone (888) 682-9995


Grand Bohemian Gallery
Mennello Museum of American Art
Wyland Galleries of Florida



Palm Beach Art Galleries
Arcature Fine Art
Ashley John Gallery
Balatro
DTR Modern Galleries
Edward and Deborah Pollack Fine Art
Gallery Biba
Gallery of Sculpture
Gasiunasen Gallery
Gavlak Gallery
Holden Luntz Gallery
John H. Surovek Gallery
Onessimo Fine Art (Palm Beach Gardens)
Palm Gallery & Custom Framing
Russeck Gallery
Select Fine Art
Studio E Gallery (Palm Beach Gardens)
Taglialatella Galleries
Wally Findlay Galleries

West Palm Beach Galleries
Ashley John Gallery
ArtHouse429
Eaton Fine Art
Habatat Galleries
JF Gallery


Mary Woerner Fine Arts
Suzanne Connors Fine Art Gallery



Sarasota Art Galleries
Allyn Gallup Contemporary Art
Art Center Sarasota
Art Uptown Gallery
Clothesline Creative
Crissy Galleries
Dabbert Gallery
Elizabeth Rice, Inc.
Expressive Arts Florida
Galleria Sileccha
Hodgell Gallery
Katharine Butler Gallery
Kennedy Gallery & Studios
Joan Hodgell Gallery
Madeby Gallery
Palm Avenue Fine Art
Paradise Gallery
Selby Gallery
State of the Arts Gallery



St. Augustine Art Galleries
Absolute Americana Art Gallery
Butterfield Garage Art Gallery
Carrera Gallery
Cutter & Cutter Fine Art Galleries
High Tide Gallery
James Coleman Signature Gallery
Rembrandtz
St. Augustine Art Association
Sydney McKenna Gallery
Tripp Harrison Studio and Gallery



St. Petersburg Art Galleries
ARTicles Gallery & Custon Framing
Donna Gordon Gallery & Studio
Florida Craftsmen
Mindy Solomon Gallery
Mirage Crystal Gallery
Morean Arts Center
Nancy Markoe Gallery
Nuance Galleries
Red Cloud American Indian Art
Shapiro's Gallery of Contemporary American Crafts
St. Petersburg Clay Company
Trinity Gallery Fine Art & Antiques



Tallahassee Art Galleries
621 Gallery
Railroad Square Art ParK
Signature Art Gallery



Tampa Art Galleries
Baisden Gallery
Brad Cooper Gallery
Clayton Galleries
The Jacey Gallery
Michael Murphy Gallery
Vista Galleries



Venice Art Galleries
Collectors Gallery and Framery
Native American Fine Art
Venice Gallery



Winter Park Art Galleries
Albin Polasek Museum & Sculpture Gardens
Cornell Fine Arts Museum
Fredlund Gallery
McRae Art Studios
Millennium Art Collection
Morse Museum of American Art
Timothy's Gallery



Other Florida Art Galleries
Aberrant Art Gallery (Daytona Beach)
Addison Gallery (Delray Beach)
Arts on Douglas (New Smyrna Beach)
Boltons Art (Palm Bay)
Fusion Art Glass (Seaside)
Gallery One Artists (Kissimmee)
Justin Gaffrey Studio & Gallery (Santa Rosa Beach)
The Laughing Dog Gallery (Vero Beach)
Patou Fine Art (Dania Beach)
The Plainsmen Gallery (Clearwater)
Syd Entel Galleries (Safety Harbor)
Tim Kiusalaas Gallery (Hollywood)
Village of the Arts (Bradenton)

---
Artist Websites
Leonid Afremov - Paintings
Artist's Square - Various Artists
Attila JK - Paintings & Sculpture




Diana Benedetti - Paintings
My pieces are full of vibrant colors with textures that enrich the content of each piece. I use symbols that express reality and fantasy which come together to tell a story of human nature, of our perfection and imperfections. My work is the manifestation of a spirituality that man captures to be able to live life with fullness. email: diana@dianabenedetti.com website: www.dianabenedetti.com


Hedy Berman - Paintings






Margo Buccini - Paintings
Margo is a well established career fine art painter. Holding an undergraduate degree with honors from St. Johns Univeristy, she went on to attain an MA degree in Fine Art Painting from C.W. Post University on Long Island, also with honors. It may seem simple, but you have to begine with a solid ability to draw. Then, choose just the right color combinations Then, don't just slap on one layer. Done in four or five hours? Think again. Margo believes that quality must go in before the name Buccini goes on. And then, her prices will bring a smile to your face and fine art to your home. Call about her exciting new series, ON MYSTIC LEVELS. For more information call (904) 273-1245






Stephen D. Cooke - Photography
A professional photographer working between locations in the Lake District of England and Southwest Florida. His distinctive work has become highly collectable in recent years and he was recently commissioned by Moet Hennessy to produce a series of images for the prestigious Hennessy Room. His work is produced to the highest professional standards in limited quantities and every image is as recorded by the camera, with absolutely no post capture manipulation. Fort Myers, Florida, email: stephendcooke@hotmail.com


Georgi Dimov - Paintings
Hans Feyerabend - Mixed Media
Leslie Fry - Sculpture and Works on Paper






Stephen R. Hand - Paintings
Most of my work is in large format and painting on that scale gives me freedom of melting and moving the colors together. I create with the form of layering multiple colors in order to give true impressionistic works to warm my collector's souls. I want future collectors to experience how colors live together and flow into creative harmony. Color is a blessing. It's powerful, it flows, it melts, and it's what makes the essences of beauty and creation. I love to swim in color and I only use colors that love each other, so it brings out moods of bliss and happiness. http://stephenrhand.com/ Email: stephenrhandstudios@yahoo.com, telephone: (727) 457-2064






Patricia Hunter / Ink Graphics Online
An adventurous painter, who is certainly not afraid of color. Her painted lines virtually dance across the canvas and engage the viewer in a visual treat. Born and raised in Lima, Peru, Hunters childhood is strongly reflected in her paintings. When asked to define art, Hunter looks inward. It connects our conscious with our subconscious, she says. It allows us to explore our inner self and fill that urge to understand our ever changing body, mind and universe. It is the most important part of every one of us. 2700 Nebraska Avenue 4-105, Palm Harbor, FL 34684


JENMEDIA - Graphic Artist and Illustrator
Angelika Kade - Sculpture and Paintings
Ralph Mantia SR - Paintings
Sydney McKenna - Paintings






Janet Mishner
Paintings articulate experiences of psychoanalytic concepts as they relate to the process of creating art. Working with canvas or paper, I impulsively approach choice of materials and mark. My thoughts are replicated at a subconscious level, eliminating rationalizations for making aesthetic decisions. Janet Mishner's paintings have been exhibited in solo and group exhibitions in galleries and cultural centers. email: janetmishner@gmail.com.


Virginia Metayer - Paintings and Prints
Mariusz Navratil - Paintings






Michelle Oravitz - Paintings
I yearn to access a space where the unseen can be shown. If it has a voice, I want to hear it. If it has a face, I want to paint it. I feel that art is my therapy. It shows me a visual reflection of what happens inside my mind. I am able to sort out my thoughts and feelings through symbols and colors. My goal is for these symbols and colors to somehow touch and inspire the lives of people who are drawn to my paintings. I believe that art, like music has the ability to heal through vibration of colors rather than sounds. I hope to bring healing into this world in any way that I can. email: mystical-artist@hotmail.com


Sheree Rensel - Painting / Mixed Media
Jennifer Scott -Paintings and Prints
Alette Simmons-Jimenez - Mixed Media
E. Skallberg - Paintings
Brian Sommers - Paintings
Dan Strothers - Mixed Midea
Katerina Wagner - Paintings

---
Art Consultants, Art Advisors, Art Brokers and Private Dealers

Art Spotter Co. (Fort Meyers)


We want contemporary art to be embraced by a wider audience. We provide personalized art consulting services to new art lovers and avid collectors. We'll find art that you love to own. Location: 12901 McGregor Blvd., Suite 20 #170, Fort Myers, FL 33919, telephone: (239) 288-5600, Email: service@artspotter.net
http://artspotter.net/






Discover Original Art
Is dedicated to being the link , via the internet, between artists and art collectors. The goal is to broaden the opportunity for artists to sell original art and for potential collectors, seeking exceptional art, to add original works of art to their personal galleries. The site is easy to maneuver and the collector can view paintings and photographs and can easily order a beautiful piece of art. The art works may be rendered in many different media, dimensions and price ranges. No longer does the collector have to go to many galleries but can select art from the comfort of home or office. The artist can show art in an online gallery without the hassles of transporting artwork to one site. And there is the convenience of being on the worldwide web!I


C. Emerson Fine Arts (St. Petersburg, FL)


Jimmy D Robinson, Inc. Art Broker
Jimmy D. Robinson Fine Art Appraiser Member IFAA
Specializes in brokering large collections of art as well as multi-million dollar paintings and single works of Art to a private clientele, 4 and 5-star hotels and corporations worldwide, including Contemporary, Korean, Japanese, American and European paintings. One of the biggest sellers of Kim Tschang-Yeul, Yayoi Kusama, Adolph Gottlieb, Helen Frankenthaler works of art along with Rauschenberg, Jenkins, Stella, Archer, Warhol, Janklow, Appel, Warhol and so many other great contemporary artists from around the world. Miami, Ft Lauderdale, Palm Beach, Orlando, telephone: (561) 602-1400
jimmydrobinson@comcast.net
www.jimmydrobinson.net


ModernMastersPhotography.com

---
Art Services: Appraisers, Framing and Other Services

Aimone Art Services
Offers a range of services including workshops by renowned teacher/author Steven Aimone, artist profiles by writer/artist Katherine Duncan Aimone, curatorial services, and art coaching. Workshops focus on design and the art-making process. Workshop locations include Aimone Art Studios located on Monhegan Island, ME and in Asheville, NC and the Atlantic Center for the Arts in FL.






BRBarbara.com (Online Gallery)
Is an affordable art gallery highlighting the various genre photography and digital art of BRBarbara. BRBarbara captures florals, seascapes, architecture, animals, reflections, human interest and sunsets. Highlighted is her American Flag series and Mixed Media. Located in Jupiter, FL. Email: BR@BRBarbara.com, Website: http://BRBarbara.com/


Tara Ana Finley, ISA, AM
Anubis Appraisal & Estate Services, Inc.
Appraisals of Antiques, Paintings, Prints, Decorations, Silver, Jewelry, Latin American Art, Collectibles, Tribal Art, and Antiquities for Insurance, Donation, Divorce and Estate and Probate Purposes. Auctions and Estate Sales of Antiques and Personal Tangibles. Art Brokerage of specific art works. Art Consultant. Credentials: 30+ years experience with Sotheby's, Christie's and Phillips, Accredited member ISA, USPAP 2006 Certified. Past Antiques Roadshow Appraiser. 3500 Ponce de Leon Blvd. Suite 2, Coral Gables, FL 33134, telephone: (305) 446-1820.
tarafinley@anubisappraisal.com


National Exhibitions & Archives (Boca Raton)


Timothy Gordon Appraisals & Brokerage - Gappraisals.com
Timothy Gordon AOA, ISA-CM
Fine Art, Rare Items and Collections
Florida, telephone: (406) 728-1812
timbgordon@mac.com
http://gappraisals.com
Expert appraisal of Fine Art for individuals / Museum Collections/Estates. We often set record brokering prices. Also, antiques, rare historic items. Nationally respected-25 years experience-USPAP compliant! We have appraised millions of objects. Licensed, Insured. As seen on television!


Artist's Square
E. Linda Poras, Fine Arts Appraiser
RoGallery (Auctions)
United Appraisal Group, Inc.

---
Boca Raton | Coral Gables | Key West | Melbourne | Miami | Naples | Palm Beach
Sarasota | St. Augustine | St. Petersburg | Tampa | Winter Park | Other Galleries in Florida


Florida Art Museums and Non-Profit Art Organizations

Art Galleries around the United States

---

Art Bookstore
Our bookstore features a good selection of art books, magazines and DVD's.
Please support us by making Amazon.com purchases through our Art Bookstore.
















Amazon's Book of the Month Site for reading ideas and gift suggestions.

If you find Art-Collecting.com to be a useful online art resource, tell your art friends about us and mention it to galleries when visiting them. Also, if you have a Facebook page or Twitter account please mention Art-Collecting.com when you find something useful or interesting.

Thanks for visiting art-collecting.com.

---

Home | Gallery Guides | Museums & Art Centers | Art Auctions | Art Fairs | Art News
Collecting Information | Types of Collecting | Bookstore | How to be Listed

---

Terms of Use | Privacy Policy | Contact | Mailing List
Copyright 2014 by Art-Collecting. All Right Reserved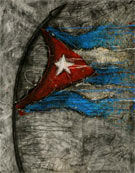 Michel Mirabal
Available from
Nina Torres Fine Art
Miami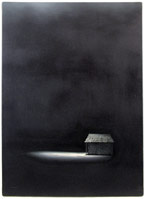 Jorge Lopez Pardo
Exhibition
September 5 - Nov 1, 2014
Pan American Art Projects
Miami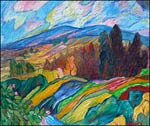 Manor Shadian
Available from
Galerie du Soleil
Naples


Art Basel Miami Beach
December 4 - 7, 2014
Miami Beach, FL


Concept-Fair
Inaugural Edition
December 2 - 7, 2014
Miami, FL


SELECT Fair Miami
December 2 - 7, 2014
Miami Beach, FL


Miami River Art Fair
December 5 - 7, 2014
Miami, FL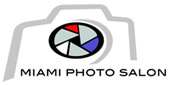 Miami Photo Salon Festival
December 2 - 5, 2014
Miami, FL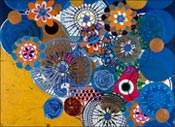 Beatriz Milhazes
Exhibition
September 19 - Jan 11, 2015
Perez Art Museum Miami
Miami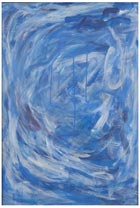 Mubin Orhon (1924-1981)
Paintings, Sculpture and Design
October 27, 2014
Fine Art Auctions Miami
Miami, FL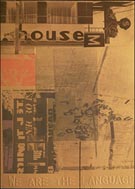 Robert Rauschenberg
Available from
Gallery Biba
Palm Beach

Jim Dine
Available from
VERTU FINE ART
Boca Raton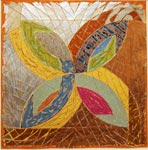 Frank Stella
Available from
Leslie Sacks Fine Art
Los Angeles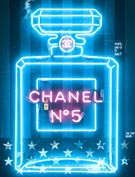 Robert Mars
Exhibition
September 4 - Oct 31, 2014
JoAnne Artman Gallery
Laguna Beach, CA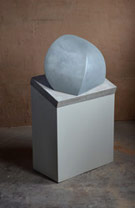 Tom Waldron
Exhibition
September 13 - Oct 25, 2014
Leslie Sacks Contemporary
Santa Monica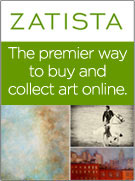 Access to over 4000 original artworks.
Browse Zatista collections

___________________________


Please follow us and share this guide with your art loving friends. Good comments and links on Social Media sites also help us.





To receive our Free monthly newsletter and an occasional email update, register below.


___________________________