MIAMI ART GALLERIES
Guide to art galleries located in in Miami, Florida. These art galleries feature contemporary art as well as traditional fine art, glass art, paintings, sculpture, fine art photography, prints and other types of visual art. Several of the Miami galleries specialize in Latin American art. If you're at all interested in collecting art or just viewing art in Miami, Florida, these are the art galleries that you should visit.


Second Saturday art walk in the Wynwood Art District is fun, but for serious gallery viewing try the Thursday before, when many galleries are open late. We suggest that you support local art galleries, artists, non-profit art organizations and art museums whenever possible. Please tell your art friends about Art-Collecting.com and come back soon.


Miami and Miami Beach Art Fair Guide

Information about Miami Art Week 2016, including art fairs in both Miami and Miami Beach the first week of December. Our free online guide is now available. It's filled with useful information, art fair descriptions, locations, hours, special events, admission prices and much more. The next Miami Art Week will be November 28 - December 4, 2016. Save valuable planning and research time with our Day-by-Day Event Guide which you will find very useful.


We suggest that you support local art galleries, artists, non-profit art organizations and art museums whenever possible. Please tell your art friends about Art-Collecting.com and come back soon.


Miami Galleries
Brickell / Downtown | Design District | Little Havana | Little Haiti / Little River | Wynwood | Other Miami Art Galleries

Miami Area Galleries
Bal Harbour | Coconut Grove | Coral Gables | Miami Beach

---
Miami Gallery Guide
Brickell / Downtown Art Galleries
Alfa Gallery
Avant Gallery
Nina Torres Fine Art



Design District Art Galleries
Bossa Gallery
Galleria Ca'D'Oro
MaMan Fine Art
Markowicz Fine Art
Opera Gallery
Primary Projects
Swampspace

Design District Public Art
de la Cruz Collection Contemporary Art Space
Institute of Contemporary Art (ICA)
Locust Projects



Little Havana Art Galleries
Agustin Gainza Arts
Mildrey Guillot Art Gallery
Molina Fine Art Gallery
Latin Art Core
Unzueta Gallery
Viernes Culturales (Cultural Fridays)



Little Haiti / Little River Art Galleries
&gallery
Bill Brady Gallery
Emerson Dorsch
Fountainhead Studios
FU Gallery (Galeria de Barrio)
Gallery Diet
Gecko Art Galleries
Laundromat Art Space
Little Haiti Cultural Center
Michael Jon and Alan
Mindy Solomon Gallery






Pan American Art Projects
Pan American Art Projects specializes in art of the Americas with the mission to build a bridge between North and South American cultures by presenting and exhibiting artists from both regions concurrently. We deal with emerging to established artists, as well as secondary market paintings, sculpture, and works on paper. New Location: 6300 NW 2nd Avenue Miami, FL 33150 , telephone: 305-573-2400, Website: http://www.panamericanart.com


Rimonim Art Gallery
Rojas + Rubensteen Projects
Spinello Projects
Yeelen Art Gallery
Yo Space



Wynwood Art Galleries
Art|Bastion
Alberto Linero Gallery
Alejandra von Hartz Gallery
Art Fusion Gallery
Art Nouveau Gallery
Ascaso Gallery
Sponder Gallery
Curator's Voice Art Project
Diana Lowenstein Gallery
Dina Mitrani Gallery
Dot Fiftyone Gallery
Durban Segnini Gallery
Espace Expression
Etra Fine Art
Fredric Snitzer Gallery
Galerie Helene Lamarque
Gary Nader Fine Art
Harold Golen Gallery
Irazoqui Art Gallery
Jakmel Art Gallery
Juan Ruiz Galeria
Ka.Be. Contemporary
Kelley Roy Gallery
LMNT
Macaya Gallery
Merzbau Gallery
MIArt Space
Nina Johnson
N'Namdi Contemporary
Now Contemporary Art
O. Ascanio Gallery
Ricart Gallery
Robert Fontaine Gallery
Sammer Gallery
TRESART
Unix Fine Art
Waltman Ortega Fine Art
White Porch Gallery
WYN 317 Gallery
Wynwood Art Group

Bakehouse Art Complex
The Margulies Collection at the Warehouse
Rubell Family Collection
World Class Boxing - Scholl Collection



Other Miami Art Galleries
AC Fine Art



Bal Harbour Art Galleries
Rosenbaum Contemporary



Coconut Grove Art Galleries





Dharma Studio Contemporary Art
Dharma Studio has a seven year reputation as an exceptional Contemporary Art gallery offering works from Internationally Acclaimed Artists as well as emerging Artists. The gallery features bronze sculpture, original paintings, photography, and limited edition giclees. We have revolving Solo and Group Artist exhibits and receptions. We also offer complete services to designers, private collectors and corporations. 3170 Commodore Plaza, Coconut Grove, FL 33133, telephone: (305) 461-1777

Cristina Chacon Gallery
Galerie Helene Lamarque
GroveHouse Artist
Midori Gallery



Coral Gables Art Galleries
The Americas Collection
Cernuda Arte
Durban Segnini Gallery
Jorge M. Sori Fine Art
Virginia Miller Galleries

Canale Diaz Art Center
Fairchild Tropical Botanic Garden



Miami Beach Art Galleries
Avant Gallery
The David Castillo Gallery
D & G Art Design Gallery
Fischbach Gallery


Miami and Miami Beach Art Fair Guide

Information about Miami Art Week 2016, including art fairs in both Miami and Miami Beach the first week of December. Our free online guide is now available. It's filled with useful information, art fair descriptions, locations, hours, special events, admission prices and much more. The next Miami Art Week will be November 28 - December 4, 2016. Save valuable planning and research time with our Day-by-Day Event Guide which you will find very useful.

---

Artist Websites






Marcio Decker
Abstract art composed of layered elements with kinetic properties generated with glass lenses. Studios in Miami, New York and California. For more information visit the website: www.deckerfinearts.com or email: Marcio@deckerfinearts.com






Diana Benedetti - Paintings
Margo is a well established career fine art painter. Holding an undergraduate degree with honors from St. Johns Univeristy, she went on to attain an MA degree in Fine Art Painting from C.W. Post University on Long Island, also with honors. It may seem simple, but you have to begine with a solid ability to draw. Then, choose just the right color combinations Then, don't just slap on one layer. Done in four or five hours? Think again. Margo believes that quality must go in before the name Buccini goes on. And then, her prices will bring a smile to your face and fine art to your home. Call about her exciting new series, ON MYSTIC LEVELS. For more information call (904) 273-1245


Bonita Photos
Orlando Guerra - Paintings
Marta Ismail
Robin Noel Hiers - Paintings
Alette Simmons-Jimenez - Mixed Media
Maria Sonia Martin - Paintings



Art Consultants, Art Advisors, Art Brokers and Private Dealers
Adamar Fine Arts
Alfa Gallery - Art Advisory
The Americas Collection (Coral Gables)
Arevalo Gallery
Carol Jazzar Contemporary Art
Collection Privee Gallery
Evelyn Aimis Fine Art
InterFlight Studio Gallery
KIWI Arts Group
The MAX Collector (Peter Max Artwork)



Art Services: Appraisers, Framing and Other Services

CHAT Miami Art Basel Park & Ride Experience (Dec. 1-4, 2016)


The Cultural Heritage Alliance for Tourism aka CHAT Miami offers transportation shuttles to the 'Art Basel Miami Beach' and 'Art of Black' shows. Park for free at the Golden Glades Tri-Rail Station, 16000 State Rd. 9, Miami, FL 33136. Hop aboard and leave the driving to us! No driving or parking hassles! The also offer some interesting tours. (866) 859-3930 http://www.chatmiami.tours/book-tours.html


MGF Appraisals, LLC
Monica Fidel, ISA CAPP
Certified Member of the International Society of Appraisers
Insurance coverage, Insurance claims, Estate and Probate, Divorces, Charitable donations, Bankruptcy.
Furniture, fine art, antiques, collectibles, glass, silver, porcelain, residential contents.
1018 SW 43rd Avenue, Miami, FL 33134, telephone: (305) 776-6481
monica@mgfappraisals.com
http://mgfappraisals.com/


Tara Ana Finley, ISA, AM
Anubis Appraisal & Estate Services, Inc.
Appraisals of Antiques, Paintings, Prints, Decorations, Silver, Jewelry, Latin American Art, Collectibles, Tribal Art, and Antiquities for Insurance, Donation, Divorce and Estate and Probate Purposes. Auctions and Estate Sales of Antiques and Personal Tangibles. Art Brokerage of specific art works. Art Consultant. Credentials: 30+ years experience with Sotheby's, Christie's and Phillips, Accredited member ISA, USPAP 2006 Certified. Past Antiques Roadshow Appraiser. 3500 Ponce de Leon Blvd. Suite 2, Coral Gables, FL 33134, telephone: (305) 446-1820
tarafinley@anubisappraisal.com


Timothy Gordon Appraisals & Brokerage - Gappraisals.com
Timothy Gordon AOA, ISA-CM
Fine Art, Rare Items and Collections
Expert appraisal of Fine Art for individuals / Museum Collections/Estates. We often set record brokering prices. Also, antiques, rare historic items. Nationally respected-25 years experience-USPAP compliant! We have appraised millions of objects. Licensed, Insured. As seen on television! Available in Florida, telephone:(406) 728-1812
timbgordon@mac.com
http://gappraisals.com


E. Linda Poras, Fine Arts Appraiser
FAAM - Fine Art Auctions Miami
Penelope Dixon & Associates
United Appraisal Group, Inc.






Zatista
Is the leading destination to buy original art online, giving you unrivalled access to exclusive collections from all over the world. With over 4000 highly curated works from the most talented emerging and established artists, Zatista provides access to the types of works previously only available to seasoned collectors. Buying online with Zatista is easy with their complimentary art consultation, certificates of authenticity and a buyer guarantee that allows you to try art in your home with free returns (as well as free shipping within the US for all purchases). Their platform makes it fun to discover art you love, with an experience so unique it's like you are right there in front of it. Browse the collections



Non-Profit Art Organizations and Alternative Exhibition Spaces
Bakehouse Art Complex
ArtCenter / South Florida
Art Center Miami
Cannonball
Center for Visual Communication
Cuban American Phototheque Foundation
Dimensions Variable
Diaspora Vibe Gallery
Edge Zones Art Space
Locust Projects
National YoungArts Foundation
Viernes Culturales (Cultural Fridays)



Miami Art Museums and Art Collections
Bass Museum of Art
Cisneros Fontanals Art Foundation
de la Cruz Collection Contemporary Art Space
Frost Art Museum
Haitian Heritage Museum
Institute of Contemporary Art (ICA)
Little Haiti Cultural Center
Lowe Art Museum
The Margulies Collection at the Warehouse
Museum of Contemporary Art
Pérez Art Museum Miami
Rubell Family Collection
Vizcaya Museum & Gardens
Wolfsonian Florida International University
World Class Boxing - Scholl Collection



Florida Gallery Guide

Florida Art Museums and Art Centers

Art Galleries around the United States

---

Art Bookstore
And one-stop shop for all of your Internet shopping through Amazon!

Scroll through the divine finds in our art bookstore, treating yourself to a visual feast of richly illustrated coffee-table and other books, magazines, and DVD's about the world of art.

Art-Collecting.com can also serve as your shopping portal to Amazon.com for all your other Internet shopping - whether for laptops or luggage, heels, hardware, or haberdashery. Just click here: Path to Amazon.



Amazon's Book of the Month Site for reading ideas and gift suggestions.

Thanks for visiting Art-Collecting.com.

Here at Art-Collecting.com, we love art as much as you do. please mention us to your friends, to galleries you visit, and feel free to share the site via Twitter, Facebook, Pinterest, Instagram, or other online venues!

---

Home | Gallery Guides | Museums & Art Centers | Art Auctions | Art Fairs | Art News
Collecting Information | Types of Collecting | Bookstore | How to be Listed

---

Terms of Use | Privacy Policy | Contact | Mailing List
Copyright 2016 by Art-Collecting.com All Rights Reserved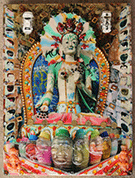 Einar and Jamex de la Torre
November 28 - Jan 14, 2017
Artist Reception: Nov 28, 7-9pm
Mindy Solomon Gallery
Miami
Exhibiting Gallery at
Art Miami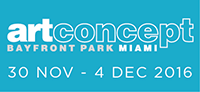 Art Concept
November 30 - December 4, 2016
Miami, FL


Spectrum Miami
November 30 - December 4, 2016
Miami, FL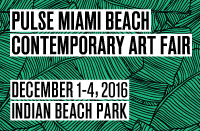 Pulse Miami Beach
December 1 - 4, 2016
Miami Beach, FL


Red Dot Miami
November 30 - December 4, 2016
Miami, FL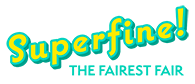 Superfine! The Fairest Fair
December 1 - 4, 2016
Miami, FL


Miami River Art Fair
December 1 - 4, 2016
Miami, FL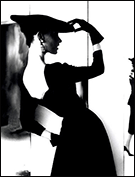 Lillian Bassman
Exhibition
October 22 - Dec 30, 2016
Art Week Reception
Monday, Nov 28, 7-9pm
Dina Mitrani Gallery
Miami

Ricardo Garcia
Available from
Nina Torres Fine Art
Miami, FL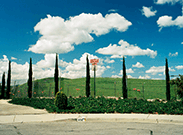 Damon Casarez
In Group Exhibition
November 28 - Jan 29, 2017
Artist Reception: Nov 28, 7-9pm
Rojas + Rubensteen Projects
Miami


Linda Touby
Available from
Virginia Miller Galleries
Coral Gables, FL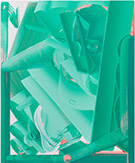 Andrew Holmquist
Available from
Carrie Secrist Gallery
Chicago
Exhibiting Gallery at
Untitled, Miami Beach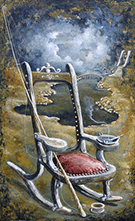 Enrique Agramonte
Cuban Artworks
Available from
Cernuda Arte
Coral Gables, FL


Naama Tsabar
Exhibition
November 23 - Jan 14, 2017
Spinello Projects
Miami, FL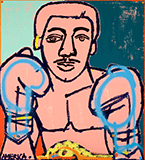 America Martin
Exhibition
November 17 - Dec 31, 2016
JoAnne Artman Gallery
New York, NY

Donald Sultan
The Disaster Paintings
September 29 - Dec 23, 2016
Lowe Art Museum
Coral Gables, FL


Art Vancouver
May 25 - 28, 2017
Vancouver, BC

Tatiana Iliina
Painting, Acrylic on Canvas
Zatista.com

Nicholas Bell
Photograph
Zatista.com

Nestor Toro
Painting, Acrylic on Canvas
Zatista.com


Diane Arbus
From Her Last Series
Available from
Art-Collecting.com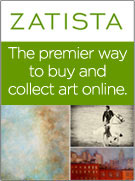 Access to over
4000 original artworks.
Browse Zatista collections

___________________________


Please follow us and share this guide with your art loving friends. Good comments and links on Social Media sites also help us.





To receive our Free monthly newsletter and an occasional email update, register below.


___________________________