MIAMI ART GALLERIES
Guide to art galleries located in in Miami, Florida. These art galleries feature contemporary art as well as traditional fine art, glass art, paintings, sculpture, fine art photography, prints and other types of visual art. Several of the Miami galleries specialize in Latin American art. If you're at all interested in collecting art or just viewing art in Miami, Florida, these are the art galleries that you should visit.


Second Saturday art walk in the Wynwood Art District is fun, but for serious gallery viewing try the Thursday before, when many galleries are open late. We suggest that you support local art galleries, artists, non-profit art organizations and art museums whenever possible. Please tell your art friends about Art-Collecting.com and come back soon.


MIAMI AND MIAMI BEACH ART FAIR GUIDE
Up year-a-round and available online. Miami Art Week is the first week of December each year. It's an incredible week for viewing contemporary art and much more in sunny Florida.


We're always working to improve our online gallery guides. If you know of art museums or non-profit art organizations, art events, or galleries that should be included, let us know. Also, we suggest that you support local art galleries, artists, non-profit organizations and art museums. Please, tell your art friends about Art-Collecting.com. Come back soon.


Miami Galleries
Brickell / Downtown | Design District | Little Havana | Little Haiti / Little River | Wynwood | Other Miami Art Galleries

Miami Area Galleries
Bal Harbour | Coconut Grove | Coral Gables | Miami Beach

---
Miami Gallery Guide

Brickell / Downtown Art Galleries





Alfa Gallery
Is an artist-run contemporary art gallery. Since its establishment more than a decade ago, the gallery has identified and cultivated the careers of an international roster of visionary and emerging artists. Our mission is to support artists by providing a platform to showcase their work and dedicate to creativity and experimentation, as well as collaborate with venues on the national and international levels, presenting museum-quality solo and group exhibitions. Location: 1627 Brickell Ave Suite 1607, Miami FL 33129, Telephone: 305-804-8685, website: http://www.alfa-gallery.com/


Alfa Gallery
Avant Gallery
Nina Torres Fine Art



Design District Art Galleries
Art Angeles
Bossa Gallery
MaMan Fine Art
Markowicz Fine Art
Opera Gallery
Primary Projects

Other Art in Design District
Design District Public Art
de la Cruz Collection Contemporary Art Space
Institute of Contemporary Art Miami (ICA)
Juan Carlos Maldonado Art Collection (JCMAC)
Locust Projects



Little Havana Art Galleries
Agustin Gainza Art & Tavern
La Galeria Cuban Fine Art
Latin Art Core
Unzueta Gallery
Viernes Culturales (Cultural Fridays)



Little Haiti / Little River Art Galleries





Emerson Dorsch Gallery
Emerson Dorsch is a contemporary art gallery with two complementary roles: to represent a core group of select South Florida-based artists, to host and represent excellent emerging and mid-career visiting artists. The gallery's name reflects the partnership in art and life between the husband and wife team Brook Dorsch and Tyler Emerson-Dorsch. We believe in the joys of an artful life, of experiencing art close to the source. Through all the gallery's activities, we foster art patronage and artistic community. Location: 5900 NW 2nd Ave Miami, FL 33127, telephone: 305-576-1278 website: http://www.emersondorsch.com/






Pan American Art Projects
Pan American Art Projects specializes in art of the Americas with the mission to build a bridge between North and South American cultures by presenting and exhibiting artists from both regions concurrently. We deal with emerging to established artists, as well as secondary market paintings, sculpture, and works on paper. Location: 6300 NW 2nd Avenue Miami, FL 33150 , telephone: 305-573-2400, website: https://panamericanart.com/


&gallery
Bill Brady Gallery
Emerson Dorsch
Fountainhead Studios
FU Gallery (Galeria de Barrio)
Laundromat Art Space
Little Haiti Cultural Center
Mindy Solomon Gallery
Nina Johnson
Pan American Art Projects
Rimonim Art Gallery
Rojas + Rubensteen Projects
Spinello Projects
Yo Space



Wynwood Art Galleries
Art Fusion Gallery
Art Nouveau Gallery
Ascaso Gallery
Diana Lowenstein Gallery
Dot Fiftyone Gallery
Espace Expression
Gary Nader Art Centre
Harold Golen Gallery
Irazoqui Art Gallery
Macaya Gallery
MIArt Space
N'Namdi Contemporary
Sammer Gallery LLC


TRESART
Waltman Ortega Fine Art
White Porch Gallery
WYN 317 Gallery

Other Art in Wynwood
Bakehouse Art Complex
The Margulies Collection at the Warehouse
Rubell Family Collection



Other Miami Art Galleries
AC Fine Art
Fredric Snitzer Gallery
Durban Segnini Gallery
Merzbau Gallery



Miami Beach Art Galleries
David Castillo Gallery
Fischbach Gallery
Robert Fontaine Gallery



Bal Harbour Art Galleries
Rosenbaum Contemporary



Coconut Grove Art Galleries





Dharma Studio Contemporary Art
Dharma Studio has a seven year reputation as an exceptional Contemporary Art gallery offering works from Internationally Acclaimed Artists as well as emerging Artists. The gallery features bronze sculpture, original paintings, photography, and limited edition giclees. We have revolving Solo and Group Artist exhibits and receptions. We also offer complete services to designers, private collectors and corporations. 3170 Commodore Plaza, Coconut Grove, FL 33133, telephone: 305-461-1777, website: http://www.dharmastudio.com/

Dharma Studio Contemporary Art
GroveHouse Artist
Midori Gallery



Coral Gables Art Galleries
The Americas Collection
ArtSpace Virginia Miller Galleries
Durban Segnini Gallery
Jorge M. Sori Fine Art

Canale Diaz Art Center
Fairchild Tropical Botanic Garden

---

Artist Websites






Marcio Decker - Paintings
Abstract art composed of layered elements with kinetic properties generated with glass lenses. Studios in Miami, New York and California. For more information email the artist Marcio@deckerfinearts.com or visit his website: http://deckerfinearts.com/


Marcio Decker - Paintings
Susana Falconi - Paintings
Robin Hiers - Paintings
William Hough - Photography
Olaf Kohrsmeyr / Ingo The Flamingo - Photography
Alette Simmons-Jimenez - Mixed Media
Maria Sonia Martin - Paintings



Art Consultants, Art Advisors, Art Brokers and Private Dealers
Adamar Fine Arts
Alfa Gallery - Art Advisory
The Americas Collection (Coral Gables)
Collection Privee Gallery
Evelyn Aimis Fine Art
InterFlight Studio Gallery
KIWI Arts Group



Art Services: Appraisers, Framing and Other Services

MGF Appraisals, LLC
Monica Fidel, ISA CAPP
Certified Member of the International Society of Appraisers
Insurance coverage, Insurance claims, Estate and Probate, Divorces, Charitable donations, Bankruptcy.
Furniture, fine art, antiques, collectibles, glass, silver, porcelain, residential contents.
1018 SW 43rd Avenue, Miami, FL 33134, telephone: (305) 776-6481
monica@mgfappraisals.com
https://www.mgfappraisals.com/


Tara Ana Finley, ISA, AM
Anubis Appraisal & Estate Services, Inc.
Appraisals of Antiques, Paintings, Prints, Decorations, Silver, Jewelry, Latin American Art, Collectibles, Tribal Art, and Antiquities for Insurance, Donation, Divorce and Estate and Probate Purposes. Auctions and Estate Sales of Antiques and Personal Tangibles. Art Brokerage of specific art works. Art Consultant. Credentials: 30+ years experience with Sotheby's, Christie's and Phillips, Accredited member ISA, USPAP 2006 Certified. Past Antiques Roadshow Appraiser. 3500 Ponce de Leon Blvd. Suite 2, Coral Gables, FL 33134, telephone: (305) 446-1820
tarafinley@anubisappraisal.com


Timothy Gordon Appraisals & Brokerage - Gappraisals.com
Timothy Gordon AOA, ISA-CM
Fine Art, Rare Items and Collections
Expert appraisal of Fine Art for individuals / Museum Collections/Estates. We often set record brokering prices. Also, antiques, rare historic items. Nationally respected-25 years experience-USPAP compliant! We have appraised millions of objects. Licensed, Insured. As seen on television! Available in Florida, telephone:(406) 728-1812
timbgordon@mac.com
http://www.gappraisals.com/


Anubis Appraisal & Estate Services, Inc.
E. Linda Poras, Fine Arts Appraiser
FAAM - Fine Art Auctions Miami
Susana Falconi Art Inc. (Art Restoration)
MGF Appraisals, LLC
Penelope Dixon & Associates
Timothy Gordon Appraisals & Brokerage - Gappraisals.com
United Appraisal Group, Inc.






Zatista
Is the leading destination to buy original art online, giving you unrivalled access to exclusive collections from all over the world. With over 4000 highly curated works from the most talented emerging and established artists, Zatista provides access to the types of works previously only available to seasoned collectors. Buying online with Zatista is easy with their complimentary art consultation, certificates of authenticity and a buyer guarantee that allows you to try art in your home with free returns (as well as free shipping within the US for all purchases). Their platform makes it fun to discover art you love, with an experience so unique it's like you are right there in front of it. Browse the collections



Non-Profit Art Organizations and Alternative Exhibition Spaces
Bakehouse Art Complex
ArtCenter / South Florida
Art Center Miami
Center for Visual Communication
The Phototheque
Dimensions Variable
Diaspora Vibe Cultural Arts Incubator
Edge Zones Art Space
Locust Projects
National YoungArts Foundation
Viernes Culturales (Cultural Fridays)



Miami Art Museums and Art Collections
The Bass Museum of Art (Miami Beach)
Cisneros Fontanals Art Foundation
de la Cruz Collection
Frost Art Museum
Haitian Heritage Museum
Institute of Contemporary Art Miami (ICA)
Little Haiti Cultural Center
Lowe Art Museum (Coral Gables)
The Margulies Collection at the Warehouse
Museum of Art + Design at Miami Dade College
Museum of Contemporary Art, North Miami
Pérez Art Museum Miami
Rubell Family Collection
Vizcaya Museum & Gardens
Wolfsonian Florida International University (Miami Beach)



MIAMI ART WEEK GUIDE

FLORIDA GALLERY GUIDE

FLORIDA ART MUSEUMS AND ART CENTERS

ART GALLERY GUIDES FOR OTHER LOCATIONS
Gallery guides for every state and thirty seven major art cities.

---

About Art-Collecting.com

Art-Collecting.com is an online resource for all art enthusiasts. Art collectors, art travelers and artists will find our comprehensive online Gallery Guides and Museum Guides to be very useful. We feature guides for thirty-seven major art destinations as well as every state. Be sure to look at our Art Fairs Guide and our guides to Miami Art Week and New York Art Fairs which are up online year around.

When exploring around our site you'll find informative articles and guides for specific types of art like Latin American Art, Fine Art Photography and Native American Art. If you're looking for Art Appraisers, Art Advisors & Consultants, Art Auctions or other Art Services we're a good source.

Don't forget to visit our Artist Guides where you'll find links directly to artist websites. Our Painters and Photographers pages are very popular. The guides are very helpful when looking to discover new artists or if you prefer buying art directly from artists.

Here at Art-Collecting.com, we love art as much as you do and are always trying to improve our guides. If you have suggestions or notice listings that should be changed let us know. You can also help by mentioning us to your art friends and to galleries that you visit. Feel free to mention us and post links on your Social Media.

Thanks for stopping by Art-Collecting.com.
Visit our website often and be sure to explore around.
http://art-collecting.com


---

Home | Art Gallery Guides | Museums & Art Centers | Art Appraisals | Art Fairs
Collecting Information | Types of Collecting | Art News | Advertising | How to be Listed

---

Terms of Use | Privacy Policy | Contact | Mailing List
Copyright 2018 by Art-Collecting.com All Rights Reserved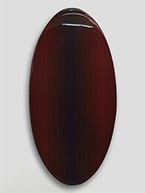 Dirk Salz
On Exhibition
Nov 2 - December 31, 2018
Diana Lowenstein Gallery
Miami (new location)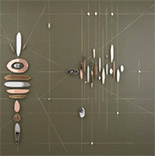 Carolina Sardi
Exhibition
Nov 11 - January 3, 2019
Pan American Art Projects
Miami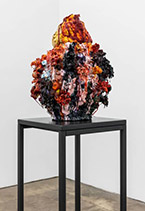 Virginia Leonard
Available from
Mindy Solomon
Miami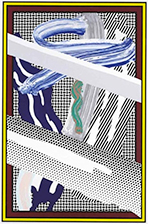 Roy Lichtenstein
Available from
Gregg Shienbaum Fine Art
Miami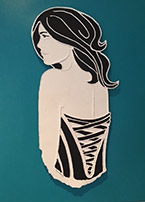 Pam Foss
Available from Gallery 206 Naples, FL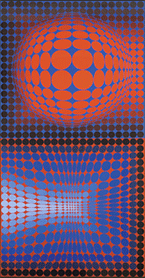 Victor Vasarely
Available from
Ascaso Gallery
Miami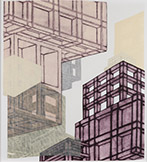 Nicola Lopez
On Exhibition
Nov 10 - December 31, 2018
Leslie Sacks Gallery
Santa Monica, CA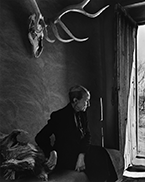 Yousuf Karsh:
American Portraits
Oct 18 - January 20, 2019
Lowe Art Museum
Coral Gables, FL


Art Palm Beach 2019
January 16 - 20, 2019
West Palm Beach, FL


The Photography Show
April 4 - 7, 2019
New York City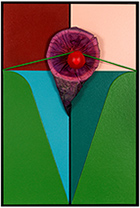 Lope Max Díaz
Design/Conceptual/Abstract
Artist Website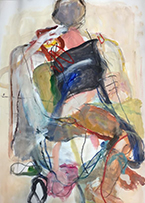 Lynne Pell
Mixed Media on Paper
Zatista.com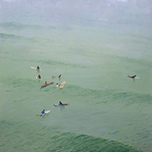 Relja Penezic
Painting, Oil on Wood Panel
Zatista.com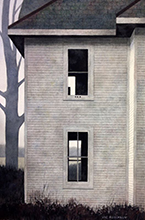 Victor Roschkov
Painting on Watercolor Paper
Zatista.com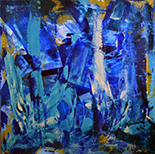 Nestor Toro
Painting, Acrylic on Canvas
Zatista.com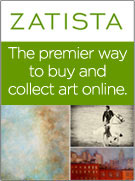 Access to over
4000 original artworks.
Browse Zatista collections

___________________________


Please follow us and share this guide with your art loving friends.





To receive our Free monthly newsletter and an occasional email update, register below.