SAN FRANCISCO ART GALLERIES
San Francisco art gallery guide and listing of fine art galleries located in San Francisco, California. The art galleries feature contemporary art and traditional fine art, glass art, paintings, sculpture, fine art photography, prints and other types of visual art. If you're at all interested in collecting art or just viewing art while visiting San Francisco, these are some of the art galleries that you should visit.


The best way to find art galleries around the United States is to use this website. Try searching for New York Galleries or Los Angeles Galleries and you'll find us listed at or near the top of the search results. The same holds true if you search for any of the major art cities to find galleries. Or, just click on the "Art Gallery Guides" link near the top of any page for a listing of states. We feature gallery guides for every state and the major art cities.


We're always working to improve our online gallery guides. If you know of art events, galleries, museums or non-profit art organizations that should be included, please let us know. Also, we suggest that you support local art galleries, artists, non-profit art organizations and art museums whenever possible. Please tell your art friends about Art-Collecting.com and come back soon.


---
San Francisco Gallery Guide
Art Galleries at 49 Geary Street





The McLoughlin Gallery
An approachable, inviting gallery with a social conscience. The main focus of the gallery is to educate and intrigue by showcasing established European contemporary artists and local emerging artists while giving back to the community. The program of the gallery consists primarily of unique figurative work, paintings and collage, incorporating found objects that evoke emotion and energy. Sculpture, stone and bronze, is another facet of the gallery. 49 Geary St. Suite 200, San Francisco, CA 94108, telephone: 415-986-4799, website: http://www.mgart.com


Corden|Potts Gallery
Elins Eagles-Smith Gallery
Fraenkel Gallery
Gregory Lind Gallery
Haines Gallery
K. Imperial Fine Art
Robert Koch Gallery
Robert Tat Gallery
Scott Nichols Gallery
Nancy Tourell Fine Art



Potrero Hill Art District
Brian Gross Fine Art
Catharine Clark Gallery
fused space
George Lawson Gallery
Hosfelt Gallery
Jack Fischer Gallery
Romer Young Gallery



Dogpatch Art District
Minnesota Street Project
Is located at 1275 Minnesota Street. It offers affordable and economically sustainable spaces for art galleries, artists and related nonprofits. Here's some of what you'll find.

Altman Siegel Gallery
Anglin Gilbert Gallery
Bass & Reiner
California College of the Arts
Casemore Kirkeby
Eleanor Harwood Gallery
Et al
Ever Gold [Projects]
Jack Fischer Gallery
Nancy Toomey Fine Art
Rena Bransten Gallery
Themes + Projects



Other San Francisco Art Galleries





Alan Wofsy Fine Arts LLC
We are a scholarly gallery for the connoisseur of art (mainly graphics),artist books, art reference books, rare books and interesting ephemera (autograph letters, photos, menus, historical documents, posters, maps). We publish and distribute the standard oeuvre catalogues on many old master and modern artists, which are cited in Sotheby's and Christie's sales, notably the 28 volume Picasso Project (http://www.picassoproject.com). Visit our website where you can search our inventory of 50,000 art and antiquarian works. Located in the heart of San Francisco at 1109 Geary at Van Ness. Telephone: 415-292-6500






Chandler Fine Art
Exhibits contemporary works on paper by artists based in California, New York and Japan. Traditional black and white photography, collage, unique intaglio prints and drawings are the primary media. The goal of the gallery is to introduce works on paper by artists who have been working in their discipline for many years to a wider audience primarily through one-person exhibitions in the gallery. The gallery was established in 2003 and is located next to the SFMOMA in downtown San Francisco. 170 Minna Street San Francisco, California 94105, telephone: 415-546-1113, website: http://www.chandlersf.com






Gallery 16
Contemporary art and limited edition prints. Gallery has published over two hundred editions with significant contemporary artists over the past decade. Each piece is signed and numbered by the artist. All of our editions are skillfully produced in very small numbers using archival materials. Location: 501 Third Street, San Francisco, CA 94103, telephone: 415-626-7495, website: http://www.gallery16.com






Martin Lawrence Galleries
Be sure to visit our beautiful flagship San Francisco gallery located downtown in the heart of Union Square. Our gallery features over 9,000 square feet of world-class 20th century art. My knowledgeable staff and I have extensive experience working with fine art and have helped put together numerous important collections all over the world. As art collectors ourselves, we understand the passion and enjoyment that great art brings to our lives. Whether you are adding to or beginning your collection, decorating your home or office, or simply curious to view works and learn more about the giants of art history, please join us at Martin Lawrence Galleries, San Francisco's Premier Gallery of Fine Art for over 30 years. Monday-Sunday: 10:00am - 8:00pm. Chadwick Johnson, Gallery Director. Location: 366 Geary Street, San Francisco, CA, telephone: 415-956-0345, email: geary@martinlawrence.com, website: http://www.martinlawrence.com


111 Minna Gallery
1AM Gallery
60SIX
Adler & Co.
Andrea Schwartz Gallery
Anthony Meier Fine Arts
Art Attack SF
ArtHaus
Bond Latin Gallery
Caldwell-Snyder
Chloe Gallery
Christopher Clark Fine Art
City Art
Crown Point Press Gallery
DA Arts
Dolby Chadwick Gallery
Don Soker Contemporary Art
Electric Works
Fouladi Projects
Gallery 444
Gallery Wendi Norris
Geras Tousignant Gallery
The Great Highway
Hackett | Mill
Hang Art
Hashimoto Contemporary
Jenkins Johnson Gallery
Jessica Silverman Gallery
John Berggruen Gallery
John Pence Gallery
Keane Eyes Gallery
Le Trianon Gallery
Luggage Store
Mark Wolfe Contemporary Art
Meyerovich Gallery
Mirus Gallery
Modern Eden Gallery
Modernism
Montgomery Gallery
Paul Thiebaud Gallery
Ratio 3
Rayko Photo Center and Galleries
Sarah Stocking Fine Antique Posters
Schein & Schein
Scott Richards Contemporary Art
Serge Sorokko Gallery
Spark Arts
Spoke Art
Tangent Contemporary Art
Thomas Reynolds Gallery
Varnish Fine Art
Velvet da Vinci
Vitkovsky Fine Art
White Walls

---

Artist Websites





Richio Galvez - Paints
Artist in San Francisco whose sole/soul inspiration to paint is Vincent Van Gogh! "I have only to look at Van Gogh's art, and as if a sleepwalker guided by some invisible force prodding me to paint, to paint, TO PAINT!." In the past 4 years, I have painted about 40 paintings, and I am ready to shock the world. I paint portraits, landscapes and flowers. Studio located in San Francisco, telephone: 415-349-1007, email: rnhtlr69@yahoo.com or website: http://www.richiogalvez.com.






Linda Mayne - Paintings
My approach is to create abstract art with a greater intensity, saturation and luster in colors not generally seen on canvas. Deciding whether to intercede with the movement of the colors on the canvas or let the painting evolve organically. I then employ layering methods that I have developed over the years, achieving a glass-like result with saturated color creating unique optical properties that combine both intricate detail at close range and great depth from a distance. Some canvases have as many as 30 layers, but all display rich colors and luminous hues. When my painting has come to life, I know it is complete...art with a pulse. email: mayneco@comcast.net, website: www.lindamayne.com






Heli Perrett - Sculpture
Heli's art has been influenced by the fact that she has lived and worked in many countries that have been torn apart by conflict and differences in wealth and power. Her sculptures frequently reflect the hardship, suffering, strength and courage that she has seen firsthand, particularly among women. The graceful, sensual forms are caught in a moment of emotion or movement, resulting in a strong visual impact. Website: www.heliperrett.com


Jonah Burlingame - Paintings
Carol Drobek - Photography
Kim Ford Kitz - Paintings
James C Leonard - Paintings
Derek Lynch - Painting & Photography
Gina Tecson - Paintings
Jeffrey L. Zygmunt - Sculpture

---

Art Consultants, Art Advisors and Private Dealers
Artsource Consulting
Addison Fine Arts
Danielle Wohl Art Advisory
Five Senses Art Consultancy
Kevin Barry Fine Art
Mao Loves Art - Online Gallery
Micaela Gallery
O'Connor & Associates Art Advisors Inc.
PI Modern Art Gallery
Thomas V. Meyer - Fine Art
Wirtz Art

---

Art Appraisers

Art Collection Management & Appraisals
Jeanie Craig, ASA, USPAP compliant
38 Miller Avenue, #275
Mill Valley, CA 94941
415-497-0244
jeanie@appraiserart.com
www.appraiserart.com
Accredited Senior Fine Art Appraiser, Art Collection Manager, specializing in modern and contemporary art. We organize, document and appraise private, corporate and institutional art collections, and work with artists, galleries, museums and individual collectors, as well as estate attorneys, trustees, wealth managers and art insurance specialists. Our clients are located throughout the San Francisco Bay area, from Sonoma/Napa to Silicon Valley and beyond.


Timothy Gordon Appraisals & Brokerage - Gappraisals.com
Timothy Gordon AOA, ISA-CM
Fine Art, Rare Items and Collections
406-728-1812
timbgordon@mac.com
http://gappraisals.com
Expert appraisal of Fine Art for individuals / Museum Collections/Estates. We often set record brokering prices. Also, antiques, rare historic items. Nationally respected-25 years experience-USPAP compliant! We have appraised millions of objects. Licensed, Insured. As seen on television!


Hess Art Advisory & Appraisal Group
Claudia W. Hess, AAA Certified
San Francisco Bay Area
415-580-2781
http://www.hessartadvisory.com/
A certified appraiser and has met all of the "accredited" requirements and has also passed the certification examination, submitted reports for review, documented logs for appraisal hours to show experience. She is a QUALIFIED appraiser. Is current and is qualified to do IRS appraisals.


Allrich Fine Art Services
Art Asset Management Group Inc.
LNF Fine Art Appraisal Resource, LLC
McDonough Fine Art Appraisals
Roth Fine Art Appraisals
Wardell Appraisals

---

Art Services: Framing and Other Services





Zatista
Is the leading destination to buy original art online, giving you unrivalled access to exclusive collections from all over the world. With over 4000 highly curated works from the most talented emerging and established artists, Zatista provides access to the types of works previously only available to seasoned collectors. Buying online with Zatista is easy with their complimentary art consultation, certificates of authenticity and a buyer guarantee that allows you to try art in your home with free returns (as well as free shipping within the US for all purchases). Their platform makes it fun to discover art you love, with an experience so unique it's like you are right there in front of it. Browse the collections


Alan Wofsy Fine Arts LLC (Rare Books)
Back to the Picture (Framing)
Bay Frames (Framing, Fremont)
Blue Dot Picture Framing (Framing, San Rafael)
Coaching for Artists and Arts Organizations (Career and life coach)

---

Non-Profit Art Organizations and Alternative Exhibition Spaces
Eastside Editions
Intersection for the Arts
Galeria de la Raza
Luggage Store Gallery
Meridian Gallery
Sanchez Art Center (Pacifica)
San Francisco Arts Commission Gallery
San Francisco Center for the Book
SF Camerawork
SomArts
Southern Exposure
Yerba Buena Center for the Arts



San Francisco Art Museums
Asian Art Museum
California Historical Society
Cartoon Art Museum
Contemporary Jewish Museum
de Young Museum
The Legion of Honor
Museum of African Diaspora
San Francisco Museum of Modern Art



Marin County Art Galleries

California Gallery Guide

California Art Museums and Art Centers

Art Galleries around the United States

---

Art Bookstore
And one-stop shop for all of your Internet shopping through Amazon!

Scroll through the divine finds in our art bookstore, treating yourself to a visual feast of richly illustrated coffee-table and other books, magazines, and DVD's about the world of art.

Art-Collecting.com can also serve as your shopping portal to Amazon.com for all your other Internet shopping - whether for laptops or luggage, heels, hardware, or haberdashery. Just click here: Path to Amazon.





Amazon's Book of the Month Site for reading ideas and gift suggestions.

Thanks for visiting Art-Collecting.com.

Here at Art-Collecting.com, we love art as much as you do. please mention us to your friends, to galleries you visit, and feel free to share the site via Twitter, Facebook, Pinterest, Instagram or other online venues!

---

Home | Art Gallery Guides | Museums & Art Centers | Art Appraisals | Art Fairs
Collecting Information | Types of Collecting | Art News | Advertising | How to be Listed

---

Terms of Use | Privacy Policy | Contact | Mailing List
Copyright 2017 by Art-Collecting.com All Rights Reserved

David Simpson
Fifty Years of Painting
April 6 - May 20, 2017
MODERNISM
San Francisco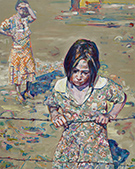 Hung Lui
Exhibition
April 29 - June 3, 2017
Rena Bransten Gallery
San Francisco


ART MARKET SAN FRANCISCO
April 27 - 30, 2017
San Francisco, CA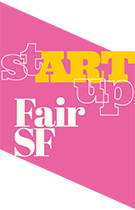 stART Up Fair SF
April 28 - 30, 2017
San Francisco, CA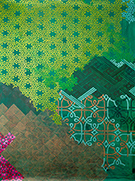 Carole Silverstein
Exhibition
March 15 - April 29, 2017
Nancy Toomey Fine Art
San Francisco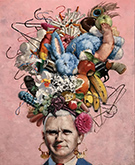 Scott Greene
On Exhibition
April 22 - May 27, 2017
Catharine Clark Gallery
San Francisco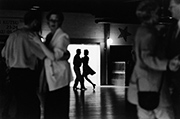 Elliott Erwitt
Exhibition
March 2 - May 27, 2017
Robert Koch Gallery
San Francisco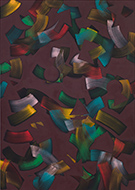 Alex Olson
Exhibition
March 9 - April 29, 2017
Altman Siegel
San Francisco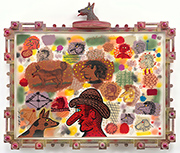 Roy De Forest
Exhibition
May 6 - July 1, 2017
Brian Gross Fine Art
San Francisco


Alex Weinstein
Exhibition
April 22 - June 10, 2017
Leslie Sacks Gallery
Santa Monica, CA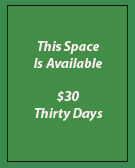 Advertising Space
Galleries, Museums, & Artists
Click for Information


Franco Defrancesca
Available from
Fouladi Projects
San Francisco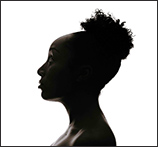 Erica Deeman:
Silhouettes
March 8 - June 11, 2017
Berkeley Art Museum
Berkeley, CA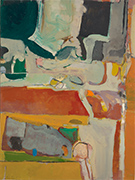 Matisse / Diebenkorn
March 11 - May 29, 2017
SFMOMA
San Francisco, CA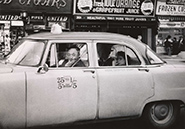 Diane Arbus
In The Beginning
January 21 - April 30, 2017
SFMOMA
San Francisco, CA


Diane Arbus
From Her Last Series
Available from
Art-Collecting.com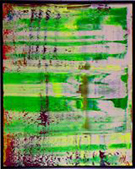 Nestor Toro
Painting, Acrylic on Canvas
Zatista.com


Silvia Trujillo
Painting, Acrylic on Canvas
Zatista.com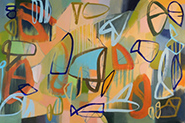 Hal Mayforth
Painting, Acrylic on Canvas
Zatista.com


Nicholas Bell
Photograph, Archival Ink Jet
Zatista.com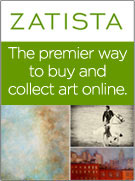 Exclusive access to over
4000 original artworks.
Browse Zatista collections

___________________________


Please follow us and share this guide with your art loving friends. Good comments and links on Social Media sites also help us.





To receive our Free monthly newsletter and an occasional email update, register below.


___________________________