DALLAS ART GALLERIES
Art gallery guide for Dallas, Texas and the Dallas Fort Worth Metroplex. Nearly seven million people live in the area and there are lots of art galleries and art museums. This guide provides a comprehensive list of art venues to visit. You'll find a wide variety of galleries featuring artworks ranging from contemporary art to traditional fine art, glass art, prints, paintings, sculpture, western and southwest art, fine art photography and other types of visual art. If you're interested in collecting art or just enjoy looking at fine art, visit these art galleries in the Dallas Fort Worth area.


Miami & Miami Beach Art Fair Guide is now online. Miami Art Week is December 4-10, 2017 and it's a great week of contemporary art, fashion, music and design. More than 1200 galleries participate in some 15-20 art fairs. Our free guide is easy to use and a great resource for advance information, and it's updated frequently.


If you travel and look at art, our online gallery guides are perfect for you. We have a guide for the major art cities and every state. Simply try an Internet search for something like "Texas art galleries" or "New York galleries" and you will easily find us near or at the top of the search results. Same holds true if you search for "Dallas galleries." We're online to help you discover the art you're looking for, and to support art communities.


We're always working to improve our online gallery guides. If you know of galleries, important art events or art businesses that should be included, please let us know. Also, we suggest that you support local art galleries, Non-Profit art organizations and art museums whenever possible. Please tell your art friends about Art-Collecting.com and mention this guide in Social Media. Come back soon.

---
Dallas Gallery Guide



Bivins Gallery
Bivins Gallery is pleased to present Richard Hickam: Expressions of Color from September 16 through October 21, 2017. A celebrated painter for over forty years, Richard Hickam's vibrant works have been exhibited in museums across the United States. Transitioning from photorealistic paintings to large-scale abstracts to figurative abstractions, Hickam's style, technique, and influences are constantly evolving. Whether it be the quirky and convention-breaking features of his human subjects, or his vivid jewel-toned abstractions, Hickam continues to explore the bold manipulation of color and brushstroke as the main subjects of his paintings. The topic of numerous publications, Hickam's rich palette and accomplishments as a master of characterization have brought him recognition as a historically significant American painter. Location: 300 Crescent Court, Suite 100, Dallas, TX 75201, telephone: 214-272-2795, website: http://www.bivinsgallery.com/






Christopher Martin Gallery
Part of the Dallas art scene for 19 years, Martin is highly recognized for his reverse glass abstract paintings. His vibrant large-scale originals currently grace the walls of his eponymous galleries in Dallas and Aspen. Inspired by the patterns and rhythms of nature, Christopher harnesses water, wind and heat to create intricate layers of iridescent paint on acrylic with spectacular effect. Location: 1533 Dragon Street, Dallas, TX 75207, telephone: 214-760-1775, website: http://www.christopherhmartin.com/






Martin Lawrence Galleries
Dallas is an incredible art city, and our fine art gallery has been connecting with visitors from Houston, Austin, San Antonio, Tulsa, Louisiana, Mexico and around the globe. The collection should not be missed with exemplary works by Picasso, Chagall and Warhol. And we are now especially strong in paintings and limited edition graphics by our published artists. Call ahead or just drop by. Carolyn Tanner, Gallery Director. Galleria Dallas, 13350 Dallas Parkway, Dallas, TX, email: dallas@martinlawrence.com, telephone: 972-546-2988, website: http://martinlawrence.com/






Roughton Galleries, Inc.
Roughton Galleries, which has been in business for over 44 years, is dedicated to dealing in the finest 19th & early 20th century American and European paintings. As a member of the International Art Appraisers (IFAA), the gallery offers certified art appraisals. 3702 Fairmount Street | Dallas, TX 75219 | Phone: 214-871-1096 | Fax: 866-273-3797 Toll Free/Voice/Fax: 866-273-3797, Gallery Hours: Monday through Friday from 11am- 5:00pm or by Appointment, website: http://www.roughtongalleries.com/






WALL
Falling in love with an art piece is a visual experience; a symbiotic relationship between artist and collector is born in this rich moment. WALL is an exceptional art space in the Dallas Design District sharing visual experiences, reflective artists, and cerebral rhetoric. In this gallery, art becomes tangible, less intimidating; bringing collectors, thinkers, and creators together. A space where everyone feels at home to appreciate and identify with what moves them. WALL brings artists and art lovers into one presence and expands a dynamic reserved for massive spaces. Location: 1529 Dragon Street Dallas TX 75207, telephone: 214-749-0015, website: http://wallondragon.com/


500X Gallery
Afterimage Gallery
Alan Barnes Fine Art, Inc.
American Fine Art
ART is ART consignment gallery
Barry Whistler Gallery
Beaux Arts
Bivins Gallery
Carlyn Galerie
Christopher Martin Gallery
Circuit 12 Contemporary
Conduit Gallery
Craighead Green Gallery
Cris Worley Fine Arts
David Dike Fine Art
Empty Walls Gallery
Galleri Urbane Marfa + Dallas
Holly Johnson Gallery
Jacques Lamy Art Gallery
Joel Cooner Gallery
Kettle Art
Kirk Hopper Fine Art
Kittrell Riffkind Artglass (new location)
Laura Rathe Fine Art
Liliana Bloch Gallery
LuminArte Gallery
Mary Tomas Gallery
Martin Lawrence Galleries
PDNB Gallery
Ro2 Art
Roughton Galleries, Inc.
Russell Tether Fine Arts Associates
Samuel Lynne Galleries
Southwest Gallery
Sun to Moon Gallery
Talley Dunn Gallery
The Public Trust
Valley House Gallery & Sculpture Garden
WALL

---

Dallas / Fort Worth Metroplex


Arlington Art Galleries
The Upstairs Gallery


Fort Worth Art Galleries
Artspace III
Carol Henderson Gallery
Galerie Kornye West
Gallery 414
Weiler House Fine Art Gallery
William Campbell Contemporary Art


Irving Art Galleries
Irving Arts Center


Grapevine Art Galleries
Are you a visual art connoisseur or just enjoy viewing Fine Art? The art and culture scene in Grapevine is thriving and offers tons to discover. Historic Downtown Grapevine is home to 11 art galleries, many within walking distance of one another. Enjoy a live glass blowing demonstration or watch a blacksmith shaping metal on his anvil. There are studios where you can paint your own painting or others where you can design your own pottery.

What goes better with Fine Art than a glass of wine? Whether you want to learn more about the Lone Star State wine business. Tour one or all of the city's 10 wineries. Grapevine is home to the premier Urban Wine Trail in Texas, Texas Wine and Grape Growers Association, and GrapeFest®, the largest wine festival in the Southwest, held annually in September.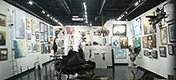 Giddens Gallery of Fine Art
Located centrally between Dallas & Ft Worth and only 10 minutes from DFW International Airport, Giddens Gallery of Fine Art is the Premier Art Gallery in Grapevine. Artwork is All Original by Prominent Local Artists varying from non-objective abstract to photo realism. The gallery also features three dimensional pieces in glass, metal, minerals, clay, found objects, stoneware and wood. If you live in or visit Dallas/Ft Worth you must visit Giddens Gallery of Fine Art. Location: 624 S. Main St, Grapevine, TX 76051, telephone: 817-488-8600, website: http://giddensgallery.com/


A Touch Of Paris
Giddens Gallery of Fine Art
Great American West Gallery
Holder Dane Gallery & Art Studios
Vetro Glassblowing Studio & Gallery


Other DFW Area Art Galleries
Farmer's & Merchant's Gallery (Pilot Point)

---

Artist Websites
None listed at this time.



Art Consultants, Art Advisors and Private Dealers
Signet Art



Art Services: Appraisers, Framing and Other Services





Easybanners
Whether it's an event banner, backdrop for your red carpet, or billboard to advertise your latest art gallery, Easybanners provides quality products, fast! That's what makes us easy. Browse custom designed templates made specifically for large advertising, or upload your own design in our design tool, and print today! It's that simple. Location: 11969 Plano Road, Suite 190, Dallas, TX, 75243. Telephone: 800-944-8193, email: sales@easybanners.com, Website: http://www.easybanners.com/


Brenda Simonson-Mohle, ISA CAPP (Appraisals)
Brian Roughton - (Appraisals)
Easybanners
English Frame and Gild - Fine Period Frames
Timothy Gordon Appraisals & Brokerage - Gappraisals.com






Zatista
Is the leading destination to buy original art online, giving you unrivalled access to exclusive collections from all over the world. With over 4000 highly curated works from the most talented emerging and established artists, Zatista provides access to the types of works previously only available to seasoned collectors. Buying online with Zatista is easy with their complimentary art consultation, certificates of authenticity and a buyer guarantee that allows you to try art in your home with free returns (as well as free shipping within the US for all purchases). Their platform makes it fun to discover art you love, with an experience so unique it's like you are right there in front of it. Browse the collections



Non-Profits, Universities and Alternative Exhibition Spaces
The Art Institute of Dallas
CentralTrak - The University of Texas at Dallas Artists Residency
Creative Arts Center of Dallas
Dallas Contemporary
The Gallery at University of Texas at Arlington
H. Paxton Moore Fine Art Gallery - El Centro College
Irving Arts Center Galleries
Latino Cultural Center
The McKinney Avenue Contemporary (The MAC)
Oak Cliff Cultural Center
Pollock Gallery - Southern Methodist University
South Dallas Cultural Center
University of North Texas Art Galleries - College of Visual Arts and Design



Dallas Fort Worth Art Museums and Art Collections
Dallas Museum of Art (Dallas)
Meadows Museum (Dallas)
Museum of Geometric and MADI Art (Dallas)
Nasher Sculpture Center (Dallas)
Arlington Museum of Art (Arlington)
Amon Carter Museum (Fort Worth)
Kimbell Art Museum (Fort Worth)
Modern Art Museum of Fort Worth
Sid Richardson Museum (Ft. Worth)



Galleries in Other Texas Cities

Texas Art Museums and Art Centers

Art Galleries around the United States

---

Art Bookstore
Scroll through a selection new books in our art bookstore. We've made a selection of recommended art books published over the past two years. You'll also find a selection of art magazines dealing with the world of art.

Art-Collecting.com can also serve as your shopping portal to Amazon.com for all your other Internet shopping - whether for laptops or luggage, cameras, heels, or haberdashery. Just click here: Path to Amazon.
















Amazon's Book of the Month Site for reading ideas and gift suggestions.

Thanks for visiting Art-Collecting.com.

Here at Art-Collecting.com, we love art as much as you do. Please mention us to your friends, to galleries you visit, and feel free to share the site via Twitter, Facebook, Pinterest, Instagram, or other Social Media venues!

---

Home | Art Gallery Guides | Museums & Art Centers | Art Appraisals | Art Fairs
Collecting Information | Types of Collecting | Art News | Advertising | How to be Listed

---

Terms of Use | Privacy Policy | Contact | Mailing List
Copyright 2017 by Art-Collecting.com All Rights Reserved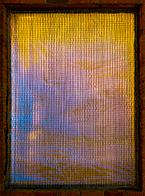 Jeff Baker
On Exhibition
December 2 - Jan 6, 2018
Conduit Gallery
Dallas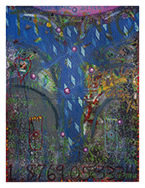 Ricardo Paniagua
Exhibition
December 9 - Jan 20, 2018
Bivins Gallery
Dallas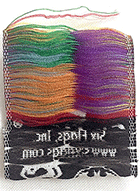 Kristen Cochran
Available from
Liliana Block Gallery
Dallas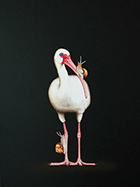 Isabelle du Toit
Exhibition
November 18 - Dec 30, 2017
Cris Worley Fine Arts
Dallas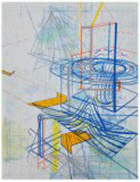 Lorraine Tady
Available from
Barry Whistler Gallery
Dallas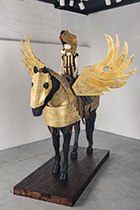 Joshua Goode
Pegasus Armor
November 4 - Dec 2, 2017
Ro2 Art
Dallas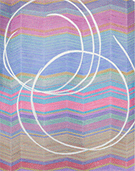 Available from
Talley Dunn Gallery
Dallas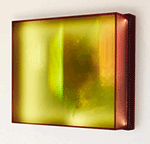 Carmen Menza
Available from
Circuit12 Contemporary
Dallas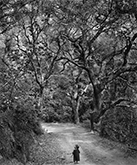 Wynn Bullock
Available from
Afterimage Gallery
Dallas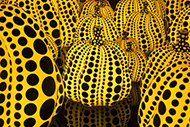 Yayoi Kusama
Exhibition
October 1 - Feb 25, 2018
Dallas Museum of Art
Dallas, TX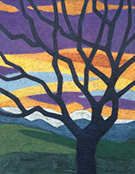 Carrie MaKenna
Painting, Acrylic on Canvas
Zatista.com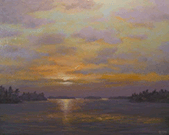 Nandor Horthy
Painting, Acrylic on Canvas
Zatista.com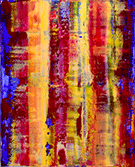 Nestor Toro
Painting, Acrylic on Canvas
Zatista.com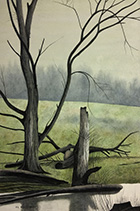 Victor Roschkov
Painting, Watercolor on Paper
Zatista.com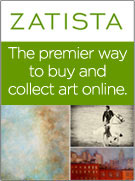 Access to over
4000 original artworks.
Browse Zatista collections

___________________________


Please follow us and share this guide with your art loving friends. Good comments and links on Social Media sites also help us.





To receive our Free monthly newsletter and an occasional email update, register below.


___________________________