ARTISTS
PAINTERS AND FINE ART PAINTINGS

Welcome to our Artist Website listings; this page features fine art painters.

Artists listed here are serious professionals who often have a degree in art. The artists are open to exploring possible representation by art galleries, private art dealers or art consultants. Their work has often been exhibited; they are always interested in learning of opportunities to participate in exhibitions or shows.

The fine art painters featured on this page have been loosely categorized by style; the styles range from Abstract to Botanical to Southwest/Native American to Whimsical. You will find painters from nearly every state: from Florida to Washington, California to Connecticut.

We're always working to improve our online gallery guides. If you know of art events, galleries, museums, or important art businesses that should be included, please let us know. Also, we suggest that you support local art galleries, artists, art organizations and art museums whenever possible. Please tell your art friends about Art-Collecting.com and mention this guide in Social Media. Come back soon.


Subject Matter and Styles of Art

Abstract
Animals / Wildlife
Automotive
Botanical / Flowers
Contemporary / Conceptual
Encaustic
Landscapes / Nature
Mixed Media
Neo Pop / Pop Surrealism
People / Portraits / Figurative
Realism
Seascapes / Marine / Nautical
Still Life / Objects
Southwest / Native American / Western
Urban Landscape / City
Watercolors
Whimsical / Humor
General - Variety Subject Matter and Styles

Artist Services

---
---

Abstract





Marcio Decker
Abstract art composed of layered elements with kinetic properties generated with glass lenses. Studios in Miami, New York and California. For more information visit the website: http://deckerfinearts.com/ or email: Marcio@deckerfinearts.com






Silvana LaCreta Ravena - MN
Silvana Ravena works with oil and encaustic connecting psychology and art. A Freudian Psychologist, Silvana holds degrees in art history, art therapy and a Masters in fine art. She has exhibited widely throughout the US and Europe, is represented in multiple galleries (Denver, Miami, Minneapolis, Scottsdale, Lisbon) and her works integrate many international private collections (USA, EU Brazil). She received prestigious international prizes (USA, Germany) and was featured in international art publications and TV art shows. Located in Minneapolis, MN, website: http://www.silvanaravena.com/







Wilbur M. Reeling - MD
My Abstract art is an alternative way for me to express my visual language of form, color and line to create a composition that places greater emphasis on a visual sensation than on a depiction of recognizable, realistic objects. Most of my paintings are done using pigmented paints that I hand grind and mix with special mediums to form my own unique color palette. Abstraction itself has been my subject matter for decades. Not an easily understood expression of painting, the observers must be able to comprehend and struggle for meaning in what is said, what is implied, and what is never completely described. Artworks available directly from the Artist, 443-252-5985. Website of Wilbur M. Reeling


Hedy Berman - FL
Benjamin Casiano - CT
Leigh Anne Chambers - VA
Marcio Decker
Laurie Goddard - MA
Tim Hovde - NV
Victoria Johnson - WA
Stacy Leeman - OH
Kathleen Lowerre - FL
Laura McClanahan - NJ
Michael J. Palladino - NY
Silvana LaCreta Ravena - MN
Artwork by Wilbur M. Reeling - MD
Susan Swartz - OR
Heidi Thompson - Canada



Animals / Wildlife
Victoria Chick - NM
Laura Curtin - CA
Nancy Davidson - CA
Susana Falconi - FL
Victoria Hanks - NJ
Les McDonald, Jr. - TX
Chanelle Zimmer - MT



Automotive
None listed at this time



Botanical / Flowers





Rebecca Bangs - CA
"I grew up in the back hills of East Tennessee fishing, climbing trees, running barefoot through corn fields and chasing after baby bunnies. It is this deep connection with nature that brings me back time and time again to create paintings inspired by our natural world. Each painting is an exercise in mindfulness as I apply 7-8 layers of dots for their creation. Collected nationally and internationally, many remark on how joyful they make the viewer feel." Located in the San Francisco Bay area. Website: https://www.rebeccaebangs.com/


Tatiyana Kraevskaya - CA



Contemporary / Conceptual





Anastasia Rurikov Simes
As an artist, I often find it difficult to explain my paintings. From my earliest childhood, I have been influenced by the advice of my artist grandfather, who told me, "if you really have something important to say, draw it rather than putting it into words. Words will disappear anyway." If I were asked to describe my art in one sentence, I would use the words of Gabrielle Garcia Marquez - "the world was so new that many things had no names and you had to point your finger at them." Website: https://www.rurikov-simes.com/






Dominique Samyn - NM
For the last few years I have been experimenting with different media. I fell in love with the most challenging, encaustic ( hot wax )! For 10 years I have been living off the grid in the high desert. The high desert where I live is my endless inspiration. Living off the grid may seem very romantic but life can be hard here and one really has to rely on nature for water and power. Native Americans have mastered that balance. We still have the same concerns especially concerning water collecting and conservation. In this new series I borrow some symbols from them as a starting point for my encaustic work. Visit her ranch/studio by appointment only. Telephone: 505-424-1742, address: 341 Rogersville Road, Cerrillos, NM 87010, email: do.samyn@yahoo.com website: https://dominiquesamyn.com


Pamela Bearor-Amiralian - MA
Jonah Burlingame - CA
Jeannette Canale Encina - Chile
Agustin Castillo - CA
Kim Ford Kitz - CA
Vezna Gottwald - CA
Rebecca Johnson - CA
Peter Lidstone - MN
Maidy Morhous - CA
Arthur Norby - MT
Atara London Grenadir - NY
Derek Lynch - CA
John Ross Palmer - TX
Roberta Pinna - NY
Arlon Rosenoff - WA
Karrie Ross - CA
Anastasia Rurikov Simes
John Sumner - CA
Aaron Thornton - CA
Joan Weber - CA
Ron Weinkauf - WA
Sheryl Westergreen - WA
Davyd Whaley - CA



Encaustic
None listed at this time



Landscapes / Nature





Rebecca Bangs - CA
"I grew up in the back hills of East Tennessee fishing, climbing trees, running barefoot through corn fields and chasing after baby bunnies. It is this deep connection with nature that brings me back time and time again to create paintings inspired by our natural world. Each painting is an exercise in mindfulness as I apply 7-8 layers of dots for their creation. Collected nationally and internationally, many remark on how joyful they make the viewer feel." Located in the San Francisco Bay area. Website: https://www.rebeccaebangs.com/






Ronald Story - GA
Contemporary Landscapes & Abstracts by Ronald Story. Powerful colors define inner strength. Always do I strive to create art that is meaningful to me, in terms of style, composition, personality and message. I love when there are more layers than the eye could discover as I am fascinated by life's mystery and the surprising journeys it may take us. To me, abstract Art is a mystery of poetry, color, light and dance beyond words. "Ronald's art makes you feel like you are swinging from a vine through a mystical world of brilliant colors and the ecstatic blossoming of nature." Location: Georgia, telephone: 404-593-7860, website: https://ronaldstoryart.com


Andrey Allakhverdov - MA
Diane Snoey Appler - HI
Rebecca Bangs - CA
Elizabeth Craumer - NH
Nancy Davidson - CA
Mary DeVincentis - NY
Suzanne Q. Egan - CA
Ellen French - CA
Vezna Gottwald - CA
Erin Hanson - CA
Jill Saur GA
Nina Weiss - IL
June Yokell - CA
Kenneth Young - NY



Mixed Media





Kathleen McSherry - PA
Born in Brooklyn, raised in Queens, NY. A graduate of the School of Visual Arts in NYC, Kathleen McSherry has had a long career in advertising and marketing in New York, Pennsylvania and New Jersey. "I spent my entire time in advertising working collaboratively. Now is my time to step out of the chorus and go solo. This art is mine, my own personal statement. You like it, great. You don't, that's fine too. I am not out to please everyone. I am following my passion." Location: Bucks County, PA, telephone: email: kamcsherry@verizon.net, website: https://www.mcsherryart.com/


Francisco Benitez - NM
Derek Lynch - CA
Kristen Neveu - CA



Pop / Neo Pop / Pop Surrealism
None listed at this time



People / Portraits / Figurative






Eric Armusik - PA
Eric Armusik, (b. 1973) is a classical figurative painter whose art reflects the spirit and passionate storytelling of the old masters. Unlike many of his contemporaries, his inspiration does not lie in academia, but rather his childhood. As a young man, he found a wealth of inspiration in the vivid paintings he saw in Gothic cathedrals in his hometown. The masterful compositions, elaborate narratives, and powerful emotion heavily influenced the direction of his work. As a self-professed unapologetic romantic, his work thrives on beauty, love, and stories of passion and sacrifice. Location: Hamburg, PA, telephone: 484-860-2403, email: ericarmusik@gmail.com, website: https://www.ericarmusik.com/






Andrey Allakhverdov - MA
Andrey Allakhverdov received his Bachelor's degree in Moscow State Art University. He has been member of Moscow Art Union since 1979. Mr. Allakhverdov had numerous exhibitions in Russia, USA and Europe. His paintings could be found in many countries. Some of his most recent works are 37 paintings (40x30 inch.) dedicated to well known artist of 19-20 century. Andrey Allakhverdov currently lives in Boston, MA. Website: https://www.allakhverdov.com/ phone: 617-797-9561 email: allandrey2014@gmail.com.






Robin Hiers - CA
A California based artist - my paintings of women and scenes, capture attitude through facial expression. I knew at a young age I would grow up to paint happy colorful paintings that would make a lot of people happy. My art collectors are my living proof that yes my art brings happiness to a room, just like a beautiful woman. I am influenced by fashion, the beach, pop culture, champagne and life in Southern California. I welcome studio visits by appointment, and specialize in commissions. Email: robinnoelart@gmail.com, website: https://robinhiersart.com/ or the Drizzle Gallery in Laguna Beach, CA. Best by appointment 949-940-6662






Joseph Warren - FL
The objective of this listing is to find a market for my paintings. In short, I am seeking gallery representation. This current series of paintings are the Dream Dance paintings, a synthesis of my Disney experience, my experience in East Africa with a POP of whimsy and fantasy as well. As the content or imagery of the paintings provide contrast, there is an underlying play of contrast in the composition as well. Artist Website: http://warrenpaintings.com/


Teimur Amiry - CA
Audrey Frank Anastasi - NY
Eric Armusik - PA
Benjamin Casiano - CT
Francisco Benitez - NM
Laurie Goodhart - NY
Robin Hiers - CA
Jude Lobe - NC
Robert Maniscalco - SC
Anca Pedvisocar - NY
George Strasburger - AZ
Joseph Warren - FL



Realism
Diane Belfiglio - OH
Lisa Garrison - CO
Douglas Newton - NY



Seascapes / Marine / Nautical





Barbara Applegate - ME
Nationally recognized painter of landscape and still life lives in Maine where she paints the seascape, gardens and villages of New England. Influenced by the early masters including Vermeer, Monet and Sargent. Her paintings are filled with dramatic light and complex compositions. "Creating the most refined and elegant statement from the chaos of detail all around me is my goal." Her gallery is nestled amid the towering pines in the coastal village of Bristol Mills on the Pemaquid Peninsula. Her first book "Barbara Applegate Painting Maine" a collection of her paintings is available at Amazon.com. Location: 1311 Bristol Rd, Bristol, Maine, telephone 207-563-2141, website: https://barbaraapplegate.com/


Barbara Applegate - ME
Diane Snoey Appler - HI
Bob Cronk - VA
Robin Hiers - FL



Still Life / Objects





Laurie Goodhart - NY
The diverse experiences of 40 years as a professional artist with a penchant for the details of lost cultures have fused with a simultaneous 30 years farming, also full time, and produced an extensive oeuvre I call The Remnants And Residents Of A Lost Sanctuary of Aphrodite. While its visual vocabulary owes much to ancient artifacts, the motives underlying each painting are both current and timeless: our need for sustenance and grace, and visions of women on their own terms. Website: http://lauriegoodhart.com/


Barbara Applegate - ME
Douglas Newton - NY
Robin Hiers - FL
Jill Saur GA



Southwest / Native American / Western
None listed at this time



Urban Landscape / City

Teimur Amiry - CA
Georgi Dimov - FL
Kenneth Young - NY



Watercolors
Sally Baker - CA
Lisa Garrison - CO
Les McDonald, Jr. - TX



Whimsical / Humor
Suzanne Q. Egan - CA



General - Variety Subject Matter and Styles





Michael J Palladino - NY
Art has been a passion of mine in which I have channeled my energy and emotions for over the past 5 decades. With the use of brushes, oils, watercolors, pastels, strokes and color I have created an area in my life that I cannot enter into except for while creating art. There is balance between the delicacy and strength with the use of art mediums I have been able to extract art from my mind and soul. Website: http://michaeljpalladino.com/


Bob Cronk - VA
Peter Lidstone - MN
Manuel Miranda - TX
Michael J Palladino - NY
S. PintoSouza - TX
Sherri Silverman - CA
Anna Starkova -MAs
Jim Warren - FL
Hilary Winfield - OR

---

Artist Services

Art Now Management - Career guidance for artists



---

About Art-Collecting.com

Art-Collecting.com is an online resource for all art enthusiasts. Art collectors, art travelers and artists will find our comprehensive online Gallery Guides and Museum Guides to be very useful. We feature guides for thirty-seven major art destinations as well as every state. Be sure to look at our Art Fairs Guide and our guides to Miami Art Week and New York Art Fairs which are up online year around.

When exploring around our site you'll find informative articles and guides for specific types of art like Latin American Art, Fine Art Photography and Native American Art. If you're looking for Art Appraisers, Art Advisors & Consultants, Art Auctions or other Art Services we're a good source.

Don't forget to visit our Artist Guides where you'll find links directly to artist websites. Our Painters and Photographers pages are very popular. The guides are very helpful when looking to discover new artists or if you prefer buying art directly from artists.

Here at Art-Collecting.com, we love art as much as you do and are always trying to improve our guides. If you have suggestions or notice listings that should be changed let us know. You can also help by mentioning us to your art friends and to galleries that you visit. Feel free to mention us and post links on your Social Media.

Thanks for stopping by Art-Collecting.com.
Visit our website often and be sure to explore around.
http://art-collecting.com


---

Thanks for visiting Art-Collecting.com.

Here at Art-Collecting.com, we love art as much as you do. Please mention us to your friends, to galleries you visit, and feel free to share the site via Twitter, Facebook, Pinterest, Instagram, or other Social Media venues!

---

Home | Art Gallery Guides | Museums & Art Centers | Art Appraisals | Art Fairs
Collecting Information | Types of Collecting | Art News | Advertising | How to be Listed

---

Terms of Use | Privacy Policy | Contact | Mailing List
Copyright 2019 by Art-Collecting.com All Rights Reserved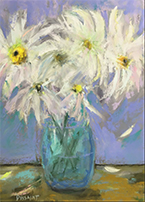 Linda Dessaint
Landscapes, Still Life & More
Artist Website
New Hampshire Artist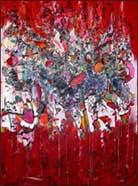 Wilbur M. Reeling
Abstract Artist
Artist Website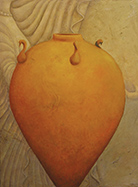 Laurie Goodhart
Figurative & Still Lifes
Artist Website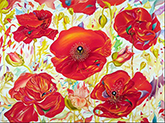 Tatiyana Kraevskaya
Botanical and Landscapes
Artist Website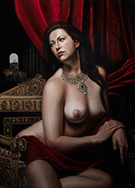 Eric Armusik
Figurative Paintings
Artist Website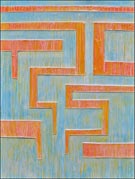 Juan Alonso
Contemporary
Artist Website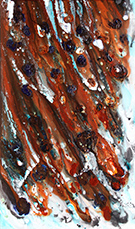 Laura McClanahan
Abstract Art
Artist Website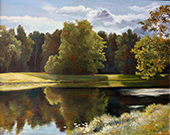 Vladimir Volosov
Paintings
Artist Website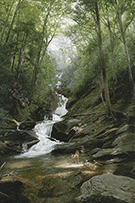 Phillip Philbeck
Landscape / Nature
Artist Website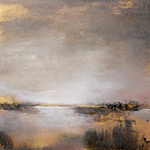 Karen Hale
Painting, Acrylic on Canvas
Zatista.com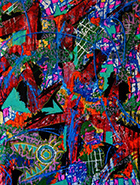 Franck De Las Mercedes
Painting, Acrylic on Canvas
Zatista.com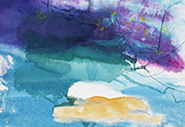 Lauren Adams
Painting, Acrylic on Canvas
Zatista.com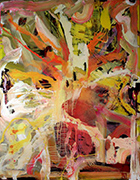 Marina Nelson
Painting, Acrylic on Canvas
Zatista.com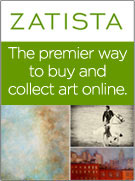 Access to over
4000 original artworks.
Browse Zatista collections

___________________________


Please follow us and share this guide with your art loving friends.







To receive our Free monthly newsletter and an occasional email update, register below.