COLLECTING AFRICAN ART
The importance of African Art in the twentieth century and today cannot be overemphasized. Prominent "western" artists such as Picasso, Gauguin, Matisse and Modigliani were influenced by it throughout the twentieth century. The numerous regions of Africa have many variations of art ranging from traditional Muslim art in the north to animist traditions and an emphasis on the human form to the south.

Fascinating in its scope, African art includes a huge variety of items, including paintings, statuary, masks and headresses, beadwork, baskets, metalwork and currency, weapons, textiles, musical instruments, furniture, and pipes. The field of African art is distinct from African-American art. The term "tribal art" is also often used to describe African art.

The large variety of African art is reflected not only in the different items that comprise it, but in its geographic reach: The continent of Africa includes 55 different states, or countries, according to the website Africa Check.

As one private collector of African art noted, African art is so varied that it is as difficult to summarize the field as it would be to make general statements about "American" art.

All in all, the field of African art continues to grow and excite.

Below is a list of galleries and dealers that specialize in African art. They all carry artworks for sale and they're operated by experts in the field of African art. Further down the page you'll find additional art resources, including recommended books on African art. Also, you'll find museums specializing in the art of Africa and other online resources to assist you in collecting African art.


Galleries | Articles | Museums | Books | Magazines | Resources | Blogs

---

Galleries Specializing in African Art





Africa & Beyond
"Africa and Beyond is one of the country's leading galleries specializing in traditional African art." - KPBS Radio. Situated in La Jolla for over 23 years, the gallery offers the finest collection of traditional and contemporary African Art. We offer everything from contemporary crafts purchased from fair trade co-operatives, to the most superb and rare ceremonial objects. At Africa and Beyond, you can explore the many faces of African art, from contemporary Shona stone sculptures to traditional artifacts, creating a link between the modern world and the ancient past. 1250 Prospect Street, La Jolla, CA 92037, Telephone: (858) 454-9983. Website: http://www.africaandbeyond.com


Axis Gallery - New York, NY
Bekris Gallery - San Francisco, CA
Berz Gallery of African Art - San Francisco, CA
Bruce Frank Primitive Art - New York, NY
Contemporary African Art Gallery - New York, NY
Galerie Walu - Zurich, Switzerland
Hamill Gallery of African Art - Boston, MA
Indigo Arts Gallery - Philadelphia, PA
Jay Etkin Gallery - Memphis, TN






Joseph Clark Gallery
The Joseph Clark Gallery provides exceptional and unique art from the African continent with emphasis on the people of Sub-Saharan Africa. The gallery will expose visitors to the history and cultures of the ethnic groups represented in its displays. The Joseph Clark Gallery showcases the traditional arts and artifacts including African statues and figures, masks, ritual objects, earthenware, textiles, tribal currencies, bronze figures and plaques, terracotta, jewelry, and much more. Location: 4038 Hamilton Avenue, Cincinnati, OH 45223, telephone: 513-351-8111, email: info@JosephCarkGallery.com, website: http://josephclarkgallery.com/


Michael Hamson Oceanic Art - Palo Verdes Estates, CA
Picard African Art Gallery - Carmel, CA
2R Ritual Gallery - Brussels, Belgium
Throckmorton Fine Art, Inc. - New York, NY
Twiga Gallery - San Francisco, CA


Online Only - Specializing in African Art
Acacia Wood Carvings

---

Articles about Collecting African Art
Tips to Determine African Art Value and Authenticity



Museums Specializing in African Art
The Africa Center - New York, NY
African Art Museum of Maryland - Columbia, MD
Ethnologisches Museum - Berlin
the Museo Nazionale Preistorico Etnografico "Luigi Pigorini" - Rome
The Africa Center - New York, NY
National Museum of African Art - Washington, DC

Museum with Important Collections of African Art
The British Museum - London
Los Angeles County Museum of Art (LACMA) - Los Angeles
Seattle Art Museum - Katherine White Collection - Seattle
Fowler Museum at UCLA - Los Angeles
The Metropolitan Museum of Art - New York, NY
Museum der Kulturen Basel - Basel, Switzerland
Musée du quai Branly - Jacques Chirac - Paris



Books on African Art
Recommended books on African Art and collecting art
We hope to be expanding in this area in 2018.



African Art Magazines
None listed at this time.



Online African Art Art Resources
African Art Museum - Reference to the artistic styles of Africa
Center for Africana Studies at University of Pennsylvania
Bayley Art Museum, U of Virginia, Electronic Exhibition Catalog
Rand African Art - Extensive information
Bonhams's Auction House - African, Oceanic and Pre-Columbian Art



Blogs and Online News about African Art
Arthur Palmer - Aboriginal, Oceanic & Tribal Art
Detours des Mondes - French site
SocioLingo Africa


---

Art Bookstore
Scroll through a selection new books in our art bookstore. We've made a selection of recommended art books published the past two years. You'll also find a selection of art magazines dealing with the world of art.

Art-Collecting.com can also serve as your shopping portal to Amazon.com for all your other Internet shopping - whether for laptops or luggage, cameras, heels, or haberdashery. Just click here: Path to Amazon.

Thanks for visiting Art-Collecting.com.

Here at Art-Collecting.com, we love art as much as you do. Please mention us to your friends, to galleries you visit, and feel free to share the site via Twitter, Facebook, Pinterest, Instagram, or other Social Media venues!

---

Home | Gallery Guides | Museums & Art Centers | Art Auctions | Art Fairs | Art News
Collecting Information | Types of Collecting | How to be Listed

---

Terms of Use | Privacy Policy | Contact | Mailing List
Copyright 2018 by Art-Collecting.com All Rights Reserved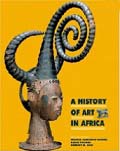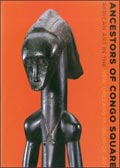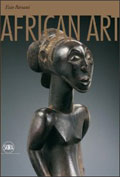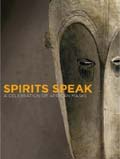 Above are a few recommended books sold through and in association with Amazon.com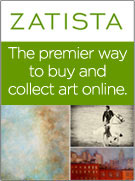 Access to over
4000 original artworks.
Browse Zatista collections

___________________________


Please follow us and share this guide with your art loving friends. Good comments and links on Social Media sites also help us.





To receive our Free monthly newsletter and an occasional email update, register below.


___________________________