COLLECTING AFRICAN ART
Online resource covering the topic of collecting African art. Collecting African art covers a broad range from traditional art to contemporary art, including some exciting new artists. When collecting African art you could specialize in a certain type of art, like wooden masks or ceremonial figurines. Or, you could focus your collection on particular tribal group, region or country in Africa. Below is a list of galleries and dealers that specialize in African art. They all carry terrific artworks for sale and they're operated by experts in the field of African art. Further down the page you'll find additional art resources, including recommended books on African art. Also, you'll find museums specializing in the art of Africa and other online resources to assist you in collecting African art.


Galleries | Articles | Museums | Books | Magazines | Resources | Blogs

---

Galleries Specializing in African Art





Africa & Beyond
"Africa and Beyond is one of the country's leading galleries specializing in traditional African art." - KPBS Radio. Situated in La Jolla for over 23 years, the gallery offers the finest collection of traditional and contemporary African Art. We offer everything from contemporary crafts purchased from fair trade co-operatives, to the most superb and rare ceremonial objects. At Africa and Beyond, you can explore the many faces of African art, from contemporary Shona stone sculptures to traditional artifacts, creating a link between the modern world and the ancient past. 1250 Prospect Street, La Jolla, CA 92037, Telephone: (858) 454-9983. Website: http://www.africaandbeyond.com


Axis Gallery - New York, NY
Bekris Gallery - San Francisco, CA
Berz Gallery of African Art - San Francisco, CA
Bruce Frank Primitive Art - New York, NY
Charles Jones African Art - Wilmington, NC
Contemporary African Art Gallery - New York, NY
Douglas Dawson Gallery - Chicago, IL
Galerie Walu - Zurich, Switzerland
Hamill Gallery of African Art - Boston, MA
Indigo Arts Gallery - Philadelphia, PA
Jay Etkin Gallery - Memphis, TN
Michael Hamson Oceanic Art - Palo Verdes Estates, CA
Paul Silas Gallery - Contemporary African Art - Monroe, NJ
Picard African Art Gallery - Carmel, CA
Renaud Riley - 2R Ritual Gallery - Brussels, Belgium
Throckmorton Fine Art, Inc. - New York, NY
Tribal Art Hunter
Twiga Gallery - San Francisco, CA


Online Only - Specializing in African Art
Acacia Wood Carvings

---

Articles about Collecting African Art
Tips to Determine African Art Value and Authenticity



Museums Specializing in African Art
African Art Museum of Maryland - Columbia, MD
Museum for African Art - Queens, NY
The Museum of African Tribal Art - Portland, ME
National Museum of African Art - Washington, DC

Museum with Important Collections of African Art
Seattle Art Museum - Katherine White Collection - Seattle, WA



Books on African Art
Recommended books on African Art and collecting art



African Art Magazines
African Arts (MIT Press Journal)



Online African Art Art Resources
African Art Museum - Reference to the artistic styles of Africa
African Studies Center University of Pennsylvania
Bayley Art Museum, U of Virginia, Electronic Exhibition Catalog
Chirs Witcombe - Art History African Art
Rand African Art - Extensive information



Blogs and Online News about African Art
African Painters
Arthur Palmer - Aboriginal, Oceanic & Tribal Art
Detours des Mondes - French site
SocioLingo Africa



We need your help in making this resource better and more useful to collectors of African art. How about contributing an article about collecting or some interesting information about the art form. We could use your subject specific expertise and we're open to ideas on how to make this page more useful to visitors. If you're interested in volunteering some time please contact us.

---

Art Bookstore
Our bookstore features a good selection of art books, magazines and DVD's.
Please support us by making Amazon.com purchases through our Art Bookstore.

If you find us to be a useful art resource, please mention it to galleries when visiting them.
This helps us a lot, especially if you make a purchase because of information found through us.

Thanks for visiting art-collecting.com.

---
Home | Art Gallery Guides | Museums & Art Centers | Art Appraisals | Art Fairs
Collecting Information | Types of Collecting | Art Auctions | Bookstore | How to be Listed

---

Terms of Use | Privacy Policy | Contact Information
Copyright 2013 by Art-Support. All Right Reserved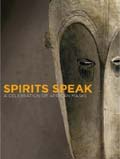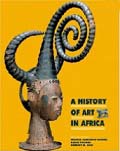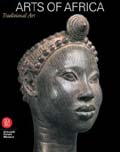 Above are a few recommended books sold in association
with Amazon.com