NEW YORK ART MUSEUMS
NON-PROFIT ART ORGANIZATIONS & ART CENTERS
Links and listings of art museums, non-profit art organizations and art centers in New York. For this online guide our focus is primarily on museums that present the visual arts, both contemporary and traditional fine art.

In an effort to make this guide more useful to you, we're trying a new approach and listing selected exhibitions for several of the most popular museums. As you can image, it's a task to list each organizations exhbitions, but we'll give it a try for a few months. We hope that you find it useful.

Art museums and non-profit art centers are valuable community assets. They rely heavily on memberships and on your support, so please consider joining and supporting them. The membership benefits are worth it plus you will be contributing to important local and regional art resources.

Non-profit art centers frequently provide exhibition space for new and cutting edge contemporary art as well as traditional fine art exhibitions. Besides visual arts, many art centers also provide facilities for music, performance art and other arts, as well as art education.

If you happen to notice anything that needs corrected or have suggestions for this guide please let us know. Thanks for visiting Art-Collecting.com and come back soon.

---

New York City Art Museums
American Folk Art Museum
American Museum of Natural History

Brooklyn Museum (Brooklyn)
* Soul of a Nation: Art in the Age of Black Power / through February 3, 2019
* One: Do Ho Hub / through January 27, 2019
* Half the Picture: A Feminist Look at the Collection / through March 31, 2019
* Syria, Then and Now: Sories from Refugees a Century Apart / through January 13, 2019

Bronx Museum of the Arts
Cooper-Hewitt Smithsonian Design Museum
Dahesh Museum of Art
El Museo del Barrio

The Frick Collection
* Masterpieces of French Faience: from Sidney R. Knafel Collection / through September 22, 2019
* Moroni: The Riches of Renaissance Portraiture / February 21, 2019 - June 2, 2019
* Edmund de Waal Installation / May 30, 2019 – November 10, 2019

Guggenheim Museum
* Hilma af Klint: Paintings for the Future / through April 23, 2019
* R. H. Quaytman: + x, Chapter 34 / through April 23, 2019
* Guggenheim Collection: Brancusi / Ongoing
* Implicit Tensions: Mapplethorpe Now / January 25, 2019 - July 10, 2019

The Jewish Museum
The Heckscher Museum of Art (Huntington)
Hudson River Museum (Yonkers)

ICP Museum (International Center for Photography)
* Eugene Richards: The Run-On of Time / through January 13, 2019

Jacques Marchais Museum of Tibetan Art (Staten Island)

The Met Breuer
* Odyssey: Jack Whitten Sculpture 1963-2917 / through December 2, 2018
* Everything is Connected - Art and Conspiracy / through January 6, 2019

The Met Fifth Avenue
* Delacroix / through January 6, 2019
* In Praise of Painting - Dutch Masterpieces at The Met / through October 4, 2020
* Armenia! / September 22 - January 13, 2019
* Art of Native America - The Charles & Valerie Diker Collection / through October 6, 2019
* Nedjemankh and His Gilded Coffin / through April 21, 2019

The Morgan Library & Museum
* Rivers and Torrents: Oil Sketches from the Thaw Collection / through December 9, 2018
* It's Alive! Frankenstein at 200 / through January 27, 2019

Museum of Arts and Design
Museum of Chinese in the America
Museum of Contemporary African Diasporan Arts (MoCADA) (Brooklyn)

MoMA - Museum of Modern Art
* Charles White: A Retrospective / through January 13, 2019
* Constantin Brancusi Scuplture / through February 18, 2019
* Toward a Concrete Utopia: Architecture in Yugoslavia. 1948-1980 / through January 13, 2019

MoMA PS1 (Long Island City)
* Bruce Nauman: Disappearing Acts / through February 25, 2019

Museum of the City of New York
The Museum of Illustration
Museum of the Moving Image (Astoria)
National Academy od Design
National Museum of the American Indian (NYC)

Neue Gallerie Museum of German and Austrian Art
* Franz Marc and August Macke: 1909-1914 / through January 21, 2019
* Gustav Klimt and Egon Schiele: 1918 Centenary / through January 21, 2019
* The Self-Portrait, from Schiele to Beckmann / February 28, 2019 - June 24, 2019

New Museum
* Sarah Lucas: Au Naturel / through January 20, 2019

New York Historical Society
Nicholas Roerich Museum
The Noguchi Museum (Long Island City)

Queens Museum of Art
* Queens International 2018 - Volumes / through February 24, 2019
* Tiffany's Iridescence: Glass in Rainbow Hues - The Neustadt Collection / through October 6, 2019

The Rubin (Art of the Himalayas)
Sculpture Center (Long Island City)
Staten Island Museum
Studio Museum in Harlem
The Ukrainian Museum

Whitney Museum of American Art
* Programmed: Rules, Codes and Choreographies in Art 1965-2018 / through April 14, 2019
* Andy Warhol - From A to B and Back Again / November 12 - March 31, 2019
* Whitney Biennial 2019 / May 17, 2019 - September 22, 2019

University Art Museums & Art Galleries in New York City
Grey Art Gallery (New York University)

New York State Museums
Albany Institute of History and Art (Albany)
Albright-Knox Art Gallery (Buffalo)
Arnot Art Museum (Elmira)
Carousel Factory Museum (North Tonawanda)
Corning Museum of Glass (Corning)
Everson Museum of Art (Syracuse)
Frederic Remington Art Museum (Ogdensburg)
Eastman Museum (Rochester)
The Heckscher Museum of Art (Huntington)
The Hyde Collection (Glenn Falls)
Katonah Museum of Art (Katonah)
National Museum of Play (Rochester)
Neuberger Museum of Art (Purchase)
New York State Museum (Albany)

Parrish Art Museum (Southampton)
* Keith Sonnier: Until Today / through January 27, 2019
* Abstract Climates: Helen Frankenthaler in Provincetown / Aug 4, 2019 - October 27, 2019

The Rockwell Museum (Corning)
Unison - Arts Center & Sculpture Garden (New Paltz)

University Art Museums & Art Galleries in New York State
Alfred Ceramic Art Musuem (Alfred University)
Castellani Art Museum (Niagara University)
Emerson Gallery (Hamilton College)
Grey Art Gallery (New York University)
Johnson Museum of Art (Cornell University, Ithaca)
Hofstra Museum (Hofstra University, Hempstead)
Lehman College Art Gallery (Bronx)
Loeb Art Center (Vassar College, Poughkeepsie)
Memorial Art Gallery (University of Rochester)
Plattsburgh State Art Museum (Plattsburgh State University)
Picker Art Gallery (Colgate University, Hamilton)
Rockwell Kent Collection (Plattsburgh State University of New York)
Samuel Dorsky Museum of Art (Suny New Paltz)
Syacuse University Art Galleries
University Art Museum (University of Albany)
University of Buffalo Art Galleries (Buffalo)

---

New York City Art Centers
The African Center
A.I.R. Gallery (Brooklyn)
Aperture Foundation
Apexart
Art in General (Brooklyn)
Artists Space
BRIC (Brooklyn)
Brooklyn Arts Council Gallery
Center for Cuban Studies (Brooklyn)
City Reliquary (Brooklyn)
Czech Center
Dia Center for the Arts
The Drawing Center
FiveMyles (Brooklyn)
Franklin Furnace
Gridspace (Brooklyn)
Holocenter - Center for Holographic Arts
Hudson Valley Center for Contemporary Art (Peekskill)

International Center for Photography

Interstate Projects (Brooklyn)
Jewish Community Center in Manhattan (Brooklyn)
Kentler International Drawing Space
The Kitchen
Light Industry (Brooklyn)
MoCADA
NURTUREart
Open Source (Brooklyn)
Performance Space New York
Pure Vision Arts (West 17th)
Sculpture Center (Long Island City)
Smack Mellon (Brooklyn)
Triangle Arts Association (Brooklyn)
UrbanGlass (Brooklyn)
White Box
White Columns
Williamsburg Art & Historical Center (Brooklyn)

New York State Art Centers
Arts Society of Kingston (Kingston)
ArtsWestchester (White Plains)
Bethel Woods Center for the Arts (Bethel)
Bronx River Art Center (Bronx)
Burchfield Penny Art Center (Buffalo)
CEPA Gallery - Contemporary Photography & Visual Arts Center (Buffalo)
Center for Photography at Woodstock
Flower City Arts Center (Rochester)
Hallwalls Contemporary Arts Center
Lake Placid Center for the Arts
Light Work (Syracuse)
Mid-Hudson Heritage Center (Poughkeepsie)
Rochester Contemporary Art Center (Rochester)
Snug Harbor Cultural Center & Botanical Garden (Staten Island)
Storm King Art Center (Mountainville)
Visual Studies Workshop (Rochester)
Womens Studio Workshop (Rosendale)

---

New York Non-Profit Art Organizations & Government Agencies
The Andy Warhol Foundation for the Visual Arts
Aperture Foundation
ArtBridge
Art in General
Artists Talk On Art (ATOA)
Art League of Long Island (Dix Hills)
Art Matters
Arts & Business Council of New York
ArtTable - Profession Women in the Visual Arts
Association of Art Museum Directors
BRIC (Brooklyn)
Brooklyn Arts Council
Brooklyn Art Space
Brooklyn Waterfront Artists Coalition
CUE Art Foundation
Delaware Valley Arts Alliance (Narrowsburg)
Foundation Center
Harlem Arts Alliance
Humble Arts Foundation
Independent Curators International (ICI)
International Studio & Curatorial Program
Lower Adirondack Regional Arts Council
Make A Better Place
More Art
National Academy od Design
New York Foundation for the Arts
New York State Council on the Arts
NURTUREart (Brooklyn)
NYC Cultural Affairs
Printed Matter, Inc.
Putnam Arts Council
Queens Council on the Arts
Romare Bearden Foundation
Sacandaga Valley Arts Network
Scandinavia House
Triangle Arts Association (Brooklyn)
Volunteer Lawyers for the Arts

---

OTHER NEW YORK ART GALLERIES

Chelsea | Lower East Side | Downtown | Midtown | Uptown | Brooklyn | Bronx | Staten Island | Queens | Metro Area, Westchester County, Hudson River and Other Galleries

New York Art Fairs
New York Art Museums and Art Centers

The Hamptons and Long Island | Upstate New York State Galleries

New Jersey Gallery Guide | Connecticut Gallery Guide


ART GALLERY GUIDES FOR OTHER LOCATIONS
Gallery guides for every state and thirty seven major art cities.


---

About Art-Collecting.com

Art-Collecting.com is an online resource for all art enthusiasts. Art collectors, art travelers and artists will find our comprehensive online Gallery Guides and Museum Guides to be very useful. We feature guides for thirty-seven major art destinations as well as every state. Be sure to look at our Art Fairs Guide and our guides to Miami Art Week and New York Art Fairs which are up online year around.

When exploring around our site you'll find informative articles and guides for specific types of art like Latin American Art, Fine Art Photography and Native American Art. If you're looking for Art Appraisers, Art Advisors & Consultants, Art Auctions or other Art Services we're a good source.

Don't forget to visit our Artist Guides where you'll find links directly to artist websites. Our Painters and Photographers pages are very popular. The guides are very helpful when looking to discover new artists or if you prefer buying art directly from artists.

Here at Art-Collecting.com, we love art as much as you do and are always trying to improve our guides. If you have suggestions or notice listings that should be changed let us know. You can also help by mentioning us to your art friends and to galleries that you visit. Feel free to mention us and post links on your Social Media.

Thanks for stopping by Art-Collecting.com.
Visit our website often and be sure to explore around.
http://art-collecting.com


---

Home | Art Gallery Guides | Museums & Art Centers | Art Appraisals | Art Fairs
Collecting Information | Types of Collecting | Art News | Advertising | How to be Listed

---

Terms of Use | Privacy Policy | Contact | Mailing List
Copyright 2018 by Art-Collecting.com All Rights Reserved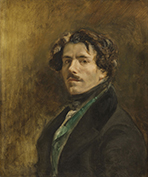 Delacroix
Sept 17 - January 6, 2019
The Met Fifth Avenue
New York, NY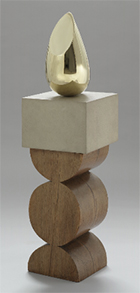 Constantin Brancusi
Sculpture
Through February 18, 2019
MoMA
New York, NY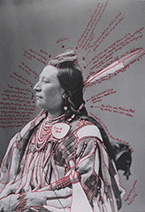 Half the Picture:
A Feminist Look at the Collection
Including: Wendy Red Star
August 23 - March 31, 2019
Brooklyn Museum
Brooklyn, NY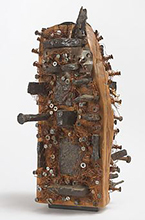 Odyssey:
Jack Whitten Sculpture
1963 - 2017
Sept 6 - December 2, 2018
The Met Breuer
New York, NY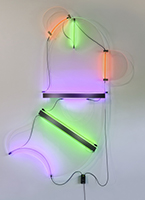 Keith Sonnier
Exhibition
July 1 - January 27, 2019
Parrish Art Museum
Water Mill, NY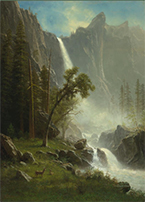 Nature's Nation:
American Art & Environment
Including: Albert Bierstadt
Oct 13 - January 6, 2019
Princeton University Art Museum
Princeton, NJ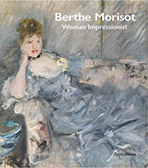 Berthe Morisot:
Woman Impressionist
Oct 21 - January 14, 2019
Barnes Foundation
Philadelphia, PA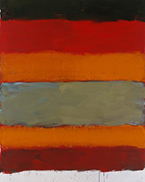 Sean Scully:
Landline
Sept 13 - February 3, 2019
Hirshhorn Museum
Washington, DC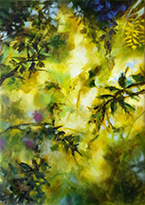 Fabienne Monestier
Painting, Oil on Canvas
Zatista.com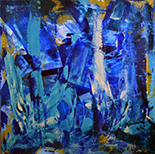 Nestor Toro
Painting, Acrylic on Canvas
Zatista.com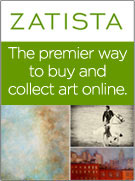 Access to over
4000 original artworks.
Browse Zatista collections

___________________________


Please follow us and share this guide with your art loving friends. Good comments and links on Social Media sites also help us.





To receive our Free monthly newsletter and an occasional email update, register below.