---
LOS ANGELES ART GALLERIES
This Los Angeles gallery guide features Los Angeles galleries and art galleries located in Los Angeles County, California. You'll also find links to several important art districts around Los Angeles, including Culver City, Beverley Hills, Bergamot Station and Santa Monica. If you're interested in collecting art or just looking at art while visiting Los Angeles, this is your guide to the Los Angeles art galleries that you should visit.

On the second Thursday of every month in downtown Los Angeles, many of the art galleries participate in the Downtown Art Walk and most are open until 10pm. Be sure to look at our other Southern California Gallery Guides, including Culver City | Santa Monica and Bergamot Station | Laguna Beach and the rest of Southern California.

When looking for art galleries online, Art-Collecting.com is one of the best and easiest websites to quickly find galleries in the US. Just click the Gallery Guides.

We suggest that you support local art galleries, artists, non-profit art organizations and art museums whenever possible. Please tell your art friends about Art-Collecting.com and come back soon.

---
Los Angeles Gallery Guide
Arts District | Downtown | Chinatown | Hollywood & West Hollywood |
West Los Angeles | Culver City | Other Los Angeles Art Galleries


LA County Gallery Guide
Beverly Hills | Bergamot Station | Santa Monica
Pasadena | San Pedro | Other LA County Art Galleries

Laguna Beach | San Diego & La Jolla | Other Southern California

* Art Appraisers
* Art Advisors & Private Dealers
* Art Services: Framing & Other

* Artist Websites
* Non-Profits, Schools, Alternative Spaces
* Los Angeles Art Museums

* LA Contemporary Art Guide

---
Art-Collecting.com
Los Angeles Gallery Guide
---
Los Angeles Gallery Guide

Arts District Galleries
The Box *
CB1 Gallery
CES Gallery
Chimento Contemporary
Cirrus Gallery
Corey Helford Gallery
Denk Gallery *
District Gallery *
Francois Ghebaly
Grice Bench
Hauser & Wirth
Little Big Man Gallery
Maccarone
Night Gallery
Rosamund Felsen Gallery
Wilding Cran Gallery

Other Art Related
A+D Museum *
Cartwheel Art *
The Mistake Room *



Mary Austin Klein
The Cityscape Show VII
July 8 - August 19, 2017
George Billis Gallery
Culver City


Ed Ruscha
On Exhibition
June 24 - August 19, 2017
Kopeikin Gallery
Los Angeles


Downtown Galleries - Gallery Row
BertaArt Studio Gallery
Beta Main *
Chateau Shatto
Contemporary Gallery *
DAC Gallery
District Gallery
Dove Biscuit *
Fathom
Fine Art Building *
Gloria Delson Contemporary Arts
Harmony Murphy Gallery
The Hive Gallery
Howard Griffin Gallery
Los Angeles Center for Digital Art
REN Gallery *
Spring Arts Collective *

Other Art Galleries Near Downtown
Chateau Shatto
Gallery at REDCAT
Harmony Murphy Gallery
LA Artcore
Nicodim Gallery
Phantom Galleries L.A.


---

Chinatown Art Galleries

Charlie James Gallery
Coagula Curatorial
Fifth Floor
Human Resources
Jancar Gallery
The Box

---

Hollywood & West Hollywood Art Galleries





101/EXHIBIT
Named after the original location in Miami's Design District, 101/EXHIBIT represents emerging and established contemporary artists, seeking to highlight the exploratory relationship between artist and audience. Through the public exhibition of contemporary bodies of artwork, the gallery examines the creative process and its potential to challenge the assumption that the traditional divisions of intellectual inquiry (formalism vs. abstraction, art vs. science, emotion vs. reason) are still adequate to deal with the meaningful questions of our time. Location: 668 N. La Peer Drive, West Hollywood, CA 90069, telephone: 310-659-9668, website: http://www.101exhibit.com/






Artspace Warehouse
Is one of the world's leading galleries for savvy contemporary art collectors. With galleries in Zurich and Los Angeles, Artspace Warehouse specializes in guilt-free international urban, pop, graffiti and abstract art. The gallery is unintimidating and gives a new meaning to shopping for museum quality art within one's budget. Location: 7358 Beverly Blvd, Los Angeles, CA 90036, telephone: 323-936-7020, website: www.artspacewarehouse.com | Open every day.


101/EXHIBIT
1301PE
ACE Gallery
ACME
Artspace Warehouse
Cohen Gallery
Couturier Gallery
Diane Rosenstein Fine Art
Fahey/Klein Gallery
Gallery 1988
Gallery GO
George Stern Fine Arts
Hamilton-Selway Fine Art
Hannah Hoffman Gallery
Jack Rutberg Fine Arts
KM Fine Arts
Kohn Gallery
KP Projects
Louis Stern Fine Arts
Ltd. Los Angeles
Marc Foxx
Matthew Marks Gallery
Michael Benevento
Michael Hittleman Gallery
Moran Bondaroff
Overduin & Co.
Peter Mendenhall Gallery
Regen Projects
Redling Fine Art
Richard Telles Fine Art
Spot Photo Works
Steve Turner
Stone Malone Gallery
Thomas Duncan Gallery
TIF Sigfrids
Tobey C. Moss Gallery
Trigg Ison Fine Art The Zep Tepi Emporium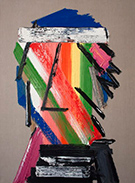 Erik Olson
Exhibition
July 15 - August 19, 2017
Luis De Jesus
Los Angeles

---

West Los Angeles Art Galleries





De Re Gallery
Blue Nudes: Drawing its inspiration from the celebrated images of the Blue Nude by Henri Matisse and Tom Wesselmann, the exhibition will bring the prolific legacy of this image on a journey to the present day through the eyes of the 21st century artists, and will present the changing vision of the nude, in blue, as it was held in the past to its manifestation in the present moment. Location: 8920 Melrose Avenue, Los Angeles, CA 90066, telephone: 310-205-7959, website: http://www/deregallery.com






Haphazard
Haphazard is pleased to present "You Can't Lose If You Don't Play", a group exhibition of new works by four young Los Angeles artists exploring their perspectives on the world around us through traditional art and photography. This exhibition showcases works by Henri Paul Broyard, Josephine Hidajat, Townsend Madix and Rory James Toole. These artists are affiliated with Pacific Dissent Magazine and the works are inspired by urban and everyday experiences in Los Angeles while exploring unconventional techniques and processes. This group exhibition will coincide with the launch of the November issue of Pacific Dissent. Location: 1543 Sawtelle Boulevard, West Los Angeles, CA 90025, telephone: 213-610-4110, website: http://www.haphazard.co.

Anat Ebgi
Angles Gallery
Blum & Poe
Bruce Lurie Gallery
Cherry and Martin
David Kordansky Gallery
De Re Gallery
George Billis Gallery
Hannah Hoffman Gallery
Haphazard
Kayne Griffin Corcoran
Kopeikin Gallery
Luis De Jesus Los Angeles
Maloney Fine Art
Samuel Freeman
Von Lintel Gallery
Walter Maciel Gallery

Galleries in Culver City - near West LA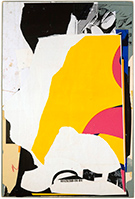 Michael Cutlip
Available from
George Billis Gallery
Los Angeles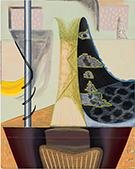 Magalie Guérin
Available from
Anat Ebgi
Culver City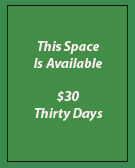 Advertising Space
Galleries, Museums, & Artists
Click for Information


---

Other Los Angeles Art Galleries

Anthony Slayter-Ralph Fine Art
Design Matters
Ernie Wolfe Gallery
Jonathan Novak Contemporary Art
La Luz de Jesus Gallery
The Loft at Liz's
M+B
Michael Dawson Gallery
Photographers' Gallery
The Perfect Exposure Gallery
Subliminal Projects

---

Art-Collecting.com
Los Angeles County Art Galleries


Beverly Hills Art Galleries





Anderson Galleries
The Anderson Galleries are dealers and agents of museum quality 19th and 20th century paintings, drawings and sculpture. We specialize in European academic, realist, impressionist, post-impressionist and modern works. Renoir, Monet, Pissarro, Sisley, Guillaumin, Vuillard, Bouguereau, Le Sidaner, Lebasque, Corot and many other historically significant artists are featured in our gallery collection throughout the year. Appointments are recommended. Member: Appraisers Association of America, Art and Antique Dealers League of America, Fine Art Dealers Association. Location: 354 North Bedford Drive, Beverly Hills, California 90210, telephone: 310-858-1644, website: http://www.andersongalleries.com






Denis Bloch Fine Art
Located in Beverly Hills, our gallery specializes in Modern, Contemporary & Street Art: original prints, drawings, vintage posters, sculptures and Picasso Ceramics. Artists: Bacon, Bochner, Braque, Calder, Chagall, Dine, Dubuffet, Francis, Haring, Hockney, Hirst, Indiana, Kelly, Koons, Le Corbusier, Leger, Lichtenstein, Magritte, Matisse, Matta, Miro, Mr. Brainwash, Picasso, Rauschenberg, Renoir, Stella, Tamayo, Thiebaud, Warhol, Wesselmann, and others. We also buy art and do appraisals. Location: 9626 Brighton Way, Beverly Hills, CA 90210, telephone: 310-270-4880, website: http://www.denisbloch.com/


ACE Gallery Beverly Hills
Anderson Galleries
Denis Bloch Fine Art
Galerie Michael
Gagosian Gallery
Garboushian Gallery
Marc Selwyn Fine Art
Revolver Gallery
Spencer Jon Helfen Fine Arts
Timothy Yarger Fine Art

---

Bergamot Station Art Galleries

---

---

Pasadena Art Galleries

The Folk Tree
Fremont Gallery

---

San Pedro Art Galleries

huZ galleries
South Bay Contemporary
Studio 345 / Pat Wooley & Gloria Lee

---

Other LA County Art Galleries






Silvana Gallery
Is honored to represent THE MASTERS OF FINE ART OF OUR DAY. You are cordially invited to view the solo exhibit of traditional oil paintings by Fongwei Liu. New original artworks created just for our collectors and buyers. Location: 1731 West Glemoaks Blvd. Suite 200, Glendale, CA 91201, telephone: 818-662-7070, website: http://www.silvanagallery.com

artbarltd (El Segundo)
ArtPic (North Hollywood)
Beacon Arts Building (Inglewood)
Egenoff Gallery (Burbank)
Gallery Nucleus (Alhambra)
Silvana Gallery
Topanga Canyon Gallery (Topanga)

---

Art Appraisers

Anderson Fine Art Appraisals
Kevin Zweyer Anderson, AAA
354 North Bedford Drive
Beverly Hills, CA 90210
310-858-3767 Fax 310-858-1643
info@art-appraisals.net
http://www.art-appraisals.net
Specialists in Paintings, Watercolors, Drawings, Prints and Sculpture: 19th Century, Impressionist, Modern and Contemporary. Certified appraiser since 1989. We work with private collectors, estates, insurance adjusters, attorneys, CPAs and institutions. All appraisals we prepare conform to the best practice of the Appraisers Association of America, the Uniform Standards of Professional Appraisal Practice and the IRS.


Stuart H. Salsbury Appraisal Services
Fine Art, Antiques, and Gemological Appraisal Services,
Also available to serve as an expert witness and consultations. 7308 Pacific View Drive, Los Angles, CA 90068, telephone: 323-874-6781, email: salsbury@earthlink.net, visit website for additional information: http://www.artappraisals.com/


Timothy Gordon Appraisals & Brokerage - Gappraisals.com
Timothy Gordon AOA, ISA-CM
Fine Art, Rare Items and Collections
406-728-1812
timbgordon@mac.com
http://gappraisals.com
Expert appraisal of Fine Art for individuals / Museum Collections/Estates. We often set record brokering prices. Also, antiques, rare historic items. Nationally respected-25 years experience-USPAP compliant! We have appraised millions of objects. Licensed, Insured. As seen on television!


Art Asset Management Group Inc.
Bravado Fine Arts & Appraisal Services
Chemers Appraisals (Tusin, CA)
Aline Mayer and Associates
Jacqueline Silverman & Associates, Inc.


---

Art Consultants, Art Advisors and Private Dealers





Artbarltd
Online and Pop-up Gallery based on Los Angeles. Featuring the work of award-winning and emerging modern artists. Offering limited edition photography and illustration prints. Custom curation available. Email: curator@artbarltd.com, telephone: 310-991-2867, website: http://www.artbarltd.com/


Perkey Fine Art
Services for Art Collectors Since 1990. Perkey Fine Art, art consultant and collection manager, works with prominent collectors and beginning art enthusiasts, helping clients to acquire top quality art at the best price, and build and maintain their collections. Services include acquiring, selling, valuation, cataloging, conservation, custom framing and installation. Los Angeles, CA, telephone: 310-204-2787, website: http://www.perkeyfineart.com


ANDLAB
Art Duet
Kevin Barry Fine Art


---

Art Services: Framing and Other Services






Artspace Warehouse
Artspace Warehouse features high quality original artworks from established and emerging international artists at affordable prices for every budget. This new concept makes fabulous contemporary art accessible for everyone! Our international clientele includes first-time as well as established collectors, museums, museum curators, celebrities, designers, set decorators and global corporations. Art can also be rented to enhance the appearance of any residential and office environment. Artspace Warehouse will achieve the finest results enhancing the look of your walls and other areas while reflecting your individual or corporate vision and tastes. Choose from an amazing selection of international and local emerging and established artists for every budget and lifestyle. Location: 7358 Beverly Blvd, Los Angeles, CA 90036, telephone: 323-936-7020, website: www.artspacewarehouse.com






Castelli Framing & Art Services
Fine art framing, archival materials and handling, custom milled hardwood frames to every piece's exact specifications. Castelli offers full line printing on any substrate, custom crating/packing and shipping arrangement domestically / internationally, pickup/delivery in Southern California, art storage, acrylic boxes, canvas stretching. We are the "one-stop shop" for the fine art business assisting many of the top contemporary artists, photographers and galleries in the Los Angeles area. New Location: 5440 W. Washington Blvd, Los Angeles, CA 90016, 310-204-6830, info@castelliframing.com, website: www.castelliframing.com






Los Angeles Modern Auctions (LAMA)
LAMA is the premier auction house for Modern and Contemporary Fine Art & Design. Auctions are held at least two times a year in Southern California and offer material ranging from fine art and furniture to sculpture and decorative art. The director, Peter Loughrey, is an expert authority in Modern Fine Art and Design and is an appraiser on PBS's Antiques Roadshow. 16145 Hart Street, Van Nuys, CA 91406 / Email: peter@lamodern.com / Visit our website for additional information: http://lamodern.com


The 14th Factory (multiple-media experience) *
California Archival Framing (gilded frames)
form follows (frames)
Darger HQ - (online gallery)






Zatista
Is the leading destination to buy original art online, giving you unrivalled access to exclusive collections from all over the world. With over 4000 highly curated works from the most talented emerging and established artists, Zatista provides access to the types of works previously only available to seasoned collectors. Buying online with Zatista is easy with their complimentary art consultation, certificates of authenticity and a buyer guarantee that allows you to try art in your home with free returns (as well as free shipping within the US for all purchases). Their platform makes it fun to discover art you love, with an experience so unique it's like you are right there in front of it. Browse the collections

---

Artist Websites





Barry Masteller - Paintings
He studied painting and life drawing during the sixties with artist Walton Craig Titus, additionally studying painting & art restoration techniques with several independent art conservators and artists He established his own painting studio and gallery doing art restoration and hand carved gilded frames specializing in the ancient technique of water gilding. He has had numerous shows and has work in many public and private collections. Including the Crocker Museum of Art, Monterey Museum of Art, Santa Cruz Museum of Art and History and The San Jose Museum of Art. info@barrymasteller.com website: http://www.barrymasteller.com






Erin Hanson
A life-long painter, as a teenager, she worked in a mural studio creating paintings for restaurants and casinos around the world. A graduate of UC Berkeley, She took pause from art to major in Bioengineering. Inspired by rock climbing Red Rock Canyon and the southern California desert, Hanson has since spent almost a decade painting the dramatic scenery of Utah, Nevada, Arizona and California. She has a unique style of her own, bringing elements of classic impressionism together with modern expressionism and adding a dash of "plein-air style." Her oil paintings stand out, bringing a fresh new look to contemporary Western landscapes. Website: http://www.erinhanson.com/






Michael J Palladino - Paintings
Art has been a passion of mine in which I have channeled my energy and emotions for over the past 5 decades. With the use of brushes, oils, watercolors, pastels, strokes and color I have created an area in my life that I cannot enter into except for while creating art. There is balance between the delicacy and strength with the use of art mediums I have been able to extract art from my mind and soul. Website: http://michaeljpalladino.com/






Lisa Tahir - Glass & Sculpture
My work is informed by the psychological processes of transformation and change. Glass changes from a liquid to a solid under heat over time. This parallels our growth and development as humans. I am available for custom blown, cast, and mixed media constructions for private and public spaces and have over 22 years of experience working with individuals, architects, interior designers, restaurants, and hotels to create and fabricate ideas into objects. Website: http://www.lisatahir.com/


Teimur Amiry - Paintings
Bo Bridges - Photography
Duncan Artistry - Photography / Mixed Media
Vezna Gottwald - Paintings
Raveena Johnson - Paintings
M Kungl - Paintings, Prints & Graphics
Jane M McCabe - Paintings
Kristen Neveu - Mixed Media
Karrie Ross - Paintings
Vigen Sogomonyan - Paintings
Aaron Thornton - Paintings
Joan Weber - Painting
Davyd Whaley - Paintings

---

Non-Profit Art Organizations and Alternative Exhibition Spaces
18th Street Arts Center (Santa Monica)
Annenberg Space for Photography (Los Angeles)
Armory Center for the Arts (Pasadena)
Angels Gate Cultural Center (San Pedro)
The Corita Art Center (Los Angeles)
The dA Center for the Arts (Pomona)
First Street Gallery Art Center (Claremont)
Los Angles Art Associaiton (Los Angeles)
LA Artcore (Union Center for Fine Arts, Los Angeles)
LACE (Los Angeles Contemporary Exhibitions) (Los Angeles)
Los Angeles Center for Digital Art (Los Angeles)
LAUNCH (Los Angeles)
LA><ART
MAK Center & Schindler House (Los Angeles)
Pasadena Society of Artists (Pasadena)
REDCAT (Los Angeles)
Skirball Cultural Center (Los Angeles)
South Bay Contemporary
Watts Towers Arts Center

---

Los Angeles Art Museums

American Museum of Ceramic Art (Pomona)
Autry National Center
The Broad
California African American Museum
California Heritage Museum (Santa Monica)
Craft and Folk Art Museum
Fowler Art Museum (UCLA)
Japanese American National Museum
The J. Paul Getty Museum
Latino Art Museum (Pomona)
Los Angeles County Museum of Art
Museum of Contemporary Art
Museum of Neon Art (Glendale)
The Museum of Tolerance
MUZEO Museum and Cultural Center (Anaheim)
Norton Simon Museum (Pasadena)
Pacific Asian Museum (USC Pasadena)
Pasadena Museum of California Art (Pasadena)
Santa Monica Museum of Art (Santa Monica)
UCLA Hammer Museum
Vincent Price Art Museum

---

Other Art Guides
California Gallery Guide
Los Angeles Gallery Guide
Culver City Gallery Guide
Laguna Beach Gallery Guide
Santa Monica Gallery Guide
San Diego & La Jolla | Other Southern California

California Art Museums and Art Centers

Art Galleries around the United States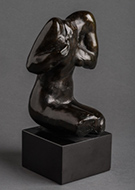 Auguste_Rodin
Available from
Leslie Sacks Gallery
Santa Monica, CA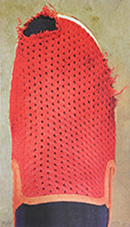 John Baldessari "Red Slipper"
Bert Green Fine Art
Fine Art Print Sales and Publishing
Chicago & Los Angeles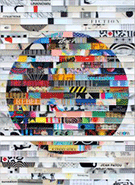 James Verbicky
Exhibition
August 1 - Sept 30, 2017
JoAnne Artman Gallery
Laguna Beach, CA


Hal Mayforth
Painting, Acrylic on Canvas
Zatista.com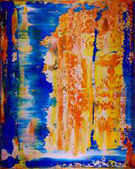 Nestor Toro
Painting, Acrylic on Canvas
Zatista.com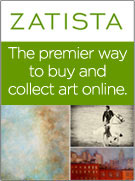 Access to over 4000
original artworks.
Browse Zatista collections

___________________________


Please follow us and share this guide with your art loving friends. Good comments and links on Social Media sites also help us.

To receive our Free monthly newsletter and an occasional email update, register below.


---

Art Bookstore
And one-stop shop for all of your Internet shopping through Amazon!

Art-Collecting.com can also serve as your shopping portal to Amazon.com for all your other Internet shopping - whether for laptops or luggage, heels, hardware, or haberdashery. Just click here: Path to Amazon.




Amazon's Book of the Month Site.

---

Thanks for visiting Art-Collecting.com.

Home | Gallery Guides | Museums & Art Centers | Art Auctions | Art Fairs

Collecting Information | Types of Collecting | Advertising | How to be Listed

Terms of Use | Privacy Policy | Contact | Mailing List

Copyright 2017 by Art-Collecting.com
All Rights Reserved