COLORADO ART GALLERIES
Guide to art galleries located in in the state of Colorado. The Colorado art galleries in this guide represent a wide variety of artworks ranging from contemporary art to traditional fine art, glass art, prints, paintings, sculpture, fine art photography and other types of visual art. If you're interested in collecting art or just enjoy looking at fine art, visit these art galleries in Colorado, including Denver and Aspen.


If you travel and look at art, our online gallery guides are perfect for you. We have a guide for each of the major art cities as well as one for every state. Try an Internet search for something like "Denver art galleries" or "Los Angeles galleries" and you will easily find us near or at the top of the search results. Same holds true if you search for "Colorado galleries." We're online to help you discover the art you're looking for, and to support art communities.


We're always working to improve our online gallery guides. If you know of galleries, important art events or art businesses that should be included, please let us know. Also, we suggest that you support local art galleries, Non-Profit art organizations and art museums whenever possible. Please tell your art friends about Art-Collecting.com and mention this guide in Social Media. Come back soon.



Aspen | Boulder | Breckenridge | Colorado Springs | Fort Collins | Denver
Loveland | Steamboat Springs | Telluride | Vail | Galleries in Other Colorado Cities

---
Colorado Gallery Guide

Aspen Art Galleries


Boulder Art Galleries
15th Street Gallery
Art Inventory Services
Art Mart
Art & Soul Gallery
Art Source International
Boulder Arts & Crafts Gallery
Mary Williams Fine Arts
Shankar Gallery
Smith Klein Gallery
Village Custom Framing and Art



Breckenridge Art Galleries





Raitman Art
Opened in 2007 with a unique idea for an art gallery: Art should be fun. Art should make us smile. The gallery is family-owned, something seen as being a part of the American fabric. Museum-quality, all American art from the finest artists Colorado has to offer is showcased. Art on a Whim offers bright colors, interesting techniques and a touch of whimsy. The Raitmans love sharing their Colorado contemporary collection with you and are happy to ship work all over the world! Location: 100 N. Main St. Breckenridge, CO, email: fineart@raitmanart.com, telephone: 970-547-8399, website: https://www.raitmanart.com/


Altitude Fine Art Photography Gallery
Breckenridge Gallery



Colorado Springs Art Galleries
Arati Artists Gallery
Art Brokers of Colorado
Art Gallery of the Rockies
Boulder Street Gallery
Broadmoor Galleries
Cottonwood Center for the Arts
Galleries Extraordinaire
The Squash Blossom



Denver Art Galleries



Fort Collins Art Galleries
Adagio Art Glass
Canyon Spirit Gallery
The Center for Fine Art Photography
Trimble Court Artisans



Loveland Art Galleries
Columbine Galleries
Lincoln Gallery
Lundeen Sculpture



Steamboat Springs Art Galleries
Mountain Traditions Gallery
Steamboat Springs Arts Council Gallery
Mangelsen Images of Nature Gallery
Wild Horse Gallery of Steamboat Springs



Telluride Art Galleries
Elinoff & Company Gallery
Lucas Gallery
Lustre Gallery
Telluride Gallery of Fine Art



Vail Art Galleries





Raitman Art
Opened in 2007 with a unique idea for an art gallery: Art should be fun. Art should make us smile. The gallery is family-owned, something seen as being a part of the American fabric. Museum-quality, all American art from the finest artists Colorado has to offer is showcased. Art on a Whim offers bright colors, interesting techniques and a touch of whimsy. The Raitmans love sharing their Colorado contemporary collection with you and are happy to ship work all over the world! Location: 227 Bridge St. Vail, CO, email: fineart@raitmanart.com, telephone: 970-476-4883, website: https://www.raitmanart.com/


Claggett/Rey Gallery
The Englishman
Forre & Co. Fine Art
Mount-N-Frame
The Squash Blossom
Vail Fine Art
Vickers Collection



Galleries in Other Colorado Cities
Earthwood Artisans & Collection (Estes Park)
Ernest Fuller Fine Art (Arvada)
The Evergreen Gallery (Evergreen)
Great Western Art Gallery (Aurora)
Lincoln Gallery (Loveland)
Mountain Man Gallery & Custom Framing (Como)
Open Shutter (Durango)
Red Canyon Art Co. (Lyons)
Roadside Gallery (Carbondale)
Shadow Mountain Gallery (Evergreen)
Shark's Ink (Lyons)
Sorrel Sky Gallery
Spirits in the Wind Gallery (Golden)
Urban Art Gallery & Advertising Agency (Arvada)
Wild Spirits Gallery (Estes Park)

---

Artist Websites





Tracy Lynn Pristas - Paintings
An established career painter from Chicago with over 27 successful commissions for art consultants, interior designers, and collectors. Pristas has sold over 180 of her museum-quality originals. She has 17 images licensed by two international publishing companies for affordable fine art reproductions. Her paintings have been featured on the Lifetime TV hit series, Drop Dead Diva and the blockbuster movie, The Breakup. A recipient of direct purchase awards from both The Montana Arts Council and Colorado Creative Industries. Represented by fine art galleries nationally. Websites: http://www.painterpristas.com and http://pristas.przm.com/






Shannon Richardson - Paintings
In Shannon Richardson's recent images she transcends the boundary between reality and memory with an element of the fantastic. Using dreams as a catalyst for the narrative, they are memories as she wishes to remember them and serve as a reminder of the surreal life that daily is her muse. Email: info@shannonrichardsonpaintings.com, visit website for more information https://www.shannonrichardsonpaintings.com/






Robert L. Wogrin - CO
A nationally known artist has placed his work in many local and national art shows. Including the American Artist Professional League and the Allied Artist of America shows in NYC. He is recognized as a fellow by the AAPL and the Hudson Valley Art Association. He is noted as a painter of western landscapes, especially the Colorado Mountains and has the distinction of being the only artist who has painted all of Colo's 54 peaks higher than 14,000 feet. This group now belongs in many national and private collections, as the Forbes magazine collection, and Museums. His paintings also depict the Southwest and Europe. Website: https://wogrinart.com/


Courtney Cotton - Paintings
Lisa Garrison - Paintings
Lauren Kearns - Porcelain
C. C. Opiela - Paintings
Tracy Lynn Pristas - Paintings
Shannon Richardson - Paintings
Boris Sarikov - Sculpture
David Warner - Paintings
Robert L. Wogrin - Paintings



Art Consultants, Art Advisors and Private Dealers





Mirada Art Consultants (Denver area)
If you're looking for an art consultant in the Denver Metro area that will help you create a spectacular residential or commercial space tailored to your unique taste and requirements, contact Steve Sonnen, and Mirada Fine Art's team of art specialists. Luxe Magazine named Mr. Sonnen one of Colorado's true 'Style-Makers' for 2012. Mirada's design sense will help you transform rooms or outdoor areas into art-centric spaces created specifically for you and your discriminating taste. Location: 5490 Parmalee Gulch Road, Indian Hills, CO 80454, (only minutes southwest of Denver), telephone: 303-697-9006, website: http://www.miradaartconsultants.com






THE PROJECT ROOM
Is known for its rich and dynamic portfolio of emerging and mid-career international artists in all media whose work embodies well-executed conceptual depth. Founder and visual artist, Patti Bartelstein, (aka Bella Luca), has developed a reputation for her keen eye and diverse artistic background which is the result of TPR'S brilliant portfolio in addition to dedicated art advising. Additionally, commission works available upon request by Bella Luca, from the intersection of documentary & fine art, these collaborative interactive projects open add a sense of wonderment and artistic beauty to any collection. Location: International, telephone: 847-400-4626, website: https://theprojectroompb.com/


Artemis Gallery Ancient Art (online gallery)
Artwork Network
Christy Lee Fine Arts
Judy Hill Unlimited
Masterpiece Solutions
Raspberry Lane Crafts



Art Services: Appraisers, Framing and Other Services
Art of Estates (Denver)
Art Inventory Services (Boulder)
Littleton School of Art



ASPEN ART GALLERY GUIDE

DENVER ART GALLERY GUIDE

COLORADO ART MUSEUMS AND ART CENTERS

ART GALLERY GUIDES FOR OTHER LOCATIONS
Gallery guides for every state and thirty seven major art cities.

---

About Art-Collecting.com

Art-Collecting.com is an online resource for all art enthusiasts. Art collectors, art travelers and artists will find our comprehensive online Gallery Guides and Museum Guides to be very useful. We feature guides for thirty-seven major art destinations as well as every state. Be sure to look at our Art Fairs Guide and our guides to Miami Art Week and New York Art Fairs which are up online year around.

When exploring around our site you'll find informative articles and guides for specific types of art like Latin American Art, Fine Art Photography and Native American Art. If you're looking for Art Appraisers, Art Advisors & Consultants, Art Auctions or other Art Services we're a good source.

Don't forget to visit our Artist Guides where you'll find links directly to artist websites. Our Painters and Photographers pages are very popular. The guides are very helpful when looking to discover new artists or if you prefer buying art directly from artists.

Here at Art-Collecting.com, we love art as much as you do and are always trying to improve our guides. If you have suggestions or notice listings that should be changed let us know. You can also help by mentioning us to your art friends and to galleries that you visit. Feel free to mention us and post links on your Social Media.

Thanks for stopping by Art-Collecting.com.
Visit our website often and be sure to explore around.
http://art-collecting.com


---

Home | Art Gallery Guides | Museums & Art Centers | Art Appraisals | Art Fairs
Collecting Information | Types of Collecting | Art News | Advertising | How to be Listed

---

Terms of Use | Privacy Policy | Contact | Mailing List
Copyright 2018 by Art-Collecting.com All Rights Reserved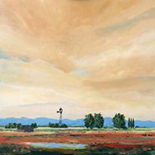 James Bohling
Available from
Ann Korologos Gallery
Basalt, CO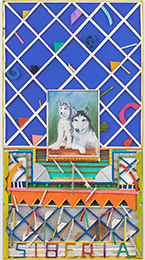 Ben Grocker
Available from
David B. Smith Gallery
Denver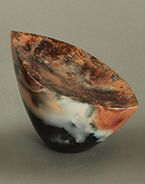 Amy Ellingson
Available from
Artists On Santa Fe
Denver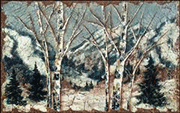 Rolinda Stotts
Available from
Raitman Art
Vail, CO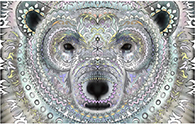 Amanda Vela-Charbonneau
Available from
Kanon Collective
Denver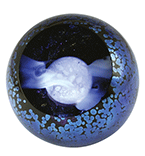 Glass Eye Studio
Available from
Earthwood
Estes Park, CO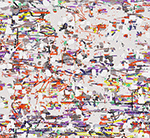 Amy Ellingson
Available from
Robischon Gallery
Denver, CO


Christopher Martin
Available from
Christopher Martin Gallery
Aspen, CO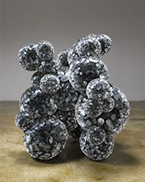 Tara Donovan
Fieldwork
Sept 22 - January 27, 2019
MCA Denver
Denver, CO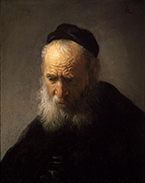 Rembrandt
Painter as Printmaker
Through January 6, 2019
Denver Art Museum
Denver, CO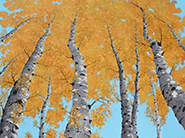 Chuck Harra
Available from
Royal Street Fine Art
Aspen, CO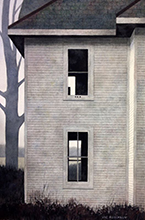 Victor Roschkov
Painting on Watercolor Paper
Zatista.com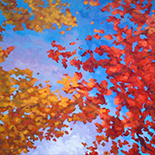 Sydney Hall
Painting, Oil on Canvas
Zatista.com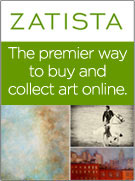 Access to over
4000 original artworks.
Browse Zatista collections

___________________________


Please follow us and share this guide with your art loving friends.





To receive our Free monthly newsletter and an occasional email update, register below.