COLORADO ART GALLERIES
Guide to art galleries located in in the state of Colorado. The Colorado art galleries in this guide represent a wide variety of artworks ranging from contemporary art to traditional fine art, glass art, prints, paintings, sculpture, fine art photography and other types of visual art. If you're interested in collecting art or just enjoy looking at fine art, visit these art galleries in Colorado, including Denver and Aspen.


When looking for art galleries online, Art-Collecting.com is one of the best and easiest websites to quickly find galleries in the US. Just click the "Art Gallery Guides" link near the top of this page or any of our web pages for a listing of states. Also, if you're searching the Internet for art galleries try a search like "Colorado Galleries" or "Denver Galleries" and you'll find us listed at or near the top of the search results. If you know of new art galleries or galleries that have closed, please let us know so we can keep our guides accurate and updated.


We suggest that you support local art galleries, artists, non-profit art organizations and art museums whenever possible. Please tell your art friends about Art-Collecting.com and come back soon.


Aspen | Boulder | Breckenridge | Colorado Springs | Fort Collins | Denver
Loveland | Steamboat Springs | Telluride | Vail | Galleries in Other Colorado Cities

---
Colorado Gallery Guide
Aspen Art Galleries


Boulder Art Galleries
15th Street Studio
Adagio Art Glass
Art Inventory Services
Art Mart
Art & Soul Gallery
Art Source International
Boulder Arts & Crafts Gallery
Earthwood Gallery
JoyEngine
Mary Williams Fine Arts
Shankar Gallery
Smith Klein Gallery
Village Custom Framing and Art
Vilona Gallery





Breckenridge Art Galleries
Altitude Fine Art Photography Gallery






Art on a Whim
Opened in 2007 with a unique idea for an art gallery: Art should be fun. Art should make us smile. The gallery is family-owned, something seen as being a part of the American fabric. Museum-quality, all American art from the finest artists Colorado has to offer is showcased. Art on a Whim offers bright colors, interesting techniques and a touch of whimsy. The Raitmans love sharing their Colorado contemporary collection with you and are happy to ship work all over the world! Location: 100 N. Main St. Breckenridge, CO, telephone: (970) 547-8399, Email: fineart@artonawhim.com


Breckenridge Gallery
Buffalo Mountain Gallery
Fox Ridge Gallery



Colorado Springs Art Galleries
Arati Artists Gallery
Art Brokers of Colorado
Art Gallery of the Rockies
Boulder Street Gallery
Broadmoor Galleries
Cottonwood Center for the Arts
Kemper Galleries
The Modbo
Portiera Designs
The Squash Blossom



Denver Art Galleries



Fort Collins Art Galleries
Art on Mountain Fine Art Gallery
Canyon Spirit Gallery
The Center for Fine Art Photography
The Fine Art and Frame Company
Trimble Court Artisans



Loveland Art Galleries
Art of the Rockies
Braun Gallery
Columbine Galleries
Lauren Kearns Porcelain
Lincoln Gallery
Lundeen Sculpture



Steamboat Springs Art Galleries
Artists' Gallery of Steamboat
Mountain Traditions Gallery
Steamboat Springs Arts Council Gallery
Thomas D. Mangelsen
Wild Horse Gallery of Steamboat Springs



Telluride Art Galleries
Elinoff & Company Gallery
Lucas Gallery
Lustre Gallery
Telluride Gallery of Fine Art



Vail Art Galleries





Art on a Whim
Opened in 2007 with a unique idea for an art gallery: Art should be fun. Art should make us smile. The gallery is family-owned, something seen as being a part of the American fabric. Museum-quality, all American art from the finest artists Colorado has to offer is showcased. Art on a Whim offers bright colors, interesting techniques and a touch of whimsy. The Raitmans love sharing their Colorado contemporary collection with you and are happy to ship work all over the world! Location: 227 and 286 Bridge St. Vail, CO, telephone: (970) 476-4883, Email: fineart@artonawhim.com


Cogswell Gallery
Claggett/Rey Gallery
The Englishman
Forre & Co. Fine Art
Mount-N-Frame






PISMO Fine Art Glass
Located in the heart of Vail, Colorado, PISMO Fine Art Glass offers a rich collection of contemporary art glass including Dale Chihuly, Lino Tagliapietra, Ben Moore as well as many other established and emerging artists. PISMO features one-of a-kind museum quality glass and multiple works of art for both home decor and gift giving. We are pleased to offer on-site consultation for individuals and businesses. Two hour free parking is available in the Vail Village parking structure. Location: 122 E. Meadow Drive, Vail, CO 81657, Telephone: 970-476-2400, E-mail: vail@pismoglass.com


The Squash Blossom
Vail Fine Art
Vickers Collection



Galleries in Other Colorado Cities
Ago Gallery (Ouray)
Around the Corner Art Gallery (Montrose)
Arts at Georgetown (Georgetown)
Earthwood Artisans & Collection (Estes Park)
Elk Horn Fine Art Gallery (Winter Park)
Ellis Contemporary (Durango)
Ernest Fuller Fine Art (Arvada)
The Evergreen Gallery (Evergreen)
Mountain Man Gallery & Custom Framing (Como)
Open Shutter (Durango)
Red Canyon Art Co. (Lyons)
Roadside Gallery (Carbondale)
Shadow Mountain Gallery (Evergreen)
Shark's Ink (Lyons)
Spirits in the Wind Gallery (Golden)
Summerfield Fine Art (Greeley)
Urban Art Gallery & Advertising Agency (Arvada)
Wild Spirits Ltd. (Estes Park)

---

Artist Websites
Michael Baum - Paintings and Prints
Courtney Cotton - Paintings
Lauren Kearns - Porcelain
Tammie Lane - Paintings and Pottery
Jennifer Littleton - Paintings
David Warner - Paintings
C. C. Opiela - Paintings
Peacock Art Studio - Paintings
Boris Sarikov - Sculpture


Liz Thele - Paintings
Jessica Wicken - Paintings






Robert L. Wogrin - CO
A nationally known artist has placed his work in many local and national art shows. Including the American Artist Professional League and the Allied Artist of America shows in NYC. He is recognized as a fellow by the AAPL and the Hudson Valley Art Association. He is noted as a painter of western landscapes, especially the Colorado Mountains and has the distinction of being the only artist who has painted all of Colo's 54 peaks higher than 14,000 feet. This group now belongs in many national and private collections, as the Forbes magazine collection, and Museums. His paintings also depict the Southwest and Europe. Email: rwogrin@gmail.com, Website: http://wogrin-art.com/



Art Consultants, Art Advisors and Private Dealers
212 Art Advisory, Inc.
Artemis Gallery Ancient Art (online gallery)
Artwork Network
Christy Lee Fine Arts
The Colorado Gallery of Fine Art (online gallery)
Judy Hill Unlimited
Masterpiece Solutions






Mirada Art Consultants (Denver area)
If you're looking for an art consultant in the Denver Metro area that will help you create a spectacular residential or commercial space tailored to your unique taste and requirements, contact Steve Sonnen, and Mirada Fine Art's team of art specialists. Luxe Magazine named Mr. Sonnen one of Colorado's true 'Style-Makers' for 2012. Mirada's design sense will help you transform rooms or outdoor areas into art-centric spaces created specifically for you and your discriminating taste. Location: 5490 Parmalee Gulch Road, Indian Hills, CO 80454, (only minutes southwest of Denver), telephone: (303) 697-9006



Art Services: Appraisers, Framing and Other Services
Art Inventory Services (Boulder)
Littleton School of Art



Colorado Art Museums and Non-Profit Art Organizations

Art Galleries around the United States

---

Art Bookstore
Our bookstore features a good selection of art books, magazines and DVD's.
Please support us by making Amazon.com purchases through us or our Art Bookstore.















Amazon's Book of the Month Site for reading ideas and gift suggestions.

Here at Art-Collecting.com, we love art as much as you do. please mention us to your friends, to galleries you visit, and feel free to share the site via Pinterest, Instagram, Twitter, Facebook, or other online venues!

Thanks for visiting art-collecting.com.

---

Home | Art Gallery Guides | Museums & Art Centers | Art Appraisals | Art Fairs
Collecting Information | Types of Collecting | Art News | Bookstore | How to be Listed

---

Terms of Use | Privacy Policy | Contact | Mailing List
Copyright 2015 by Art-Collecting. All Right Reserved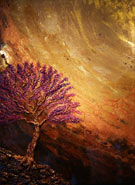 Chris Lundy
Available from
Art on a Whim
Breckenridge and Vail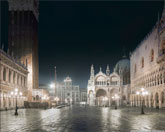 David Burdeny
Available from
Iris Gallery of Photography
Aspen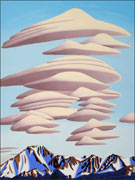 Tracy Felix
Available from
William Havu Gallery
Denver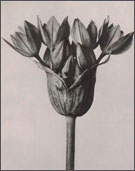 Karl Blossfeldt
Available from
Tam O'Neill Fine Arts
Denver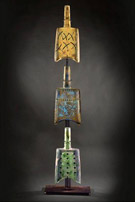 Marlene Rose
Available from
Pismo Fine Art Glass
Vail, Aspen & Denver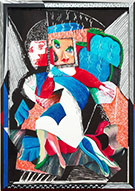 David Hockney
Exhibition
March 7 - April 18, 2015
Leslie Sacks Contemporary
Santa Monica, CA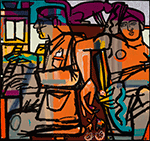 America Martin
Exhibition
February 5 - Mar 31, 2015
JoAnne Artman Gallery
Laguna Beach, CA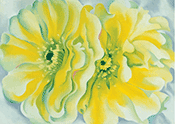 Eloquent Objects:
O'Keeffe & Still-Life Art in NM
March 1 - June 7, 2015
Tacoma Art Museum
Tacoma, WA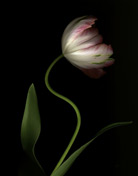 David McCrae
Photographs
Zatista.com


Mike Brouse
Available from
Earthwood
Boulder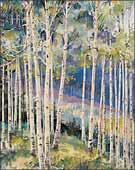 Tammie Lane
Aspen Artist / Gallery
Lane Fine Art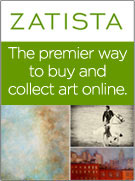 Access to over
4000 original artworks.
Browse Zatista collections

___________________________


Please follow us and share this guide with your art loving friends. Good comments and links on Social Media sites also help us.





To receive our Free monthly newsletter and an occasional email update, register below.


___________________________