NEW YORK ART CONSULTANTS and ART ADVISORS
Listing of New York art consultants and art advisors. If you're looking for advise about buying art, or need help purchasing art for a private or corporate collection, a professional art consultant might be what you need. Here's a list of art consultants and art advisors in New York that you might consider working with.

There is a difference between art consultants and an art advisors. We list both in this section. Both provide professional advise to clients interested in buying art. The main difference is most art advisors charge an hourly fee and do not own or sell their own inventory. Art consultants usually work with a gallery or represent art or artists associated with galleries.

We suggest that you support local art galleries, artists, non-profit art organizations and art museums whenever possible. Please tell your art friends about Art-Collecting.com and come back soon.

Art Consultants and Art Advisors in Other Locations

---


NEW YORK ART FAIR GUIDE
Frieze Art Week NYC May 2019



---
New York Art Consultants and Art Advisors

Art Now Management
New York, NY
917-446-1028
Marketing and career guidance for artists


Art Peritus Advisors & Appraisers
New York, NY
212-566-6626


Bonnie Kagan - Kagan Fine Art & Appraisals
New York, NY


Chaz Sargent & Co. LLC
New York, NY


Coplan Hurowitz Art Advisory
New York, NY
(212) 879-9222


Elegant Century Art, Inc.
New York, NY
917-362-1080


Elizabeth Fiore Art Advisory
New York, NY
646-484-6211


Gibson Contemporary LLC
New York, NY
347-265-9858


Hamburg Kennedy
New York, NY
212-233-1124


Lowell Pettit Art Advisory LLC
New York, NY
718-937-7754


Mercer Contemporary
New York, NY
Telephone number not available


Sheridan Appraisers and Asset Liquidators of New York
New York, NY
917-445-4184


Sloan Fine Art
New York, NY
212-477-1140


State Of The Art - Fine Art Consulting
Winchester, NY
914-484-0535


Sylvia Leonard Wolf Inc.
New York City and Woodstock
845-679-6363



NEW YORK ART GALLERY GUIDE

NEW YORK ART MUSEUMS AND ART CENTERS

ART MUSEUM GUIDES FOR EVERY STATE

ART GALLERY GUIDES FOR OTHER LOCATIONS
Gallery guides for every state and thirty seven major art cities.


---


NEW YORK ART FAIR GUIDE
Frieze Art Week NYC May 2019



---



Data Base of Art Auction Prices and Artist Information
Are you interested in researching an artist or looking for current auction prices?
Mutual Art is a great place to start. They also offer the lowest prices for online appraisals.
They are a well respected source of art information online.


Thanks for visiting Art-Collecting.com.

Here at Art-Collecting.com, we love art as much as you do. Please mention us to your friends, to galleries you visit, and feel free to share the site via Twitter, Facebook, Pinterest, Instagram, or other Social Media venues!

---

Home | Art Gallery Guides | Museums & Art Centers | Art Appraisals | Art Fairs
Collecting Information | Types of Collecting | Art News | Advertising | How to be Listed

---

Terms of Use | Privacy Policy | Contact | Mailing List
Copyright 2019 by Art-Collecting.com All Rights Reserved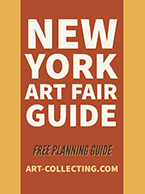 New York Art Fair Guide
Spring 2019
New York, NY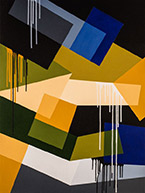 Dieter Schlatter
Painting, Acrylic on Canvas
Zatista.com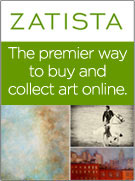 Access to over
4000 original artworks.
Browse Zatista collections

___________________________


Please follow us and share this guide with your art loving friends.







To receive our Free monthly newsletter and an occasional email update, register below.