NEW YORK ART APPRAISERS
Listing of professional art appraisers located in New York City and New York state. Having a current art appraisal of the artworks you own is very important in case of damage or loss. We strongly suggest that you always have a up to date appraisal of your art and artworks. That way you will know the artworks value and can contact your insurance agent to make sure the artwork is covered for the correct value.

There are several types of appraisals and they represent different values. A good qualified and professional art appraiser can explain and help you in deciding which type of art appraisal you need. You will also find additional information, on our Art Appraisals page, which features appraisal associations.

---
New York Fine Art Appraisals

American Art Appraisal
240 East 6th Street,
New York, NY 10003
646-657-9699
American Paintings, Drawings & Sculpture: 1800-1950
http://www.americanartappraisal.com


Art Find Associates, Inc.
135 Central Park West Suite 2 South
New York, NY 10023
212-595.5267
Modern & Contemporary Fine Art of all media, Paintings, prints, sculpture, photographs, site specific, relief, tapestry, glass, etc. 20th c. and 21st. C.
denisejo.levy@gmail.com


Art Peritus Advisors & Appraisers
830 Park Avenue, Suite 11B
New York, NY 10021
212-566-6626
www.artperitus.com


Bonnie Kagan
Kagan Fine Art
115 East 92nd Street
New York, NY 10128
Fine art appraisals for all purposes.
Preparation to sell, 19th & 20th Century expertise, drawings, paintings, sculpture, photographs
212-518-8690
info@kaganart.com
www.kaganappraisals.com


Constance Kamens Fine Art
405 East 54th Street
New York, NY 10022
212-753-6710
ckamens@mindspring.com
www.constancekamens.com/


International Art Acquisitions
3300 Monroe Avenue
Rochester, NY 14618
585-264-1440
iaainc@ix.netcom.com
http://internationalartacquisitions.com/


Lorraine Anne Davis, AAA, USPAP
Fine Art Photography Appraisals and Collection Management LLC
Accredited Specialist, Appraisers Association of America, Inc. USPAP
Dallas, Santa Fe, New York
505-310-0661
www.lorrainedavis.com


Michael Cohn Asian Antiquities
24 East 11th Street
New York, NY 10003
212-473-2347
ways2ways@aol.com
www.mcohngallery.com






Nader Haitian Art Gallery, NY
Haverstraw, NY
845 367-3039
Myriam F. Nader-Salomon is a professional art dealer and appraiser specializing in Haitian Art. In 2014, she joined the American Society of Appraisers and the Association of Online Appraisers. All of her appraisals are compliant with USPAP.
myriamnader2007@aol.com
http://www.naderhaitianart.com/


New York Fine Art Appraisers, Inc.
Jason L. Rahm, ASA
410 Park Avenue, Suite 1530
New York, NY 10022
Our exclusive team of highly professional staff appraisers is expert in most categories of the fine and decorative arts, spanning antiquity through the 21st century, and including paintings, prints, works on paper, sculpture, antique furniture, silver, glass and ceramics. New York Fine Art Appraisers has specialized in appraising the fine and decorative arts since 1980. Telephone: 212-772-0319
jason@nyfaa.com
http://www.nyfaa.com/


Paulina Kolczynska
PK Fine Art Appraisals Inc.
235 East 57th Street #8A
New York, NY 10022
917-330-0029
paulina@pkfa.com
www.pkfa.com


Sheridan Appraisers and Asset Liquidators of New York
Cooper Station #550
New York, NY 10276
877-770-3420
Specializing in estate appraisals and liquidation
ann@sheridanappraisers.com
http://sheridanappraisers.com/


SYLVIA LEONARD WOLF INC.
Fine Art Appraisers + Consultants
279 Cooper Lake Road, Bearsville, NY 12409
and 11 Riverside Drive, New York, NY 10023
35 years international experience appraising & consulting for Fine and Decorative art, Couture Clothing, and challenging items for all purposes: Damage & Loss, Insurance, Estate, and litigation support. AAA past president & board member, USPAP certified
845-679-6363 Cell: 646-245-4563
www.SylviaLeonardWolf.com


Timothy Gordon Appraisals & Brokerage - Gappraisals.com
Timothy Gordon AOA, USPAP Compliant
Fine Art, Rare Items, Estates, Collections. Museum Appraisals, Online Appraisal
New York
406-728-1812
timbgordon@mac.com
http://gappraisals.com


Victoria Shaw-Williamson, AAA
310 West 19th Street
New York 10011
212-675-4535
victoria@victoriashawwilliamson.com
http://www.victoriashawwilliamson.com


Viviane Bregman Ltd
1010 5th Ave #10B
New York, NY 10028
212-988-8665
vbfineart@aol.com
www.artnet.com/vbregman.html



New York Art Galleries

New York Art Museums and Art Centers

---
Art Bookstore
Scroll through a great selection in our art bookstore, treating yourself to a visual feast of richly illustrated coffee-table and other books, magazines, and DVD's about the world of art.

Art-Collecting.com can also serve as your shopping portal to Amazon.com for all your other Internet shopping - whether for laptops or luggage, cameras, heels, or haberdashery. Just click here: Path to Amazon.




Data Base of Art Auction Prices and Artist Information
Are you interested in researching an artist or looking for current auction prices?
Mutual Art is a great place to start. They also offer the lowest prices for online appraisals.
They are a well respected source of art information online.

Thanks for visiting Art-Collecting.com.

Here at Art-Collecting.com, we love art as much as you do. Please mention us to your friends, to galleries you visit, and feel free to share the site via Twitter, Facebook, Pinterest, Instagram, or other Social Media venues!

---

Home | Gallery Guides | Museums & Art Centers | Art Auctions | Art Fairs | Art News
Collecting Information | Types of Collecting | Bookstore | How to be Listed

---

Terms of Use | Privacy Policy | Contact | Mailing List
Copyright 2017 by Art-Collecting.com All Rights Reserved

Alex Katz
Available from
Leslie Sacks Gallery
Santa Monica, CA


Hal Mayforth
Painting, Acrylic on Canvas
Zatista.com


Michele Morata
Painting, Oil on Canvas
Zatista.com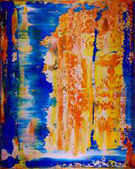 Nestor Toro
Painting, Acrylic on Canvas
Zatista.com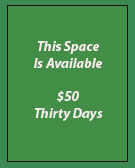 Advertising Space
Galleries, Museums, & Artists
Click for Information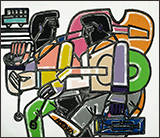 America Martin
Available from
JoAnne Artman Gallery
New York, NY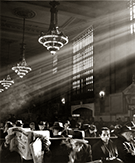 Norman Lerner
Photographs
Zatista.com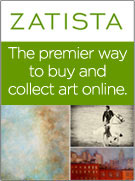 Access to over
4000 original artworks.
Browse Zatista collections

___________________________


Please follow us and share this guide with your art loving friends. Good comments and links on Social Media sites also help us.





To receive our Free monthly newsletter and an occasional email update, register below.


___________________________