COLLECTING CONTEMPORARY ART GLASS
Resource for collecting contemporary Glass Art. This page contains information on how to collect contemporary fine art glass or Art Glass and galleries specializing in Art Glass. Also, further down the page, you'll also find additional resources with information related to collecting Art Glass.


Galleries | Articles | Museums | Books | Magazines | Resources | Blogs

---

Galleries Specializing in Art Glass
Bullseye Connection Gallery - Portland, OR
Chasen Galleries - Richmond, VA
Foster/White Gallery - Seattle, WA
Gallery of Sculpture - Palm Beach, FL
Glass Artists Gallery - Bellevue, WA
Habatat Galleries - Royal Oak, MI
Heller Gallery - New York, NY
Holsten Galleries - Stockbridge, MA
Kela's Glass Gallery - Kapaa, HI
Kittrell Riffkind Artglass - Dallas, TX
Kuivato Gallery - Sedona, AZ
L. H. Selman Ltd. - Santa Cruz, CA
Marx-Saunder Gallery - Chicago, IL
Morgan Contemporary Glass - Pittsburg, PA
NJM Gallery - Portsmouth, NH
Petri's - Sausalito, CA
Philabaum Glass Gallery - Tucson, AZ
Pismo Fine Art Glass - Denver, Aspen and Vail
Prism Contemporary Glass - Chicago, IL
RASgalleries - Yountville, CA
Renaissance Celebration - Bellingham, WA
Seekers Glass Gallery - Cambria, CA
Teller Galleries - Encino, CA
Tobin-Hewett Gallery - Louisville, KY
Traver Gallery - Seattle & Tacoma, WA
Uptown Glassworks - Renton, WA
Vetri - Seattle & Tacoma, WA
Wexler Gallery - Philadelphia, PA

---

Articles about Collecting Art Glass
The Choice is Clear! Protecting Glass from Accidental Breakage



Museums Specializing in Art Glass
Corning Museum of Glass - Corning, NY
Morse Museum of American Art - Winter Park, FL
Museum of American Glass - Wheaton Village, NJ
Museum of Glass - Tacoma, WA



Books on Art Glass
Recommended Books on Contemporary Glass Art
Books about art and collecting art



Magazines about Glass and Art
Glass Art Magazine
Glass Focus
Art In America
ARTnews
Art & Antiques



Online Art Glass Resources
Art Alliance for Contemporary Glass
Dale Chilhuly
Glass Alliance - New Mexico
Glass Art Society
Glass Line Newsletter
Pilchuck Glass School
Stained Glass Links
Wheaton Village



Art Glass Blogs and Online News
If you know of any please let us know.



We need your help in making this resource better and more useful to collectors art glass. How about contributing an article about collecting or some interesting information about the art form. We could use your subject specific expertise and we're open to ideas on how to make this page more useful to visitors. If you're interested in volunteering some time please contact us.

---

Art Bookstore
Our bookstore features a good selection of art books, magazines and DVD's.
Please support us by making Amazon.com purchases through our Art Bookstore.


Visit Amazon's Book of the Month Site

If you find us to be a useful art resource, please mention it to galleries when visiting them.
This helps us a lot, especially if you make a purchase because of information found through us.

Thanks for visiting art-collecting.com.
Please tell your friends and colleagues about us, and come back soon.

---

Home | Art Gallery Guides | Museums & Art Centers | Art Appraisals | Art Fairs
Collecting Information | Types of Collecting | Art Auctions | Bookstore | How to be Listed

---

Terms of Use | Privacy Policy | Contact Information
Copyright 2013 by Art-Support. All Right Reserved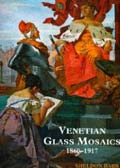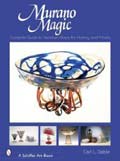 Above are a few recommended books sold in association
with Amazon.com