ALASKA ART MUSEUMS
NON-PROFIT ART ORGANIZATIONS & ART CENTERS
Links to art museums, non-profit art organizations and art centers in Alaska. Art museums and non-profit art centers are valuable community assets. They rely heavily on memberships and on your support, so please consider joining and supporting them. The membership benefits are worth it plus you will be contributing to important local and regional art resources.

Non-profit art centers frequently provide exhibition space for new and cutting edge contemporary art as well as traditional fine art. Besides visual arts, many art centers also provide facilities for music, performance art and other arts, as well as art education.

---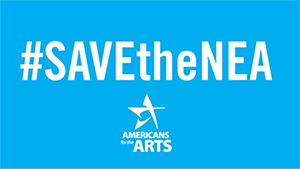 Americans for the Arts
The Trump administration's FY2018 budget proposal calls for termination of funding for the National Endowment for the Arts. The first American President in history to do so. With your help, people everywhere are speaking up and making the case that the NEA makes our nation's economy and communities better. Take two minutes now to contact your elected representatives and tell them to #SAVEtheNEA. It is very important that you send a message today or call your Congressional delegation. How to fine your representatives. Visit the ARTS MOBILIZATION CENTER for additional information and facts. Also, be sure to mention the importance of saving the NEA in your social media and use the hash tag #SAVEtheNEA.

---
For additional art books, magazines and DVD's please visit our bookstore.
Click this link for the Art Bookstore

---

Alaska Art Museums
Alaska State Museum (Juneau)
Anchorage Museum (Anchorage)
Baranov Museum (Kodiak)
Cordova Historical Museum (Cordova)
Juneau-Douglas City Museum (Juneau)
Museum of the Aleutians (Unalaska)
Pratt Museum (Homer)
Sheldon Jackson Museum (Sitka)
Sheldon Museum and Cultural Center (Haines)

University Art Museums and Art Galleries in Alaska
Museum of the North (U of A Fairbanks)

Alaska Art Centers
Alaska Native Heritage Center (Anchorage)
Bunnell Street Arts Center (Homer)
Girdwood Center for Visual Arts (Girdwood)
Kenai Visitors and Cultural Center (Kenai)
Sheldon Museum and Cultural Center (Haines)

Alaska Non-Profit Art Organizations
Alaska Arts Education Consortium
Alaska Design Forum (Anchorage)
Alaska State Council on the Arts (Anchorage)
Alaska Watercolor Society (Anchorage)
Arts in Ketchikan (Ketchikan)
Fairbanks Arts Association (Fairbanks)
Fairbanks Summer Arts Festival (Fairbanks)
Haines Arts Council (Haines)
Homer Council on the Arts (Homer)
International Gallery of Contemporary Art (Anchorage)
Juneau Arts & Humanities Council (Juneau)
Kodiak Arts Council (Kodiak)
Out North (Anchorage)
Seldovia Arts Council (Seldovia)

---

Art Bookstore
Scroll through a great selection in our art bookstore, treating yourself to a visual feast of richly illustrated coffee-table and other books, magazines, and DVD's about the world of art.

Art-Collecting.com can also serve as your shopping portal to Amazon.com for all your other Internet shopping - whether for laptops or luggage, cameras, heels, or haberdashery. Just click here: Path to Amazon.




Amazon's Book of the Month Site for reading ideas and gift suggestions.

Thanks for visiting Art-Collecting.com.

Here at Art-Collecting.com, we love art as much as you do. Please mention us to your friends, to galleries you visit, and feel free to share the site via Twitter, Facebook, Pinterest, Instagram, or other Social Media venues!

---

Home | Art Gallery Guides | Museums & Art Centers | Art Appraisals | Art Fairs
Collecting Information | Types of Collecting | Auctions | Bookstore | How to be Listed

---

Terms of Use | Privacy Policy | Contact | Mailing List
Copyright 2016 by Art-Collecting.com All Rights Reserved