MICHIGAN ART MUSEUMS
NON-PROFIT ART ORGANIZATIONS & ART CENTERS
Links to art museums, non-profit art organizations and art centers in Michigan. Art museums and non-profit art centers are valuable community assets. They rely heavily on memberships and on your support, so please consider joining and supporting them. The membership benefits are worth it plus you will be contributing to important art resources.

Non-profit art centers frequently provide exhibition space for new and cutting edge contemporary art as well as traditional fine art. Besides visual arts, many art centers also provide facilities for music, performance art and other arts, as well as art education.

---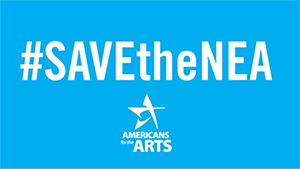 Americans for the Arts
The Trump administration's FY2018 budget proposal calls for termination of funding for the National Endowment for the Arts. The first American President in history to do so. With your help, people everywhere are speaking up and making the case that the NEA makes our nation's economy and communities better. Take two minutes now to contact your elected representatives and tell them to #SAVEtheNEA. It is very important that you send a message today or call your Congressional delegation. How to fine your representatives. Visit the ARTS MOBILIZATION CENTER for additional information and facts. Also, be sure to mention the importance of saving the NEA in your social media and use the hash tag #SAVEtheNEA.

---
For additional art books, magazines and DVD's please visit our bookstore.
Click this link for the Art Bookstore.

---

Michigan Art Museums
Dennos Museum Center (Traverse City)
Ella Sharp Museum (Jackson)
Grand Rapids Art Museum
Grand Rapids Public Museum
Museum of New Art (Detroit)
Muskegon Museum of Art
Saginaw Art Museum
Sloan Museum (Flint)
Walter P. Chrysler Museum (Auburn Hills)

University Art Museums and Art Galleries in Michigan
Cranbrook Art Museum (Bloomfield Hills)
The Detroit Institute of Arts
Flint Institute of Arts
Kalamazoo Institute of Arts
Kendall (Ferris State University - Grand Rapids)
University of Michigan Museum of Art (Ann Arbor)
Wayne State University - Art Department Gallery (Detroit)
Wayne State University - Elaine L. Jacob Gallery (Detroit)

Michigan Art Centers
Ann Arbor Art Center
The Art Cafe (Davison)
The Art Center (Mount Clemens)
Art Center of Battle Creek
Arts and Scraps (Detroit)
Birmingham Bloomfield Art Center
Crooked Tree Arts Center (Petoskey)
Clinton County Arts Council (St. Johns)
Detroit Artists Market
Flint Cultural Center
Ford Community & Performing Arts Center (Dearborn)
Forest Hills Fine Arts Center
Grosse Pointe Art Center (Grosse Pointe)
Krasl Art Center (St. Joseph)
Lansing Art Gallery (Lansing)
Michigan Historical Center (Lansing)
Midland Center for the Arts
N'Namdi Center for Contemporary Art (Detroit)
Nuveen Community Center for the Arts (Montague)
Paint Creek Center for the Arts (Detroit)
Shiawassee Arts Center (Owosso)
Urban Institute for Contemporary Art (Grand Rapids)
Van Singel Fine Arts Center (Byron Center)

Michigan Non-Profit Art Organizations
Arts Council of Greater Grand Rapids
Arts Council of Greater Kalamazoo
Arts Council of Greater Lansing
ArtServe Michigan
Art League of Michigan
Artworks Gallery (Big Rapids)
Brighton Art Guild (Brighton)
Dearborn Community Arts Council
Detroit Artists Market
Detroit Focus
Downriver Council for the Arts (Taylor)
Greater Flint Arts Council
The Guild of Artists & Artisans (Ann Arbor)
Michigan Art Education Association
Michigan Humanities Council
Plymouth Community Arts Council
Shiawassee Arts Council
St. Clair Art Association
VSA Arts of Michigan

---

Art Bookstore
Scroll through a great selection in our art bookstore, treating yourself to a visual feast of richly illustrated coffee-table and other books, magazines, and DVD's about the world of art.

Art-Collecting.com can also serve as your shopping portal to Amazon.com for all your other Internet shopping - whether for laptops or luggage, cameras, heels, or haberdashery. Just click here: Path to Amazon.




Amazon's Book of the Month Site for reading ideas and gift suggestions.

Thanks for visiting Art-Collecting.com.

Here at Art-Collecting.com, we love art as much as you do. Please mention us to your friends, to galleries you visit, and feel free to share the site via Twitter, Facebook, Pinterest, Instagram, or other Social Media venues!

---

Home | Art Gallery Guides | Museums & Art Centers | Art Appraisals | Art Fairs
Collecting Information | Types of Collecting | Art News | Advertising | How to be Listed

---

Terms of Use | Privacy Policy | Contact | Mailing List
Copyright 2017 by Art-Collecting.com All Rights Reserved
Frida Kahlo and
Diego Rivera
April 11 - Aug 20, 2017
Heard Museum
Pheonix, AZ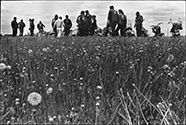 Danny Lyon in
Zurich
May 24 - July 29, 2017
Edwynn Houk Gallery
New York, NY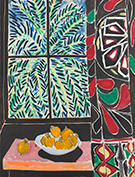 Matisse in the Studio
April 9 - July 9, 2017
Museum of Fine Arts
Boston, MA


México 1900-1950
Rivera, Kahlo, Orozco,
and the Avant-Garde,
Available from
Dallas Museum of Art
Dallas, TX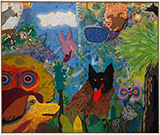 Of Dogs and Other People
The Art of Roy De Forest
April 29 - August 29, 2017
Oakland Museum of California
Oakland, CA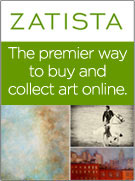 Access to over
4000 original artworks.
Browse Zatista collections

___________________________


Please follow us and share this guide with your art loving friends. Good comments and links on Social Media sites also help us.





To receive our Free monthly newsletter and an occasional email update, register below.


___________________________