FLORIDA ART APPRAISERS
Listing of professional art appraisers located in Florida. Having a current art appraisal of the artworks you own is very important in case of damage or loss. We strongly suggest that you always have a up to date appraisal of your art and artworks. That way you will know the artworks value and can contact your insurance agent to make sure the artwork is covered for the correct value.

There are several types of appraisals and they represent different values. A good qualified and professional art appraiser can explain and help you in deciding which type of art appraisal you need. You will also find additional information, on our Art Appraisals page, which features appraisal associations.

---
Florida Fine Art Appraisals

Dora Valdes-Fauli, USPAP, ISA-AM
2655 Le Jeune Road, Suite 546
Coral Gables, FL 33134
305 779-4874
doravf@bellsouth.net
www.dvfservices.com


E. Linda Poras, Fine Arts Appraiser
2555 Collins Ave #2306
Miami Beach, FL 33140
786 581-7260
linda@fineartsappraiser.com
www.fineartsappraiser.com


Estate Services Appraisals
800 Douglas Road, Suite 101
Coral Gables, FL. 33134
Toll Free: 888 217.2760
305 442-8743
artdeco@modernism.com
www.modernism.com/modernism_appraisals.cfm


Hartman & Company Fine Art
2030 Intercoastal Drive
Fort Lauderdale, FL 33305
954 537-3307
ericahartman@hartmanfineart.com
www.hartmanfineart.com


Janet G. Smith Fine Art Consulting & Appraisal
708 Cherry Laurel Street
Minneola, FL 34715
402 320-1239
info@jgsart.com
http://www.jgsart.com


Jimmy D Robinson - Art Broker
Jimmy D. Robinson Fine Art Appraiser Member IFAA
Specializes in brokering large collections of art as well as multi-million dollar paintings and single works of Art to a private clientele, 4 and 5-star hotels and corporations worldwide, including Contemporary, Korean, Japanese, American and European paintings. One of the biggest sellers of Kim Tschang-Yeul, Yayoi Kusama, Adolph Gottlieb, Helen Frankenthaler works of art along with Rauschenberg, Jenkins, Stella, Archer, Warhol, Janklow, Appel, Warhol and so many other great contemporary artists from around the world. Miami, Ft Lauderdale, Palm Beach, Orlando, telephone: (561) 602-1400
jimmydrobinson@comcast.net
www.jimmydrobinson.net


MGF Appraisals, LLC
Monica Fidel, ISA CAPP
Certified Member of the International Society of Appraisers
Insurance coverage, Insurance claims, Estate and Probate, Divorces, Charitable donations, Bankruptcy.
Furniture, fine art, antiques, collectibles, glass, silver, porcelain, residential contents.
1018 SW 43rd Avenue
Miami, FL 33134
305 776-6481
monica@mgfappraisals.com
http://mgfappraisals.com/


Penelope Dixon & Associates
4040 NE 2nd Avenue, Suite 303
Miami, FL 33137
305 571-8080
penelope@peneloped.com
www.peneloped.com


Tara Ana Finley, ISA, AM
Anubis Appraisal & Estate Services, Inc.
*Appraisals of Antiques, Paintings, Prints, Decorations, Silver, Jewelry, Latin American Art,
Collectibles, Tribal Art, and Antiquities for Insurance, Donation, Divorce and Estate and Probate Purposes.
*Auctions and Estate Sales of Antiques and Personal Tangibles.
*Art Brokerage of specific art works.
*Art Consultant. Credentials: 30+ years experience with Sotheby s, Christie s and Phillips, Accredited member ISA, USPAP 2006 Certified. Past Antiques Roadshow Appraiser
3500 Ponce de Leon Blvd. Suite 2, Coral Gables, FL 33134
305 446-1820 and Fax: 305 648-1939
tarafinley@anubisappraisal.com
www.anubisappraisal.com


Timothy Gordon Appraisals & Brokerage - Gappraisals.com
Timothy Gordon AOA, USPAP Compliant
Fine Art, Rare Items and Collections
Florida
(406) 728-1812
timbgordon@mac.com
http://gappraisals.com
Expert appraisal of Fine Art for individuals / Museum Collections/Estates. We often set record brokering prices. Also, antiques, rare historic items. Nationally respected-25 years experience-USPAP compliant! We have appraised millions of objects. Licensed, Insured. As seen on television!


United Appraisal Group, Inc.
Arlene Schwarz, GG, ISA AM
3079 NE 183rd Lane
Aventura, FL 33160
305 931-5800
as@unitedappraisalgroup.com
www.unitedappraisalgroup.com


Florida Art Galleries

Florida Art Museums and Art Centers

---
Art Bookstore
Scroll through a great selection in our art bookstore, treating yourself to a visual feast of richly illustrated coffee-table and other books, magazines, and DVD's about the world of art.

Art-Collecting.com can also serve as your shopping portal to Amazon.com for all your other Internet shopping - whether for laptops or luggage, cameras, heels, or haberdashery. Just click here: Path to Amazon.




Data Base of Art Auction Prices and Artist Information
Are you interested in researching an artist or looking for current auction prices?
Mutual Art is a great place to start. They also offer the lowest prices for online appraisals.
They are a well respected source of art information online.

Thanks for visiting Art-Collecting.com.

Here at Art-Collecting.com, we love art as much as you do. Please mention us to your friends, to galleries you visit, and feel free to share the site via Twitter, Facebook, Pinterest, Instagram, or other Social Media venues!

---

Home | Gallery Guides | Museums & Art Centers | Art Auctions | Art Fairs | Art News
Collecting Information | Types of Collecting | Bookstore | How to be Listed

---

Terms of Use | Privacy Policy | Contact | Mailing List
Copyright 2017 by Art-Collecting.com All Rights Reserved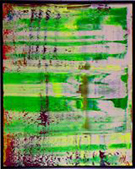 Nestor Toro
Painting, Acrylic on Canvas
Zatista.com


Silvia Trujillo
Painting, Acrylic on Canvas
Zatista.com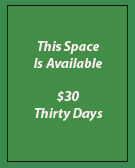 Advertising Space
Galleries, Museums, & Artists
Click for Information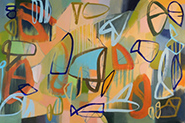 Hal Mayforth
Painting, Acrylic on Canvas
Zatista.com


Nicholas Bell
Photograph, Archival Ink Jet
Zatista.com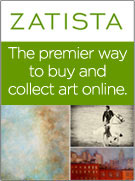 Access to over
4000 original artworks.
Browse Zatista collections

___________________________


Please follow us and share this guide with your art loving friends. Good comments and links on Social Media sites also help us.





To receive our Free monthly newsletter and an occasional email update, register below.


___________________________