COLLECTING OUTSIDER AND FOLK ART
Online resource about collecting Outsider art and Folk art. Simply, "Outsider Art" is art made by people who are "outside" the loose system of professional art schools, galleries, distributors, and collectors. The art is usually quite original -- often with a raw, earthy beauty or power.

It was the British art historian Roger Cardinal, according to multiple sources, who originally began using the term "Outsider Art."

The term is used as the American equivalent of the French term "Brut" art, which was coined by the French painter and sculptor Jean Dubuffet, after he was "attracted particularly" by the drawings of mental patients that he saw in Switzerland in 1945, according to the Museum of Modern Art (MoMA) website (citing Oxford University Press).

Outsider Art has grown to include artists working on their own, often self-taught and working day jobs, not seeing themselves primarily as artists, living in rural areas or anywhere outside of the gallery system.

The term has also taken on more meaning in the last few decades, as large art retrospectives have become more popular, vaulting certain artists or schools of art into the pantheon of the celebrated -- with ancillary merchandising bonanzas.

Outsider Art, then, is made by people who have not achieved fame or fortune or been anointed as "the artist to watch" or "up-and-coming" or "established" by the powers that be - namely, gallery owners, collectors, and journalists.

The question always lurks, of course, as to what happens when Outsider artists are "discovered" and their work begins to sell, so that they achieve, for instance, several gallery shows and financial success. Even if the art remains the same, can they then be considered to be Outsider artists?

In fact, a 2013 review of a well-known New York paper's seeming-dismissal of Outsider Art as another faux fad brought up just such a question.

Perhaps predictably, then, Outsider Art is now considered part of the "inside track" so to speak. An "Outsider Art Fair" will be held in Paris in 2013 (October 24-27) and in New York in 2014 (May 8-11). The fair's website is sleek butter yellow and everything one might expect of New York and Paris, including the omission of capital letters.

Two collections of Outsider Art in the news include pieces debuted at the Philadelphia Museum of Art from the Jill and Sheldon Bonovitz Collection (27 Outsider artists) in 2013; and the 2010 gift of Anthony Petullo's 2010 gift of over 300 pieces of Outsider Art (drawings, paintings and sculptures) to the Milwaukee Art Museum.

Below you'll find a list of galleries and dealers that specialize in Outsider art. They carry a variety of artworks for sale and they're operated by experts in the field. You'll find additional resources to guide in your art education.


Galleries | Articles | Museums | Books | Magazines | Resources | Blogs

---

Galleries Specializing in Outsider Art and Folk Art
America Oh Yes - Hilton Head, SC and Washington, DC
The Ames Gallery - Berkeley, CA
The Anthony Petullo Collection (Milwaukee, WI)
Anton Haardt Gallery - New Orleans, LA
Art Brut - Woodbridge, CT
At Home Folk Art Gallery -Greensboro, NC
Barbara Archer Gallery - Atlanta, GA
Calvin Morris Gallery - New York, NY
Carl Hammer Gallery - Chicago, IL
Cognoscenti Folk Art
Focal Art Gallery - La Jolla, CA
Galerie Bonheur - St. Louis, MO
Galerie St. Etienne - New York, NY
Judy A. Saslow Gallery - Chicago, IL
Lindsay Gallery - Columbus, OH
Marcia Weber / Art Object - Montgomery, AL
Modern Primitive Gallery - Atlanta, GA
Robert Cargo Folk Art Gallery - Paoli, PA
Ricco Maresca Gallery - New York, NY
Rising Fawn Folk Art Gallery - Lookout Mtn., TN
Yard Dog - Austin, TX

---

Articles about Collecting Outsider Art and Folk Art
None featured at this time


Museums Specializing in Outsider Art and Folk Art
Abby Aldrich Rockefeller Folk Art Museum - Williamsburg, VA
American Folk Art Museum - New York, NY
American Visionary Art Museum - Baltimore, MD
Anthony Petullo Collection of Self-Taught & Outsider Art - Milwaukee, WI
Church Street Art Gallery - Lenox, MA
Craft and Folk Art Museum - Los Angels, CA
Intuit: The Center for Intuitive & Outsider Art - Chicago, IL
The Mennello Museum of American Folk Art - Orlando, FL
Mingei International Museum of Folk Art - San Diego, CA
Museum of International Folk Art - Santa Fe, NM


Books on Outsider Art and Folk Art
* Recommended Outsider Art and Folk Art books
* Additional books on Outsider and Folk Art


Outsider Art Magazines
Raw Vision
Art In America
ARTnews
Art & Antiques


Online Outsider Art Resources
Folk Art Society of America
Interesting Ideas.com
Outsider Art World
Visionary Art
What is Outsider Art


Blogs about Outsider Art
Art Brut and Outsider Art
Anonymous Works
Confessions of an Outsider Artist!
Outsider and Folk Art - Church Street


We need your help in making this resource better and more useful to collectors of Outsider and Folk Art. How about contributing an article about collecting or some interesting information about the art form. We could use your subject specific expertise and we're open to ideas on how to make this page more useful to visitors. If you're interested in volunteering some time please contact us.

---

Art Bookstore
Our bookstore features a good variety of art books, magazines and DVD's.
We're associated with Amazon.com and all purchases going through our links helps to support us.
You'll find books listed by publication year and categories in our Art Bookstore.

If you find Art-Collecting.com to be a useful art resource, tell your art friends and galleries about us.
Also, please link to us and mention us in your Social Media postings.

Thanks for visiting art-collecting.com.

---

Home | Gallery Guides | Museums & Art Centers | Art Auctions | Art Fairs | Art News
Collecting Information | Types of Collecting | Bookstore | How to be Listed

---

Terms of Use | Privacy Policy | Contact | Mailing List
Copyright 2014 by Art-Collecting. All Right Reserved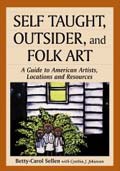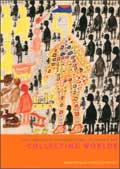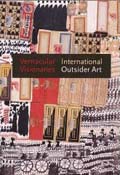 Above are a few recommended books sold through and in association with Amazon.com


___________________________



Please share this guide with your art friends and also share links on your favorite Social Media sites.






To receive our Free monthly newsletter and an occasional email update, register below.


___________________________