COLLECTING OUTSIDER AND FOLK ART
Online resource about collecting Outsider art and Folk art. Below is a list of galleries and dealers that specialize in Outsider art. They carry a variety of artworks for sale and they're operated by experts in the field. You'll find additional resources to guide in your art education, they include recommended books on Outsider and Folk art, museums, and other Folk art related resources providing useful and valuable art information. If you have ideas for improving this art resource, please let us know about them.


Galleries | Articles | Museums | Books | Magazines | Resources | Blogs

---

Galleries Specializing in Outsider Art and Folk Art
America Oh Yes - Hilton Head, SC and Washington, DC
The Ames Gallery - Berkeley, CA
The Anthony Petullo Collection (Milwaukee, WI)
Anton Haardt Gallery - New Orleans, LA
Art Brut - Woodbridge, CT
At Home Folk Art Gallery -Greensboro, NC
Barbara Archer Gallery - Atlanta, GA
Calvin Morris Gallery - New York, NY
Carl Hammer Gallery - Chicago, IL
Cognoscenti Folk Art
Focal Art Gallery - La Jolla, CA
Galerie Bonheur - St. Louis, MO
Galerie St. Etienne - New York, NY
Ginger Young Gallery (Chapel Hill, NC)
Judy A. Saslow Gallery - Chicago, IL
Lindsay Gallery - Columbus, OH
Marcia Weber / Art Object - Montgomery, AL
Modern Primitive Gallery - Atlanta, GA
Robert Cargo Folk Art Gallery - Paoli, PA
Ricco Maresca Gallery - New York, NY
Rising Fawn Folk Art Gallery - Lookout Mtn., TN
Yard Dog - Austin, TX

---

Articles about Collecting Outsider Art and Folk Art
None featured at this time



Museums Specializing in Outsider Art and Folk Art
Abby Aldrich Rockefeller Folk Art Museum - Williamsburg, VA
American Folk Art Museum - New York, NY
American Visionary Art Museum - Baltimore, MD
Anthony Petullo Collection of Self-Taught & Outsider Art - Milwaukee, WI
Church Street Art Gallery - Lenox, MA
Craft and Folk Art Museum - Los Angels, CA
Intuit: The Center for Intuitive & Outsider Art - Chicago, IL
The Mennello Museum of American Folk Art - Orlando, FL
Mingei International Museum of Folk Art - San Diego, CA
Museum of International Folk Art - Santa Fe, NM



Books on Outsider Art and Folk Art
* Recommended Outsider Art and Folk Art books
* Additional books on Outsider and Folk Art



Outsider Art Magazines
Raw Vision
Art In America
ARTnews
Art & Antiques



Online Outsider Art Resources
Folk Art Society of America
Interesting Ideas.com
Outsider Art World
Visionary Art
What is Outsider Art



Blogs about Outsider Art
Art Brut and Outsider Art
Anonymous Works
Confessions of an Outsider Artist!
Outsider and Folk Art - Church Street



We need your help in making this resource better and more useful to collectors of Outsider and Folk Art. How about contributing an article about collecting or some interesting information about the art form. We could use your subject specific expertise and we're open to ideas on how to make this page more useful to visitors. If you're interested in volunteering some time please contact us.

---

Art Bookstore
Our bookstore features a good selection of art books, magazines and DVD's.
Please support us by making Amazon.com purchases through our Art Bookstore.


Visit Amazon's Book of the Month Site

If you find us to be a useful art resource, please mention it to galleries when visiting them.
This helps us a lot, especially if you make a purchase because of information found through us.

Thanks for visiting art-collecting.com.
Please tell your friends and colleagues about us, and come back soon.

---

Home | Art Gallery Guides | Museums & Art Centers | Art Appraisals | Art Fairs
Collecting Information | Types of Collecting | Art Auctions | Bookstore | How to be Listed

---

Terms of Use | Privacy Policy | Contact Information
Copyright 2013 by Art-Collecting. All Right Reserved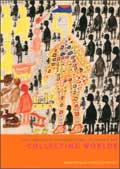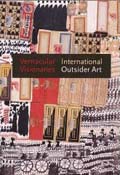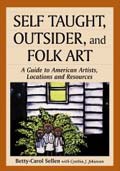 Above are a few recommended books sold in association
with Amazon.com