COLLECTING PRINTS
Online resource for information on collecting fine art prints. Page includes information about old prints as well as contemporary prints and a listing of galleries specializing in fine art prints. Also, further down the page you'll find additional resources and books related to collecting prints.


Galleries | Articles | Museums | Books | Magazines | Resources | Blogs

---

Galleries Specializing in Prints
Aaron Galleries - Chicago, IL
Annex Galleries - Santa Rosa, CA
The Art of Japan. - Medina, WA
Barbara Krakow Gallery - Boston, MA
Bobbie Greenfield Gallery - Santa Monica, CA
Chicago Printmakers Collaborative - Chicago, IL
Conrad R. Graeber Fine Art - Riderwood, MD
Davidson Galleries - Seattle, WA
Denis Bloch Fine Art - Los Angeles, CA
Eastside Editions - San Francisco, CA
Egenolf Gallery - Burbank, CA
Eric Buechel - TN (18th-19th century prints)
Fine Impressions Gallery - Seattle, WA
Fine Print Collection - Fort Collins, CO
Frederick Baker, Inc. - Chicago, IL
International Print Center New York - New York, NY
Joel Oppenheimer, Inc. - Chicago, IL
Kathryn Markel - New York, NY
Kay Lopata Fine Arts - Wycombe, PA
The Old Print Shop - New York, NY
Pace Prints - New York, NY
Philadelphia Print Shop - Philadelphia, PA
Richard Reed Armstrong Fine Art - Chicago, IL
Schein & Schein - San Francisco, CA
Tam O'Neill Fine Art - Denver, CO
Thomas French Fine Art - Akron and Cleveland, OH
Washington Printmakers Gallery - Washington, DC
William P. Carl Fine Prints - Northampton, MA
Warnock Fine Arts - San Francisco, CA
Works on Paper, Inc. - Philadelphia, PA


Articles about Collecting Prints
Contemporary Print Collecting by Cristin Tierney
Collecting Antique Prints - The Collector's Guide
Collecting Prints - Coskun
Care of Art Prints - Artelino
How to Care for Your Collection - Smithsonian


Books on Print Collecting
* Art books and books on collecting art


Magazines on Fine Art Prints & Art in General
American Art Collector
American Art Review
Antiques and the Arts
Art In America
Artforum
ARTnews
Art and Antiques
Imprint
Printmaking Today
Southwest Art


Online Print Resources
American Historical Print Collectors Society
American Print Alliance
The Boston Printmakers
California Society of Printmakers
International Fine Print Dealers Association
International Print Center New York
Los Angeles Printmaking Society
National Gallery of Art - Prints & Drawing Collection
Print Arts Northwest
The Print Center (Philadelphia)
Print Council of America
Print Europe
Printed Matter
Seattle Print Arts


Print Collecting Blogs and Online News
Picasso Prints - Ledor Fine Art
Print Australia - Bellebryd


We need your help in making this print resource better. How about contributing an article about collecting or some interesting information about the art form. We could use your subject specific expertise and we're open to ideas on how to make this page more useful to visitors. If you're interested in volunteering some time please contact us. Help make the online art community better.

---

Art Bookstore
Our bookstore features a good variety of art books, magazines and DVD's.
We're associated with Amazon.com and all purchases going through our links helps to support us.
You'll find books listed by publication year and categories in our Art Bookstore.











If you find Art-Collecting.com to be a useful art resource, tell your art friends and galleries about us.
Also, please link to us and mention us in your Social Media postings.

Thanks for visiting art-collecting.com.

---

Home | Gallery Guides | Museums & Art Centers | Art Auctions | Art Fairs | Art News
Collecting Information | Types of Collecting | Bookstore | How to be Listed

---

Terms of Use | Privacy Policy | Contact | Mailing List
Copyright 2016 by Art-Collecting.com All Right Reserved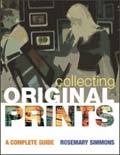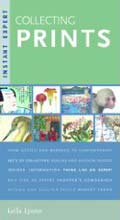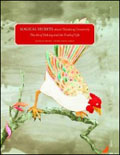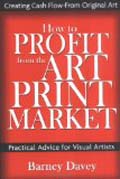 Above are a few recommended books sold through and in association with Amazon.com

___________________________


Please follow us and share this guide with your art loving friends. Good comments and links on Social Media sites also help us.





To receive our Free monthly newsletter and an occasional email update, register below.


___________________________