---
CHELSEA ART GALLERIES

NEW YORK GALLERY DIRECTORY
Chelsea art galleries and guide to galleries located in the Chelsea art district of New York. This gallery directory features art galleries representing a wide variety of artworks. While Chelsea is known for its contemporary art, a number of the galleries also feature artworks by the Masters. Traditional art, fine art photography, paintings, prints, and sculpture are also represented.

The Chelsea art district is one of the most important and influential art districts in the world. It is concentrated largely between West 18th and West 27th Streets, and 10th and 11th Avenues. The district features several hundred galleries lining street upon street; many buildings have multiple floors of galleries.

Chelsea also includes a few uniquely New York cultural experiences. The High Line trail, for instance -- on Chelsea's west side -- is a former railroad bed that has been refurbished with landscaping; numerous art galleries and rapidly-gentrifying property skirt either side of the trail. The Chelsea art experience can be enhanced with a few more Chelsea cultural constants such as the Rubin Museum, on West 17th Street, focused on "personal connections to the ideas, cultures, and art of Himalayan Asia," according to the website. Also, check out performance spaces The Joyce Theater and The Kitchen, and art-book hub Printed Matter.

If you're interested in collecting art the galleries in Chelsea should be looked at, especially if you're looking for major and or important works of contemporary art.

* Chelsea Galleries
* Chelsea Appointment Only Galleries
* Art Consultants & Private Dealers
* Art Services: Appraisers, Framing, etc.
* Chelsea Non-Profit Art Organizations

---
Other New York Art Galleries

Chelsea | Lower East Side | Downtown | Midtown | Uptown | Brooklyn | Bronx | Queens | Metro Area, Westchester County, Hudson River, etc. | The Hamptons & Long Island | Upstate New York Galleries

New Jersey Gallery Guide
Connecticut Gallery Guide

Contemporary Art in New York

New York Art Museums & Non-Profit Organizations

---

ART-COLLECTING.COM
NEW YORK CITY GALLERIES
CHELSEA GALLERY GUIDE

Chelsea Galleries on West 29th Street
Cuban Art Space (Center for Cuban Studies)
David Nolan New York
Martos Gallery


Chelsea Galleries on West 28th Street
Atlantic Gallery
Carter Burden Gallery
Cristin Tierney
Fred Torres Collaborations
Joshua Liner Gallery
Phoenix Gallery
Viridian Artists


Chelsea Galleries on West 27th Street
Aperture Gallery
Casey Kaplan
Ceres Gallery
Flomenhaft Gallery
Garvey | Simon Art Access
Littlejohn Contemporary Art
Luise Ross Gallery
Miyako Yoshinaga
Nancy Hoffman Gallery
The Painting Center
Paul Kasmin Gallery
RARE






Sundaram Tagore Gallery
Established in 2000, Sundaram Tagore Gallery is devoted to opening the exchange of ideas between Western and non-Western cultures. The focus is on developing exhibitions and hosting events that engage in the spiritual, social and aesthetic dialogues of today. In a world where communication is instant and cultures are colliding and melding as never before, our goal is to provide a venue for art that transcends boundaries of all sorts. 547 West 27th Street, New York, NY 10001, Telephone (212) 677-4520


Chelsea Galleries on West 26th Street
Alexander Gray Associates
Ana Cristea Gallery
Benrubi Gallery
BravinLee Programs
Caelum Gallery
Claire Oliver
Daniel Cooney Fine Art
Davidson Contemporary
Field Projects
First Street Gallery
Friedman Benda
Galerie Lelong
George Adams Gallery
George Billis Gallery
Greene Naftali
International Print Center New York
James Cohan
Loretta Howard Gallery
Maxwell Davidson Gallery
Magnan Metz Gallery
Mary Ryan Gallery
Mitchell-Innes & Nash
Nicole Klagsbrun
Pace Prints
Pavel Zoubok Gallery
Porter Contemporary
Ramis Barquet
Rick Wester Fine Art
Robert Mann Gallery
Robert Miller Gallery
Ryan Lee
Steven Kasher Gallery
Thomas Erben Gallery
Johannes Vogt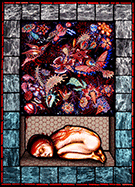 Judith Schaechter
Exhibition
Sept 8 - Oct 15, 2016
Claire Oliver
New York

Chelsea Galleries on West 25th Street
535 Gallery Thomas Jaeckel
Able Fine Art NY
Agora Gallery
Artemisa Gallery
Blue Mountain Gallery
Bowery Gallery
Cheim & Read
ClampArt
CUE Art Foundation
Driscoll Babcock
Gallery Henoch
Jenkins Johnson Gallery
Leila Heller Gallery
Lennon Weinberg, Inc.
Marlborough Chelsea
Nancy Margolis Gallery
NOHO-M25 Gallery
Pace Gallery
Pleiades Gallery
Praxis
Prince Street Gallery
Stricoff Fine Art
Winston Wachter Fine Art

Mel Smothers
Studio Exhibition
Thursday - Saturday
530 W. 25th St, #407
The Pivot Gallery
New York

Chelsea Galleries on 11th Avenue
Between 24th & 25th
Cavin-Morris Gallery
Edward Thorp Gallery
Fischbach Gallery
Kent Gallery
Primavera Gallery
Sears Peyton Gallery
Senior & Shopmaker Gallery
Walter Wickiser Gallery


Chelsea Galleries on West 24th Street
Andrea Meislin Gallery
Andrea Rosen Gallery
Bruce Silverstein
Bryce Wolkowitz Gallery
C24 Gallery
Fredericks & Freiser
Gagosian Gallery
Gemini G.E.L. at Joni Moisant Weyl
Gladstone Gallery
Jack Shainman Gallery
Luhring Augustine
Lyons Wier Gallery
Marianne Boesky Gallery
Mary Boone Gallery
Matthew Marks Gallery
Metro Pictures
Mike Weiss Gallery
Pace Gallery
Susan Inglett
Unix Gallery


Chelsea Galleries on West 23rd Street
Asya Geisberg Gallery
The Curator Gallery
De Buck Gallery
Jim Kempner Fine Art
Margaret Thatcher Projects


Chelsea Galleries on West 22nd Street
Allan Stone Projects
Ameringer McEnery Yohe
Andrew Kreps Gallery
Carolina Nitsch Project Room
Danese/Corey
Dia Art Foundation
DC Moore Gallery
Dillon Gallery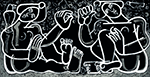 JoAnne Artman Gallery
Presents vibrant and eclectic exhibitions by award-winning artists in Laguna Beach, CA and New York, NY. Her roster of artists are rooted in her obvious passion for the artist's individual voice and mastery of technique. All artists are award-winning, and their works have been shown and collected in museums and private collections in Southern California, around the country and internationally. Gallery Hours: Wed-Sat 11am-5pm or by appt. Located at: 511A W 22nd St. New York, NY 10011. Telephone: 949 510-5481. Website: http://joanneartmangallery.com/


Julie Saul Gallery
Klein Sun Gallery
Lehmann Maupin
Leslie Tonkonow Artworks + Projects
Matthew Marks Gallery
Morgan Lehman
P.P.O.W
Sikkema Jenkins & Co.
Yancey Richardson Gallery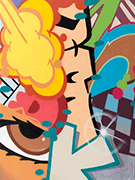 CRASH
Exhibition
September 8 - Oct 31, 2016
JoAnne Artman Gallery
New York, NY


Chelsea Galleries on West 21st Street
303 Gallery (New Location)
Gagosian Gallery
Gladstone Gallery
Kravets / Wehby
Paula Cooper Gallery
Skarstedt, Chelsea
Tanya Bonakdar Gallery
Tina Kim Gallery


Chelsea Galleries on West 20th Street
ACA Galleries
Anton Kern Gallery
Bortolami
Bruce Silverstein
David Zwirner
Denise Bibro Fine Art
Dorfman Projects
Elizabeth Harris Gallery
Flowers
Garth Greenan Gallery
Howard Scott Gallery
Jack Shainman Gallery
Jonathan LeVine Gallery
Josee Bienvenu Gallery
Kathryn Markel Fine Arts
Kim Foster Gallery
Paul Rodgers / 9W
Ricco/Maresca Gallery
Skoto Gallery
Tyler Rollins Fine Art
Zieher Smith & Horton


Chelsea Galleries on West 19th Street
Chambers Fine Art
David Zwirner
Ethan Cohen Fine Arts
Jane Lombard Gallery
Koenig & Clinton
Michael Rosenfeld Gallery (at 11th Avenue)
Tanja Grunert


Chelsea Galleries on West 18th Street
Hauser & Wirth
Petzel Gallery


Chelsea Galleries on West 17th Street
Murray Guy
Rubin Museum of Art


Chelsea Galleries on West 16th Street
RH Contemporary Art


Chelsea Galleries on West 14th Street
Stray Kat


Chelsea Galleries on 10th Avenue
Heller Gallery
Lori Bookstein Fine Art
Paul Kasmin
Sean Kelly Gallery
Taglialatella Galleries
Yossi Milo Gallery

---

Chelsea Appointment Only Galleries, Art Consultants & Private Dealers

Cynthia - Reeves
Frederieke Taylor Gallery
Hamburg Kennedy Photographs
Peter Hay Halpert Fine Art
Winkleman Gallery

---

Chelsea Art Services

ArtGuard (Security for Hanging Art)
Gallery Printworks (Fine Art Printing)






Manhattan Neon
Pat Tomasso is our resident neon and cold cathode lighting designer; born and raised in New York with a deep appreciation for this genre of art. Stephen Conlon our resident neon and cold cathode artist; born in Ireland; trained in Ireland and England; now residing in New York City. Stephen also teaches at the Urban Glass Studios in Fort Greene, Brooklyn. Manhattan Neon, 640 West 28th Street / Bldg 20 - 2nd Floor, New York, NY 10001, telephone: (212) 714-0430






Pathe Shipping Supplies
Has serviced the Art Industry since our incorporation in 1951. Inventoried items include bubble, foam, tape, corrugated sheets, glassine, tyvek, tissue and janitorial supplies. Our Manhattan location, in Chelsea, enables Pathe to deliver quickly or offer immediate pick up. Our existing customers are many of your neighbors. Location: 646 West 28th Street, New York, NY, telephone: (212) 239-2380, Email: sales@pathesupplies.com






Zatista
Is the leading destination to buy original art online, giving you unrivalled access to exclusive collections from all over the world. With over 4000 highly curated works from the most talented emerging and established artists, Zatista provides access to the types of works previously only available to seasoned collectors. Buying online with Zatista is easy with their complimentary art consultation, certificates of authenticity and a buyer guarantee that allows you to try art in your home with free returns (as well as free shipping within the US for all purchases). Their platform makes it fun to discover art you love, with an experience so unique it's like you are right there in front of it. Browse the collections

---

Chelsea Non-Profit Art Organizations

Aperture Gallery (West 27th)
ArtBridge (West 26th)
Chelsea Art Museum (West 22nd)
Chelsea Sculpture Park
Cue Art Foundation (West 25th)
Dia: Chelsea (West 22nd)
Electronic Arts Intermix (EAI) (West 22nd)
EYEBEAM (West 21st)
International Print Center NY (West 26th)
The Kitchen (West 19th)
Printed Matter, Inc. (West 10th)
Pure Vision Arts (West 17th)
Rubin Museum of Art (West 17th)

---

Other New York Art Galleries

Chelsea | Lower East Side | Downtown | Midtown | Uptown | Brooklyn | Bronx | Queens | Metro Area, Westchester County, Hudson River, etc. | The Hamptons & Long Island | Upstate New York Galleries

New Jersey Gallery Guide
Connecticut Gallery Guide

New York Art Museums and Art Centers

Art Galleries around the United States


---

Art Bookstore
Scroll through a great selection in our art bookstore, treating yourself to a visual feast of richly illustrated coffee-table and other books, magazines, and DVD's about the world of art.

Art-Collecting.com can also serve as your shopping portal to Amazon.com for all your other Internet shopping - whether for laptops or luggage, heels, hardware, or haberdashery. Just click here: Path to Amazon.



Amazon's Book of the Month Site.

---

Thanks for visiting Art-Collecting.com.

Here at Art-Collecting.com, we love art as much as you do. please mention us to your friends, to galleries you visit, and feel free to share the site via Facebook, Twitter, Pinterest, Instagram or other online venues!

Home | Gallery Guides | Museums & Art Centers | Art Auctions | Art Fairs

Collecting Information | Types of Collecting | Bookstore | How to be Listed

Terms of Use | Privacy Policy | Contact | Mailing List

Copyright 2016 by Art-Collecting.com
All Rights Reserved



CRASH
Exhibition
September 8 - Oct 31, 2016
JoAnne Artman Gallery
New York, NY

OSGEMEOS
Available from
Lehmann Maupin
New York

Beverly McIver
Available from
Betty Cuningham Gallery
New York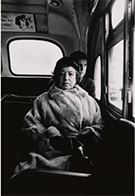 Dian Arbus
In The Beginning
July 12 - Nov 27, 2017
The Met Breuer
New York, NY


Diane Arbus
From Her Last Series
Available from
Art-Collecting.com

Nestor Toro
Painting, Acrylic on Canvas
Zatista.com

Tatiana Iliina
Painting, Acrylic on Canvas
Zatista.com

David McCrae
Photograph, Archival Ink Jet
Zatista.com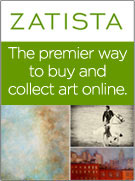 Access to over 4000
original artworks.
Browse Zatista collections

___________________________


Please follow us and share this guide with your art loving friends. Good comments and links on Social Media sites help us.

To receive our Free monthly newsletter and an occasional email update, register below.


___________________________