ART FAIRS
2014 International Art Fairs
For those interested in collecting art, art fairs are an excellent place to begin one's art education. One can see a wide range of works in a short period of time. While some fairs focus on a specific type of artwork, such as photography, prints, or contemporary art, others present a broader range. The artwork is usually of good quality, as usually only the top galleries and dealers can afford the high cost of participating in an art fair. In addition, art fair organizers will sometimes selectively invite artists.


If possible, attend art fair opening night previews. This is where you'll find the best selection and have the first opportunity to purchase artwork before the fair opens to the general public. Opening nights are frequently gala events, supporting one or more nonprofit art organizations. They're usually very enjoyable, you can buy art, socialize with the art community, and have a good time.


2014 Miami and Miami Beach Art Fair Guide


Information about 2014 Miami Art Week, including art fairs in both Miami and Miami Beach the first week of December. It's filled with useful info, descriptions, locations, hours, special events, reviews and admission prices. We're adding information daily and will keep adding until November 29th. This year we'll include special area guides for Wynwood, Downtown, Miami Beach and the Design District, plus expanding the travel / getting around section and our useful Day-by-Day Event Guide.


2014 Art Fairs
September | October | November | December

2015 Art Fairs
January | February | March | April | May | June | July | August

---

Upcoming Art Fairs
FIAC (Paris, France)
October 23 - 26, 2014

Art Toronto (Toronto, Canada)
October 24 - 27, 2014

IFPDA Print Fair (New York, NY)
November 5 - 9, 2014

Art San Diego 2014 (San Diego, CA)
November 6 - 9, 2014

Paris Photo (Paris, France)
November 2014

---
Texas Contemporary Art Fair (Houston, TX)
September 4 - 7, 2014

Echo Art Fair (Buffalo, NY)
September 6 - 7, 2014

SH Contemporary - The Asia Pacific Art Fair (Shanghai, China)
September 9 - 12, 2014

20/21 British Art Fair (London, England)
September 10 - 14, 2014

Art Moscow (Moscow)
September 17 - 21, 2014

Houston Fine Art Fair (Houston, TX)
September 18 - 21, 2014

ABC Art Berlin Contemporary (Berlin, Germany)
September 18 - 22, 2014

EXPO CHGO (Chicago, IL)
September 18 - 21, 2014

Affordable Art Fair (New York, NY)
September 25 - 29, 2014

New York Art, Antique and Jewelry Show (New York, NY)
September, 2014

FOTOSEPTIEMBRE USA-SAFOTO (San Antonio, TX)
Month of September 2014

---
World Wide Art Los Angeles (Los Angeles, CA)
October 16 - 19, 2014



World Wide Art Los Angeles invites art galleries and solo artists to exhibit at the Los Angeles Convention Center October 16-19, 2014. Southern California is one of the most important art markets in the world, yet it has relatively few art shows. Scheduled at the beginning of the international art fair season, World Wide Art Los Angeles will unveil a powerfully diverse collection of classic and contemporary international art. There will be over 400 exhibitors and tens of thousands of visitors will attend. If you're interested in exhibiting, please apply online or give us a call.

Frieze London (London, England)
October 16 - 19, 2014

Frieze Masters (London, England)
October 16 - 19, 2014

FIAC (Paris, France)
October 23 - 26, 2014

Art Toronto (Toronto, Canada)
October 24 - 27, 2014

Atlanta Celebrates Photography (Atlanta, GA)
Month of October 2014

---
---
---
MIA (Miami International Art Fair - Miami, FL)
January 15 - 19, 2015

London Art Fair (London, England)
January 21 - 25, 2015

LA Art Show (Los Angeles, CA)
January 14 - 18, 2015

IFPDA Los Angeles Fine Print Fair (Los Angeles, CA)
January 2015

Photo LA (Santa Monica, CA)
January 15 - 18, 2015

Art Palm Beach (Palm Beach, FL)
January 22 - 26, 2015

Art Stage Singapore (Singapore)
January 22 - 25, 2015

Art Los Angeles Contemporary (Los Angeles, CA)
January 29 - February 1, 2015

---
---
---
---
---
---
---
---

Art Bookstore
Our bookstore features a good selection of art books, magazines and DVD's.
Purchases go through Amazon.com and each purchase helps support us. Art Bookstore.
















Amazon's Book of the Month Site for reading and gift suggestions.



If you find Art-Collecting.com to be a useful online art resource, tell your art friends about us and mention it to galleries when visiting them. Also, if you have a Facebook page or Twitter account please mention Art-Collecting.com when you find something useful or interesting.






Thanks for visiting art-collecting.com.


---

Home | Gallery Guides | Museums & Art Centers | Art Auctions | Art Fairs | Art News
Collecting Information | Types of Collecting | Bookstore | How to be Listed

---

Terms of Use | Privacy Policy | Contact | Mailing List
Copyright 2014 by Art-Collecting. All Right Reserved

SELECT Fair Miami
December 2 - 7, 2014
Miami Beach, FL


Miami River Art Fair
December 5 - 7, 2014
Miami, FL


Art Basel Miami Beach
December 4 - 7, 2014
Miami Beach, FL


Concept-Fair
Inaugural Edition
December 2 - 7, 2014
Miami, FL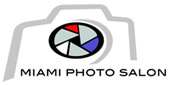 Miami Photo Salon Festival
December 2 - 5, 2014
Miami, FL


Art Cologne
April 16 - 19, 2015
Cologne, Germany


Paris Photo Los Angeles
April 24 - 26, 2015
Los Angeles, CA


Photo Independent Art Fair
April 24 - 26, 2015
Los Angeles, CA


Pulse New York
March 5 - 8, 2015
New York, NY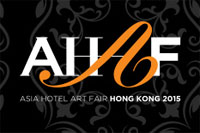 Asia Hotel Art Fair - Hong Kong 2015
March 13 - 16, 2015
Hong Kong, China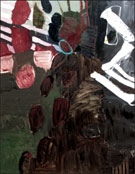 Cecelia Rembert
Paintings
Zatista.com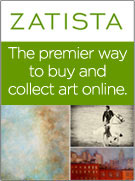 Access to over
4000 original artworks.
Browse Zatista collections

___________________________


Please follow us and share this guide with your art loving friends. Good comments and links on Social Media sites also help us.





To receive our Free monthly newsletter and an occasional email update, register below.


___________________________