LONDON ART GALLERIES
This page is is all about London art galleries it's our London Gallery Guide. It features galleries located in London, England and will be growing in the months ahead. The art galleries listed feature primarily contemporary art but some offer traditional fine art, prints, sculpture, fine art photography, and other types of visual art. If you're at all interested in collecting art or just viewing art while in London, these are some of the art galleries you might want to visit.


If you travel and look at art, our online gallery guides are perfect for you. We have a guide for each of the major United States art cities as well as one for every state. Try an Internet search for something like "New York art galleries" or "Miami galleries" and you will easily find us near or at the top of the search results. We're online to help people discover the art, and to support art communities.


LOS ANGELES ART FAIR GUIDE


Full listing of Upcoming art fair in and around Los Angeles


Be sure to explore around our website because it has more than 250 pages and 15,000 art related links. Also, please tell your art friends about Art-Collecting.com and come back soon.

---
London Gallery Guide
Alan Cristea Gallery
Alison Jacques Gallery
Almine Rech Gallery
Anise Gallery
Annely Juda Fine Art
Anthony Reynolds Gallery
Arcade Fine Arts
Bartha Contemporary
Beers Contemporary
Ben Brown Fine Arts
Bernard Jacobson
Berwald London
Bischoff/Weiss
Blain | Southern
Campoli Presti
Carl Freedman Gallery
Carroll / Fletcher
Carlos / Ishikawa
Carpenters Workshop Gallery
Catto Gallery
Charlie Smith London
Corvi-Mora
The Cynthia Corbett Gallery
Daniel Blau Ltd
Danielle Arnaud Contemporary Art
David Zwirner
Domobaal
Faggionato Fine Arts
The Fine Art Society
Flowers Galleries
Fold
For Arts Sake
Foss Fine Art
Frith Street Gallery
Gagosian Gallery
Gimpel Fils
Green Cardamon
Greengrassi
HackelBury Fine Art
Halcyon Gallery
Hales Gallery
Hamiltons
Hannah Barry Gallery
Hauser & Wirth
Helly Nahmad London
Herald St
Hidde van Seggelen
Hollybush Gardens
Huxley - Parlour
Imago Art Gallery
IMT Gallery
James Freeman Gallery
James Hyman
Jealous Gallery
Josh Lilly
Kate MacGarry
Laura Bartlett Gallery
Lazarides Rathbone
Lebenson Gallery


Lévy Gorvy
Limoncello
Lisson Gallery
Marian Goodman Gallery
Marlborough Contemporary
Modern Art
MOTINTERNATIONAL
Maureen Paley
Max Wigram Gallery
Medici Gallery
Michael Hoppen Gallery
Michael Werner
October Gallery
Paul Stolper Gallery
Photofusion
Pilar Corrias
Pippy Houldsworth Gallery
Rebecca Hossack
Richard Green
Richard Nagy
Riflemaker
Roca London Gallery
Rokeby Gallery
Rossi Rossi
Saatchi Gallery
Sadie Coles HQ
Seventeen
Simon Lee Gallery
Sims Reed
Skarstedt
Sprovieri
Sprüth Magers London
Stephen Friedman Gallery
Stuart Shave/Modern Art
The Sunday Painter
The Agency.
The Approach
The Paragon Press
Thomas Dane Gallery
Timothy Taylor
Tintype
Tornabuoni Art London
Union Gallery
Victoria Miro
Vilma Gold
Waddington Custot Galleries
Waterhouse & Dodd
White Cube
Wilkinson
WW Contemporary Art

---




Frieze Los Angeles
February 15 - 17, 2019
Paramount Pictures Studios
Los Angeles, CA
Frieze's new contemporary art fair offers an unparalleled opportunity to discover 70 of the world's most significant and forward-thinking galleries from across the U.S. and around the world at Paramount Pictures Studios, a historic studio lot located in Hollywood. Presented in a bespoke structure designed by Kulapat Yantrasast of wHY, the program will celebrate the exceptionally dynamic and diverse culture of Los Angeles and its global contributions to the visual arts. Taking place during Los Angeles' Awards Season and celebrating the wealth of art and cultural activity across the city. Frieze Week promises to be an unmissable moment in Los Angeles. Frieze LA will be at the heart of a dynamic week during which international collectors, curators and artists will come together to engage with and appreciate the city and everything that makes it great. Admission tickets to the event are timed-entry tickets available only online. For more information and programming visit Frieze Los Angeles

Other Los Angeles area art fairs during Frieze Week include: Felix LA (The Hollywood Roosevelt Hotel), Superfine! Los Angeles (Magic Box at the Reef, Downtown), Art Los Angeles Contemporary (The Barker Hanger, Santa Monica), Startup Art Fair Los Angeles (The Kinney Venice Beach), and Art Palm Springs (Palm Springs Convention Center). It's going to be a great art week in LA, enjoy it and plan carefully. Don't forget to visit some of the incredible gallery and museum shows on during this amazing month of contemporary visual art.

LOS ANGELES ART FAIR GUIDE


Full listing of Upcoming art fair in and around Los Angeles

---

Artist Websites
None listed at this time



Art Consultants, Art Advisors and Private Dealers
Taymour Grahne



Art Services: Appraisers, Framing and Other Services
Amati Instruments Limited (appraisals & auction house)



Art Organizations and Non-Profit Art Spaces
David Roberts Art Foundation (DRAF)
Dulwich Picture Gallery
Hayward Gallery
Iniva (Institute of International Visual Arts)
Parasol unit foundation for contemporary art
The Photographers' Gallery
Raven Row
Serpentine Galleries
The Show Room
South London Gallery
Studio Voltaire
Wellcome Collection
Whitechapel Gallery
Zabludowicz Collection



London Art Museums
The British Museum
The Design Museum
Freud Museum London
ICA - Institute of Contemporary Arts
Museum of London
The National Gallery
National Portrait Gallery
Royal Academy of Arts
Tate Britain
Tate Modern
Victoria and Albert Museum
The Wallace Collection



ART GALLERIES IN THE UNITED STATES
Gallery Guides to the major US art cities and every state.

---

About Art-Collecting.com

Art-Collecting.com is an online resource for all art enthusiasts. Art collectors, art travelers and artists will find our comprehensive online Gallery Guides and Museum Guides to be very useful. We feature guides for thirty-seven major art destinations as well as every state. Be sure to look at our Art Fairs Guide and our guides to Miami Art Week and New York Art Fairs which are up online year around.

When exploring around our site you'll find informative articles and guides for specific types of art like Latin American Art, Fine Art Photography and Native American Art. If you're looking for Art Appraisers, Art Advisors & Consultants, Art Auctions or other Art Services we're a good source.

Don't forget to visit our Artist Guides where you'll find links directly to artist websites. Our Painters and Photographers pages are very popular. The guides are very helpful when looking to discover new artists or if you prefer buying art directly from artists.

Here at Art-Collecting.com, we love art as much as you do and are always trying to improve our guides. If you have suggestions or notice listings that should be changed let us know. You can also help by mentioning us to your art friends and to galleries that you visit. Feel free to mention us and post links on your Social Media.

Thanks for stopping by Art-Collecting.com.
Visit our website often and be sure to explore around.
http://art-collecting.com


---

Home | Art Gallery Guides | Museums & Art Centers | Art Appraisals | Art Fairs
Collecting Information | Types of Collecting | Art News | Advertising | How to be Listed

---

Terms of Use | Privacy Policy | Contact | Mailing List
Copyright 2019 by Art-Collecting.com All Rights Reserved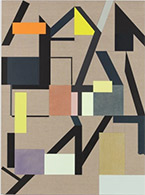 Andrew Bick
Exhibition
Jan 18 - March 2, 2019
Hales Gallery
London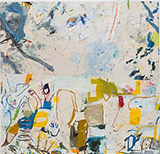 Peter Matthews
Exhibition
Jan 19 - February 23, 2019
Beers London
London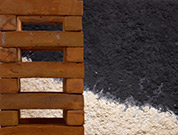 Bosco Sodi
Heavens and the Earth
Jan 30 - March 23, 2019
Blain|Southern London
London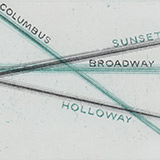 Ed Ruscha
Intersections
Jan 12 - February 23, 2019
Leslie Sacks Gallery
Santa Monica / Bergamot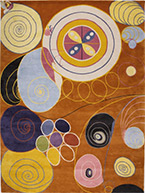 Hilma af Klint:
Paintings for the Future
Oct 12 - April 23, 2019
Guggenheim Museum
New York, NY

Frieze Los Angeles
February 15 - 17, 2019
Los Angeles, CA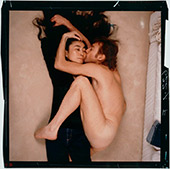 Annie Leibovitz
The early years 1970-1983
Feb 14 - April 14, 2019
Hauser & Wirth
Los Angeles


The Photography Show
April 4 - 7, 2019
New York City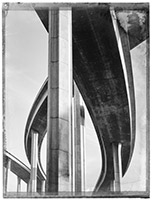 Christopher Thomas
Lost in L.A.
Jan 19 - March 2, 2019
Galerie XII Los Angeles
Los Angeles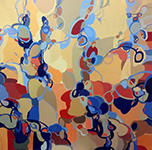 Liam Hennessy
Painting, Acrylic on Canvas
Zatista.com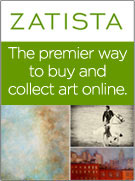 Now in the UK
Original Art, No Reproductions
Free shipping in UK.
Browse Zatista collections

___________________________


Please follow us and share this guide with your art loving friends.







To receive our Free monthly newsletter and an occasional email update, register below.