ARTISTS
SCULPTURE AND SCULPTURE MAKERS

Welcome to our new listing of Artist Websites. This is where you'll find artists creating Sculpture and their websites. If you're interested large or small Sculpture, the following Artists are interested in having you visit their sites. They are serious professional artists interested in selling and showing artwork. Most of the artists have a degree in art and consider themselves to be full time working artists. They would also be interested in having their artwork included in exhibitions, or represented by art galleries, private art dealers or art consultants. Enjoy their work and if you contact an artist say you found them through Art-Collecting.com.


This section was added to make it easier to find artists and artwork. As this section of our website grows more categories and art media will be added. Stop by from time to time and watch the listing grow. Also, if you have suggestions to make this page better and more useful, please let us know.

---




ARTXTRAVAGANZA
Artists are invited to apply for ArtXtravaganza, held March 1-3, 2019 at Webb School of Knoxville's Lee Athletic Center in Knoxville, TN. Eligible media includes: painting, sculpture, metal, jewelry, glass, fiber art, ceramics, mixed media, photography, and wood. $25.00 application fee. Deadline: September 1, 2018. MORE INFO. Contact: EMAIL or call 865-291-3846. https://www.artxtravaganza.com/

---
---
---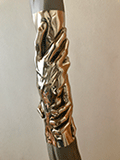 Maxwell Carraher - CA
Located in Los Angeles, California, Website: https://www.maxwellcarraher.com Email: maxcarraher@gmail.com






Rebecca Johnson - CA
Is a contemporary painter and sculptor. Uniquely versatile in her knowledge of materials, she expresses her ideas about place and the environment using paint, stone, bronze, and wood. Her work has been shown in Galleries and Museums in New York, San Francisco, Philadelphia, Boston, Ohio, New England, and Northern California and is in numerous private and public collections. She welcomes client inquiries and studio visits by appointment. Email: rebecca@rebeccajohnsonart.com, website: http://www.rebeccajohnsonart.com/






Maidy Morhous - CA
Idiomatic titles like "Empty Dreams" (pictured) and "Don't kill the goose!" prompt viewers to seek metaphorical interpretations to these works. "What you see is definitely not what you get; a title can guide or mislead the viewer in what the work is really about." An accomplished print-maker and bronze sculptor, born in New York, Morhous' artwork is collected both privately and publicly in the U.S., Canada, Japan, Hong Kong, Europe and Australia. Location: Southern California, website: http://www.maidymorhous.com/






Ray Katz - MI
Ray Katz is a metal sculptor in Pontiac, Michigan, where he has been creating artwork since the 1970s. His passion is metal because of its strength and durability for large scale public sculpture as well as small works. Email: raykatz@raykatzsculptor.com, artist website: http://raykatzsculptor.com/






David Unger - AZ
"David Unger," observed Durham's Herald-Sun art critic Blue Greenberg, "is an abstractionist who overlays his realism with the angular and geometric shapes of cubism, and in so doing moves his sculpture into a unique place." David Unger Sculptures, 3090 N. Elena Maria, Tucson, AZ 85750, Telephone: 520-299-0199, Website: www.davidungersculptures.com/


Juan Alonso - WA
Suzanne Benton - CT
Fabienne Bismuth - CA
Cheryl Brandon - AZ
Goksin Carey - VA
Diane Gabriel - VT
GChris - MD
Laurent Davidson - CA
Lynn Di Nino - WA
Susan Freda - RI
Leslie Fry - VT
Todd Fry - PA
Sharon Gainsburg - NV
Caprice Glaser - MN
George Handy - NC
Rebecca Johnson - CA
Angelika Kade - FL
Sterett-Gittings Kelsey - CT
Dan Mackerman - MN
Maidy Morhous - CA
Arthur Norby - MN
Allison Pasarew - MD
Susan Raine - TX
Dennis Ruane - NC
Boris Sarikov - CO
Jennifer Stang Eickemeyer / Shattered Glass Sculptures - CA
Ray Katz - MI
Dan Strothers - FL
Lisa Tahir - CA
Ivan Tirado - CT
David Unger - AZ
Dan Woodard - CA
Jeffrey L. Zygmunt - CA


Just a few artists at this time.
If you know sculpture artists that should be listed, let them know about our Artist Websites listings.

---
If you're looking for other types of visual art or artists select from the following links

Painters | Photographers | Print Makers | Jewelry | Ceramics / Pottery and Crafts | Glass Art | Sculpture | Outsider Art | Other Visual Arts

---

Art Bookstore
Scroll through a selection new books in our art bookstore. We've made a selection of recommended art books published the past two years. You'll also find a selection of art magazines dealing with the world of art.

Art-Collecting.com can also serve as your shopping portal to Amazon.com for all your other Internet shopping - whether for laptops or luggage, cameras, heels, or haberdashery. Just click here: Path to Amazon.












Amazon's Book of the Month Site for reading and gift suggestions.

Thanks for visiting Art-Collecting.com.

Here at Art-Collecting.com, we love art as much as you do. Please mention us to your friends, to galleries you visit, and feel free to share the site via Twitter, Facebook, Pinterest, Instagram, or other Social Media venues!

---

Home | Gallery Guides | Museums & Art Centers | Art Auctions | Art Fairs | Art News
Collecting Information | Types of Collecting | Advertising | How to be Listed

---

Terms of Use | Privacy Policy | Contact | Mailing List
Copyright 2018 by Art-Collecting.com All Rights Reserved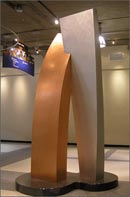 Caprice Glaser
Sculpture
Artist Website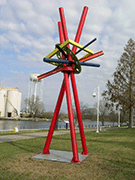 Ray Katz
Sculpture
Artist Website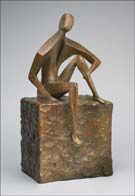 David Unger
Sculpture
Artist Website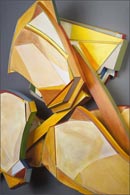 George Handy
Sculpture
Artist Website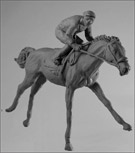 Goksin Carey
Available from
Gallery NK
Washington, DC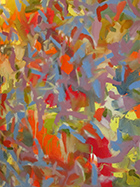 Steven Miller
Painting, Oil on Canvas
Zatista.com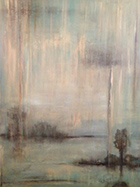 Kaileen Burke
Painting, Acrylic on Canvas
Zatista.com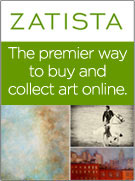 Access to over
4000 original artworks.
Browse Zatista collections

___________________________


Please follow us and share this guide with your art loving friends. Good comments and links on Social Media sites also help us.





To receive our Free monthly newsletter and an occasional email update, register below.


___________________________