ARTISTS
OTHER VISUAL ART - VARIETY ART MEDIA

Welcome to our listing of Artist Websites. On this page you'll find Artists that work in a variety of art medias, primarily because they don't fit elsewhere on our site.. If you're interested in visual art, the following Artists are interested in having you visit their sites. They are serious professional artists. Most of the artists have a degree in art and consider themselves to be full time working artists. They're also interested in having their artwork included in art exhibitions, or represented by art galleries, private art dealers or art consultants. They sell art so if you see something you like, contact the artist mention that you found them on Art-Collecting.com.

As this section of our website grows more categories and art media will be added. Artists will determine their own listing categories and assist us in providing a meaningful Internet presence. Stop by from time to time and watch the listing grow. Also, if you have suggestions to make this page better and more useful, please let us know.


Book Arts | Collage | Design / Illustration / Graphics | Digital / Electronic Art | Drawings | Metal Arts | Textile / Fiber Art | Video / Multimedia | Works On Paper | Other Artists

---
Book Arts
None listed at this time


Collage
Paul Dessau - CA


Design / Illustration / Graphics
Alisha Anderson - MA
Michael J. Auger - DC
Joan Blackshear - HI
Ewa Mikucinska - CA


Digital / Electronic Art
None listed at this time


Drawings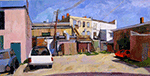 Nancy Flanagan - MI
Nancy Flanagan is a hard core painter who reports the urban landscape and how we have changed it. Urban and industrial landscapes are what we have done to the land. The things that many people don't notice or disdain are the very things she finds stimulating and compelling. The work is a combination of an introduction to a location and the narrative embedded in it; places are complex, ironic, incongruous, robust and melancholy, seeing what's there. South East Michigan and Ypsilanti. Born in St. Louis, she spent years as a student, teacher and administrator on the east Coast, and Is now living, painting and teaching in Michigan, for the foreseeable future. Artist Website


Diane Belfiglio - OH
Rachel Black - PA
Greg Burns - OK
Neil Brooks - CA
Nancy Flanagan - MI
Joshua Hunt - WI
Manuel Miranda - TX
Allison Pasarew - MD
Teresa Pennington - NC
Nancy Wyman Ray


Metal Arts
None listed at this time


Textile / Fiber Art
Joan Blackshear - HI
Phyllis-Gillie-Jaffe - MD
Jean M. Judd - WI


Video / Multimedia
Catherine Altice - NC


Works On Paper
Judd Boloker - HI
Leslie Fry - VT


Not Yet Categorized Artists
Andrea Bonfils - NY
Mark Hoppmann WA
Sue Anne Hoyt - AL
rbkcalvo - NY
William Mangum - NC

---
If you're looking for other types of visual art or artists select from the following links

Painters | Photographers | Print Makers | Jewelry | Ceramics / Pottery and Crafts | Glass Art | Sculpture | Outsider Art | Other Visual Arts

---

Art Bookstore
Scroll through a selection new books in our art bookstore. We've made a selection of recommended art books published the past two years. You'll also find a selection of art magazines dealing with the world of art.

Art-Collecting.com can also serve as your shopping portal to Amazon.com for all your other Internet shopping - whether for laptops or luggage, cameras, heels, or haberdashery. Just click here: Path to Amazon.












Amazon's Book of the Month Site for reading and gift suggestions.


Thanks for visiting Art-Collecting.com.

Here at Art-Collecting.com, we love art as much as you do. Please mention us to your friends, to galleries you visit, and feel free to share the site via Twitter, Facebook, Pinterest, Instagram, or other Social Media venues!

---

Home | Gallery Guides | Museums & Art Centers | Art Auctions | Art Fairs | Art News
Collecting Information | Types of Collecting | Advertising | How to be Listed

---

Terms of Use | Privacy Policy | Contact | Mailing List
Copyright 2018 by Art-Collecting.com All Rights Reserved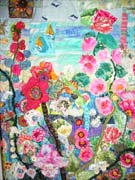 Andree Lisette
Fiber Art
Artist Website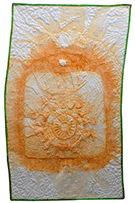 Shadow of the Past
Available from
Jean M. Judd
Cushing, WI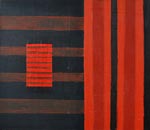 Sue Anne Hoyt
Paintings
Artist Website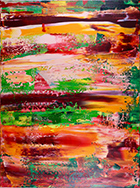 Nestor Toro
Painting, Acrylic on Canvas
Zatista.com


Brian Nash
Painting, Acrylic on Canvas
Zatista.com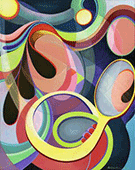 Lois Schlachter
Painting, Acrylic on Canvas
Zatista.com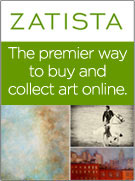 Access to over
4000 original artworks.
Browse Zatista collections

___________________________


Please follow us and share this guide with your art loving friends. Good comments and links on Social Media sites also help us.





To receive our Free monthly newsletter and an occasional email update, register below.


___________________________