LAGUNA BEACH ART GALLERIES
Art gallery guide and listing of fine art galleries located in Laguna Beach, California. These art galleries feature traditional fine art and contemporary art, California art, Wildlife art, Indian pottery, sculpture, fine art photography, paintings, and other types of visual art. If you're interested in collecting art or just like to visit art gallery these are the galleries of Laguna Beach.


The best way to find art galleries around the United States is to use this website. Try searching for California Galleries and you'll find us listed at or near the top of the search results. Or, just click on the "Art Gallery Guides" link near the top of any page on this site. We feature gallery guides for every state and the major art cities and much more. And, our guides are easy to use and updated frequently.


The first Thursday of every month most of the galleries in Laguna Beach participate in the monthly gallery walk. First Thursdays Art Walk is funded by Member Galleries, the lodging establishments and the City of Laguna Beach. A courtesy shuttle bus is available and the Museum is also offering free admission for the evening. Printable map and other details


We're always working to improve our online gallery guides. If you know of art events, galleries, museums, or important art businesses that should be included, please let us know. Also, we suggest that you support local art galleries, artists, art organizations and art museums whenever possible. Please tell your art friends about Art-Collecting.com and mention this guide in Social Media. Come back soon.

---
Laguna Beach Gallery Guide

Downtown Laguna Beach Galleries





Laguna Gallery of Contemporary Art
Laguna Gallery of Contemporary Art (LGOCA) is a unique contemporary gallery showcasing top regional and international artists. Our emphasis is on emerging and mid-career artists working with a variety of mediums. LGOCA offers a diverse mixture of paintings, sculpture, bronze, fused glass and metal creations. Not your typical white walled gallery affair, LGOCA promises to engage you in an experience you won't find anywhere else. Location: 611 South Coast Hwy, Laguna Beach, CA 92651, telephone: 949-677-8273, website: http://www.lgoca.com/


Dawson Cole Fine Art
Endangered Planet
Forest & Ocean Gallery
Hugo Rivera Gallery
Laguna Gallery of Contemporary Art
Pacific Gallery
Peter Blake Gallery
The Signature Gallery
Whitney Gallery

Galleries North Coast Highway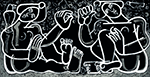 JoAnne Artman Gallery
Located in Laguna Beach on North Gallery row, JoAnne Artman Gallery pursues visually exciting art and artists who inspire and tap into pure imagination. The gallery displays work that reflects a bold yet timeless appeal in both figurative & abstract expressions. The award-winning artists represented have shown in museums and private collections both nationally & internationally! With rich palettes of color image and line, the diversity found within the gallery allows a treasure to be found by one and all. Hours: Wed-Sun 11am-5pm or by appointment. Location: 326 N Coast Highway, Laguna Beach, CA 92651, telephone: 949-510-5481, email: joanneartman@aol.com, website: www.joanneartmangallery.com/






Virga Gallery
The gallery offers a variety of the finest art. The focus is figurative oils by owner Virga Siauciunaite, in her uniquely expressive style. Her exhibition resume is long and distinguished: hundreds of juried shows; artworks in museums and private collections from Europe to American venues such as LACMA. Also offered are fine works by other artists, both figurative and abstract. Virga Gallery won the Best Orange County Art Gallery award for 2017. Location: 305 N. Coast Hwy, Laguna Beach, CA 92651, telephone: 949-338-0554, website: http://www.VirgaGallery.com/


Edenhurst Gallery
Gallery McCollum
JoAnne Artman Gallery
Laguna North Gallery
Lu Martin Galleries
Martin Roberts Fine Arts
Quorum Art Gallery
Sandstone Gallery
Studio 7 Gallery (N Coast Hwy)
Sue Greenwood Fine Art
Virga Gallery

Galleries South Coast Highway





Avran Art+Design
Showcases an extensive collection of unique, evocative glass works and original fine art from the international art scene. Demonstrating artistic instincts that have been fine-tuned to a perfect pitch, every captivating collection is comprised of museum-quality pieces created by renowned artists, with special emphasis placed on Eastern Europe's rich legacy of artistic excellence. From exotic locales like Hungary and the Czech Republic to the more local artists' enclaves of Southern California, these visionaries are true masters of their mediums. Location: 540 South Coast Highway, Suite 106 Laguna Beach, CA 92651, telephone: 949-494-0900, website: http://www.avranart.com/






McKibben Studios Inc.
Established in197, McKibben Studios, Inc. is a Fine ART Gallery and Publisher created by an Artist for Artists offering 38 incredible Artists providing unique collections of diverse compositions styles and color palettes integrating each Artist lifestyle into their work offering a view into their world for clients who enjoy Island and Coastal living environments. Genres include Impressionism, Figurative, Landscapes, Seascapes, Plein Air, Floral, Still Life, Hyper-Realism, Surrealism and Sculpture. Location: 540 South Coast Hwy. # 110, Laguna Beach, CA 92651, telephone: 949-903-2537, website: http://www.mckibbenstudios.com/






Tamara's Vieux Carre'
A lifestyle boutique and gallery specializing in made to order clothing and up and coming female Laguna Beach artists and artisans. Location: 333 South Coast Highway Laguna Beach CA 92651, telephone: 949-497-4332, hours: Mon-Sun 11am-6pm, website: http://www.tamaravc.com/


Artists Republic
Avran Art+Design
Cove Gallery
DeRu's Fine Arts
Floating Cloud Gallery
La Bottega Dell Acquaforte
McKibben Studios Inc.
Pacific Edge Gallery
Prima Fine Art Gallery
The Redfern Gallery
Salt Fine Art
Studio 7 Gallery (S Coast Hwy)
Tamara's Vieux Carre'
Vladimir Sokolov Gallery
The Vintage Poster
Watercolor Gallery
Wyland Gallery

Other Laguna Beach Art Galleries





Simard Bilodeau Galerie
Our exquisite gallery is perhaps the most beautiful art showcase in Southern California and one of its largest galleries. We feature a large collection of original paintings and limited edition original bronze sculptures from 10 of the greatest "blue chip" artists alive today. A Laguna Beach destination you don't want to miss, we're located in inspiring Laguna Canyon just north of the Festival grounds with inspiring views of a California wilderness park It is the perfect setting to appreciate and purchase these breathtaking works of art. Plenty of free parking. Hours: Sat-Sun 11am-6pm, appointments available. Location: 1945 Laguna Canton Road, Laguna Beach, CA 92651, telephone: 949-376-7611, website: http://simardbilodeau.com/


TheArtGallerist.com Online Gallery
Studio Arts Gallery
Las Laguna Gallery

---

Artist Websites





Robin Hiers - Paintings
A California based artist - my paintings of women and scenes, capture attitude through facial expression. I knew at a young age I would grow up to paint happy colorful paintings that would make a lot of people happy. My art collectors are my living proof that yes my art brings happiness to a room, just like a beautiful woman. I am influenced by fashion, the beach, pop culture, champagne and life in Southern California. I welcome studio visits by appointment, and specialize in commissions. Email: robinnoelart@gmail.com, Website: http://www.robinhiersart.com or the Laguna Gallery of Contemporary Art in Laguna Beach, CA. Best by appointment 949-715-9604






Maidy Morhous - Sculpture
Idiomatic titles like "Empty Dreams" (pictured) and "Don't kill the goose!" prompt viewers to seek metaphorical interpretations to these works. "What you see is definitely not what you get; a title can guide or mislead the viewer in what the work is really about." An accomplished print-maker and bronze sculptor, born in New York, Morhous' artwork is collected both privately and publicly in the U.S., Canada, Japan, Hong Kong, Europe and Australia. Location: Southern California, website: http://www.maidymorhous.com


Alexa Alexander - Paintings
Cynthia Britain - Paintings
Kathleen M Robison - Paintings


Art Consultants, Art Advisors and Private Dealers
California Art Gallery
Schaar Gallery


Art Services: Appraisers, Framing and Other Services
Tayler Murphy, Fine Art Appraiser at JoAnne Artman Gallery


Laguna Beach Art Museums and Non-Profit Art Organizations
Laguna Art Museum


California Gallery Guide
California Art Museums and Art Centers

Art Galleries around the United States

---

Art Bookstore
Scroll through the divine finds in our art bookstore, treating yourself to a visual feast of richly illustrated coffee-table and other books, magazines, and DVD's about the world of art.

Art-Collecting.com can also serve as your shopping portal to Amazon.com for all your other Internet shopping - whether for laptops or luggage, heels, hardware, or haberdashery. Just click here: Path to Amazon.




Amazon's Book of the Month Site for reading ideas and gift suggestions.

Thanks for visiting Art-Collecting.com.

Here at Art-Collecting.com, we love art as much as you do. please mention us to your friends, to galleries you visit, and feel free to share the site via Twitter, Facebook, Pinterest, Instagram, or other online venues!

---

Home | Art Gallery Guides | Museums & Art Centers | Art Appraisals | Art Fairs
Collecting Information | Types of Collecting | Art News | Advertising | How to be Listed

---

Terms of Use | Privacy Policy | Contact | Mailing List
Copyright 2017 by Art-Collecting.com All Rights Reserved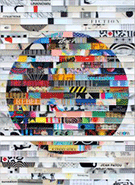 James Verbicky
Exhibition
August 1 - Sept 30, 2017
JoAnne Artman Gallery
Laguna Beach, CA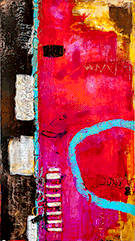 Jan Lord
Available from
Lauguna Gallery of Contemporary Art
Laguna Beach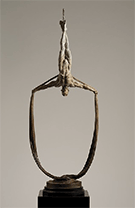 Richard MacDonald
Available from
Dawson Cole Fine Art
Carmel & Laguna Beach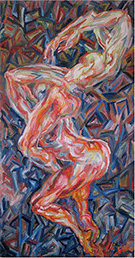 Virga
Available from
Virga Gallery
Laguna Beach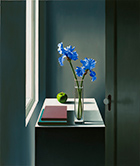 Bruce Cohen
Exhibition
September 9 - Nov 4, 2017
Leslie Sacks Gallery
Bergamot Station
Santa Monica, CA


Doug Shoemaker
Available from
Skidmore Contemporary Art
Bergamot Station
Santa Monica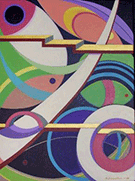 Lois Schlachter
Painting, Acrylic on Canvas
Zatista.com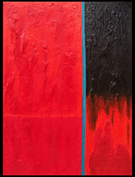 Jo Moore
Painting, Oil on Canvas
Zatista.com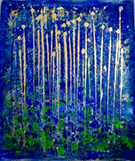 Nestor Toro
Painting, Acrylic on Canvas
Zatista.com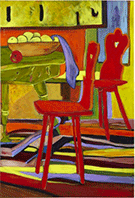 Cecile Hubene
Painting, Acrylic on Canvas
Zatista.com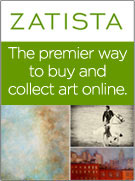 Access to over
4000 original artworks.
Browse Zatista collections

___________________________


Please follow us and share this guide with your art loving friends. Good comments and links on Social Media sites also help us.





To receive our Free monthly newsletter and an occasional email update, register below.


___________________________