PARIS ART GALLERIES
This page is the beginnings of a new Paris gallery guide, it went online in March 2014. It features galleries located in Paris, France and will be growing in the months ahead. The art galleries listed feature primarily contemporary art but some offer traditional fine art, prints, sculpture, fine art photography, and other types of visual art. If you're at all interested in collecting art or just viewing art while in Paris, these are some of the art galleries you might want to visit.


When looking for art galleries online, Art-Collecting.com is a good place to start especially for galleries in the United State. We offer gallery guides for all of the major US art cities and every state. In 2014, we branched out to include gallery guides for London, Paris and Berlin.


Miami and Miami Beach Art Fair Guide
Information about Miami Art Week 2016, including art fairs in both Miami and Miami Beach the first week of December. This years edition is now online for viewing. It's filled with useful information, fair descriptions, locations, hours, special events, admission prices and much more, it's a free guide. Join the fun in the sun for a great art vacation. Miami Art Week will be November 28 - December 4, 2016.


We suggest that you support local art galleries, artists, and art museums whenever possible. Please tell your art friends about Art-Collecting.com and come back soon.

---
Paris Gallery Guide
A. galerie
Air de Paris
Almine Rech Gallery
Anne de Villepoix
Arts d'Australie
Backslash Gallery
Baudoin Lebon
Berthet-Aittouarès
Bugada & Cargnel
Da-End
Gagosian Gallery
DZ Galerie Paris
Galerie 1900-2000
Galerie 53
Galerie Arnoux
Galerie Alexis Lartique
Galerie Bayart
Galerie Bernard Bouche
Galerie Berthet-Aittouarès
Galerie Camera Obscura
Galerie Chantal Crousel
Galerie Christian Berst
Galerie Christophe Gaillard
Galerie Claude Bernard
Galerie Claude Samuel
Galerie Daniel Templon
Galerie de l'Europe
Galerie de Roussan
Galerie Derouillon
Galerie Dix9
Galerie Dukan
Galerie Enviedart
Galerie Eric Dupont
Galerie Esther Woerdefoff
Galerie Frank Elbaz
Galerie Frédéric Got
Galerie Géraldine Banier
Galerie Gimpel & Müller
Galerie Jean Brolly
Galerie Jocelyn Wolff
Galerie Joseph Tang
Galerie Imane Farès
Galerie Lahumière
Galerie Laurent Godin
Galerie Lee
Galerie Lelong
Galerie Les filles du calvaire
Galerie Maria Wettergren
Galerie Marian Goodman
galerie melanieRio
Galerie Mermoz
Galerie Métanoïa
Galerie Natalie Boldyreff
Galerie Nathalie Obadia
Galerie Neel
Galerie Olivier Waltman
Galerie Oneiro
Galerie Perrotin
Galerie Piece Unique
Galerie Rauchfeld
Galerie Thaddaeus Ropac
Gallery Magda Danysz
Green Flowers Art
Gaudel de Stampa
gdm
Jean-Baptiste Bacquart
JGM. Galerie
kamel mennour
la Galerie Particulière
Laurence Esnol Gallery
Loevenbruck
Louise Alexander Gallery
Maeght Galeries
Magnin-A
Michel Rein
Mor.Charpentier
Pascaline Mulliez
Pascassio Manfredi
Peter-Freeman, Inc.
Suzanne Tarasieve
Tornabuoni Art
Yvon Lambert

---

Artist Websites
None listed at this time



Art Consultants, Art Advisors and Private Dealers
None listed at this time


Art Services: Appraisers, Framing and Other Services
None listed at this time



Paris Art Museums
Cartier Foundation for Contemporary Art
Centre Georges Pompidou
Espace Dali
La maison rouge
Musée d'Art Moderne
Musée du Louvre
Musée d'Orsay
Musée Picasso
Musée Rodin
Palais de Tokyo



ART GALLERIES IN THE UNITED STATES
Gallery Guides to the major US art cities and every state.

---

Art Bookstore
Scroll through a great selection in our art bookstore, treating yourself to a visual feast of richly illustrated coffee-table and other books, magazines, and DVD's about the world of art.

Art-Collecting.com can also serve as your shopping portal to Amazon.com for all your other Internet shopping - whether for laptops or luggage, cameras, heels, or haberdashery. Just click here: Path to Amazon.




Amazon's Book of the Month Site for reading ideas and gift suggestions.

Thanks for visiting Art-Collecting.com.

Here at Art-Collecting.com, we love art as much as you do. Please mention us to your friends, to galleries you visit, and feel free to share the site via Twitter, Facebook, Pinterest, Instagram, or other Social Media venues!

---

Home | Art Gallery Guides | Museums & Art Centers | Art Appraisals | Art Fairs
Collecting Information | Types of Collecting | Auctions | Bookstore | How to be Listed

---

Terms of Use | Privacy Policy | Contact | Mailing List
Copyright 2016 by Art-Collecting.com All Rights Reserved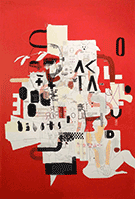 Toma Jankowski
Available from
Galerie Olivier Waltman
Paris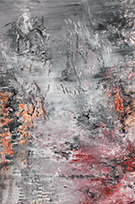 Annya Sand
Available from
Galerie Oneiro
Paris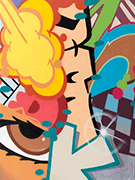 CRASH
Exhibition
September 8 - Oct 31, 2016
JoAnne Artman Gallery
New York, NY

Joni Sternbach
Exhibition
September 10 - Oct 29, 2016
Von Lintel Gallery
Los Angeles

Jim Dine
On Exhibition
September 10 - Oct 22, 2016
Leslie Sacks Gallery
Santa Monica, CA

Iva Gueorguiea
Exhibition
September 8 - Oct 8, 2016
Ameringer| McEnery | Yohe Gallery
New York

Mehdi Farhadian
Exhibition
September 8 - Oct 2, 2016
Richard Taittinger Gallery
New York


Susan Derges
Exhibition
September 15 - Oct 29, 2016
Danziger Gallery
New York

___________________________


Please follow us and share this guide with your art loving friends. Good comments and links on Social Media sites also help us.





To receive our Free monthly newsletter and an occasional email update, register below.


___________________________