CALIFORNIA ART MUSEUMS
NON-PROFIT ART ORGANIZATIONS & ART CENTERS
Links and listings of art museums, non-profit art organizations and art centers in California. For this online guide our focus is primarily on museums that present the visual arts, both contemporary and traditional fine art.

Art museums and non-profit art centers are valuable community assets. They rely heavily on memberships and on your support, so please consider joining and supporting them. The membership benefits are worth it plus you will be contributing to important local and regional art resources.

Non-profit art centers frequently provide exhibition space for new and cutting edge contemporary art as well as traditional fine art exhibitions. Besides visual arts, many art centers also provide facilities for music, performance art and other arts, as well as art education.

If you happen to notice anything that needs corrected or have suggestions for this guide please let us know. Thanks for visiting Art-Collecting.com and come back soon.

---




Frieze Los Angeles
February 15 - 17, 2019
Paramount Pictures Studios
Los Angeles, CA
Frieze's new contemporary art fair offers an unparalleled opportunity to discover 70 of the world's most significant and forward-thinking galleries from across the U.S. and around the world at Paramount Pictures Studios, a historic studio lot located in Hollywood. Presented in a bespoke structure designed by Kulapat Yantrasast of wHY, the program will celebrate the exceptionally dynamic and diverse culture of Los Angeles and its global contributions to the visual arts. Taking place during Los Angeles' Awards Season and celebrating the wealth of art and cultural activity across the city. Frieze Week promises to be an unmissable moment in Los Angeles. Frieze LA will be at the heart of a dynamic week during which international collectors, curators and artists will come together to engage with and appreciate the city and everything that makes it great. Admission tickets to the event are timed-entry tickets available only online. For more information and programming visit Frieze Los Angeles

Other Los Angeles area art fairs during Frieze Week include: Felix LA (The Hollywood Roosevelt Hotel), Superfine! Los Angeles (Magic Box at the Reef, Downtown), Art Los Angeles Contemporary (The Barker Hanger, Santa Monica), Startup Art Fair Los Angeles (The Kinney Venice Beach), and Art Palm Springs (Palm Springs Convention Center). It's going to be a great art week in LA, enjoy it and plan carefully. Don't forget to visit some of the incredible gallery and museum shows on during this amazing month of contemporary visual art.

LOS ANGELES ART FAIR GUIDE


Full listing of Upcoming art fair in and around Los Angeles

---

California Art Museums

Northern California Art Museums
Asian Art Museum (San Francisco)
Berkeley Art Museum (Berkeley)
California Historical Society (San Francisco)
Cartoon Art Museum (San Francisco)
Charles M. Schulz Museum (Santa Rosa)
The Contemporary Jewish Museum (San Francisco)
Crocker Art Museum (Sacramento)
de Young Museum (San Francisco)
Fresno Art Museum (Fresno)
International Art Museum of America (San Francisco)
Legion of Honor (San Francisco)
Monterey Museum of Art (Monterey)
Museum of African Diaspora (San Francisco)
New Museum Los Gatos (Los Gatos)
Oakland Museum of California (Oakland)
San Francisco Museum of Modern Art (SFMOMA)
San Jose Museum of Art (San Jose)
Cantor Arts Center -Stanford University Museum of Art (Palo Alto)
Triton Museum of Art (Santa Clara)

Southern California Art Museums
American Museum of Ceramic Art (Pomona)
Autry National Center
Bakersfield Museum of Art (Bakersfield)
Bowers Museum (Santa Ana)
The Broad (Los Angeles)
California African American Museum (Los Angeles)
California Heritage Museum (Santa Monica)
California Museum of Photography (Riverside)
Carnegie Art Museum (Oxnard)
Fowler Art Museum (UCLA - Los Angeles)
The Getty Center (Los Angeles)
The Getty Villa (Pacific Palisades)
Hammer Museum (UCLA, Los Angeles)
The Huntington - Library, Art Collection & Botanical Gardens (San Marino)
The Irvine Museum (Irvine)
Japanese American National Museum (Los Angeles)
Laguna Art Museum (Laguna Beach)
Latino Art Museum (Pomona)
Long Beach Museum of Art (Long Beach)
Los Angeles County Museum of Art (Los Angeles)
Mingei International Museum (San Diego)
MOCA - The Museum of Contemporary Art (Los Angeles)
MOCA The Geffen Contemporary (Los Angeles)
MOCA Grand Avenue (Los Angeles)
MOCA Pacific Design Center (Los Angeles)
Museum of Contemporary Art San Diego (San Diego)
Museum of Latin American Art (Long Beach)
Museum of Neon Art (Los Angeles)
Museum of Photographic Arts (San Diego)
MuzeO (Anaheim)
Norton Simon Museum (Pasadena)
Pacific Asian Museum (Pasadena)
Palm Springs Art Museum (Palm Springs)
Pasadena Museum of California Art (Pasadena)
Orange County Museum of Art (Newport Beach)
Riverside Art Museum (Riverside)
The Riverside Municipal Museum (Riverside)
San Diego Museum of Art (San Diego)
San Luis Obispo Museum of Art (San Luis Obispo)
Santa Barbara Museum of Art (Santa Barbara)
Torrance Art Museum (Torrance)

University Art Museums and Art Galleries in California
Beall Center for Art + Technology (U of California Irvine)
California State University, Long Beach - University Art Museum
Fisher Gallery (University of Southern California, Los Angeles)
Fowler Art Museum (UCLA, Los Angeles)
Grand Central Art Center (California State University Fullerton)
Hammer Museum (UCLA, Los Angeles)
The Luckman (California State University, Los Angeles)
Pasadena City College Art Gallery (Pasadena)
Pomona College Museum of Art (Claremont)
Ruth Chandler Williamson Gallery (Scripts College, Claremont)
San Francisco State University - Fine Arts Gallery
Cantor Arts Center at Stanford University (Palo Alto)
University of California, Berkeley Art Museum & Pacific Film Archive
University of California, Northridge, Art Galleries (Northridge)
University of California, Riverside, California Museum of Photography
Art, Design & Architecture Museum (UC Santa Barbara)

---
California Art Centers

Northern California Art Centers

Berkeley Art Center (Berkeley)
Blue Line Arts (Roseville)
Chico Art Center (Chico)
Creativity Explored (San Francisco)
Creative Growth Art Center (Oakland)
Center for Photographic Arts (Carmel)
The Firehouse Arts Center (Pleasanton)
Galeria de la Raza (San Francisco)
Headlands Center for the Arts (Sausalito)
Intersection for the Arts (San Francisco)
John Natsoulas Center for the Arts (Davis)
The Lab (San Francisco)
Mendocino Art Center (Mendocino)
Mission Cultural Center for Latino Arts (SF)
Movimiento de Arte y Cultura Latino Americana (San Jose)
NIAD Art Center (Richmond)
O'Hanlon Center for the Arts (Mill Valley)
Pacifica Center for the Arts (Pacifica)
Pacific Art League (Palo Alto)
Richmond Art Center (Richmond)
Sacramento Fine Arts Center (Sacramento)
Sanchez Art Center (Pacifica)
San Francisco Arts Commission Gallery
Santa Cruz Art League (Santa Cruz)
Santa Cruz Mountains Art Center (Ben Lomond)
Sebastopol Center for the Arts (Sebastopol)
SF Camerawork (SF)
SomArts (San Francisco)
Southern Exposure (San Francisco)
Vacaville Art League & Gallery (Vacaville)
Yerba Buena Center for the Arts (San Francisco)
Youth in Arts (San Rafael)
Viewpoint Photographic Art Center (Sacramento)
Works / San Jose (San Jose)

Southern California Art Centers
18th Street Arts Center (Santa Monica)
Annenberg Space for Photography (Los Angeles)
Armory Center for the Arts (Pasadena)
Angels Gate Cultural Center (San Pedro)
Art Glass Association of Southern California (San Diego)
Barnsdale Park Municipal Art Gallery (Los Angles)
Casa Romantica Cultural Center and Gardens (San Clemente)
The Corita Art Center (Los Angeles)
The dA Center for the Arts (Pomona)
ECF Art Centers (Los Angeles)
First Street Gallery Art Center (Claremont)
Irvine Fine Arts Center (Irvine)
LA Artcore (Union Center for Fine Arts, Los Angeles)
La Jolla Art Association
Los Angeles Center for Digital Art (Los Angeles)
Muckenthaler Cultural Center (Fullerton)
Orange County Center for Contemporary Art (Santa Ana)
Palos Verdes Art Center (Rancho Palos Verdes)
Side Street Projects (Los Angeles)
Skirball Cultural Center (Los Angeles)
South Bay Contemporary (South LA)
VIVA Art Center - Valley Institute of Visual Art (Sherman Oaks)
Watts Towers Arts Center (Los Angeles)

---
California Non-Profit Art Organizations
ArtAngels (San Francisco)
Arts Council of Napa Valley (Napa)
Arts Council Silicon Valley (San Jose)
Arts & Culture Commission of Contra Coast County (Martinez)
Art Share Los Angeles (Los Angeles)
ArtSpan (San Francisco)
Asian American Women Artists Association (San Francisco)
Brewery ArtWalk (Los Angeles)
California Arts Council (Sacramento)
California Lawyers for the Art (several locations)
California Society of Printmakers (San Francisco)
City of Los Angeles Cultural Affairs Department (LA)
Consejo Fronterizo de Arte y Cultura COFAC (Pasadena)
Cultural Council for Monterey County (Carmel)
Foundation Center
Huntington Beach Art Center Foundation (Huntington Beach)
Los Angeles Art Association (Los Angeles)
Los Angeles County Arts Commission (LA)
Marin Arts - Marin Arts Council (San Rafael)
Palo Alto Art Center Foundation (Palo Alto)
Pasadena Society of Artists (Pasadena)
PhotoAlliance (San Francisco)
Pleasanton Cultural Arts Council (Pleasanton)
Pro Arts (Oakland)
Riverside Arts Council (Riverside)
San Diego Commission for Arts & Culture (San Diego)
San Francisco Arts Commission (San Francisco)
San Francisco Women Artists (San Francisco)
Santa Barbara Contemporary Arts Forum (Santa Barbara)



CALIFORNIA ART GALLERY GUIDES

ART MUSEUM GUIDES FOR EVERY STATE

ART GALLERY GUIDES FOR OTHER LOCATIONS
Gallery guides for every state and thirty seven major art cities.

---

About Art-Collecting.com

Art-Collecting.com is an online resource for all art enthusiasts. Art collectors, art travelers and artists will find our comprehensive online Gallery Guides and Museum Guides to be very useful. We feature guides for thirty-seven major art destinations as well as every state. Be sure to look at our Art Fairs Guide and our guides to Miami Art Week and New York Art Fairs which are up online year around.

When exploring around our site you'll find informative articles and guides for specific types of art like Latin American Art, Fine Art Photography and Native American Art. If you're looking for Art Appraisers, Art Advisors & Consultants, Art Auctions or other Art Services we're a good source.

Don't forget to visit our Artist Guides where you'll find links directly to artist websites. Our Painters and Photographers pages are very popular. The guides are very helpful when looking to discover new artists or if you prefer buying art directly from artists.

Here at Art-Collecting.com, we love art as much as you do and are always trying to improve our guides. If you have suggestions or notice listings that should be changed let us know. You can also help by mentioning us to your art friends and to galleries that you visit. Feel free to mention us and post links on your Social Media.

Thanks for stopping by Art-Collecting.com.
Visit our website often and be sure to explore around.
http://art-collecting.com


---

Home | Art Gallery Guides | Museums & Art Centers | Art Appraisals | Art Fairs
Collecting Information | Types of Collecting | Art News | Advertising | How to be Listed

---

Terms of Use | Privacy Policy | Contact | Mailing List
Copyright 2019 by Art-Collecting.com All Rights Reserved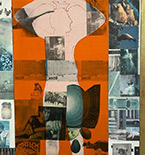 Rauschenberg: The 1/4 Mile.
Aug 11 - February 10, 2019
LACMA
Los Angeles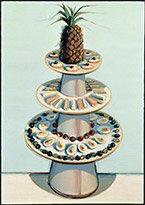 Wayne Thiebaud:
Artist's Choice
Sept 29 - March 10, 2019
SFMOMA
San Francisco, CA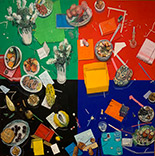 Manny Farber:
One Day At A Time
Oct 14 - March 11, 2019
MOCA Grand
Los Angeles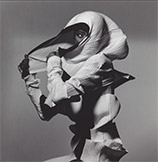 Irving Penn:
Beyond Beauty
Sept 29 - February 17, 2010
Museum of Photographic Arts
San Diego, CA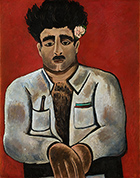 Marsden Hartley in
Outliers and American
Vanguard Art
Nov 18 – March 17, 2019
LACMA
Los Angeles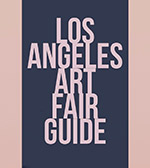 Los Angeles Art Fair Guide
February 2019
Los Angeles, CA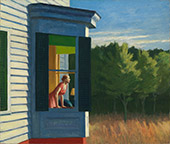 Modern American Realism
Highlights from Smithsonian's
Sara Roby Collection
Oct 20 - April 28, 2019
Portland Art Museum
Portland, OR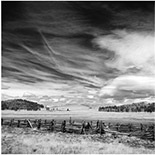 Barry M. Goldwater
Arizona Highways Collection
January 6 - June 23, 2019
Western Spirit: Scottsdale's Museum of the West
Scottsdale, AZ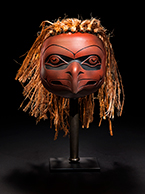 Preston Singletary:
Raven & The Box of Daylight
October 3 - August 31, 2019
Museum of Glass
Tacoma, WA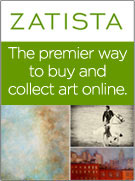 Access to over
4000 original artworks.
Browse Zatista collections

___________________________


Please follow us and share this guide with your art loving friends.







To receive our Free monthly newsletter and an occasional email update, register below.