ATLANTA ART GALLERIES
Atlanta art gallery guide and listing of fine art galleries located in Atlanta, Georgia. The art galleries feature contemporary art and traditional fine art, glass art, prints, sculpture, fine art photography and other types of visual art. If you're interested in collecting art, buying or selling art, or just viewing art while in Atlanta, these are some of the art galleries that you should visit.


If you travel and look at art, our online gallery guides are perfect for you. We have a guide for each of the major art cities as well as one for every state. Try an Internet search for something like "New York art galleries" or "Houston galleries" and you will easily find us near or at the top of the search results. Same holds true if you search for "Atlanta galleries." We're online to help people discover art, and to support art communities.


The first edition of our Miami & Miami Beach Art Fair Guide is now online. Miami Art Week is December 4-10, 2017 and it's a great week of contemporary art, fashion, music and design. More than 1200 galleries participate in some 15-20 art fairs. Our free guide is easy to use and a great source for advance information, and it's updated frequently.


We're always working to improve our online gallery guides. If you know of galleries, important art events or art businesses that should be included, please let us know. Also, we suggest that you support local art galleries, Non-Profit art organizations and art museums whenever possible. Please tell your art friends about Art-Collecting.com and mention this guide in Social Media. Come back soon.


Miami Circle Art District | West Midtown Art District | Other Atlanta Galleries
Atlanta Metroplex | Decatur | Lawrenceville | Marietta | Norcross Galleries | Roswell Galleries

---
Atlanta Gallery Guide

Miami Circle Art District





Pryor Fine Art
Since 1990, owner Susie Pryor has cultivated a luxurious and welcoming environment for art viewing. The gallery exhibits paintings and sculpture in the advantageous setting of its 5,700-square-foot modern space. Offering the best in service equal to the best in art, Pryor Fine Art maintains a staff of knowledgeable and committed art professionals. Demand for the work of its esteemed artists, combined with these strengths, has established the gallery as a state and nationwide destination for fine art. Location: 764 Miami Circle, NE, Suite 132, Atlanta, GA 30324, telephone: 404-352.8775, website: http://www.pryorfineart.com/


Anne Irwin Fine Art
Artists' Atelier of Atlanta
Bill Lowe Gallery
The Madison Gallery
Pryor Fine Art
Thomas Deans Fine Art


West Midtown Art District





Gallery 874
The gallery focuses on Contemporary Art featuring local and regional artist. Gallery 874 Evokes the museum experience. We are dedicated to our clients and support them in the selection, delivery and installation of exceptional artwork for their home and business. We work closely with our artists to help them develop their artistic expression as well as providing the highest quality art for our clients. Location: 874 Joseph E Lowery Blvd. NW, Atlanta, GA 30318, telephone: 404-480-0874, website: http://gallery874.com/art/


Atlanta Contemporary Art Center
Blue Mark Gallery
Gallery 874
Lagerquist Gallery
Sandler Hudson Gallery


Other Atlanta Art Galleries





Huff Harrington Fine Art
What happens when two committed Francophiles, art lovers and design junkies get together over a bottle of red wine? A fine art gallery with a little je ne sais quoi is born. Our little gallery is located on a cute and quiet street in Atlanta's busy Buckhead neighborhood. Over the years, we found that our taste in art struck a chord with our clients and we enjoyed every minute of helping them begin or expand their collections with art from the emerging and established artists we represent as well as the French artists with whom we work. Location: 4240 Rickenbacker Drive, Atlanta, GA 30342, email: info@huffharrington.com, website: http://www.huffharrington.com/


Alan Avery Art Company
Alcove Fine Art & Design
Antonio Raimo Galleries
Atlanta Art Gallery
Besharat Gallery
Different Trains Gallery
Hathaway Contemporary Gallery
Huff Harrington Fine Art
Jackson Fine Art
John's Metal Sculpture (Rex, GA)
Ruth Barrett at Lansdell Galleries
Lumiere
Marcia Wood Gallery
Mason Fine Art
Objet d'Art Gallery & Studios
StudioSwan
Sue Ye Fine Art Gallery
TEW Galleries
Watson Gallery
Whitespace
ZuCot Gallery

---

ATLANTA METROPLEX

Decatur Art Galleries

Aimee Jewelry and Fine Art Gallery
Different Trains Gallery
HomeGrown Decatur
Sycamore Place Gallery
Trinity Mercantile & Design
Wild Oats & Billy Goats
Worthmore Jewelers



Lawrenceville Art Galleries





The LONA Gallery
Located just a short drive from downtown Atlanta, The LONA Gallery offers you original art by local and regional artists. Also, unique Handcrafted gifts. Hours: Tuesday - Saturday Noon - 8pm, Sundays Noon - 6pm. Location: 176 West Crogan Street, Lawrenceville, GA, telephone: 678-349-2223, website: http://thelonagallery.com/



Marietta Art Galleries





dk Gallery
From the first show in 2008, dk Gallery has become a destination for art lovers and art discoverers alike. A beautiful space on the Marietta Square offers guests a unique vibe that combines a contemporary aesthetic feel with small-town ambiance. Elegantly curated, the gallery represents local and national established artists with contemporary fine art pieces that bring joy and excitement to the space. Monthly shows keep the gallery fresh and it remains popular in local must see listings. Location: 25 West Park Square, Marietta, GA 30060, telephone: 770-427-5377, website: http://www.dkgallery.us/


Avery Gallery
dk Gallery
Durrett Studio & Gallery
Frameworks Gallery
Knoke Fine Art



Norcross Art Galleries





DE Fine Art
DE Fine Art is pleased to present the finest examples of representational painting, drawing, and sculpture in the Southeast. We feature a collection of original works ranging from the classically inspired to the contemporary by over 30 leading European artists. 5650 Peachtree Industrial Blvd, B, Norcross (Atlanta), GA 30092, website: http://www.de-fineart.com/


Bowman & White Gallery
DE Fine Art
Regency Fine Art



Roswell Art Galleries





Ford Smith Fine Art
The Ford Smith Gallery is centrally located in the heart of Historic Roswell's art district. Featuring the namesake artist, FORD SMITH, and accompanied by other local fine art painters and sculptures. FORD SMITH has been named one of the "TOP ARTISTS" in North America for 2007 and 2008 by Art Business News. His use of a stunningly brilliant palette is well known through out the art world. FORD SMITH uses unparalleled combinations of mosaics, splashes, swirls, brilliant colors and eye popping contrast to create a viewing experience that can only be described as "WOW!". Location: 10 Elizabeth Way, Roswell, GA 30075, telephone: 770-552-5942, website: http://www.fordsmithfineart.com/


Ann Jackson Gallery
Ford Smith Fine Art
Muse & Co. Fine Art
Raiford Gallery
Taylor Kinzel Gallery



Other Galleries in Atlanta Metroplex
Gallery Miriam (Fairburn)

---

Artist Websites





Ronald Story - Contemporary Landscapes & Abstracts
Powerful colors define inner strength. Always do I strive to create art that is meaningful to me, in terms of style, composition, personality and message. I love when there are more layers than the eye could discover as I am fascinated by life's mystery and the surprising journeys it may take us. To me, abstract Art is a mystery of poetry, color, light and dance beyond words. "Ronald's art makes you feel like you are swinging from a vine through a mystical world of brilliant colors and the ecstatic blossoming of nature." Location: Georgia, telephone: 404-593-7860, website: https://ronaldstoryart.com


Lynn Mayes / Cerulean Fine Art - Paintings
Chris Hamilton - Photography
Jill Saur - Paintings
Ronald Story - Contemporary Landscapes & Abstracts
Sue Ye - Paintings


Art Consultants, Art Advisors and Private Dealers
Art Initiative, Inc.
Deljou Art Group
Fay Gold Art Advisory
Soho Myriad


Art Services: Appraisers, Framing and Other Services
Art Papers (Art Magazine)
Objet d'Art Gallery & Studios (Art Parties)
Spalding Nix Fine Art (Appraisals)
Timothy Gordon Appraisals & Brokerage - Gappraisals.com (Appraisals)






Zatista
Is the leading destination to buy original art online, giving you unrivalled access to exclusive collections from all over the world. With over 4000 highly curated works from the most talented emerging and established artists, Zatista provides access to the types of works previously only available to seasoned collectors. Buying online with Zatista is easy with their complimentary art consultation, certificates of authenticity and a buyer guarantee that allows you to try art in your home with free returns (as well as free shipping within the US for all purchases). Their platform makes it fun to discover art you love, with an experience so unique it's like you are right there in front of it. Browse the collections


Non-Profit Art Organizations and Alternative Exhibition Spaces
Atlanta Collage Society
Atlanta Contemporary Art Center
Atlanta Photography Group
Atlanta History Center
Callanwolde Fine Art Center
Center for Puppetry Arts
The Defoor Center
Eyedrum Art and Music
SCAD Galleries in Atlanta
Spruill Center for the Arts


Atlanta Art Museums and Art Collections
The Apex Museum
High Museum of Art
Michael C. Carlos Museum
Museum of Contemporary Art
Museum of Design
Oglethorpe University Museum of Art



Other Georgia Art Galleries

Georgia Art Museums and Art Centers

Art Galleries around the United States

---

Art Bookstore
And one-stop shop for all of your Internet shopping through Amazon!

Scroll through the divine finds in our art bookstore, treating yourself to a visual feast of richly illustrated coffee-table and other books, magazines, and DVD's about the world of art.

Art-Collecting.com can also serve as your shopping portal to Amazon.com for all your other Internet shopping - whether for laptops or luggage, heels, hardware, or haberdashery. Just click here: Path to Amazon.
















Amazon's Book of the Month Site for reading ideas and gift suggestions.

Thanks for visiting Art-Collecting.com.

Here at Art-Collecting.com, we love art as much as you do. Please mention us to your friends, to galleries you visit, and feel free to share the site via Twitter, Facebook, Pinterest, Instagram, or other Social Media venues!

---

Home | Art Gallery Guides | Museums & Art Centers | Art Appraisals | Art Fairs
Collecting Information | Types of Collecting | Art News | Advertising | How to be Listed

---

Terms of Use | Privacy Policy | Contact | Mailing List
Copyright 2017 by Art-Collecting.com All Rights Reserved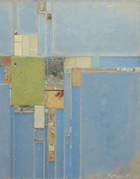 Dusty Griffith
Exhibition
October 27 - Nov 20, 2017
Pryor Fine Art
Atlanta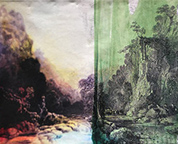 Kim Anno
Exhibition
September 13 - Oct 21, 2017
Marcia Wood Gallery
Atlanta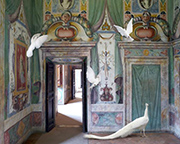 Karen Knorr
Exhibition
October 6 - Dec 23, 2017
Jackson Fine Art
Atlanta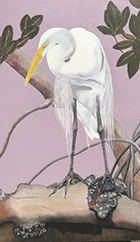 Judith Vivell
Available from
Huff Harrington
Atlanta

Nabil Mousa
Available from
Gallery 874
Atlanta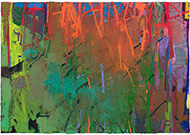 Brian Rutenberg
Exhibition
Reception: Oct 13, 6-9pm
October 13 - Nov 18, 2017
TEW Galleries
Atlanta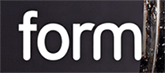 FORM MIAMI
December 6 - 10, 2017
Miami Beach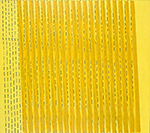 Anthony Greco
Exhibition
October 13 - Nov 11, 2017
Thomas Deans Fine Art
Atlanta, GA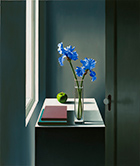 Bruce Cohen
Exhibition
September 9 - Nov 4, 2017
Leslie Sacks Gallery
Bergamot Station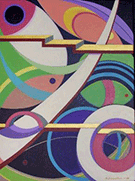 Lois Schlachter
Painting, Acrylic on Canvas
Zatista.com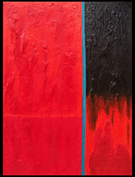 Jo Moore
Painting, Oil on Canvas
Zatista.com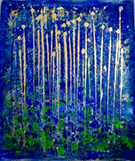 Nestor Toro
Painting, Acrylic on Canvas
Zatista.com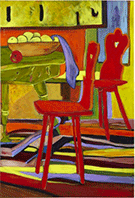 Cecile Hubene
Painting, Acrylic on Canvas
Zatista.com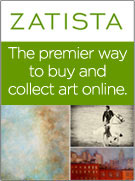 Access to over
4000 original artworks.
Browse Zatista collections

___________________________


Please follow us and share this guide with your art loving friends. Good comments and links on Social Media sites also help us.





To receive our Free monthly newsletter and an occasional email update, register below.


___________________________