ART MAGAZINES

Magazines About Art and Online Newsletters

Aesthetica
The Art and Culture Magazine. Aesthetica combines dynamic content with compelling critical debate, exploring the best in contemporary art and culture. From the UK.


American Art Collector
Monthly publication and with a full online edition available to subscribers. Specially written for collectors, galleries and painters of traditional art. Articles emphasize mainstream art by today's favorite living artists. Back issues also available.


American Indian Art Magazine
Aperture Magazine
ArtAsiaPacific


Art & Antiques
Online as well as a printed art magazine.
One of the most widely read national art and antiques magazine.


Art & Auction Magazine
Arte Al Dia International


Artforum
Long running contemporary art magazine published ten times a year. Website provides articles
and a section called Bookforum that is about art books.


Art in America
Monthly publication, Art in America creates a fascinating picture of the colorful, ever changing,
often controversial art scene here and abroad. You'll find everything from contemporary to classical painting, sculpture, photograph, critiques of exciting new talents and important new books.


The Artists' Magazine
art ltd.
Art News
The Art Newspaper
ArtNexus


Art Papers
A non-profit arts organization dedicated to the examination and development
of contemporary art and culture. Published bimonthly out of Atlanta, GA.


Art Pulse
Art Review
Artweek


Arts of Asia
International Asian Arts and Antiques Magazine. Founded in 1970, it is the world's leading fine magazine of Asian art. Published six times a year, it has the largest circulation of any Asian art magazine and is distributed to 80 countries.


Black & White
Blind Spot Magazine
BOMB Magazine


Canadian Art
The Canadian Art Foundation is a charitable organization that fosters and supports the visual arts in Canada. The foundation celebrates artists and their creativity with a nationwide educational program of events, lectures, competitions, publications and other initiatives. Canadian Art magazine is the central and most widely recognized project of the Foundation. Published four times a year.


FineArtConnoisseur
Published bimonthly. Magazine explores 18th, 19th, and 20th Century art from great masters as
well as the greatest living artists, plus tips for collectors and articles about art trends. Free weekly newsletter available from their website.


frieze
frieze magazine was set up in 1991 and is the leading magazine of contemporary art and culture. frieze includes essays, reviews and columns by today's most forward-thinking writers, artists and curators


Hi-Fructose
International Artist
Juxtapoz


Latin American Art
The magazine was created in 2000, the headquarters are located in Puerto Rico. It is printed in English and Spanish. Dispatched in Panama City, Mexico City, Miami, Chicago, New York, Philadelphia, Austin, Los Angeles, Santo Domingo, La Habana, and Puerto Rico. Back issues also available. Printed twice a year. It is part of the Alejandro Alfonso Group Corporation.


LEAP
LensWork
M
New American Paintings
Pastel Journal
photograph
Southwest Art
Stone Voices


Surface
Bimonthly contemporary art magazine. Headquartered in New York, they cover the design world, emerging talents, and provocative projects that are reshaping the creative landscape.


Watercolor Artist

---
---

Online Magazines and Newsletters
artcritical
An online magazine of art and ideas. We don't consider ourselves a blog and although edited in New York with a New York bias we do include dispatches from around the world.


artdaily.com
Daily art newspaper with information on what is happening in the world of art.


Hyperallergic
Is a forum for serious, playful and radical thinking about art in the world today. It combines the best of art blog and magazine culture by focusing on publishing quality and engaging writing and images from informed and provocative perspectives.


Mutual Art
Includes the world's largest online archive of over 200,000 art related articles from over 250 quality magazines, newspapers and journals, and also provides a conduit for galleries, museums, auction houses, art fairs and publishers to reach their target audiences over a single, global platform.


Whitehot Magazine


Magazines Specializing in Photography
Large listing of photography magazines on art-support.com.


Other Art Blogs and Online Art News
Here, you will find several art media specific blogs and city specific art blogs.

---

Art Bookstore
Our bookstore will introduce you to the latest magazines and art books.
Please click this link and visit our Art Bookstore.









Amazon's Book of the Month Site for reading and gift suggestions.


Thanks for visiting art-collecting.com.
Please tell your friends and colleagues about us, and come back soon.

---

Home | Gallery Guides | Museums & Art Centers | Art Auctions | Art Fairs | Art News
Collecting Information | Types of Collecting | Bookstore | How to be Listed

---

Terms of Use | Privacy Policy | Contact | Mailing List
Copyright 2015 by Art-Collecting. All Right Reserved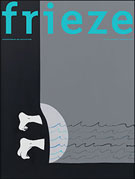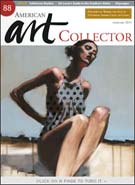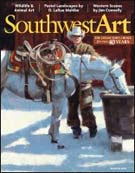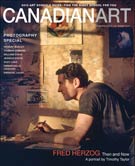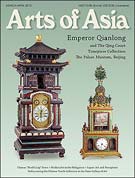 ___________________________


Please follow us and share this guide with your art loving friends. Good comments and links on Social Media sites also help us.





To receive our Free monthly newsletter and an occasional email update, register below.


___________________________