SCOTTSDALE ART GALLERIES
Art gallery guide and listing of fine art galleries located in Scottsdale, Arizona. These art galleries feature traditional fine art and contemporary art, Southwest art, Native American art, Indian pottery, sculpture, paintings, prints, fine art photography, and other types of visual art. If you're interested in purchasing or collecting art, or perhaps you just enjoy visiting galleries, the list below will guide you to the many of the art galleries in Scottsdale, Arizona.


Thursday evenings from 6:30 to 9:00pm, you'll find Scottsdale Arts District galleries open late for the ArtWalk. The galleries are located primarily along Main Street and Marshall Way in Scottsdale Downtown, and visiting them is a nice way to spend an evening.


If you travel and look at art, our online gallery guides are perfect for you. We have a guide for each of the major art cities as well as one for every state. Try an Internet search for something like "Los Angeles art galleries" or "Texas galleries" and you will easily find us near or at the top of the search results. Same holds true if you search for "Scottsdale galleries." We're online to help you discover the art you're looking for, and to support art communities.


We're always working to improve our online gallery guides. If you know of galleries, important art events or art businesses that should be included, please let us know. Also, we suggest that you support local art galleries, Non-Profit art organizations and art museums whenever possible. Please tell your art friends about Art-Collecting.com and mention this guide in Social Media. Come back soon.


---
Scottsdale Gallery Guide



On The Edge Gallery
The gallery is owned and operated by the 40 Arizona artists who show and sell their work daily in the gallery. There is never a gallery commission. Patrons are also encouraged to contact the artists directly for made to order work and special projects. On exhibit daily is a selection of paintings (oil, watercolor, and acrylic), pastel, mixed media, sculpture, jewelry, ceramics, mosaics, glass, fabric art, photography and more. Many unique, one-of-a-kind gift items are available as well. Location: 7050 E. 5th Ave, Scottsdale, AZ 85251, telephone: 480-265-8991, website: https://www.ontheedgegallery.com/


Altamira Fine Art
Altermann Galleries
American Fine Art Editions
Amery Bohling Fine Art
Art One Gallery
Bischoff's Gallery
Blink Gallery
Bonner David Galleries
Buffalo Collection
Carstens Fine Art
Expressions Gallery
Faust Gallery
Femmes Fatales & Fantasies
Gallery Russia
Gebert Contemporary
J Klein Gallery
King Galleries
Larsen Gallery
Legacy Gallery
Mainview Gallery
The Marshall Gallery
Method Art
Nature Exposed Photography
Territorial Indian Arts
On The Edge Gallery
Open Range Gallery
Paul Scott Gallery
Pejman Gallery
Quan'tum Art Inc.
River Trading Post
ROCK STAR Gallery
T.H. Brennen Fine Art
Tilt Gallery
Udinotti Gallery
Waddell Gallery
Wilde Meyer Gallery
Victor Ostrovsky Signature Gallery
Xanadu Gallery


Paradise Valley
Arcosanti
Mitchell Brown Fine Art

---

Artist Websites
Cheryl Brandon - Ceramic Art and Sculpture
Dale Terbush - Paintings



Art Consultants, Art Advisors and Private Dealers





Savvy Collector Art Brokerage
SavvyCollector.com, although specializing in Native American art, offers a variety of art for sale. All of our art is examined for condition and researched by veteran art appraiser Corinne Cain, who has over thirty years of experience in the industry. We take the guesswork out of buying art, by uniquely showing a standard gallery price, compared to our own unique savvy price, ensuring you get the best price every time. Online shopping cart and gift registry options available. Our phone is (602) 906-1633 or toll free at (877) 906-1633. We are available by appointment at the physical address 326 West Harmont Drive Phoenix, AZ 85021, https://savvycollector.com


Artisimo Unlimited
Costello Childs
Leslie Levy Fine Art
Savvy Collector Art Brokerage



Art Services: Appraisers, Framing and Other Services

Timothy Gordon Appraisals & Brokerage - Gappraisals.com
Timothy Gordon AOA, ISA-CM
Fine Art, Rare Items and Collections
(406) 728-1812
timbgordon@mac.com
http://gappraisals.com
Expert appraisal of Fine Art for individuals / Museum Collections/Estates. We often set record brokering prices. Also, antiques, rare historic items. Nationally respected-25 years experience-USPAP compliant! We have appraised millions of objects. Licensed, Insured. As seen on television!


Framers's Workshop, Inc.
Scottsdale Art Auction
Scottsdale ArtWalk
Timothy Gordon Appraisals & Brokerage - Gappraisals.com
Ultimate Art & Cultural Tours



Scottsdale Art Museums and Non-Profit Art Organizations
Art Alliance Gallery
Scottsdale Center for The Arts
Scottsdale Cultural Council
Scottsdale Museum of Contemporary Art
Western Spirit: Scottsdale's Museum of the West



ARIZONA GALLERY GUIDE

SEDONA GALLERY GUIDE

ART GALLERY GUIDES FOR OTHER LOCATIONS
Gallery guides for every state and thirty seven major art cities.

---

About Art-Collecting.com

Art-Collecting.com is an online resource for all art enthusiasts. Art collectors, art travelers and artists will find our comprehensive online Gallery Guides and Museum Guides to be very useful. We feature guides for thirty-seven major art destinations as well as every state. Be sure to look at our Art Fairs Guide and our guides to Miami Art Week and New York Art Fairs which are up online year around.

When exploring around our site you'll find informative articles and guides for specific types of art like Latin American Art, Fine Art Photography and Native American Art. If you're looking for Art Appraisers, Art Advisors & Consultants, Art Auctions or other Art Services we're a good source.

Don't forget to visit our Artist Guides where you'll find links directly to artist websites. Our Painters and Photographers pages are very popular. The guides are very helpful when looking to discover new artists or if you prefer buying art directly from artists.

Here at Art-Collecting.com, we love art as much as you do and are always trying to improve our guides. If you have suggestions or notice listings that should be changed let us know. You can also help by mentioning us to your art friends and to galleries that you visit. Feel free to mention us and post links on your Social Media.

Thanks for stopping by Art-Collecting.com.
Visit our website often and be sure to explore around.
http://art-collecting.com


---

Home | Art Gallery Guides | Museums & Art Centers | Art Appraisals | Art Fairs
Collecting Information | Types of Collecting | Art News | Advertising | How to be Listed

---

Terms of Use | Privacy Policy | Contact | Mailing List
Copyright 2018 by Art-Collecting.com All Rights Reserved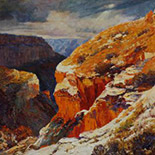 Alan Wolton
Available from
Mainview Gallery
Scottsdale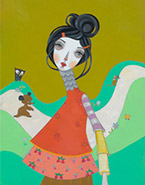 Melissa Peck
On Exhibition
Nov 16 - December 3, 2018
Bonner David Galleries
Scottsdale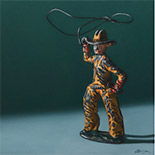 Bradford Overton
Available from
Altamira Fine Art
Scottsdale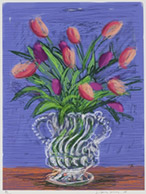 David Hockney
On Exhibition
Nov 10 - December 31, 2018
Leslie Sacks Gallery
Santa Monica, CA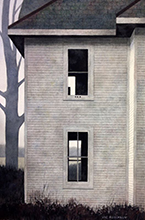 Victor Roschkov
Painting on Watercolor Paper
Zatista.com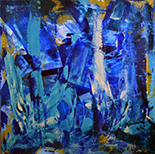 Nestor Toro
Painting, Acrylic on Canvas
Zatista.com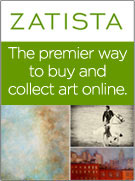 Access to over
4000 original artworks.
Browse Zatista collections

___________________________


Please follow us and share this guide with your art loving friends. Good comments and links on Social Media sites also help us.





To receive our Free monthly newsletter and an occasional email update, register below.