---
NEW JERSEY ART GALLERIES
New Jersey art galleries and gallery guide, featuring fine art galleries, artists, art consultants, and other art services located in New Jersey. The art galleries feature contemporary art and traditional fine art, paintings, prints, sculpture, fine art photography, and other types of visual art. If you're interested in collecting art or just viewing art while in New Jersey, these are some of the art galleries and art resources that you should visit.

When looking for art galleries online, Art-Collecting.com is one of the best and easiest websites for quickly finding them. Select the Art Gallery Guides in the top navigation for a listing of states and cities. If you're searching the Internet try "New York galleries" or "New Jersey galleries" and you'll easily find us. We're online to help people discover art, and to support art communities.

We're always working to improve our online gallery guides. If you know of galleries, important art events or art businesses that should be included, please let us know. Also, we suggest that you support local art galleries, Non-Profit art organizations and art museums whenever possible. Please tell your art friends about Art-Collecting.com and mention this guide in Social Media. Come back soon.

* Artist Websites
* Art Consultants & Private Dealers
* Art Services: Appraisers, Framing, etc.
* New Jersey Art Museums & Art Organizations

---

ART-COLLECTING.COM
NEW JERSEY GALLERY GUIDE

Bedminster Art Galleries





The Connoisseur Gallery, Inc.
The Connoisseur was founded 43 years ago in Bernardsville, NJ, now celebrating its 44th anniversary in Bedminster, NJ. We represent contemporary artists, Tracy Pollock, Nick Savides, Anna Wainright and Rhoda Yanow. With a history specializing in 18th - early 20th century American art - buying and selling. Works of Johann Berthelsen, Frank Wayland Fellows, Lee W. Hughes, and more. Serving the avid art collector and art enthusiast. An hour from New York City. Location: 2493 Lamington Rd., Bedminster, NJ 07921, telephone: 908-375-8385. website: http://cfineart.com/



Boonton Art Galleries





Speakeasy Art Gallery
Speakeasy Art Gallery has set a new standard in the Morris County area for showcasing contemporary art by local and international contemporary artists. The gallery aims to exhibit artists who posses integrity, originality and a desire to evolve the arts further. Those who posses an enthusiastic passion for the arts will find Speakeasy Art Gallery to be an accessible and welcoming environment. Other services provided by the gallery include; youth and adult art classes, custom picture framing, live performances and events. Location: 816 Main Street, Boonton, NJ 07005, telephone: 973-57-8268, website: http://speakeasyart.wix.com/speakeasyart/


Frenchtown Art Galleries
Designs for Tranquility
Dion Hitchings / Outsider Art Gallery



Lambertville Art Galleries





Highlands Art Gallery
Highlands Art Gallery is located in beautiful downtown Lambertville, New Jersey - one of America's prettiest towns. The gallery carries an exceptional selection of representational oil paintings and sculpture by notable, living artists from around the country - ideal for seasoned collectors as well as new art purchasers. Gallery hours are Wednesday and Thursday 11-6pm; Friday and Saturday 11-9pm; and Sunday Noon-6pm. Location: 241 N. Union Street, P.O. Box 269, Lambertville, NJ 08530, telephone: 908-766-2720, website: http://www.highlandsartgallery.com/





River Queen Artisans Gallery
Opened in April of 2010, looking to show some of the best artists in our area. We offer space to artists with more quirky, playful, whimsical, even bizarre visions. We show paintings, prints, digital art, photography montages, sculptures, jewelry and assemblage art, and also greeting cards done by our artists, and CD's from local musicians. We do five shows a year and feature live music from local musicians most First Fridays. Open Thursday through Monday. Location: 8 Church Street, Lambertville NJ, 08530, telephone: 609-397-2977, website: http://www.riverqueenartisans.com/


A Mano Galleries
Haas Gallery
Highlands Art Gallery
River Queen Artisans Gallery
Wessel + O'Connor Fine Art



Red Bank Art Galleries
Chetkin Gallery
Stillwell House Fine Art & Antiques



Westfield Art Galleries
Evalyn Dunn's Gallery
Juxtapose Gallery



Other Galleries in New Jersey





Gallery 270
Founded in 1998, caters to experienced and novice collectors seeking an increasingly rare quality in the field - value. The gallery exists to serve its community while fostering an appreciation for, and the desire to own, the work of distinguished photographers of the 20th Century and the emergent photographers of the 21st Century. We emphasize modern photographers employing traditional processes, where the hand of the artist is so much more intimately engaged. Location: Bergen County Camera, 270 Westwood Avenue, Westwood, NJ 07675, telephone: 201-358-5076, website: http://gallery270.com/






Hamilton Street Gallery
The gallery is located in downtown Bound Brook, NJ, and is an exhibition space for contemporary visual art. All media is considered and we encourage work that is new and experimental. We feature 6 or 7 annual group exhibits, some of which will be juried and curated some by guest curators. Shows will run between 6 and 8 weeks. They will be thematic and versatile in nature, ranging from whimsical to the audacious. Also, we hope to stimulate the creative pulse of the community by conveying an atmosphere in which to experience a focused, personal and enriching engagement with art. Location: 6 Hamilton Street, Bound Brook, NJ 08805, telephone: 732-748-2092, website: http://www.hamiltonstreetgallery.com/


A.J Dillon Gallery (Atlantic Highlands)
Anchor and Palette Gallery (Bay Head)
Design Domaine Gallery (Spring Lake)
Gallery 14 (Hopewell)
Gallery 270 (Westwood)
Hamilton Street Gallery (Bound Brook)
The Hanging Place Custom Framing & Art (Englishtown)
Jonathan LeVine Projects (Jersey City)
Kings Wood Art (Monroe)
Main Street Frame Shop and Gallery (Califon)
Mark Gallery (Tenafly)
Mostly Glass Gallery (Englewood)
Parlor Gallery (Asbury Park)
Second Story Art Gallery (Atlantic Highlands)
Sumei Multidisciplinary Arts Center (Newark)


Michael Massaia
Exhibition
Through August 31, 2017
Gallery 270
Westwood, NJ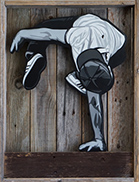 Joe Iurato
Available from
Parlor Gallery
Asbury Park, NJ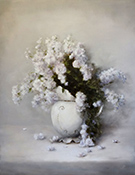 Judith Levin
Available from
Chetkin Gallery
Bank, NJ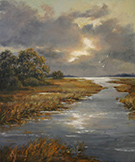 Paula Holtzclaw
Available from
Highlands Art Gallery
Lambertville, NJ


---

Artist Websites





Kseniya "Wookse" Wooster - Paintings
A professional artist with strong educational background in stage design. A broad spectrum of oil painting skills. Lifelike portraits with a unique twist. Classic and modern still life compositions. Collages based on creative visualization of various places, symbols, memories and feelings. Wookse creates a powerful art with a warm vivid energy and positive vibes. Continuously working on embodying original ideas on canvas, as well as commissioned paintings. Located in New Jersey, website: http://www.wookse-art.com/


Allyson Block - Paintings and Mixed Media
Daniel Finaldi - Paintings
Ritch Gaiti - Paintings and Prints
Haeley Kyong - Paintings
Cathy Pilkin - Photography
Kseniya "Wookse" Wooster - Paintings


---

Art Consultants & Private Dealers
American Art Advisor
Kings Wood Art (Monroe)
Parlor Gallery (Asbury Park)


---

Art Services: Appraisers, Framing, etc.





Gallery Paquette
Founder Mike Paquette has created a virtual space where both collector and art enthusiast can view and purchase work by regional and international artists. In addition, Gallery Paquette offers complete space design and art installation service for both residential and commercial spaces. Art-related services include fine art custom framing, art consultation and art installation; educational art seminars and workshops. Location: 817 Main Street, Boonton, NJ 07005, telephone: (201) 303-9355


Timothy Gordon Appraisals & Brokerage - Gappraisals.com
West Highland Art Auction Brokers

---

New York Art Galleries

Chelsea | Lower East Side | Downtown | Midtown | Uptown | Brooklyn | Bronx | Queens | Metro Area, Westchester County, Hudson River, etc. | The Hamptons & Long Island | Upstate New York Galleries

New Jersey Art Museums & Art Organizations
New York Art Museums & Art Organizations

Art Galleries around the United States


Megan Marrin
Exhibition
June 28 - August 20, 2017
David Lewis
New York


Kamolpan Chotvichai
On Display
July 20 - August 26, 2017
Sundaram Tagore Gallery
New York

Gigi Scaria
Exhibition
August 10 - Sept 23, 2017
Aicon Gallery
New York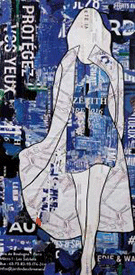 Jane Maxwell
On Exhibition
Summer 2017
JoAnne Artman Gallery
New York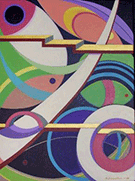 Lois Schlachter
Painting, Acrylic on Canvas
Zatista.com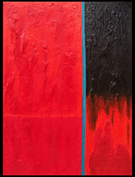 Jo Moore
Painting, Oil on Canvas
Zatista.com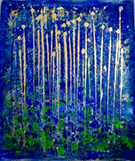 Nestor Toro
Painting, Acrylic on Canvas
Zatista.com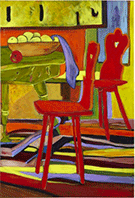 Cecile Hubene
Painting, Acrylic on Canvas
Zatista.com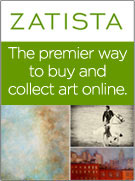 Access to over 4000
original artworks.
Browse Zatista collections

Please follow us and share this guide with your art loving friends. Good comments and links on Social Media sites help us.

To receive our Free monthly newsletter and an occasional email update, register below.


---

Art Bookstore
Scroll through a great selection in our art bookstore, treating yourself to a visual feast of richly illustrated coffee-table and other books, magazines, and DVD's about the world of art.

Art-Collecting.com can also serve as your shopping portal to Amazon.com for all your other Internet shopping - whether for laptops or luggage, heels, hardware, or haberdashery. Just click here: Path to Amazon.





Amazon's Book of the Month Site.

Thanks for visiting Art-Collecting.com.

Here at Art-Collecting.com, we love art as much as you do. please mention us to your friends, to galleries you visit, and feel free to share the site via Facebook, Twitter, Pinterest, Instagram or other online venues!

Home | Gallery Guides | Museums & Art Centers | Art Auctions | Art Fairs

Collecting Information | Types of Collecting | Advertising | How to be Listed

Terms of Use | Privacy Policy | Contact | Mailing List

Copyright 2017 by Art-Collecting.com
All Rights Reserved