HOW TO BE LISTED
GALLERIES NEW YORK

Basic Listing
Includes gallery or art business name, plus a link directly to your website

Listed in the online Gallery Guide most appropriate for your gallery.
Options include" New York, Chelsea, Brooklyn and the Hamptons.

Cost is $100.00 per year

Listing is good for a full twelve months

Includes additional listing in our guide Contemporary Art New York

Includes event listings in New York Art Openings and Events

Basic listing are posted within 72 hours

Enhanced Listing
Enhanced Listings include everything a Basic Listing has, plus better visibility and information

Includes three or four sentences of marketing text (600 characters and spaces)

Plus, contact information: address, telephone, email and website are included. At the end of your marketing text, but don't count in the 600 characters.

Small picture of gallery interior or exterior or artwork posted with listing (110-130 pixels wide)

Priority position at the top of each gallery section or district (like Lower East Side or Midtown)

Listing can be changed six times a year at no additional charge

Extra listing included in our guide Contemporary Art New York

Art Opening and Evenst listed in New York Art Openings and Events (if requested)

Enhanced listings are posted quickly, usually within 48 hours

Cost is $300.00 once a year (12 months)

TO VIEW SOME ENHANCED LISTINGS VISIT THE FOLLOWING PAGES:

New York Gallery Guide, New Jersey Gallery Guide and Atlanta Gallery Guide
Several Enhanced Listing are featured so you can see how they stand out.

---
Payment Options
Payment can be made through PayPal or by sending a check.
The PayPal payment process is easy and takes only a few minutes to complete.
If you need an Invoice, a download link is located further down this page.

PayPal or Credit Card Payments
1) Choose either Basic Listing or Enhanced Listing (below) then click the Buy Now button.
2) After paying you'll be redirected to another web page. This is the page where you supply listing information, select the category to be listed under, and the type of art you specialized in.

If you're not redirected send us an email with your art business information and web address.
Email to: listings@art-collecting.com
3) Be sure to contact us regarding any changes to your business name, location,
or web address so we can update your listings at no additional charge.



Basic Listing


$100.00 per year (12 month listing)

Listing includes just your art business name and a link to your website.
Credit cards are accepted and paying with PayPal is safe and secure.




Enhanced Listing

$300.00 per year (12 months listing)

Listing gives you the opportunity to promote your gallery with three or four lines of marketing text (limited to 600 characters including spaces). Plus, full contact information and a small horizontal picture (130 pixels wide) included.



Payment Invoices:
Click to download Invoice - Basic Listing (12 months)
Click to download Invoice - Yearly Enhanced Listing


Paying by Check
1) Make check payable to Art-Collecting and send to:

Art-Collecting.com
2201 S Tacoma Way, #212
Tacoma, WA 98409

2) Send us an email with your name, website and state.
Click this link to send email to listings@art-collecting.coml

3) We'll email you back with additional information about your listing.


Our goal is to promote the visual arts on the Internet. We do this by offering art resources, gallery guides and other useful information on visual arts to collectors, galleries, consultants, artists, art organizations and others interested. We're a Google trusted site and have been online since 1998. We're here to help promote your online art business.

Thank you for your interest and support.


Art-Collecting.com
http://art-collecting.com
253-304-2808

Hours:
Tuesday - Friday, 10 - 5pm Pacific Standard Time.

Thanks for visiting Art-Collecting.com.

Here at Art-Collecting.com, we love art as much as you do. Please mention us to your friends, to galleries you visit, and feel free to share the site via Twitter, Facebook, Pinterest, Instagram, or other Social Media venues!

---

Home | Art Gallery Guides | Museums & Art Centers | Art Appraisals | Art Fairs
Collecting Information | Types of Collecting | Art News | Advertising | How to be Listed

---

Terms of Use | Privacy Policy | Contact | Mailing List
Copyright 2018 by Art-Collecting.com All Rights Reserved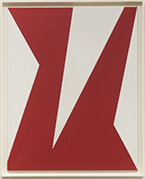 Nassos Daphnis
UNTITLED (MONOCHROME) 1957-2017
March 1 - April 27, 2018
Curated by Gregory Lang
Richard Taittinger Gallery
New York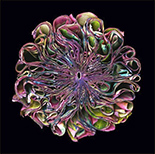 Cara Barer
Exhibition
March 29 - April 28, 2018
Klompching Gallery
Brooklyn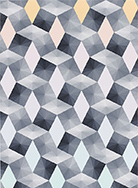 Paul Corio
Exhibition
March 23 - April 29, 2018
McKenzie Fine Art
New York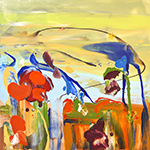 Daniel Phill
Available from
George Billis Gallery
New York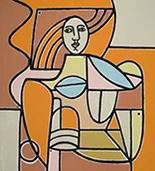 America Martin
Available from
JoAnne Artman Gallery
New York
and Laguna Beach, CA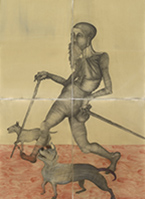 Sandra Vásquez de la Horra
América sin Fronteras
March 15 - April 28, 2018
David Nolan Gallery
New York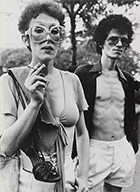 Arlene Gottfried
A Lifetime of Wandering
February 28 - Apr 28, 2018
Daniel Cooney Fine Art
New York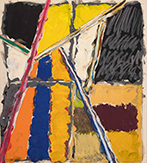 Michael Goldberg
Available from
Michael Rosenfeld Gallery
New York

___________________________


Please follow us and share this guide with your art loving friends. Good comments and links on Social Media sites also help us.





To receive our Free monthly newsletter and an occasional email update, register below.


___________________________