CONTEMPORARY ART LOS ANGELES
Online resource for collecting Contemporary art in Los Angeles, California. Below is a list of galleries and dealers that specialize in Contemporary art. This is just a partial list of LA area galleries to help get you get started finding art. You'll find additional galleries in our other California Gallery Guides. Most of the galleries listed, specialize in the primary art market and represent living artists. Other galleries specialize in the secondary art market (resale of artworks) for contemporary art. You'll also find other art resources to guide in your art education. Recommended books about Contemporary art, museums and art centers that focus on contemporary art. And, art fairs, magazines and art blogs are also included. If you have ideas for improving this art resource, please let us know about them.


This is the Southern California section.
Northern California will be added in the future.

Galleries | Museums & Art Centers | Art Fairs | Books | Magazines | Blogs / Art News

---

Selected Galleries
Specializing in Contemporary Art

Anat Ebgi
Blum & Poe
Bruce Lurie Gallery
Carter & Citizen
Cherry and Martin
Corey Helford Gallery
Craig Krull Gallery
Christopher Grimes Gallery
dnj Gallery
David Kordansky Gallery
Denis Bloch Fine Art
Fresh Paint
Gagosian Gallery
George Billis Gallery
Greene Exhibitions
Hinge Modern
Honor Fraser
Jonathan Novak Contemporary Art
Kayne Griffin Corcoran
Kohn Gallery
Klowden Mann
Kopeikin Gallery
Koplin Del Rio Gallery
L.A. Louver
La Luz de Jesus Gallery
Luis De Jesus Los Angeles
Leslie Sacks Contemporary
Mark Moore Gallery
M+B
Matthew Marks Gallery
Overduin and Kite
OHWOW
Patrick Painter
Prohibition Gallery
Revolver Gallery Roberts & Tilton
Rose Gallery
Samuel Freeman
Steve Turner Contemporary
Shoshana Wayne Gallery
Susanne Vielmetter Los Angeles Projects
Thinkspace Gallery
Von Lintel Gallery
Wilding Cran Gallery

JoAnne Artman Gallery (Laguna Beach)
Quint Contemporary Art (La Jolla)

---

California Museums
Los Angeles County Museum of Art
Museum of Contemporary Art (Los Angeles)



California Contemporary Art Centers
Los Angeles Center for Digital Art
LACE (Los Angeles Contemporary Exhibitions)
REDCAT (Los Angeles)



California Contemporary Art Fairs
Paris Photo Los Angeles
Photo LA
Los Angeles Art Show
Art Los Angeles Contemporary



Books on Contemporary Art
Books on Contemporary Art from Amazon.com



Contemporary Art Magazines
Artforum
Art in America
frieze
Hi-Fructose
Juxtapoz
Whitehot Magazine



Blogs about Contemporary Art in California
Notes on Looking
MOCA's - The Curve
OC Art Blog
Blogging Los Angeles

---

Art Bookstore
Our bookstore features a good selection of art books, magazines and DVD's.
Please support us by making Amazon.com purchases through our Art Bookstore.
















Amazon's Book of the Month Site for reading ideas and gift suggestions.
Thanks for visiting art-collecting.com.

Here at Art-Collecting.com, we love art as much as you do. Please mention us to your friends, to galleries you visit, and feel free to share the site via Pinterest, Instagram, Twitter, Facebook, or other online venues!

---

Home | Gallery Guides | Museums & Art Centers | Art Auctions | Art Fairs | Art News
Collecting Information | Types of Collecting | Bookstore | How to be Listed

---

Terms of Use | Privacy Policy | Contact | Mailing List
Copyright 2015 by Art-Collecting. All Right Reserved

Bernard Piffaretti
Exhibition
April 2 - May 3, 2015
Cherry and Martin
Culver City

Sarah Joncas
Available from
Thinkspace Gallery
Culver City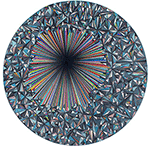 Dennis Koch
Available from
Luis De Jesus
Los Angeles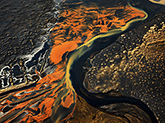 Edward Burtynsky
Available from
Von Lintel Gallery
Los Angeles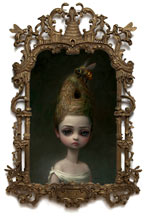 Mark Ryden
Available from
Kohn Gallery
Beverly Hills

Daniel Phil
Available from
George Billis Gallery
Culver City

___________________________


Please follow us and share this guide with your art loving friends. Good comments and links on Social Media sites also help us.





To receive our Free monthly newsletter and an occasional email update, register below.


___________________________