CONTEMPORARY ART NEW YORK
Online resource about collecting Contemporary Art in New York. Below is a list of galleries and dealers that specialize in this Contemporary art and other art resources. This is a partial list of New York galleries to help get you started, additional galleries can be found in our New York Gallery Guides. Most of the galleries listed on this page specialize in the primary art market and represent living artists. Galleries that specialize in the secondary art market for contemporary art are usually usually not listed here, but some are. Also, you'll find resources to guide in your art education, including recommended books on Contemporary art, museums and art centers with a focus on contemporary art, art fairs, magazines and blogs included.


Galleries | Museums & Art Centers | Art Fairs | Books | Magazines | Blogs and Art News

New York Gallery Guide | Chelsea Gallery Guide | Brooklyn Gallery Guide

---

Selected Galleries
Specializing in Contemporary Art

Alexander and Bonin
Alexander Gray Associates
Andrew Edlin Gallery
Bernarducci Meisel Gallery






Bertrand Delacroix Gallery
Bertrand Delacroix Gallery (BDG), located in New York City's Chelsea art district, is a contemporary gallery representing a provocative group of international painters and sculptors. BDG acts not only as an exhibition venue but as a voice of encouragement and support for the artists. Joseph Adolphe, Beth Carter, Elizabeth Allison, Peter Martensen, Pat Andrea, Jason Yarmosky, Federico Infante. Tuesday - Saturday, 10am - 6pm. 535 West 25th Street, New York, NY 10001, (212) 627-4444.


Bortolami
BravinLee Programs
Carolina Nitsch
Casey Kaplan
Cecilia de Torres
David Nolan New York
David Zwirner
Davidson Contemporary
Franklin Parrasch Gallery
Freight + Volume
Friedrich Petzel Gallery
Gagosian Gallery
Galerie Lelong
Gladstone Gallery
Greenberg Van Doren Gallery
Greene Naftali
Harris Lieberman






Hasted Kraeutler
Hasted Kraeutler is a contemporary art gallery committed to the representation of emerging and established artists in all mediums from around the world with a specialization in photography. The gallery represents Jeff Bark, Michael Benson, Nick Brandt, Marc Dennis, Kim Dong Yoo, Awol Erizku, Pierre Gonnord, Julian Faulhaber, Andreas Gefeller, Jean-Paul Goude, Nathan Harger, Erwin Olaf, Martin Schoeller, Michael Thompson, Paolo Ventura, Albert Watson, and Kwang Young Chun. Tuesday - Saturday, 11am - 6pm. Location: 537 West 24th Street, New York, NY 10011, (212) 627-0006


J. Cacciola Gallery
Jack Shainman Gallery
James Cohan Gallery
Jen Bekman
Jonathan LeVine Gallery
Luhring Augustine
Marc Jancou Contemporary
Marianne Boesky Gallery
Marian Goodman Gallery
Margaret Thatcher Projects
Mary Boone Gallery
Matthew Marks Gallery
Maxwell Davidson Gallery
McKee Gallery
Metro Pictures
McKenzie Fine Art
Mitchell-Innes & Nash
Mixed Greens
Murray Guy
Paula Cooper Gallery
Paul Kasmin
Pavel Zoubok Gallery
Peter Blum Gallery
Peter Freeman, Inc.
Postmasters
P.P.O.W






Rebecca Hossack Art Gallery
The Rebecca Hossack Gallery was founded in central London in 1988, and has since built up a reputation for exhibiting contemporary art of rare individual vision. The Gallery exhibits across the broad spectrum of Western Contemporary Art, while determinedly moving against some of the dominant currents of the modern art scene. Through the work of painters such as Alasdair Wallace, Helen Flockhart, David Whitaker David Bromley, print makers John Dilnot and Charlotte Cory, embroiderers Kate Jenkins and Karen Nicol, and collage artist Peter Clark, the gallery celebrates and promotes inclusiveness, individuality, spirit, innovation, technical accomplishment and beauty. 262 Mott Street, New York, NY 10012, telephone: (212) 925-3500


Robert Miller Gallery
Sean Kelly Gallery
Sperone Westwater






Sundaram Tagore Gallery
Established in 2000, Sundaram Tagore Gallery is devoted to opening the exchange of ideas between Western and non-Western cultures. The focus is on developing exhibitions and hosting events that engage in the spiritual, social and aesthetic dialogues of today. In a world where communication is instant and cultures are colliding and melding as never before, our goal is to provide a venue for art that transcends boundaries of all sorts. 547 West 27th Street, New York, NY 10001, Telephone (212) 677-4520


Tanya Bonakdar Gallery
Tilton Gallery
Winston Wachter Fine Art
Winkleman Gallery


Newer Galleries (established in past five years)
Benrimon Contemporary
Bitforms Gallery
Churner & Churner
Cristin Tierney
D'Amelio Gallery
Eleven Rivington
envoy enterprises
Feature Inc.
Foxy Production
Gavin Brown's enterprise
Horton Gallery
Joshua Liner Gallery
Klaus Von Nichtssagend Gallery
KS Art / Kerry Schuss
Lisa Cooley
Littlejohn Contemporary
LMAKprojects
Morgan Lehman Gallery
Nicelle Beauchene Gallery
Porter Contemporary
Schroeder Romero & Shredder
Simon Preston Gallery
Station Independent Projects
Tache Gallery
Tomlinson Kong Contemporary
VECTOR Gallery
VOGT Gallery

---

New York Museums
The Alternative Museum
Guggenheim Museum
Museum of Modern Art
New Museum
The Whitney Museum of American Art


New York Contemporary Art Centers
BRIC Contemporary Art (Brooklyn)
Dia Art Foundation
DUMBO Arts Center (Brooklyn)
The Kitchen
MoMA PS1 (Long Island City)
White Columns


New York Art Fairs
New York Ceramics Fair
Scope New York
The Art Show
The Armory Show
Independent
Volta NY
Moving Image
ArtExpo New York
Affordable Art Fair
AIPAD Photography Show New York
NY Antiquarian Book Fair
Frieze New York
Pulse New York
Contemporary Art Fair NYC
Select Fair NYC
American Craft Show NYC
IFPDA Print Fair
Pinta



Books on Contemporary Art
Books on Contemporary Art from Amazon.com



Contemporary Art Magazines
Artforum
Art in America
frieze
Hi-Fructose
Juxtapoz
Whitehot Magazine



Blogs about Contemporary Art in New York
Hyperallergic
Art21
Art Observed
Contemporary Art Daily
Galleriest NY
Art F City
Edward Winkleman
Modern Art Obsession

---

Art Bookstore
Our bookstore features a good selection of art books, magazines and DVD's.
Please support us by making Amazon.com purchases through our Art Bookstore.
















Amazon's Book of the Month Site for reading ideas and gift suggestions.
Thanks for visiting art-collecting.com.

Here at Art-Collecting.com, we love art as much as you do. Please mention us to your friends, to galleries you visit, and feel free to share the site via Pinterest, Instagram, Twitter, Facebook, or other online venues!

---

Home | Gallery Guides | Museums & Art Centers | Art Auctions | Art Fairs | Art News
Collecting Information | Types of Collecting | Bookstore | How to be Listed

---

Terms of Use | Privacy Policy | Contact | Mailing List
Copyright 2015 by Art-Collecting. All Right Reserved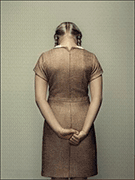 Erwin Olaf
Exhibition
January 8 - Feb 28, 2015
Hasted Kraeutler
New York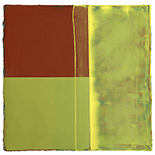 Kellyann Burns
Exhibition
January 9 - Feb 8, 2015
McKenzie Fine Art, Inc.
New York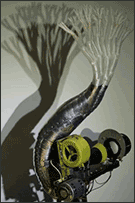 Bill Smith
Exhibition
January 10 - February 7, 2015
P.P.O.W
New York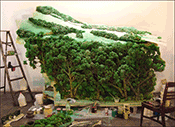 Patrick Jacobs
Exhibition
January 16 - Feb 15, 2015
PIEROGI
Brooklyn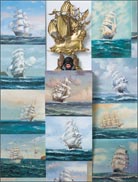 Nick Cave
Available from
Jack Shainman Gallery
New York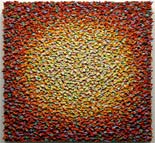 Robert Sagerman
Available from
Margaret Thatcher Projects
New York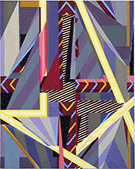 Gianna Commito
Exhibition
January 11 - Feb 22, 2015
Rachel Uffner Gallery
New York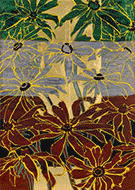 Robert Kushner
Exhibition
January 8 - Feb 14, 2015
DC Moore Gallery
New York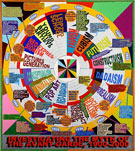 Loren Munk
Available from
Freight + Volume
New York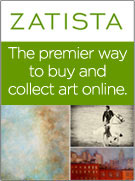 Access to over
4000 original artworks.
Browse Zatista collections

___________________________


Please follow us and share this guide with your art loving friends. Good comments and links on Social Media sites also help us.





To receive our Free monthly newsletter and an occasional email update, register below.


___________________________