Recommeded Exhibitions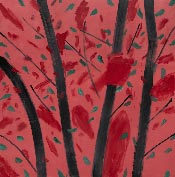 Alex Katz
Autumn
Sept 8 - October 28, 2023
GRAY Chicago
Chicago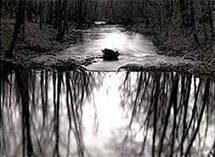 Paul Caponigro
Behind the Eye
Sept 9 - October 16, 2023
Pucker Gallery
Boston, MA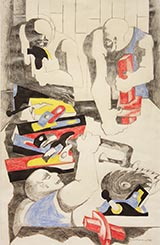 Jacob Lawrence
Prints and Works on Paper
Through September 30, 2023
Greg Kucera Gallery
Seattle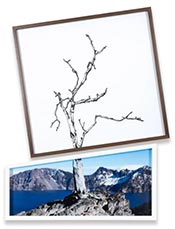 Richard T. Walker
Never Here / Always There
Sept 7 - October 21, 2023
Fraenkel Gallery
San Francisco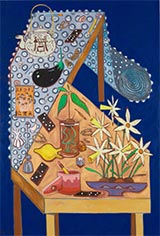 Dickon Drury
An Egg in Your Shoe
Sept 16 - October 28, 2023
Shulamit Nazarian
Los Angeles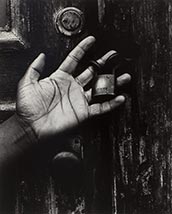 Black Artists of Oregon
Sept 9 - March 17, 2024
Including: Shedrich Williames
Portland Art Museum
Portland, OR




Welcome to Art-Collecting.com - we provide comprehensive online gallery and art guides for major art cities and every US state. We've been a trusted source of information about the world of visual art since 1998. We provide a valuable online resource for collectors, art consultants, galleries, artists, and art enthusiasts. Links take you directly to listed art businesses across the country where you can quickly see what's showing, and also find out about special events such as art fairs.

We want you to know that Art-Collecting.com will continue to provide community art guides as we have for the past 25 years. We do this because galleries, museums, non-profit art organizations, and artists are important. We urge you to support them whenever possible.

Galleries and art organizations, if you have listed in the past, thank you please renew. If you've never officially listed with us please do so today. To renew or be listed in one of our guides please visit the "About Us" section in the top navigation. Individuals can also help by sharing our site with art friends and in Social Media, thanks in advance, it would be much appreciated.


This site features listings of:

Galleries and art museums
Art fairs and major art events
Art services, including appraisers and advisors
Information about finding, buying or selling visual art
Current art exhibitions in the U.S. and Europe

Artists and art resources related to collecting art


---


ART GALLERY GUIDES

Art-Collecting.com provides links to thousands of art galleries around the United States. Whether you're a traveler looking for galleries and museums or a collector who follows international art fairs, we're an excellent resource for quickly locating venues and exhibitions with up-to-date gallery listings.


East Coast: New York City, Chelsea, Brooklyn, Miami, Palm Beach, Philadelphia, Boston, Baltimore, Washington DC, Asheville, and The Hamptons

West Coast: Los Angeles, San Francisco, Santa Monica, San Diego, Laguna Beach, Carmel, Portland, Seattle, Tacoma, and Northern California and Southern California

In Between: Atlanta, Chicago, Dallas, Houston, New Orleans, Denver, Aspen, Santa Fe, Taos, Scottsdale, and Sedona

Europe and Beyond: Berlin, London, Paris, and Latin America


---




Superfine LA
Magic Box
1933 S Broadway
Los Angeles, CA

October 12 - 17, 2023

Say goodbye to the traditional art fair. Created in 2015 as a direct answer to the problem of stuffy art fairs and galleries, Superfine Art Fair has been showing artists from around the world how to sell their art at our fairs in Los Angeles, New York City, Washington DC, Miami Beach, San Francisco, and Seattle. "Superfine was created to bring down the barriers of the art world, with transparent prices, affordable pieces and non-intimidating events that encourages newcomers to the contemporary art world." - Art Fair Magazine. Join us in Los Angeles October 12th through 17th for days of buying art, meeting other collectors, and enjoying the best art fair experience ever. Grab your tickets online and save today.

SOCIAL MEDIA
Instagram: @superfineartfair
Instagram Hashtags: #superfineartfair, #superfinela

ART FAIR WEBSITE
https://www.superfine.world/los-angeles-art-fair

Visit our 2023 ART FAIR GUIDE for additional art fairs.


---

ART FAIRS
Find out about upcoming art fairs with our frequently updated art fair guides.
Special enhanced guides for NEW YORK, LOS ANGELES and MIAMI ART FAIRS

ART APPRAISERS
These are the professionals that can help determine the value of artworks.
They have the tools and background for research into the value of individual art or collections.

ART ADVISORS AND CONSULTANTS
These are the pros that can help you with purchasing artwork for personal or company art collections. They can also provide information and advise on organizing and caring for your art collection. A few can also help museums donations and help selling artworks.

ART AUCTION HOUSES
Primarily art and antique auctions around the United States, however some international auctions are listed. Auctions can be fun and very interesting. They are historically used to determine the value of artworks. They can also be useful when selling artworks, particuarly well known artists.

OTHER ART SERVICES
You'll find a variety of art services listed in this section. Services like: Art Conservation & Restoration, Art Brokerage & Sales Services, Art Framing, Framing Supplies, Art Installation, Shipping and Art Storage, and other services. Services that might be needed or related to your artwork.



---

ART COLLECTING TIPS
Collecting art for love and profit is one of life's great pleasures.
Where do you start? When should you buy? Here're ten tips to help you get you
started collecting fine art.

BUYING FINE ART ONLINE
A fast growing option for anyone interested in purchasing art.

PROTECTING NEW ART PURCHASES
Learn how to protect your artwork and your art investment.

TYPES OF COLLECTING
Specialty Fields

Listed below are helpful resources for different types of art collecting. Information is categorized by type of art, medium or geographical region. Each specialty field includes links to informative articles, books and magazines; and exhibitions and collections specializing in the specific type of work.
Explore around for other useful art resources, and our gallery guides:
Appraisers | Art Advisors / Consultants | Auction Houses | Other Art Services