Artwork For Sale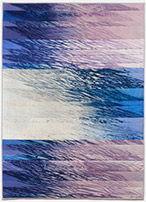 Judith Content
Exhibition
July 6 - August 24, 2019
Tansey Contemporary
Denver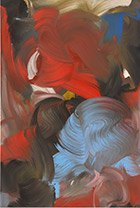 Erin Lawlor
July 11 - August 16, 2019
Miles McEnery Gallery
New York / Chelsea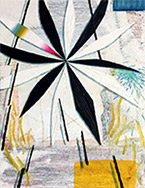 New American Paintings
2019 Pacific Coast Review
July 13 - August 24, 2019
Including: Tyler Scheidt
Zevitas Marcus
Los Angeles / Culver City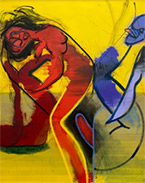 Daniel Richter
H.P (jah allo)
June 29 - August 17, 2019
Regen Projects
Los Angeles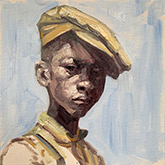 Hung Liu
Catchers
June 19 - August 9, 2019
Reception: July 19, 5-7pm
Turner Carroll
Santa Fe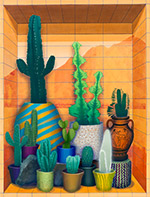 Robert Minervini
Future Collapse
June 29 - August 17, 2019
Catharine Clark Gallery
San Francisco



Welcome to art-Collecting.com, a trusted source of information about the visual art world since 1998. Our goal is to provide a valuable online resource for collectors, art advisors, consultants, galleries, artists, and art enthusiasts. We also offer some of the best, most thoroughly researched online gallery guides for major art cities and every state, as well as European art centers. Visitors are provided with an up-to-date, reliable source of information about current exhibitions as well as a wide variety of art collecting topics and interests.

This site features listings of:

Galleries and art museums
Art fairs and major art events
Art services, including appraisers and advisors
Information about finding, buying or selling visual art
Current art exhibitions in the U.S. and Europe

Artists and and other resources related to collecting art


As art advocates, we are striving to help the traditional fine art world succeed on the internet. If we can assist you in any way please let us know, we're here to help.

Art-Collecting.com was founded in 1998 by Dan Fear who is still actively directing the website. Before starting this site he was owner, director and curator of The Silver Image Gallery in Seattle, from 1973 to 1993. He has worked with art collectors, galleries, museums, artists, and private dealers for more that forty years. He has also organized and curated more than 270 exhibitions and authored two art resource books and he consults on issues related to collecting art.

Thanks for visiting Art-Collecting.com, and come back soon.



---

ART GALLERY GUIDES

Art-Collecting.com provides links to thousands of art galleries around the United States, plus, Berlin, London, and Paris. Whether you are a traveler looking for museums and galleries or a collector who follows international art fairs, we're an excellent resource for quickly locating exhibitions with up-to-date show information.

To get started finding art in your area, see the cities listed below or consult Gallery Guides on the navigation bar (Europe is listed after the United States in the drop-down menu).


East Coast: New York City, Chelsea, Brooklyn, Miami, Philadelphia, Boston, Baltimore, Washington DC, Asheville, and The Hamptons

West Coast: Los Angeles, San Francisco, Culver City, Santa Monica / Bergamot, San Diego, Laguna Beach, Carmel, Portland, Seattle, and Tacoma

In Between: Atlanta, Chicago, Denver, Aspen, Dallas, Houston, Santa Fe, Taos, Scottsdale, and Sedona

Europe and Beyond: Berlin, London, Paris, and Latin America

FULL LISTING OF GALLERY GUIDES FOR EACH STATE



---

UPCOMING ART FAIRS





Art Aspen (Aspen, CO)
July 25 - 28, 2019

Seattle Art Fair (Seattle, WA)
August 1 - 4, 2019

Jackson Hole Fine Art Fair (Jackson Hole, WY)
September 12 - 15, 2019


OTHER U.S. AND INTERNATIONAL ART FAIRS
Art fairs around the world for 2019.



---

ART COLLECTING TIPS
Collecting art for love and profit is one of life's great pleasures.
Where do you start? When should you buy? Here're ten tips to help you get you
started collecting fine art.

BUYING FINE ART ONLINE
A fast growing option for anyone interested in purchasing art.

PROTECTING NEW ART PURCHASES
Learn how to protect your artwork and your art investment.

TYPES OF COLLECTING
Specialty Fields

Listed below are helpful resources for different types of art collecting. Information is categorized by type of art, medium or geographical region. Each specialty field includes links to informative articles, books and magazines; and exhibitions and collections specializing in the specific type of work.
Explore around for other useful art resources, and our gallery guides:
Appraisers | Art Advisors / Consultants | Auction Houses | Other Art Services



---

ART-COLLECTING.com AVAILABLE ARTWORK



Kathleen Gemberling Adkison (1917-2010), Ferrous Luninate #8414
Beautiful and very large painting (60"x55"), and it's one of her finest works. She was a Northwest painter and an early Abstract Expressionist painter. She was the last person to study with Mark Tobey in the late 1940's and also studied with Morris Graves. This painting is available for your collection, call or email if you have any questions.