SAN FRANCISCO ART GALLERIES
San Francisco gallery guide and listing of art galleries and art orgainzations in San Francisco. You'll find the guide to be fairly comprehensive and organized districts. The art galleries feature both contemporary art and traditional fine art, glass art, prints, paintings, sculpture, fine art photography and other types of visual art. If you are interested in collecting art or just like looking at art, these are the art galleries and art organizations of San Francisco. Many of the most important contemporary artists working today can be found in San Francisco art galleries.

Art-Collecting.com provides comprehensive and easy to use gallery and art guides on the Internet. Our guides help you to easily discover art in various art communities whether you are visiting them, planning a visit, or living in them. Click on Art Gallery Guides in the top navigation and you'll find art guides for every state and thirty-seven major art cities. Links take you directly to the listed art businesses so that you can quickly see what's being featured.

For the past 24 years, we've been providing art guides on the Internet, and most are similar to this guide. We do it because galleries, museums, non-profit art organizations, and artists are important, please support them whenever possible.

For this guide to continue, gallery and art organization support is needed. If you have listed in the past, thank you, please renew. If you've never officially listed with us please do so today. Listing information can be found in "About Us" in the top navigation. Individuals can also help by sharing our site with art friends and in Social Media, thanks in advance, it would be much appreciated.

---
SAN FRANCISCO GALLERY GUIDE

DOWNTOWN ART GALLERIES

49 GEARY STREET
Fraenkel Gallery
Haines Gallery
K. Imperial Fine Art
Maybaum Gallery
Robert Koch Gallery


UNION SQUARE & OTHER DOWNTOWN





Chandler Fine Art
Chandler Fine Art represents artists based in California, New York and Japan. Traditional black and white photography, collage, unique intaglio prints and drawings are the primary media. The artists we represent have been working in their discipline for many years. Our goal is to introduce their work to a wider audience primarily through one-person exhibitions in the gallery. The gallery was established in 2003 and is located next to the SFMOMA in downtown San Francisco. 145 Natoma Street Ground Floor, San Francisco, 94105, telephone: 415-546-1113, website: https://chandlersf.com/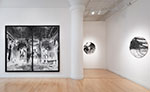 Dolby Chadwick Gallery
Dolby Chadwick Gallery was founded with a clear and unwavering vision: to create a community of artists and art lovers, to celebrate the free exchange of ideas, and to advance artistic excellence. Since its inception in 1997, the gallery has built an international roster of artists who create exceptional work that is articulate, visceral, and provocative. Location: 210 Post Street, Suite 205, San Francisco, CA 94108, telephone: 415-956-3560, website: https://dolbychadwickgallery.com/


111 Minna Gallery
Berggruen Gallery
Bond Latin Gallery
Caldwell-Snyder
Chandler Fine Art
Chloe Gallery
Christopher Clark Fine Art
CKC Contemporary
Crown Point Press Gallery
Dolby Chadwick Gallery
First Amendment
Hang Art
Hashimoto Contemporary
Jessica Silverman
Keane Eyes Gallery
Martin Lawrence Galleries
Meyerovich Gallery
Mirus Gallery
Modern Eden Gallery
Modernism
MRKT
Scott Richards Contemporary Art
Tangent Contemporary Art
Weinstein Gallery
Art Organizations & Other Art Spaces
Asian Art Museum
California Historical Society
Contemporary Jewish Museum
International Art Museum of America
Intersection for the Arts
Museum of African Diaspora
San Francisco Museum of Modern Art
Yerba Buena Center for the Arts


DESIGN DISTRICT & POTRERO HILL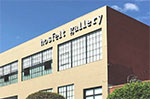 Hosfelt Gallery
Founded in 1996, Hosfelt Gallery has distinguished itself through the introduction of exceptional new artists from around the world, the intellectual rigor of its programming, its role in nurturing the careers of now internationally-renowned artists, a commitment to showing work that doesn't necessarily align with current trends, and representation of some of the most important artists of the Bay Area and beyond. In 2012 the gallery consolidated its operations with a trailblazing move to its current location. Hosfelt Gallery is a member of the Art Dealers Association of America. Location: 260 Utah Street, San Francisco, CA 94103, telephone: 415-495-5454, website: https://hosfeltgallery.com/


Brian Gross Fine Art
Catharine Clark Gallery
Art Organizations & Other Art Spaces
California College of the Arts
Hubbell Street Galleries
San Francisco Center for the Book
SF Camerawork
SOMArts Cultural Center
Wattis Institute for Contemporary Arts


DOGPATCH / MINNESOTA STREET PROJECT
Altman Siegel Gallery
Anglim / Trimble
Bass & Reiner
Casemore Gallery
Eleanor Harwood Gallery
Ever Gold [Projects]
Jack Fischer Gallery
Jenkins Johnson Gallery
Municipal Bonds
Nancy Toomey Fine Art
Rena Bransten Gallery
Romer Young Gallery
Themes + Projects
Art Organizations & Other Art Spaces
California College of the Arts
McEvoy Foundation for the Arts
Minnesota Street Project
slash


NORTH BEACH & FISHERMAN'S WHARF
Modern Eden Gallery
Paul Thiebaud Gallery
Schein & Schein
Art Organizations & Other Art Spaces
Cartoon Art Museum


SOUTH PARK & CHINA BASIN





Gallery 16
Contemporary art and limited edition prints. Gallery has published over two hundred editions with significant contemporary artists over the past decade. Each piece is signed and numbered by the artist. All of our editions are skillfully produced in very small numbers using archival materials. Location: 501 Third Street, San Francisco, CA 94103, telephone: 415-626-7495, website: https://gallery16.com/

Andrea Schwartz Gallery
Gallery 16


OTHER SAN FRANCISCO GALLERIES





Art House SF
Art House SF is a new San Francisco based art gallery. Our unique mission is to introduce more people to eclectic art from the most remote and undiscovered parts of the world. Art House SF currently represents diverse artists from 15 different countries and 5 continents. We host new exhibits every two months in our small and cozy space on Market and Castro streets in the heart of San Francisco. Location: 2324 Market Street, San Francisco, CA 94114, telephone: 412-260-5436, website: https://www.arthousesf.com/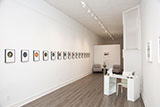 CHUNG 24 GALLERY
Located in the Noe Valley 24th Street Commercial District in San Francisco, CHUNG 24 GALLERY is an art gallery showcasing photography and photography-based art by emerging, mid-career and renowned artists in the Bay Area and beyond. The gallery's program seeks to nurture emerging talent, feature new works by established artists and investigate photography-based art practices. We invite collectors and art lovers to engage with innovative visions and to support diversity in cultures and voices. Whether you are newly interested in art-collecting or looking to add to an existing collection, our curator can help you build an inspired collection that uniquely reflects you. Location: 4071 24th street, San Francisco, CA 94114, email: info@chungnamont.com telephone: 415-795-1643, website: https://chung24gallery.com/






Moxie's Daughter
Margaret Cheatham Williams, an Emmy-nominated documentarian, is pleased to introduce her narrative photography to San Francisco with the opening of her debut gallery Moxie's Daughter. Williams has gained recognition for her distinct documentary style that combines storytelling with preservation, a craft honed during her nearly seven years as a journalist at The New York Times. A sense of spontaneity and soul is felt throughout Williams' craft. The imagery is rooted in memory, and Williams hopes to evoke a certain aura of romanticism and nostalgia. Location: 3356 Sacramento Street, San Francisco, CA 94118, email: info@moxiesdaughter.com, telephone: 415-757-0312, website: https://www.moxiesdaughter.com/


Alan Wofsy Fine Arts LLC
Anthony Meier
City Art
Don Soker Contemporary Art
Gallery Wendi Norris
The Great Highway
Marrow Gallery
Ratio 3
TINT Gallery
Art Organizations & Other Art Spaces
de Young Museum
Legion of Honor
Mission Cultural Center for Latino Arts
San Francisco Arts Commission Galleries
San Francisco State University - Fine Arts Gallery
Southern Exposure


---

Appointment Only Art Dealers / Online Galleries
Electric Works
Fouladi Projects
Hackett Mill
Robert Tat Gallery
Sarah Stocking Fine Antique Posters
Spoke Art
Thomas Reynolds Gallery
Thomas V. Meyer - Fine Art


---

San Francisco Artist Websites





Kathryn Arnold - Paintings
Kathryn Arnold is an artist working primarily with painting. Applying abstraction, Arnold formalizes the coincidental and emphasizes conscious process of composition. Colors in Arnold's paintings are variously jewel-like or subtly muted. The paint's texture varies, drawing the viewer in. In Kathryn's own words, "I allow for intense optical mixing as layers build upon each other with translucent effects integrating both on canvas and in the eye. I build up surfaces with marks. As I work, I notice a sense of personality and emotive nature developing and pursue it. Poetic gestures reveal the diaphanous character of thoughts and associations (processes of mind) in substantial and solid form." Located in San Francisco. Website: https://artistkathrynarnold.com/






Keith Ferris / Studio 13 - CA
I've maintained a studio for forty years. Recently, collaborating with Lia Smith on an book project about MUNI of San Francisco. The book is made up of my drawings, made over several years, of riders that have interested me either by their fashion statement or relationship to other passengers, or both, and drawings of the operators who have volunteered their time to have their portaits drawn for this project. If you are interested in viewing and possibly purchasing work, please contact me for a studio visit at keith639@sbcglobal.net, I'm located in San Francisco. Website: https://www.keithstudio13.space/






Richard Wong - Photography
A California-based landscape & nature photographer that specializes in museum-quality large format prints up to 120" and corporate fine art installations. His fine art photography has received recognition from the IPA Awards and the ND Awards. His website features a curated collection of his best landscape photography from the past 20 years. Located in California. Website: https://www.rwongphoto.com/


Rebecca Bangs - Paintings
Kim Ford Kitz - Paintings
Davina Perl - Paintings
Santana Star - Paintings
Dan Woodard - Sculpture


---

Art Advisors and Art Consultants





Kevin Barry Art Advisory
KBAA is a leading national art advisory that believes that art is an intrinsic part of how a space looks and feels, not an afterthought. With over 25 years of experience and galleries in Los Angeles, San Francisco and Las Vegas, our art advisors source work for individuals, interior designers and architects across all sectors. Kevin Barry Art Advisory's in-house creative team utilizes years of art advisory experience working with artists around the world to create exceptional pieces of modern and contemporary site-specific, dimensional and interactive works of art. Website: https://kevinbarry.com/


Addison Fine Arts
Alexandra Ray Art Advisory
Artsource Consulting
Danielle Wohl Art Advisory
Holly Baxter & Associates
Micaëla Von Zwoll
O'Connor & Associates Art Advisors
Scott Richards Contemporary Art
Zlot Buell + Associates


---

Art Appraisers





Hess Art Advisory
Claudia W. Hess, AAA Certified
San Francisco Bay Area
415-580-2781
https://www.hessartadvisory.com/
We provide independent, detailed, objective, well researched, and photo documented appraisals for our clients. Located in the San Francisco Bay Area, we appraise worldwide in accordance with Uniform Standards of Professional Appraisal Practice (USPAP). Principal, Claudia Hess has OVER 30 YEARS experience in the Art Industry, she is accredited by Appraisers Association of America. We serve the entire San Francisco Bay Area, Sonoma & Napa, Silicon Valley, Carmel and beyond


Art Collection Management & Appraisals
Jeanie Craig, ASA, USPAP compliant
35 Miller Avenue, #260
Mill Valley, CA 94941
415-381-1515
jeanie@appraiserart.com
https://appraiserart.com/
Accredited Senior Fine Art Appraiser, Art Collection Manager, specializing in modern and contemporary art. We organize, document and appraise private, corporate and institutional art collections, and work with artists, galleries, museums and individual collectors, as well as estate attorneys, trustees, wealth managers and art insurance specialists. Our clients are located throughout the San Francisco Bay area, from Sonoma/Napa to Silicon Valley and beyond.






Susan McDonough, AAA
McDonough Fine Art Appraisals
San Francisco, CA
415-309-7521
https://mcdfaa.com/
McDonough Fine Art Appraisals, LLC provides appraisals of fine and decorative art to private collectors, foundations, museums, corporate clients, attorneys, accountants, insurance professionals, and municipalities. Services include onsite examination, in-depth market research, and substantiated, actionable reports explaining and supporting the valuation conclusion. All appraisals are USPAP compliant.


Art Asset Management Group Inc.
LNF Fine Art Appraisal Resource, LLC


---

San Francisco Art Services (Framing and Other Services)
Alan Wofsy Fine Arts LLC (Rare Books)
Bay Frames (Framing, Fremont)
Blue Dot Picture Framing (Framing, San Rafael)
Coaching for Artists & Arts Organizations (Career and Life Coach)
Chandler Fine Art & Framing (Framing)






Zatista Contemporary and Fine Art
Is the leading destination to buy original art online, giving you unrivalled access to exclusive collections from all over the world. With over 4000 highly curated works from the most talented emerging and established artists, Zatista provides access to the types of works previously only available to seasoned collectors. Buying online with Zatista is easy with their complimentary art consultation, certificates of authenticity and a buyer guarantee that allows you to try art in your home with free returns (as well as free shipping within the US for all purchases). Their platform makes it fun to discover art you love, with an experience so unique it's like you are right there in front of it. Browse the collections



MARIN COUNTY ART GALLERIES

NORTHERN CALIFORNIA GALLERY GUIDE

CALIFORNIA ART MUSEUMS AND ART CENTERS

ART GALLERY GUIDES FOR OTHER LOCATIONS
Gallery guides for every state and thirty seven major art cities.


---

About Art-Collecting.com

Art-Collecting.com is an online resource for all art enthusiasts. Art collectors, art travelers and artists will find our comprehensive online Gallery Guides and Museum Guides to be very useful. We feature guides for thirty-seven major art destinations as well as every state. Be sure to look at our Art Fairs Guide and our guides to Miami Art Week and New York Art Fairs and Los Angeles Art Fairs which are up online year around.

If you're looking for Art Appraisers, Art Advisors & Consultants, Art Auctions or other Art Services we're a good source. Our Artist Guides is where you find links directly to artist websites. Our Painters and Photographers guides are very popular. You'll discover new artists and that you can buy directly from or be referred to galleries representing their art.

Thanks for stopping by Art-Collecting.com.
Visit our website often and be sure to explore around.
https://art-collecting.com


---

Home | Art Gallery Guides | Museums & Art Centers | Art Appraisals | Art Fairs

Collecting Information | Types of Collecting | Art News | Advertising | How to be Listed

---

Terms of Use | Privacy Policy | Contact

Copyright 2023 by Art-Collecting.com All Rights Reserved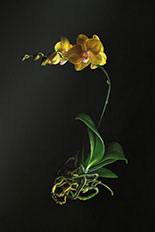 Beyond The Line
Dec 10 - January 28, 2023
Including: Megan J. Seiter
Dolby Chadwick Gallery
San Francisco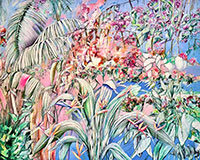 Arngunnur Ýr
Onomea
Jan 5 - February 25, 2023
Anglim/Trimble
San Francisco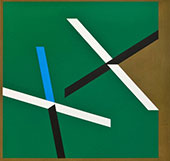 Tony DeLap
Exhibition
Dec 17 - February 18, 2023
Rena Bransten Gallery
San Francisco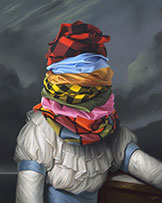 Shawn Huckins
If I'm Home, Find Me Here
Jan 12 - March 4, 2023
Modernism
San Francisco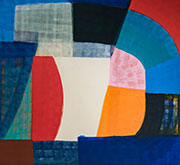 Anna Kunz
The Tide
Jan 12 - February 18, 2023
Berggruen Gallery
San Francisco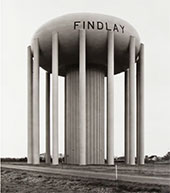 Bernd & Hilla Becher
Exhibition
Jan 5 - Feb 25, 2023
Fraenkel Gallery
San Francisco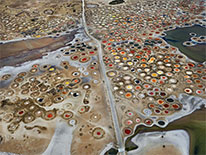 Edward Burtynsky
African Studies
Jan 5 - Feb 25, 2023
Robert Koch Gallery
San Francisco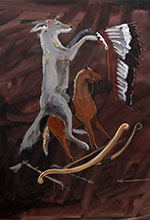 Julie Buffalohead
Available from
Jessica Silverman
San Francisco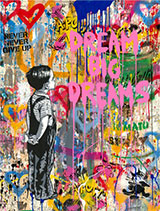 Mr. Brainwash
Available from
Christopher Clark Fine Art
San Francisco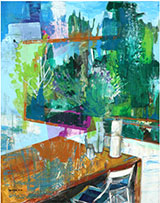 Rinat "Tavalina" Kishony
Available from
Art House SF
San Francisco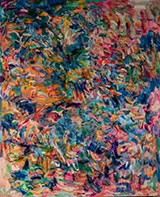 Kathryn Arnold
Abstract Paintings
Available directly from
Artist Website
San Francisco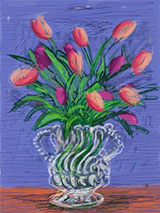 David Hockney
On Exhibition
Jan 28 - March 11, 2023
Leslie Sacks Gallery
Santa Monica, CA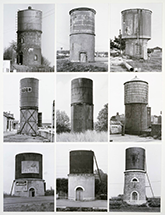 Bernd & Hilla Becher
Major Exhibition
Dec 17 - April 2, 2023
SFMOMA
San Francisco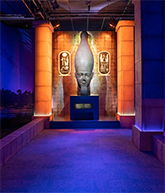 Rameses the Great and
the Gold of the Pharaohs
Through February 12, 2023
de Young Museum
San Francisco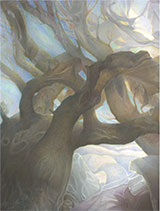 Art Venti
Drawing, Colored Pencil on Paper
Zatista.com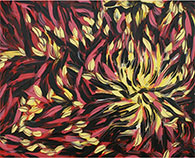 Bill Stone
Painting, Oil on Canvas
Zatista.com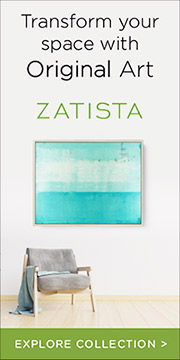 Please follow us and share site and guide with your art friends.