NEW MEXICO ART MUSEUMS
NON-PROFIT ART ORGANIZATIONS & ART CENTERS
Guide to New Mexico art museums, art centers and non-profit art organizations. For the year 2021, we will be focusing more on these important art venues. Please consider joining us and supporting them whenever you can. The membership benefits are worth it, plus you will be contributing to important local and regional art resources. This guide provides you with links to as many art organization as we know about in the state. If you know of other art organizations that are not listed, please let us know.

The reopening of the United States is underway and we want you to know that Art-Collecting.com will continue to provide your community with art guides as we have for the past 22 years. We do this because galleries, museums, non-profit art organizations, and artists are important. We urge you to support them whenever possible. COVID-19 is still a dangerous threat, so practice safe distancing, wash your hands and take other protective measures so that we can continue to open our country safely.

We sincerely hope that you, your family and friends will stay healthy during this time. Please take care of yourself, and think about how you might be inspired to help others. Be sure to call any art venues before attempting to visit them.

Non-profit art centers frequently provide exhibition space for new and cutting edge contemporary art as well as traditional fine art exhibitions. Besides visual arts, many art centers also provide facilities for music, performance art and other arts, as well as art education.

---

Encompass 2021
March 8 - April 15, 2021
Harwood Art Center
Albuquerque, NM

Harwood Art Center and Escuela del Sol Montessori are pleased to present Encompass, a unique multi-generational art event that takes place annually. Featuring four outdoor installations, one indoor exhibition, an open studios shop and online galleries. Encompass is both a reflection of and an offering to our community; this year, our focus is on nourishment and interconnection in a time of distance. Our featured artists are Lynnette Haozous, Ade Cruz, Caitlin Carcerano, Viola Arduini, Escuela Del Sol Montessori students and Harwood studio artists.

Join us for virtual artist talks on Thursday March 25th at 5:30pm, featuring all of our Encompass artists. This event will be held on Zoom and is open to anyone and free to attend. Please use THIS LINK to register for the talks. Additional information https://www.harwoodartcenter.org/

---

New Mexico Art Museums
Albuquerque Museum (Albuquerque)
Anderson Museum of Contemporary Art (Roswell)
Center for Contemporary Arts (Santa Fe)
Georgia O'Keeffe Museum (Santa Fe)
The Harwood Museum of Art (Taos)
Institute of American Indian Arts (Santa Fe)
Las Cruces Museum of Art (Las Cruces)
Museum of Contemporary Native Arts (Santa Fe)
Millicent Rogers Museum (Taos)
Museum of Encaustic Art (Cerrillos)
Museum of Indian Arts & Culture (Santa Fe)
Museum of International Folk Art (Santa Fe)
Museum of New Mexico (Santa Fe)
Museum of New Mexico Foundation (Santa Fe)
Museum of Spanish Colonial Art (Santa Fe)
New Mexico Museum of Art (Santa Fe)
NM Museum of Natural History & Science (Albuquerque)
Roswell Museum & Art Center (Roswell)
Taos Art Museum (Taos)
Tinkertown Museum (Sandia Park)
Wheelwright Museum of the American Indian (Santa Fe)

University Art Museums and Art Galleries in New Mexico
The Harwood Museum (U of NM Taos)
Raymond Jonson Collection (UNM Albuquerque)
Tamarind Institute (Albuquerque)
University Art Museum (NMSU, Las Cruces)
University Museum (NMSU, Las Cruces)
University of New Mexico Art Museum (Albuquerque)
Western New Mexico University Museum (Silver City)

New Mexico Art Centers
516 Arts (Albuquerque)
Branigan Cultural Center (Las Cruces)
Center (Santa Fe)
Clay Center of Santa Fe (Santa Fe)
El Museo Cultural de Santa Fe (Santa Fe)
Espanola Valley Fiber Arts Center (Espanola)
Fuller Lodge Art Center (Los Alamos)
Harwood Art Center (Albuquerque)
Indian Pueblo Cultural Center (Albuquerque)
National Hispanic Cultural Center (Albuquerque)
Northern New Mexico Regional Art Center (Espanola)
Site Santa Fe (Santa Fe)
South Broadway Cultural Center (Albuquerque)
Taos Center for the Arts (Taos)

New Mexico Non-Profit Art Organizations
Albuquerque Fiber Arts Council
Artesia Art Council (Artesia)
Contemporary Art Society of New Mexico (Albuquerque)
Encaustic Art Institute (Cerrillos)
Glass Alliance - New Mexico
The Doña Ana Arts Council (Las Cruces)
Land Arts of the American West (Albuquerque)
Mimbres Region Arts Council (Silver City)
New Mexico Department of Cultural Affairs (Santa Fe)
New Mexico Art League (Albuquerque)
New Mexico Arts
New Mexico Department of Cultural Affairs
Santa Fe Art Institute
Silver City Arts and Cultural District (Silver City)
Silver City Art Association (Silver City)
Taos Center for the Arts (Taos)
Through the Flower (Belen)


SANTA FE GALLERY GUIDE

TAOS GALLERY GUIDE

NEW MEXICO GALLERY GUIDE

ART MUSEUMS AND ART CENTERS
Guides to Non-Profit Art Organizations in every state.

ART GALLERY GUIDES FOR OTHER LOCATIONS
Gallery guides for every state and thirty seven major art cities.

---

About Art-Collecting.com

Art-Collecting.com is an online resource for all art enthusiasts. Art collectors, art travelers and artists will find our comprehensive online Gallery Guides and Museum Guides to be very useful. We feature guides for thirty-seven major art destinations as well as every state. Be sure to look at our Art Fairs Guide and our guides to Miami Art Week and New York Art Fairs which are up online year around.

When exploring around our site you'll find informative articles and guides for specific types of art like Latin American Art, Fine Art Photography and Native American Art. If you're looking for Art Appraisers, Art Advisors & Consultants, Art Auctions or other Art Services we're a good source.

Don't forget to visit our Artist Guides where you'll find links directly to artist websites. Our Painters and Photographers pages are very popular. The guides are very helpful when looking to discover new artists or if you prefer buying art directly from artists.

Here at Art-Collecting.com, we love art as much as you do and are always trying to improve our guides. If you have suggestions or notice listings that should be changed let us know. You can also help by mentioning us to your art friends and to galleries that you visit. Feel free to mention us and post links on your Social Media.

Thanks for stopping by Art-Collecting.com.
Visit our website often and be sure to explore around.
https://art-collecting.com


---

Home | Art Gallery Guides | Museums & Art Centers | Art Appraisals | Art Fairs

Collecting Information | Types of Collecting | Art News | Advertising | How to be Listed

---

Terms of Use | Privacy Policy | Contact

Copyright 2021 by Art-Collecting.com All Rights Reserved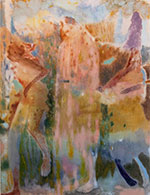 Maja Ruznic:
In the Sliver of the Sun
March 6 - September 26, 2021
The Harwood Museum of Art
Taos, NM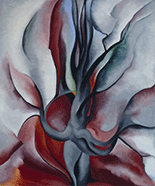 Georgia O'Keeffe at
Lake George, 1918-1928
On Exhibition
Georgia O'Keeffe Museum
Santa Fe, NM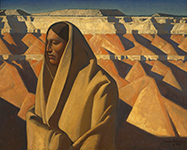 Maynard Dixon's
American West
Through August 2, 2021
Western Spirit Museum of the West
Prescott, AZ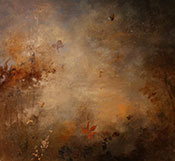 A Celebration of Women
From the Permanent Collection
Feb 22 - December 31, 2021
Including: Jean Hess
Evansville Museum
Evansville, IN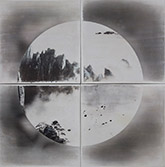 Out of the Shadows:
Contemporary Chinese Photography
Through May 22, 2021
Including: Shao Wenhuan
Museum of Photographic Arts
San Diego, CA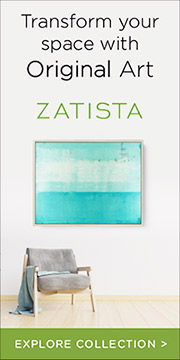 Please follow us and share this guide with your art loving friends.