CALIFORNIA ART APPRAISERS
Listing of professional art appraisers located in the state of California. Having a current art appraisal of the artworks you own is very important in case of damage or loss. We strongly suggest that you always have a up to date appraisal of your art and artworks. That way you will know the artworks value and can contact your insurance agent to make sure the artwork is covered for the correct value.

There are several types of appraisals and they represent different values. A good qualified and professional art appraiser can explain and help you in deciding which type of art appraisal you need. You will also find additional information, on our Art Appraisals guide, which features appraisal associations.

For the past 24 years, we've been providing art guides on the Internet, and most are similar to this guide. We do it because because galleries, museums, non-profit art organizations, and artists are important, please support them whenever possible. For this guide to continue your help is needed. If you have listed in the past, thank you, please renew. If you've never officially listed with us please do so today, so we can continue this useful art guide. Listing information can be found in the "About Us" in top navigation.

Art-Collecting.com provides comprehensive and easy to use gallery and art guides on the Internet. Our guides were created to help you easily discover art in various art communities whether you are visiting them, planning a visit, or living in them. Click on Art Gallery Guides in the top navigation and you'll find art guides for every state and thirty-seven major art cities. Each guide is divided into sections and organized in geographic locations. Links take you directly to the listed art businesses where you can quickly see what's showing and going on.

Northern California Appraisers | Southern California Appraisers

---
California Fine Art Appraisals
Northern California

Art Collection Management & Appraisals
Jeanie Craig, ASA, USPAP compliant
35 Miller Avenue, #260
Mill Valley, CA 94941
415-497-0244
jeanie@appraiserart.com
www.appraiserart.com
Accredited Senior Fine Art Appraiser, Art Collection Manager, specializing in modern and contemporary art. We organize, document and appraise private, corporate and institutional art collections, and work with artists, galleries, museums and individual collectors, as well as estate attorneys, trustees, wealth managers and art insurance specialists. Our clients are located throughout the San Francisco Bay area, from Sonoma/Napa to Silicon Valley and beyond.






Hess Art Advisory
Claudia W. Hess, AAA Certified
San Francisco Bay Area
415-580-2781
https://www.hessartadvisory.com/
We provide independent, detailed, objective, well researched, and photo documented appraisals for our clients. Located in the San Francisco Bay Area, we appraise worldwide in accordance with Uniform Standards of Professional Appraisal Practice (USPAP). Principal, Claudia Hess has OVER 30 YEARS experience in the Art Industry, she is accredited by Appraisers Association of America. We serve the entire San Francisco Bay Area, Sonoma & Napa, Silicon Valley, Carmel and beyond







Susan McDonough, AAA
McDonough Fine Art Appraisals
San Francisco, CA
415-309-7521
https://mcdfaa.com/
McDonough Fine Art Appraisals, LLC provides appraisals of fine and decorative art to private collectors, foundations, museums, corporate clients, attorneys, accountants, insurance professionals, and municipalities. Services include onsite examination, in-depth market research, and substantiated, actionable reports explaining and supporting the valuation conclusion. All appraisals are USPAP compliant.



Richard C. Frey Appraisers
Richard C. Frey, Owner
Chico, CA 95926
800-567-7854


LNF Fine Art Appraisal Resource
Lindsay Nivens-Frosini, AAA Accredited member
Oakland, CA
510-292-3284


Andrea Roth Ph.D.
Roth Fine Art Appraisals
Lafayette, CA
925-299-6850 tel
925-476-1470 fax


Marcus Wardell, ISA AM
Wardell Appraisals
San Francisco, CA
707-318-4628


Rosalie Wardell, ISA AM
Wardell Appraisals
San Francisco, CA
707-332-5559


SELZ FINE ART APPRAISALS
Gabrielle Selz
Oakland, CA
516-639-8144


Mariam Whitten LLC
Auction Liaison & Appraisal Services
Mariam Whitten, ISA AM
Orinda, CA
925-451-0271


Danielle Wohl
Fine Art
Palo Alto, CA
650-494-1368 Office
650-465-1484 Cell

---

California Fine Art Appraisals
Southern California







Anderson Fine Art Appraisals
Kevin Zweyer Anderson, AAA
468 N. Camden Drive, Suite 644A
Beverly Hills, CA 90210
310-858-1644
info@art-appraisals.net
https://www.art-appraisals.net/
Certified Member: Appraisers Association. Anderson Fine Art Appraisals serves Collectors, Museums, Estates, Attorneys and Insurance Agents in Los Angeles and across Southern California. 25 years of art valuation experience, you can depend on us to assess and value your artwork with accuracy and integrity. Specialists in Paintings, Watercolors, Drawings, Prints and Sculpture: Contemporary, Modern, Impressionist and 19th Century. All appraisals we prepare conform to the Uniform Standards of Professional Appraisal Practice and the IRS.


Art Appraisal Resources
Shelley Hall, ISA AM
Accredited Member, International Society of Appraisers
San Diego, California
971-217-8441
shelley@aar21.com
https://www.aar21.com/
Full service art appraisal and advisory firm, specializing in modern and contemporary art. Located in San Diego CA, we serve the entire Southern CA region and nationwide by appointment. Serving all of San Diego, North County San Diego, and Orange County locations. Appraisals for insurance, estate, property division, donations/IRS, and resale. Services include auction advising and representation, resale and brokerage services, expert witness testimony, art consulting and collection management. USPAP compliant written reports.


Art Asset Management Group Inc.
Xiliary Twil , ASA
Beverly Hills, CA, 90211
310-991-8945
art@artassetmgtgroup.com
http://www.artassetmgtgroup.com/
Accredited Senior Art appraiser with over 40 years experience as an appraiser, art advisor, and gallery director, offering USPAP and IRS compliant appraisal reports for insurance, estate tax and planning, divorce, charitable donations, and bankruptcy, working with collectors, their families, financial and wealth managers, accounting firms, trust and estate planners and attorneys, family offices, corporations, institutions, trustees and fiduciaries, for all intended uses and values. Modern and Contemporary art, in all mediums.


Saylor Rice Appraisals
Bridgette Saylor, ASA and Brooks Rice, ASA
P.O. Box 412061
Los Angeles, CA 90041
323-551-7013
brooks@saylorriceappraisals.com
www.saylorriceappraisals.com
We provide personal property appraisals in all areas of fine art, including modern and contemporary paintings, prints, photographs, sculptures and works on paper. We also appraise public art and site-specific properties, as well as archives, ephemera, popular culture memorabilia and vinyl records.


Stuart H. Salsbury Appraisal Services
Fine Art, Antiques, and Gemological Appraisal Services
Also available to serve as an expert witness and consultations.
7308 Pacific View Drive
Los Angeles, CA 90068
323-874-6781
stuartsalsbury@artappraisals.com
http://artappraisals.com


Chemers Appraisals
Rita Chemers, USPAP, LIFE MEMBER Appraisers Association of America
Tustin, CA
714-731-5432


Vivien Hessel CAPP
Appraisals & Estate Sales
Garden Grove, CA
714-313-3727


JSK Fine Art Appraisals
Jennifer Salvetti-Kulla, MA, ISA
San Diego, CA (Willing to Travel to jobs all over the United States)
315-558-8673


Andrea Roth Ph.D.
Roth Fine Art Appraisals
Lafayette, CA
925-299-6850 tel
925-476-1470 fax


Israel Stepanian (Accredited Senior Appraiser) ASA
Bravado Fine Arts & Appraisal Services
Los Angeles, Ca
800-498-7627


Jacqueline Silverman & Associates, Inc.
Los Angeles, CA
310-277-4410


Elizabeth Wells Appraisals & Fine Art Services, ISA
West Hollywood, CA 90048
323-252-2265



CALIFORNIA ART GALLERY GUIDE

CALIFORNIA ART MUSEUMS AND ART CENTERS

ART MUSEUM GUIDES FOR EVERY STATE

ART GALLERY GUIDES FOR OTHER LOCATIONS
Gallery guides for every state and thirty seven major art cities.


---



Data Base of Art Auction Prices and Artist Information
Are you interested in researching an artist or looking for current auction prices?
Mutual Art is a great place to start. They also offer the lowest prices for online appraisals.
They are a well respected source of art information online.

---

About Art-Collecting.com

Art-Collecting.com is an online resource for all art enthusiasts. Art collectors, art travelers and artists will find our comprehensive online Gallery Guides and Museum Guides to be very useful. We feature guides for thirty-seven major art destinations as well as every state. Be sure to look at our Art Fairs Guide and our guides to Miami Art Week and New York Art Fairs which are up online year around.

When exploring around our site you'll find informative articles and guides for specific types of art like Latin American Art, Fine Art Photography and Native American Art. If you're looking for Art Appraisers, Art Advisors & Consultants, Art Auctions or other Art Services we're a good source.

Don't forget to visit our Artist Guides where you'll find links directly to artist websites. Our Painters and Photographers pages are very popular. The guides are very helpful when looking to discover new artists or if you prefer buying art directly from artists.

Here at Art-Collecting.com, we love art as much as you do and are always trying to improve our guides. If you have suggestions or notice listings that should be changed let us know. You can also help by mentioning us to your art friends and to galleries that you visit. Feel free to mention us and post links on your Social Media.

Thanks for stopping by Art-Collecting.com.
Visit our website often and be sure to explore around.
https://art-collecting.com


---

Home | Art Gallery Guides | Museums & Art Centers | Art Appraisals | Art Fairs

Collecting Information | Types of Collecting | Art News | Advertising | How to be Listed

---

Terms of Use | Privacy Policy | Contact

Copyright 2023 by Art-Collecting.com All Rights Reserved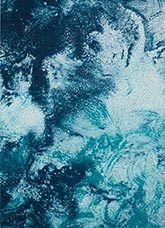 Joe Goode
Sea and Sky
Sept 9 - October 21, 2023
Leslie Sacks Gallery
Santa Monica, CA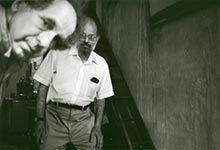 Allen Ginsberg
Muses & Self
Aug 10 - September 23, 2023
Ginsberg and Robert Frank
Fahey/Klein Gallery
Los Angeles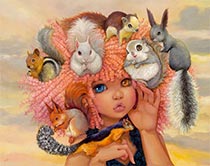 Camilla d'Errico
Nurtured by Nature
Aug 26 - September 30, 2023
Corey Helford Gallery
Los Angeles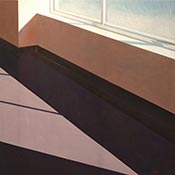 John Register
The Long View
Sept 14 - October 28, 2023
Modernism
San Francisco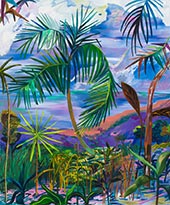 Shara Hughes
Light the Dark
Sept 9 - October 21, 2023
David Kordansky Gallery
Los Angeles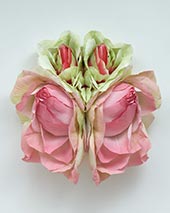 Tiffanie Turner
American Grown
Sept 9 - October 21, 2023
Eleanor Harwood Gallery
San Francisco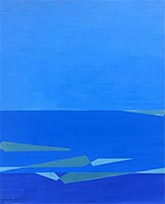 Wassef Boutros-Ghali
Exhoes of Creativity
September 5 - 30, 2023
Albertz Benda
Los Angeles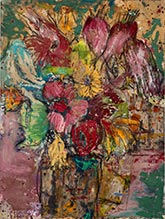 Daniel Crews-Chubb
Statuesque
Sept 16 - October 28, 2023
Roberts Projects
Los Angeles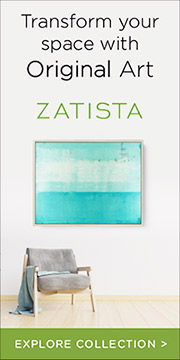 Please follow us and share site and guide with your art friends.