OHIO GALLERIES
Ohio art gallery guide and online resource for fine art galleries located in the state of Ohio. When visiting these Ohio art galleries, you'll see a variety of artworks ranging from contemporary art to traditional fine art, paintings, prints, sculpture, fine art photography and other types of visual art. If you're interested in collecting art or just viewing art while visiting Ohio, these are some of the art galleries that you should visit.

The reopening of the United States is underway, and we want you to know that Art-Collecting.com will continue to provide your community with art guides as we have for the past 22 years. We do this because galleries, museums, non-profit art organizations, and artists are important. We urge you to support them whenever possible. COVID-19 is still a dangerous threat, so practice safe distancing, wash your hands and take other protective measures so that we can continue to open our country safely.

We're looking for assistance from YOUR art community; someone in Ohio who can be the eyes and ears for what's happening in the state. It's easy, just look it over this guide and let us know what should be added or removed. We'd like to make this an informative and useful guide for Ohio and for visitors. Let's work together, so we can create even better and more accurate online art guides. VOLUNTEER INFORMATION

We sincerely hope that you, your family and friends will stay healthy during this time. Please take care of yourself, and think about how you might be inspired to help others. Be sure to call any art venues before attempting to visit them.

Art-Collecting.com provides the most comprehensive and easiest to use gallery guides on the Internet. Our guides were created to help you easily discover art in various art communities whether you are visiting them, planning a visit, or living in them. Click on Art Gallery Guides in the top navigation and you'll find art guides for every state and thirty-seven major art cities. Each guide is divided into sections and organized in geographic locations. Links take you directly to the listed art businesses where you can quickly see what showing and going on.


Akron | Canton | Cincinnati | Cleveland | Cleveland | Columbus | Dayton | Other Ohio Galleries

---
Ohio Gallery Guide

Akron Art Galleries
Don Drumm Studios & Gallery
Harris Stanton Gallery
Thomas French Fine Art
Art Organizations & Other Art Sites
Akron Art Museum

Canton Art Galleries
BZTAT Studios
Cyrus Custom Framing & Art Gallery
Joseph Saxton Gallery of Photography
Art Organizations & Other Art Sites
Canton Museum of Art

Cincinnati Art Galleries





Joseph Clark Gallery
The Joseph Clark Gallery provides exceptional and unique art from the African continent with emphasis on the people of Sub-Saharan Africa. The gallery will expose visitors to the history and cultures of the ethnic groups represented in its displays. The Joseph Clark Gallery showcases the traditional arts and artifacts including African statues and figures, masks, ritual objects, earthenware, textiles, tribal currencies, bronze figures and plaques, terracotta, jewelry, and much more. Location: 4038 Hamilton Avenue, Cincinnati, OH 45223, telephone: 513-351-8111, email: info@JosephCarkGallery.com, website: https://www.josephclarkgallery.com/


ADC Fine Art
Carl Solway Gallery
Eisele Gallery
Joseph Clark Gallery
Marta Hewett Gallery
Miller Gallery
Treadway
Art Organizations & Other Art Sites
ArtWorks
Cincinnati Arts Association (Weston Gallery)
Cincinnati Art Museum
The Clay Alliance
Contemporary Arts Center
DAAP Galleries (U of Cincinnati)
Manifest
Pendleton Art Center
Taft Museum of Art

Cleveland Art Galleries





Contessa Gallery
Founded in 1999, Contessa Gallery offers artworks of exceedingly high quality as well as art acquisition counsel to collectors, museums and institutions. Our area of expertise encompasses pre-twentieth century, Modern and Contemporary sculpture, paintings, and works on paper. Coupled with a strong commitment to service and connoisseurship, Contessa Gallery has developed a notable local, national, and international following and a reputation for integrity and excellence. Location: 24667 Cedar Road, Cleveland, OH 44124, telephone: 216-382-7800, website: http://contessagallery.com/






Lee Hayden Gallery
Is an exclusive provider of original paintings, sculpture and rare prints from more than 75 of the most accomplished artists in the world including TODD WHITE, PAIGE BRADLEY, PHILIP BURKE, FRANK MORRISON, ROMAN FRANCES, HAZIZA and dozens more. We also delight in bringing the work of emerging artists to our customers. Lee Hayden Gallery is located in historic Shaker Square on the east side of Cleveland. Call 440-871-4747 anytime or the gallery direct line 216-295-7500, website: https://www.leehayden.com/


Bonfoey Gallery
Contessa Gallery
Framed Gallery
Harris Stanton Gallery
Lee Hayden Gallery
Scaravilli Design & Studio Gallery
Thomas French Fine Art
Art Organizations & Other Art Sites
The Cleveland Museum of Art
Cleveland State University Art Gallery
Museum of Contemporary Art (
Reinberger Galleries (Cleveland Institute of Art)
Rock & Roll Hall of Fame
The Sculpture Center
Spaces
Transformer Station

Columbus Art Galleries
Short North Art District
Brandt-Roberts Galleries
Hammond Harkins Galleries
Joseph Editions
Lindsay Gallery
Marcia Evans Gallery
(not) Sheep Gallery
PM Gallery
Sean Christopher Gallery + Ohio
Sharon Weiss Gallery
Sherrie Gallerie
Studios on High Gallery
Terra Gallery
Other Columbus Art Galleries
Hawk Galleries
Keny Galleries
Muse Gallery
Non-Profit Centers & Alternative Spaces
Art Columbus
Art Possible Ohio
Columbus Museum of Art
Cultural Arts Center
Greater Columbus Arts Council
The King Arts Complex
Ohio Art League
Ohio Designer Craftsmen
Pizzuti Collections
Riffe Gallery
Roy G Biv Gallery
The Schumacher Gallery (Capital U)
Wexner Center for the Arts (OSU)

Dayton Art Galleries
The Color of Energy: A Mike Elsass Art Gallery
Gallery at Fifth Third Center
Art Organizations & Other Art Sites
Dayton Art Institute
Dayton Visual Arts Center
K12 / TEJAS Gallery
Wright State University Art Galleries

Other Ohio Art Galleries
Art Access Gallery (Bexley)
Hayley Gallery (New Albany)
High Road Gallery (Worthington)
Kussmaul Gallery (Granville)
Wach Gallery (Avon Lake)
Z.A.A.P - Zanesville Appalachian Arts Project (Zanesville)
Art Organizations & Other Art Sites
The Allen County Museum (Lima)
Allen Memorial Art Museum (Oberlin College, Oberlin)
The Arts Castle - Delaware County Cultural Arts Center (Delaware)
ArtSpace/Lima (Lima)
Bay Arts (Bay Village)
Bowling Green State University Fine Arts Center Galleries (Bowling Green)
Butler Institute of American Art (Youngstown)
Decorative Arts Center of Ohio (Lancaster)
Fitton Center for Creative Arts (Hamilton)
Jupiter Studios (Alliance)
Kennedy Heights Arts Center (Cincinnati)
Kennedy Museum of Art (Ohio University, Athens)
Kent State University Museum (Kent)
Mansfield Art Center (Mansfield)
Markay Cultural Arts Center (Jackson)
Massillon Museum (Massillon)
Mazza Museum (Findlay University, Findlay)
Miami University Art Museum (Oxford)
Pump House Center for the Arts (Chillicothe)
Pyramid Hill Sculpture Park and Museum (Hamilton)
Solon Center for the Arts (Solon)
Southern Ohio Museum (Portsmouth)
Springfield Museum of Art
Toledo Museum of Art
Troy-Hayner Cultural Center (Troy)
Wayne Center for the Arts (Wooster)
Worthington Area Art League
Zanesville Museum of Art (Zanesville)

---

Artist Websites
Diane Belfiglio - OH
Stacy Leeman - Paintings
Jeff Rutledge - Sculpture and Paintings



Art Consultants, Art Advisors and Private Dealers





Art of Estates
7672 Montgomery Rd
Cincinnati, OH 45236
317-373-8845
ArtofEstates.com


Thomas French Fine Art



Art Services: Appraisers, Framing and Other Services





Art of Estates
7672 Montgomery Rd
Cincinnati, OH 45236
317-373-8845
ArtofEstates.com


Corcoran Appraisal Group International (Cleveland)
ICA - Art Conservation - Cleveland
SUSANIN'S (Auction House, Chicago)
Treadway (Auctions)






Zatista Contemporary and Fine Art
Is the leading destination to buy original art online, giving you unrivalled access to exclusive collections from all over the world. With over 4000 highly curated works from the most talented emerging and established artists, Zatista provides access to the types of works previously only available to seasoned collectors. Buying online with Zatista is easy with their complimentary art consultation, certificates of authenticity and a buyer guarantee that allows you to try art in your home with free returns (as well as free shipping within the US for all purchases). Their platform makes it fun to discover art you love, with an experience so unique it's like you are right there in front of it. Browse the collections



OHIO ART MUSEUMS AND ART CENTERS

ART GALLERY GUIDES FOR OTHER LOCATIONS
Gallery guides for every state and thirty seven major art cities.

---

About Art-Collecting.com

Art-Collecting.com is an online resource for all art enthusiasts. Art collectors, art travelers and artists will find our comprehensive online Gallery Guides and Museum Guides to be very useful. We feature guides for thirty-seven major art destinations as well as every state. Be sure to look at our Art Fairs Guide and our guides to Miami Art Week and New York Art Fairs and Los Angeles Art Fairs which are up online year around.

If you're looking for Art Appraisers, Art Advisors & Consultants, Art Auctions or other Art Services we're a good source. Our Artist Guides is where you find links directly to artist websites. Our Painters and Photographers guides are very popular. You'll discover new artists and that you can buy directly from or be referred to galleries representing their art.

Thanks for stopping by Art-Collecting.com.
Visit our website often and be sure to explore around.
https://art-collecting.com


---

Home | Art Gallery Guides | Museums & Art Centers | Art Appraisals | Art Fairs
Collecting Information | Types of Collecting | Art News | Advertising | How to be Listed

---

Terms of Use | Privacy Policy | Contact
Copyright 2021 by Art-Collecting.com All Rights Reserved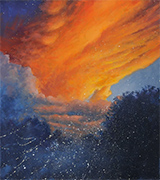 John A. Sargent III
Allusions to Other
Dec 5 - January 30, 2021
Sean Christopher Gallery
Columbus, OH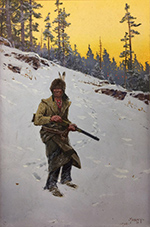 Forever Gold
Nov 12 - January 2, 2021
Including: Henry Farny
Eisele Gallery
Cincinnati, OH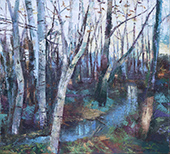 David Reed
On Exhibition
December 4 - 20, 2020
Brandt-Roberts Galleries
Columbus, OH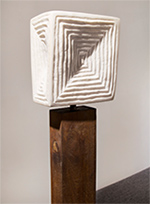 Zero Gravity Persuasions
Oct 30 - December 30, 2020
Including: Minoru Niizuma
Carl Solway Gallery
Cincinnati, OH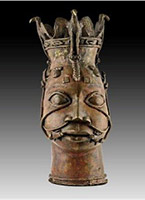 Benin Osun Head
Available from
Joseph Clark Gallery
Cincinnati, OH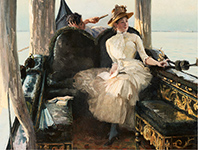 DANCING IN THE LIGHT
From The Age of
American Impressionism
Nov 27 - March 7, 2021
Including: Robert Blum
Canton Museum of Art
Canton, OH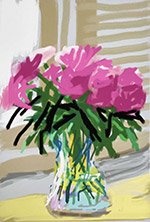 David Hockney
Available from
Leslie Sacks Gallery
Santa Monica, CA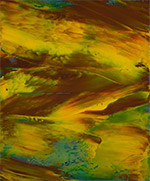 Damien Diaz-diaz
Painting, Oil on Canvas
Zatista.com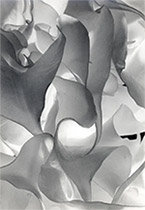 Raphael Sloane
Photograph, Archival Ink Jet
Zatista.com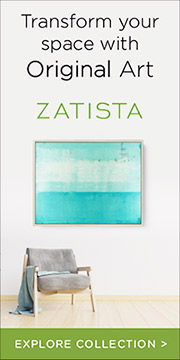 Please follow us and share this guide with your art loving friends.