NORTH CAROLINA ART GALLERIES
North Carolina gallery guide and listing of art galleries and art orgainzations in North Carolina. You'll find the guide to be fairly comprehensive and organized by the major art cities, including: Asheville, Chapel Hill, Charlotte, Durham, Greensboro, Raleigh, Wilmington and Winston-Salem. The art galleries feature both contemporary art and traditional fine art, crafts, glass art, prints, paintings, sculpture, fine art photography and other types of visual art. If you are interested in collecting art or just like looking at art, these are the art galleries and art organizations of North Carolina.

The reopening of the United States is underway, and we want you to know that Art-Collecting.com will continue to provide your community with art guides as we have for the past 22 years. We do this because galleries, museums, non-profit art organizations, and artists are important. We urge you to support them whenever possible. COVID-19 is still a dangerous threat, so practice safe distancing, wash your hands and take other protective measures so that we can continue to open our country safely.

We're looking for assistance from YOUR art community; someone in North Carolina who can be the eyes and ears for what's happening in your state. It's easy, just look it over this guide and let us know what should be added or removed. We'd like to make this an informative and useful guide for North Carolina and for visitors. Let's work together, so we can create even better and more accurate online art guides. VOLUNTEER INFORMATION

We sincerely hope that you, your family and friends will stay healthy during this time. Please take care of yourself, and think about how you might be inspired to help others. Be sure to call any art venues before attempting to visit them.

Art-Collecting.com provides the most comprehensive and easiest to use gallery guides on the Internet. Our guides were created to help you easily discover art in various art communities whether you are visiting them, planning a visit, or living in them. Click on Art Gallery Guides in the top navigation and you'll find art guides for every state and thirty-seven major art cities. Each guide is divided into sections and organized in geographic locations. Links take you directly to the listed art businesses where you can quickly see what showing and going on.


Asheville | Carrboro | Chapel Hill | Charlotte | Durham | Greensboro | Hillsborough
Raleigh | Wilmington | Winston-Salem | Other Galleries in North Carolina

---

Asheville Art Galleries


Carrboro Art Galleries
North Carolina Crafts Gallery
Kalisher Art Is Love
WomanCraft Gifts
Art Organizations & Other Art Sites
The Arts Center


Chapel Hill Art Galleries
Creative Metalsmiths
Frank
Hill Country Woodworks
The Soleil Bookbindery
Art Organizations & Other Art Sites
Ackland Art Museum (UNC, Chapel Hill)


Charlotte Art Galleries
Blkmrktclt
Charlotte Fine Art Gallery, LLC
Coffey & Thompson
Elder Gallery
Harris Holt
Hart Witzen
Hodges Taylor
Hidell Brooks Gallery
Jerald Melberg Gallery
Lark & Key Gallery
Providence Gallery
Pura Vida Worldly Art
Shain Gallery
Wentworth Gallery
Charlotte Art Organizations & Other Art Sites
Charlotte Museum of History
Clayworks Studio & Gallery
Harvey B. Gantt Center for African-American Arts+Culture
The Light Factory
McColl Center for Art + Innovation
Mint Museum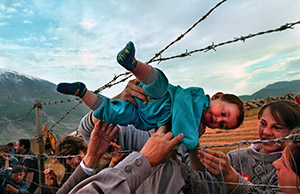 Mint Museum - February 24, 2021 - July 25, 2021
W|ALLS: Defend, Divide, and the Divine explores the various aspects of walls-artistic, social, political, and historical, as well as how there are literal walls or barriers, such as fences or sand berms. From antiquity to today, walls have been central to human history. Societies have built walls to delineate their borders, but the resulting structures define the civilizations on both sides. From east to west, north to south, walls have fortified cities, transformed ink lines on maps into stone, protected communities, and separated families. The space is divided into six sections - Delineation, Defense, Deterrent, The Divine, Decoration, and The Invisible - with each section anchored by a central photo essay. We constantly contend with walls, whether they are solid, porous, real or imaginary. This photography exhibition invites you to reflect on the omnipresence of walls and to consider your own. Where do the barriers start in your life? And do you need them to live the life you want? Location: at Levine Center for the Arts, 500 South Tryon Street, Charlotte, NC, Mint Museum

---
Durham Art Galleries
Bull City Art & Frame Company
Craven Allen Gallery / House of Frames
Through This Lens
Zola Craft Gallery
Durham Art Organizations & Other Art Sites
Center for Documentary Studies (Duke University)
Claymakers
Durham Arts Council
Nasher Museum of Art (Duke University)
NCCU Art Museum (NC Central University)
NorthStar Church of the Arts
Pleiades Arts
Power Plant Gallery
Super G Print Lab


Greensboro Art Galleries
The Artery Gallery
The Art Shop
Irving Park Art & Frame
O'Brien Gallery
William Mangum Fine Art
Greensboro Art Organizations & Other Art Sites
African American Atelier
Greenhill Center for North Carolina Art
Guilford College Art Gallery
Weatherspoon Art Museum (UNC)


Hillsborough Art Galleries
Bakova Gallery
Hillsborough Gallery of Arts
Margaret Lane Gallery


Raleigh Art Galleries
311 Gallery
Adam Cave Fine Art
ArtSource
Bev's Fine Art
The Centerpiece
Frameworks Gallery and Frame Design
Gallery C
Grace Li Wang Art Gallery
The Mahler Fine Art
Ashley's Art Shop (Fuquay-Varina)
Raleigh Art Organizations & Other Art Sites
African American Cultural Center (NC State)
Artspace
The Block Gallery / Raleigh Arts Commission
CAM Raleigh - Contemporary Art Museum
City of Raleigh Museum
Gregg Museum of Art & Design (NC State)
North Carolina Museum of Art
North Carolina Museum of History
North Carolina Museum of Natural Sciences
Raleigh Fine Arts Society
Visual Art Exchange Gallery (VAE)
Weems Art Gallery (Meredith College)


Wilmington Art Galleries
New Elements Gallery
Wilmington Art Organizations & Other Art Sites
Cameron Art Museum
Wilmington Art Association


Winston-Salem Art Galleries
Delurk Gallery
Downtown Arts District Association
Laster's Fine Art & Antiques
Winston-Salem Art Organizations & Other Art Sites
Associated Artists
Piedmont Craftsmen, Inc.
Reynolda House Museum of American Art
Sawtooth Center for Visual Art
Southeastern Center for Contemporary Art


Other Galleries in North Carolina
Apex Gallery and Custom Framing (Apex)
Blowing Rock Frameworks & Gallery (Blowing Rock)
Carolina Artist Gallery (Morehead City)
Carolina Creations (New Bern)
Carteret Contemporary Art (Morehead City)
Cedar Creek Gallery (Creedmoor)
Cocoon Gallery (Apex)
Jugtown Pottery (Seagrove)
McCarter Gallery (Hendersonville)
Miya Gallery (Weaverville)
Seaside Art Gallery (Nags Head)
Seven Sisters Gallery (Black Mountain)
Silver Fox Gallery (Hendersonville)
Sunset River Marketplace (Calabash)
T Pennington Gallery (Waynesville)
Trade Alley Art (Hickory)
Twigs & Leaves (Waynesville)
Vision Gallery (Morehead City)

Other North Carolina Art Organizations & Art Sites
Arts of the Albemarle (Elizabeth City)
The Bascom / Center for the Visual Arts (Highlands)
Hickory Museum of Art (Hickory)
John C. Cambell Folk School (Brasstown)
The Museum of the Southeast American Indian (UNC, Pembroke)
North Carolina Pottery Center (Seagrove)
Penland Gallery (Penland School of Crafts, Penland)
Rocky Mount / Imperial Centre (Rocky Mount)
Van Every/Smith Galleries (Davidson College, Davidson)
Waterworks Visual Arts Center (Salisbury)

---

North Carolina Artist Websites
Catherine Altice - Multimedia
Jude Lobe - Paintings
William Mangum - Painting and Prints
Lynette Miller - Photography
Teresa Pennington - Drawings and Prints
Phillip Philbeck - Paintings and Prints
Dennis Ruane - Sculpture


Art Consultants, Art Advisors and Private Dealers
Hodges Taylor (Charlotte)
Lyons Fine Art Consulting (Charlotte)


North Carolina Art Services (Appraisers, Framing and Other Services)
Bev's Fine Art (Framing, Raleigh)
Craven Allen Gallery / House of Frames (Framing, Durham)
Seaside Art Gallery (Appraisals)
The Soleil Bookbindery (Chapel Hill)






Zatista Contemporary and Fine Art
Is the leading destination to buy original art online, giving you unrivalled access to exclusive collections from all over the world. With over 4000 highly curated works from the most talented emerging and established artists, Zatista provides access to the types of works previously only available to seasoned collectors. Buying online with Zatista is easy with their complimentary art consultation, certificates of authenticity and a buyer guarantee that allows you to try art in your home with free returns (as well as free shipping within the US for all purchases). Their platform makes it fun to discover art you love, with an experience so unique it's like you are right there in front of it. Browse the collections



ASHEVILLE GALLERY GUIDE

NORTH CAROLINA ART MUSEUMS AND ART CENTERS

ART GALLERY GUIDES FOR OTHER LOCATIONS
Gallery guides for every state and thirty seven major art cities.

---

About Art-Collecting.com

Art-Collecting.com is an online resource for all art enthusiasts. Art collectors, art travelers and artists will find our comprehensive online Gallery Guides and Museum Guides to be very useful. We feature guides for thirty-seven major art destinations as well as every state. Be sure to look at our Art Fairs Guide and our guides to Miami Art Week and New York Art Fairs and Los Angeles Art Fairs which are up online year around.

If you're looking for Art Appraisers, Art Advisors & Consultants, Art Auctions or other Art Services we're a good source. Our Artist Guides is where you find links directly to artist websites. Our Painters and Photographers guides are very popular. You'll discover new artists and that you can buy directly from or be referred to galleries representing their art.

Thanks for stopping by Art-Collecting.com.
Visit our website often and be sure to explore around.
https://art-collecting.com


---

Home | Art Gallery Guides | Museums & Art Centers | Art Appraisals | Art Fairs
Collecting Information | Types of Collecting | Art News | Advertising | How to be Listed

---

Terms of Use | Privacy Policy | Contact
Copyright 2021 by Art-Collecting.com All Rights Reserved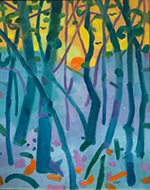 Al Gury
New Works
Jan 8 - February 20, 2021
Gallery C
Raleigh, NC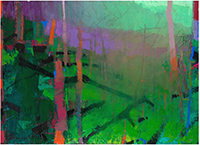 Southern Artist
Nov 14 - January 2, 2021
Including: Brian Rutenberg
Jerald Melberg Gallery
Charlotte, NC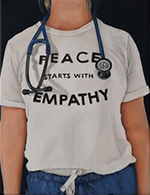 Helen Robinson
Ode to the T-Shirt
Available from
Hidell Brooks Gallery
Charlotte, NC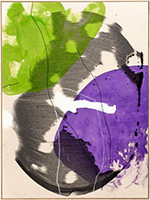 Marco Reichert
Man and Machine
Jan 2 - February 28, 2021
Bender Gallery
Asheville, NC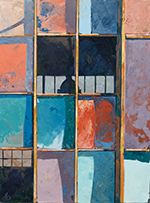 Dana Brown
Available from
Momentum Gallery
Asheville, NC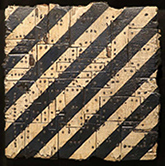 Mark Making
Nov 6 - January 8, 2021
Including: George Peterson
Blue Spiral 1
Asheville, NC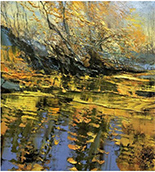 Lynn Boggess
Available from
The Haen Gallery
Asheville, NC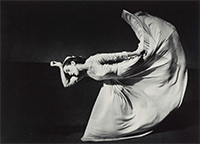 Dancing Atoms
Barbara Morgan Photographs
March 6 - January 4, 2021
Asheville Art Museum
Asheville, NC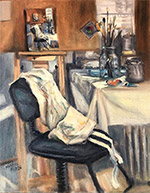 Martha Faires
Available from
Charlotte Fine Art Gallery
Charlotte, NC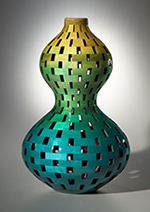 Joel Hunnicutt
Available from
Ariel Gallery
Asheville, NC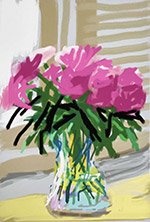 David Hockney
Available from
Leslie Sacks Gallery
Santa Monica, CA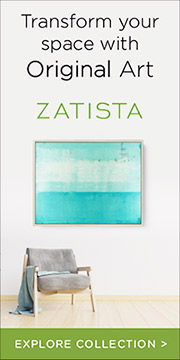 Please follow us and share this guide with your art loving friends.