IDAHO ART GALLERIES
Idaho gallery guide and listing of art galleries and art organizations. Included are the most popular resort areas of Sun Valley and Coeur d'Alene and the major art centers of Boise and Ketchum, Idaho, the hometown of Ernest Hemingway. The art galleries feature both contemporary art and traditional fine art, Westerm and Wildlife art, paintings, sculpture, fine art photography and other types of visual art. If you're interested in collecting art or having fun looking at art, this is your guide to the art galleries and art organizations of Idaho.

Art-Collecting.com provides comprehensive and easy to use gallery and art guides on the Internet. Our guides help you to easily discover art in various art communities whether you are visiting them, planning a visit, or living in them. Click on Art Gallery Guides in the top navigation and you'll find art guides for every state and thirty-seven major art cities. Links take you directly to the listed art businesses so that you can quickly see what's being featured.

For the past 24 years, we've been providing art guides on the Internet, and most are similar to this guide. We do it because galleries, museums, non-profit art organizations, and artists are important, please support them whenever possible.

For this guide to continue, gallery and art organization support is needed. If you have listed in the past, thank you, please renew. If you've never officially listed with us please do so today. Listing information can be found in "About Us" in the top navigation. Individuals can also help by sharing our site with art friends and in Social Media, thanks in advance, it would be much appreciated.


Boise | Coeur d'Alene | Ketchum and Sun Valley | Sandpoint | Other Idaho Art Galleries


---
IDAHO GALLERY GUIDE

Boise Art Galleries
Art Source Gallery
Boise Art Glass
Cole/Marr Photography Workshops & Gallery
Gallery 601
R. Grey Gallery
Stewart Gallery
Visual Arts Collective (Garden City)
Art Organizations & Other Art Sites
Boise Art Museum
Idaho Watercolor Society
Idaho State Museum
James Castle House
Student Union Fine Art Gallery (Boise State)
Surel's Place - Artist in Residence


Coeur d'Alene Art Galleries
Angel Gallery
The Art Spirit Gallery
Blackwell Gallery
Cisco's Rare & Exceptional
Coeur d'Alene Galleries
LiveForBlu
Mix It Up
Studio 107
Art Organizations & Other Art Sites
Coeur d'Alene Art Association (Hayden)
Museum of North Idaho
Rockford Building


Ketchum and Sun Valley Art Galleries
Broschofsky Galleries
Friesen + Lantz Fine Art
Gail Severn Gallery
Gilman Contemporary
Harvey Art Projects
James Bourret Fine Art Photography
Kneeland Gallery
Frederic Boloix Fine Arts (Hailey)
Art Organizations & Other Art Sites
Sun Valley Museum of Art


Sandpoint Art Galleries
Art Works Gallery
Northwest Handmade Furniture & Gallery


Other Idaho Art Galleries
Finer Frames (Eagle)
Gallery Fifty-Five (McCall)
Kaye York Gallery (Cambridge)

Art Organizations & Other Art Sites
The Art Museum of Eastern Idaho (Idaho Falls)
Blue Planet Photography (Nampa)
Center for Arts & History (Lewis-Clark State College, Lewiston)
Herrett Center for Arts and Science (College of Southern Idaho, Twin Falls)
Idaho State University - John B. Davis Gallery (Pocatello)
Jacklin Arts & Cultural Center (Post Falls)
Magic Valley Arts Council - Full Moon Gallery (Twin Falls)
Museum of Idaho (Idaho Falls)
Pendleton Center for the Arts (Pendleton)
Pend Oreille Arts Council - P)AC Gallery (Sand Point)
Pocatello Art Center (Pocatello)
Prichard Art Gallery (U of Idaho, Moscow)
Visual Arts Center (Boise State University)
Willard Arts Center (Idaho Falls)

---



Sun Valley Art Walk
Each year SVGA hosts multiple gallery walks (exhibition openings for all SVGA galleries), which are eagerly anticipated and free to the public. Locals and visitors alike take in thought-provoking exhibitions of newly installed art, enjoy wine, mingle with friends, and often meet the artists. Gallery Walks take place from 5 - 7:30pm, next is December 30th, 2022.

---



2nd Friday Artwalk
Downtown Coeur d'Alene, join us the 2nd Friday of each month for ArtWalk in downtown Coeur d'Alene from 5- 8pm. It's a wonderful celebration of the arts in lively downtown Coeur d'Alene. Follow the yellow balloons, and easily stroll to more than 9 galleries within a 5 block stretch of Sherman Avenue. Coeur d'Alene Galleries is located at 213 Sherman Avenue between 2nd and 3rd Street. Upcoming artwalks January 13 and February 10, 2023.

---

Idaho Artist Websites





Julian Voss-Andreae - Sculpture
Voss-Andreae has been creating sculptural works directly influenced by his background in science and technology. Seeing the human subject through the lens of science has allowed him to imagine completely novel and contemporary approaches to the ancient art of figurative sculpture. Inspired by quantum physics, Voss-Andreae developed one of his signature styles of sculpture where the human figure has volume and weight when viewed from one angle and almost completely disappears at another. He has continued to develop his work in new and exciting ways using cutting-edge technology. Represented in Idaho by Federic Boloix Fine Arts. His studio is located in Portland, Oregon. Website: https://julianvossandreae.com/


Linda Lantzy - Photography
Arlon Rosenoff - Paintings



Art Consultants, Art Advisors and Private Dealers
None listed at this time



Art Services: Appraisers, Framing and Other Services
Sun Valley Gallery Association
2nd Friday Artwalk (Coeur d'Alene)






Zatista Contemporary and Fine Art
Is the leading destination to buy original art online, giving you unrivalled access to exclusive collections from all over the world. With over 4000 highly curated works from the most talented emerging and established artists, Zatista provides access to the types of works previously only available to seasoned collectors. Buying online with Zatista is easy with their complimentary art consultation, certificates of authenticity and a buyer guarantee that allows you to try art in your home with free returns (as well as free shipping within the US for all purchases). Their platform makes it fun to discover art you love, with an experience so unique it's like you are right there in front of it. Browse the collections



IDAHO ART MUSEUMS AND ART CENTERS

ART GALLERY GUIDES FOR OTHER LOCATIONS
Gallery guides for every state and thirty seven major art cities.

---

About Art-Collecting.com

Art-Collecting.com is an online resource for all art enthusiasts. Art collectors, art travelers and artists will find our comprehensive online Gallery Guides and Museum Guides to be very useful. We feature guides for thirty-seven major art destinations as well as every state. Be sure to look at our Art Fairs Guide and our guides to Miami Art Week and New York Art Fairs and Los Angeles Art Fairs which are up online year around.

If you're looking for Art Appraisers, Art Advisors & Consultants, Art Auctions or other Art Services we're a good source. Our Artist Guides is where you find links directly to artist websites. Our Painters and Photographers guides are very popular. You'll discover new artists and that you can buy directly from or be referred to galleries representing their art.

Thanks for stopping by Art-Collecting.com.
Visit our website often and be sure to explore around.
https://art-collecting.com


---

Home | Art Gallery Guides | Museums & Art Centers | Art Appraisals | Art Fairs

Collecting Information | Types of Collecting | Art News | Advertising | How to be Listed

---

Terms of Use | Privacy Policy | Contact

Copyright 2023 by Art-Collecting.com All Rights Reserved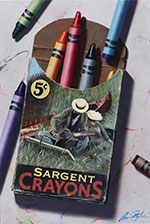 Ben Steele
Beg, Borrow & Steele
Dec 30 - January 24, 2023
Friesen + Lantz Fine Art
Ketchum, ID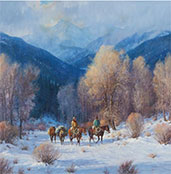 Martin Grelle
Colorado Cathedral
Sold - Post War & Contemporary Art
January 25, 2023
Revere Auctions
St. Paul, MN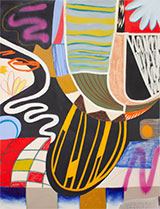 Thai Mainhard
Available from
Gilman Contemporary
Ketchum, ID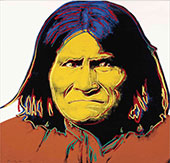 Andy Warhol
Geronimo
Available from
Broschofsky Galleries
Ketchum, ID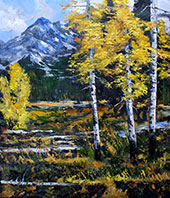 James Cook
On Exhibition
Feb 1 - March 1, 2023
Gail Severn Gallery
Ketchum, ID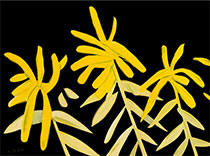 Alex Katz
Available from
Leslie Sacks Gallery
Santa Monica, CA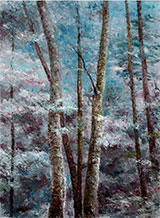 Vladimir Volosov
Painting, Oil on Canvas
Zatista.com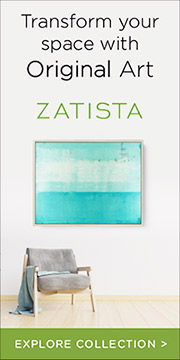 Please follow us and share site and guide with your art friends.