ARKANSAS ART MUSEUMS
NON-PROFIT ART ORGANIZATIONS & ART CENTERS
Guide to Arkansas art museums, art centers and non-profit art organizations. For the year 2023, we will be focusing more on these important art venues. Please consider joining us and supporting them whenever you can. The membership benefits are worth it, plus you will be contributing to important local and regional art resources. This guide provides you with links to as many art organization as we know about in the state. If you know of other art organizations that are not listed, please let us know.

For the past 25 years, we've been providing art guides on the Internet, and most are similar to this guide. We do it because galleries, museums, non-profit art organizations, and artists are important, please support them whenever possible.

For this guide to continue, gallery and art organization support is needed. If you have listed in the past, thank you, please renew. If you've never officially listed with us please do so today. Listing information can be found in "About Us" in the top navigation. Individuals can also help by sharing our site with art friends and in Social Media, thanks in advance, it's much appreciated.

Art-Collecting.com provides comprehensive and easy to use gallery and art guides on the Internet. Our guides were created to help you easily discover art in various art communities whether you are visiting them, planning a visit, or living in them. Click on Art Gallery Guides in the top navigation and you'll find art guides for every state and thirty-seven major art cities. Links take you directly to the listed art venue where you can quickly see what showing and going on.

---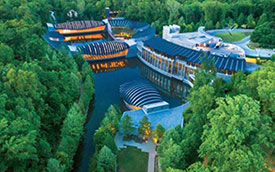 Crystal Bridges Museum of American Art
Welcomes all to celebrate the American spirit in a setting that unites the power of art with the beauty of nature. Explore the unfolding story of America by actively collecting, exhibiting, interpreting, and preserving outstanding works that illuminate our heritage and artistic possibilities. General admission to Crystal Bridges is sponsored by Walmart. There is no cost to view the Museum's permanent collection, which is on view year-round. The Museum is located on Museum Way, off NE J Street in Bentonville, Arkansas. If you are entering Bentonville from Interstate 49, take exit 88 and go west on Central Avenue. Travel .3 miles and turn right onto John DeShields Boulevard. After you cross NE J Street, DeShields becomes Museum Way which takes you to the Museum entrance and parking garage. Crystal Bridges Museum of American Art

---

Arkansas Art Museums
Arkansas Arts Center (Little Rock)
Crystal Bridges Museum of American Art (Bentonville)
Fort Smith Regional Art Museum (Fort Smith)
Historic Arkansas Museum (Little Rock)
Museum of Discovery (Little Rock)

University Art Museums and Art Galleries in Arkansas
Arkansas State University Museum (Jonesboro)
Baum Gallery - University of Central Arkansas (Conway)
Fine Arts Center Gallery (U of Arkansas, Fayetteville)

Arkansas Art Centers
Arkansas Arts Center (Little Rock)
Arts Center of the Ozarks (Springdale)
Arts on Main (Van Buren)
Delta Cultural Center (Helena)
The Momentary (Bentonville)
The Ozark Folk Center (Mountain View)
Rialto Community Arts Center (Morrilton)
River Valley Arts Center (Russellville)
South Arkansas Arts Center (El Dorado)
Walton Arts Center (Fayetteville)

Arkansas Non-Profit Art Organizations
Arkansas Arts Council (Little Rock)
Arkansas Craft Guild (Mountain View)
Arkansas Heritage (Little Rock)
Arkansas Historic Preservation Program (Little Rock)
Arkansas Pastel Society (Little Rock)
Artisan Alliance at Wishing Springs (Bentonville)
Batesville Area Arts Council (Batesville)
Emergent Arts (Hot Springs)
The Foundation of Art (Joneboro)
North Central Arkansas Foundation for Arts & Education (Fairfield Bay)
Thea Foundation (North Little Rock)
Wishing Spring Gallery (Bentonville)



ARKANSAS ART GALLERY GUIDE

ART MUSEUM GUIDES FOR EVERY STATE

ART GALLERY GUIDES FOR OTHER LOCATIONS
Gallery guides for every state and thirty seven major art cities.

---

About Art-Collecting.com

Art-Collecting.com is an online resource for all art enthusiasts. Art collectors, art travelers and artists will find our comprehensive online Gallery Guides and Museum Guides to be very useful. We feature guides for thirty-seven major art destinations as well as every state. Be sure to look at our Art Fairs Guide and our guides to Miami Art Week and New York Art Fairs which are up online year around.

When exploring around our site you'll find informative articles and guides for specific types of art like Latin American Art, Fine Art Photography and Native American Art. If you're looking for Art Appraisers, Art Advisors & Consultants, Art Auctions or other Art Services we're a good source.

Don't forget to visit our Artist Guides where you'll find links directly to artist websites. Our Painters and Photographers pages are very popular. The guides are very helpful when looking to discover new artists or if you prefer buying art directly from artists.

Here at Art-Collecting.com, we love art as much as you do and are always trying to improve our guides. If you have suggestions or notice listings that should be changed let us know. You can also help by mentioning us to your art friends and to galleries that you visit. Feel free to mention us and post links on your Social Media.

Thanks for stopping by Art-Collecting.com.
Visit our website often and be sure to explore around.
https://art-collecting.com


---

Home | Art Gallery Guides | Museums & Art Centers | Art Appraisals | Art Fairs

Collecting Information | Types of Collecting | Art News | Advertising | How to be Listed

---

Terms of Use | Privacy Policy | Contact

Copyright 2023 by Art-Collecting.com All Rights Reserved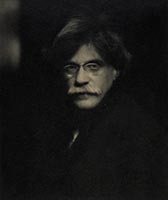 Seeing One Another:
New Views on the
Alfred Stieglitz Collection
Jan 28 - January 1, 2024
Crystal Bridges
Bentonville, AR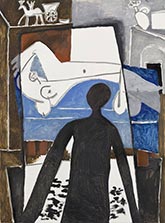 It's Pablo-matic:
Picasso According to
Hannah Gadsby
June 2 - September 24, 2023
Brooklyn Museum
Brooklyn, NY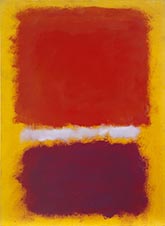 Mark Rothko
Paintings on Paper
Nov 19 - March 31, 2024
The National Gallery of Art
Washington, DC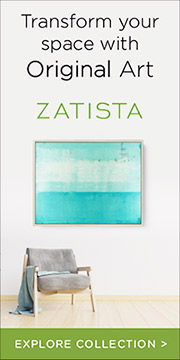 Please follow us and share site and guide with your art friends.