ILLINOIS ART GALLERIES
Illinois gallery guide and listing of art galleries and art orgainzations in the state of Illinois. You'll find the guide to be fairly comprehensive and organized by the major cities. The art galleries feature both contemporary art and traditional fine art, glass art, prints, paintings, sculpture, fine art photography and other types of visual art. If you are interested in collecting art or just like looking at art, these are the art galleries and art organizations of Illinois.

Art-Collecting.com provides comprehensive and easy to use gallery and art guides on the Internet. Our guides help you to easily discover art in various art communities whether you are visiting them, planning a visit, or living in them. Click on Art Gallery Guides in the top navigation and you'll find art guides for every state and thirty-seven major art cities. Links take you directly to the listed art businesses so that you can quickly see what's being featured.

For the past 25 years, we've been providing art guides on the Internet, and most are similar to this guide. We do it because galleries, museums, non-profit art organizations, and artists are important, please support them whenever possible.

For this guide to continue, gallery and art organization support is needed. If you have listed in the past, thank you, please renew. If you've never officially listed with us please do so today. Listing information can be found in "About Us" in the top navigation. Individuals can also help by sharing our site with art friends and in Social Media, thanks in advance, it would be much appreciated.


Bloomington | Champaign | CHICAGO | Chicago Area Art Galleries | Decatur | Peoria | Other Illinois Art Galleries

---
ILLINOIS GALLERY GUIDE

Bloomington Art Galleries





Main Gallery 404
Established in 2008, the Main Gallery 404 shows the work of over 40 local artists from the Bloomington and Normal Illinois area. We carry a variety of original art in many media as well as unframed original art and prints. Location: 404 North Main, Bloomington, Illinois 61701, telephone: 309-590-6779, website: https://www.maingallery404.org/


Eaton Studio and Gallery
Joann Goetzinger Studio and Gallery
Art Organizations & Other Art Sites
McLean County Arts Center


Champaign Art Galleries
Schwegmann Studios
Cinema Gallery (Urbana)
Prairie Fire Glass
Art Organizations & Other Art Sites
Krannert Art Museum (UI at Urbana-Champaign)
Goertz Gallery (Parkland College)


Chicago Art Galleries


Chicago Area Art Galleries





Martin Lawrence Gallery (Schaumburg)
Serving the greater Chicago area for over 25 years, Martin Lawrence Galleries at Woodfield Mall presents original artwork by Modern Masters, Pop Art Icons, and the best contemporary artists. Our knowledgeable art consultants will assist you in finding works that perfectly complement your home and lifestyle. Take home a museum-worthy masterpiece on your next shopping visit. Gallery Director Marianne Kretekos. Location: 5 Woodfield Mall, Schaumburg, IL. (630) 954-3033, woodfield@martinlawrence.com


Aaron Galleries (Glenview)
Anne Loucks Gallery (Glencoe)
Charles Scott Gallery (Evanston)
Chicago Fine Art Co. (Highland Park)
Expression Gallery of Fine Art (Hinsdale)
Frame Warehouse (Evanston, Oak Park)
Pagoda Red (Winnetka)
The Pot Shop (Evanston)
Proud Fox Gallery (Geneva)
ZIA Gallery (Winnetka)
Chicago Area Art Organizations & Other Art Sites
The Art Center (Highland Park)
The Block Museum of Art (Northwestern, Evanston)
Evanston Art Center (Evanston)
Hyde Park Art Center (Hyde Park)
The Mitchell Museum of the American Indian (Evanston)
Oak Park Area Arts Council (Oak Park)
Skokie Northshore Sculpture Park (Skokie)


Decatur Art Galleries
The ArtFarm
Decatur Glassblowing
Wild Oats & Billy Goats
Art Organizations & Other Art Sites
Anne Lloyd Gallery / Madden Art Center
Blue Connection
Gallery 510
The Staley Museum


Peoria Art Galleries
Exhibit A Gallery
Foster Gallery
Art Organizations & Other Art Sites
Contemporary Art Center
Peoria Art Guild
Peoria on First Fridays
Peoria Riverfront Museum


Other Illinois Art Galleries
Lockport Street Gallery (Plainfield)
Outside the Lines Art Gallery (Galena)

Other Illinois Art Organizations & Other Art Sites
Addison Center for the Arts (Addison)
Antioch Fine Arts Foundation (Antioch)
Link Art Gallery / Art Center (Paris)
Brickton Art Center (Park Ridge)
Cedarhurst Center for the Arts (Mt. Vernon)
David Adler Music and Arts Center (Libertyville)
Dellora A. Norris Cultural Arts Center (St. Charles)
Elmhurst Art Museum (Elmhurst)
Fine Line Creative Arts Center (St. Charles)
Freeport Art Museum (Freeport)
Illinois State Museum (Springfield)
The Next Picture Show (Dixon)
Lithuanian Museum of Art (Lemont)
McCord Gallery and Cultural Center (Palos Park)
The Naperville Art League (Naperville)
Parkland Art Gallery (Champaign)
Quincy Art Center (Quincy)
Riverside Arts Center (Riverside)
Rockford Area Arts Council (Rockford)
Rockford Art Museum (Rockford)
Schingoethe Center for Native American Cultures (Aurora University)
Springfield Art Association (Springfield)
Spurlock Museum (UI at Urbana-Champaign)
Tarble Arts Center (Eastern Illinois University, Charleston)
The University Museum (Southern Illinois University, Carbondale)

---

Illinois Artist Websites





Christine M. Nauman - Paintings
A professional artist for over twenty-six years, Nauman works in oil on canvas using a tonal palette. She applies multiple layers of paint and delicate brush strokes to her landscapes depicting autumn and winter scenes that convey the changing light of day. Her paintings with an impressionistic palette and thickly applied paint are of the spring and summer season when colors of nature are abundant and vividly attractive. Additional information is showcased on her website: www.christinenauman.com and read on her blog: http://cnaumanfineart.blogspot.com/.


Emily Rapport - Paintings
Tomasso Silvestri - Paintings
Richard Sperry - Paintings



Art Consultants, Art Advisors and Private Dealers





THE PROJECT ROOM
Is known for its rich and dynamic portfolio of emerging and mid-career international artists in all media whose work embodies well-executed conceptual depth. Founder and visual artist, Patti Bartelstein, (aka Bella Luca), has developed a reputation for her keen eye and diverse artistic background which is the result of TPR'S brilliant portfolio in addition to dedicated art advising. Additionally, commission works available upon request by Bella Luca, from the intersection of documentary & fine art, these collaborative interactive projects open add a sense of wonderment and artistic beauty to any collection. Location: International, telephone: 847-400-4626, website: https://theprojectroompb.com/


MARLOWE FINE ART (Art Advisory)


Illinois Appraisers, Framing and Other Art Services

MIR Appraisal Services, Inc.
ISA,ASA, USPAP Qualified
307 N Michigan Ave, Suite #308
Chicago, IL 60601
312-814-8510
Each of our senior appraisers has over twenty years of appraisal experience. All of our appraisers are accredited members of the International Society of Appraisers and or the American Society of Appraisers. Our professional appraisal reports are accepted by all insurance companies and written in conformity with USPAP. We specialize in personal property, including but not limited to fine art, antiques, furniture, jewelry, silver, gold, porcelain, and fine rugs. Our clientele includes government agencies, universities and schools, religious institutions, and private individuals. email: info@mirappraisal.com, website: https://www.mirappraisal.com/







Zatista Contemporary and Fine Art
Is the leading destination to buy original art online, giving you unrivalled access to exclusive collections from all over the world. With over 4000 highly curated works from the most talented emerging and established artists, Zatista provides access to the types of works previously only available to seasoned collectors. Buying online with Zatista is easy with their complimentary art consultation, certificates of authenticity and a buyer guarantee that allows you to try art in your home with free returns (as well as free shipping within the US for all purchases). Their platform makes it fun to discover art you love, with an experience so unique it's like you are right there in front of it. Browse the collections


Artisan Restoration International
BMS Art / Collection Management & Appraisal
Lindsey Owen Appraisals (Chicago)


CHICAGO GALLERY GUIDE

ILLINOIS ART MUSEUMS AND ART CENTERS

ART GALLERY GUIDES FOR OTHER LOCATIONS
Gallery guides for every state and thirty seven major art cities.

---

About Art-Collecting.com

Art-Collecting.com is an online resource for all art enthusiasts. Art collectors, art travelers and artists will find our comprehensive online Gallery Guides and Museum Guides to be very useful. We feature guides for thirty-seven major art destinations as well as every state. Be sure to look at our Art Fairs Guide and our guides to Miami Art Week and New York Art Fairs which are up online year around.

When exploring around our site you'll find informative articles and guides for specific types of art like Latin American Art, Fine Art Photography and Native American Art. If you're looking for Art Appraisers, Art Advisors & Consultants, Art Auctions or other Art Services we're a good source.

Don't forget to visit our Artist Guides where you'll find links directly to artist websites. Our Painters and Photographers pages are very popular. The guides are very helpful when looking to discover new artists or if you prefer buying art directly from artists.

Thanks for stopping by Art-Collecting.com.
Visit our website often and be sure to explore around.
https://art-collecting.com


---

Home | Art Gallery Guides | Museums & Art Centers | Art Appraisals | Art Fairs

Collecting Information | Types of Collecting | Art News | Advertising | How to be Listed

---

Terms of Use | Privacy Policy | Contact

Copyright 2023 by Art-Collecting.com All Rights Reserved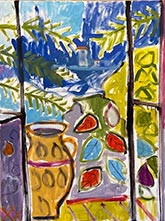 Stephen Dinsmore
Inside to Out
May 2 - June 20, 2023
Anne Loucks Gallery
Glencoe, IL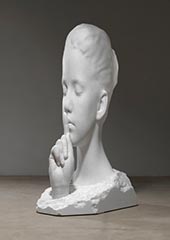 Jaume Plensa
Forgotten Dreams
April 7 - June 3, 2023
GRAY Chicago
Chicago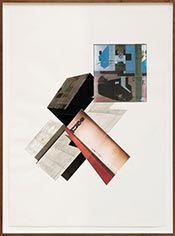 Marshall Brown
Remastériser
April 28 - June 17, 2023
Western Exhibitions
Chicago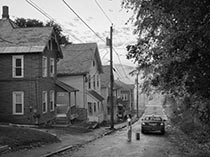 Gregory Crewdson
Eveningside
April 7 - June 30, 2023
Alan Koppel Chicago
Chicago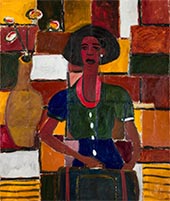 Patrick Eugène
50 Lbs.
April 13 - May 20, 2023
Mariane Ibrahim
Chicago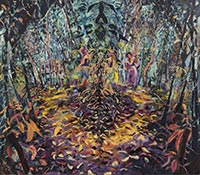 Maia Cruz Palileo
Days Later, Down River
April 1 - May 26, 2023
moniquemeloche
Chicago, IL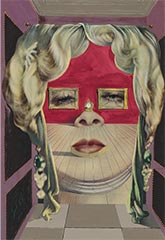 Salvador Dalí
The Image Disappears
Feb 8 - June 12, 2023
Art Institute of Chicago
Chicago, IL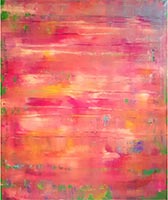 Ivana Olbricht
Painting, Acrylic on Canvas
Zatista.com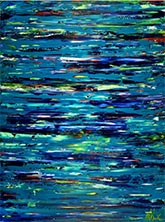 Nestor Toro
Painting, Acrylic on Canvas
Zatista.com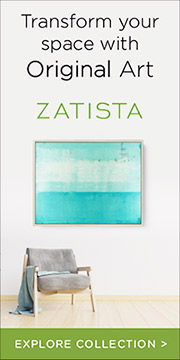 Please follow us and share site and guide with your art friends.