UTAH ART MUSEUMS
NON-PROFIT ART ORGANIZATIONS & ART CENTERS
Guide to Utah art museums, art centers and non-profit art organizations. For the year 2021, we will be focusing more on these important art venues. Please consider joining us and supporting them whenever you can. The membership benefits are worth it, plus you will be contributing to important local and regional art resources. This guide provides you with links to as many art organization as we know about in the state. If you know of other art organizations that are not listed, please let us know.

With the United States starting to get back to normal we want you to know that Art-Collecting.com will continue to provide community art guides as we have for the past 23 years. We do this because galleries, museums, non-profit art organizations, and artists are important. We urge you to support them whenever possible. Be sure to call or check websites any art venues before attempting to visit them and get vaccinated. If you would like to be listed or featured in one of our guides please see "About Us" in top navigation.

Art-Collecting.com provides the most comprehensive and easiest to use gallery guides on the Internet. Our guides were created to help you easily discover art in various art communities whether you are visiting them, planning a visit, or living in them. Click on Art Gallery Guides in the top navigation and you'll find art guides for every state and thirty-seven major art cities. Each guide is divided into sections and organized in geographic locations. Links take you directly to the listed art businesses where you can quickly see what showing and going on.

Non-profit art centers frequently provide exhibition space for new and cutting edge contemporary art as well as traditional fine art exhibitions. Besides visual arts, many art centers also provide facilities for music, performance art and other arts, as well as art education.

---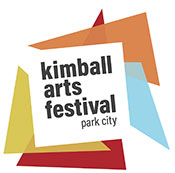 Kimball Arts Festival - August 6-8, 2021
One of Park City, Utah's signature event. The Kimball Arts Festival is one of the top ranked art festivals in the country and one of Kimball Art Center's most celebrated programs. Each year, the arts festival showcases the work of jury-selected artists and welcomes guests from around the country. Now in its 52nd year, this three-day, open-air celebration of the arts this August from the 6th to the 8th. The 2021 Kimball Arts Festival welcomes juror-selected artists from around the world with twelve different art mediums represented. In addition to viewing and purchasing art, festival attendees are encouraged to explore the many art experiences taking place during the weekend, which include live music, artist demonstrations led by Kimball Art Center education staff, kids' art classes and education programs, and craft beer and artisan cuisine. Kimball Arts Festival

---

Utah Art Museums
Brigham City Museum (Brigham)
Church History Museum (Salt Lake City)
Natural History Museum of Utah (Salt Lake City)
Springville Museum of Art (Springville)
St. George Art Museum (St. George)
Utah Museum of Contemporary Art (Salt Lake City)
Uintah County Heritage Museum (Vernal)

University Art Museums and Art Galleries in Utah
Braithwaite Fine Arts Gallery (Southern Utah University, Cedar City)
Museum of Art (Brigham Young University, Provo)
Nora Eccles Harrison Museum of Art (Utah State University, Logan)
Shaw Gallery (Weber State University, Ogden)
The Southern Utah Museum of Art (Southern Utah, Cedar City)
Utah Museum of Fine Arts (U of Utah, Salt Lake City)
Woodbury Art Museum (Utah Valley University, Orem)

Utah Art Centers
The Beverley Taylor Sorenson Center for the Arts (Cedar City)
Bountiful Davis Art Center (Bountiful)
Cache Arts (Logan)
Covey Center for the Arts (Provo)
Eccles Art Center (Ogden)
Kimball Art Center (Park City)
Moab Arts Center & Event Venue (Moab)
Petersen Art Center (Salt Lake City)

Utah Non-Profit Art Organizations
Art Access (Salt Lake City)
Arts Council of Washington County (St. George)
Artspace (Salt Lake City)
Davis Arts Council (Layton)
Experience Arts Salt Lake (Salt Lake City)
Intermountain Society of Artists (Salt Lake City)
Lehi City Arts (Lehi)
Midway Art Association (Midway)
Moab Arts Council (Moab)
Ogden Arts & Events (Ogden)
Orem Arts Council (Orem)
Park City Summit County Art Council (Park City)
Saltgrass Printmakers (Salt Lake City)
Salt Lake City Arts Council
The Thunderbird Foundation for the Arts (Mt. Carmel)
Uintah Art Council (Vernal)
Utah Artists Hands
Utah Arts Alliance
Utah Department of Heritage & Arts
Utah Arts Festival
Utah Museum Association
Utah Watercolor Society



UTAH ART GALLERY GUIDE

ART MUSEUM GUIDES FOR EVERY STATE

ART GALLERY GUIDES FOR OTHER LOCATIONS
Gallery guides for every state and thirty seven major art cities.

---

About Art-Collecting.com

Art-Collecting.com is an online resource for all art enthusiasts. Art collectors, art travelers and artists will find our comprehensive online Gallery Guides and Museum Guides to be very useful. We feature guides for thirty-seven major art destinations as well as every state. Be sure to look at our Art Fairs Guide and our guides to Miami Art Week and New York Art Fairs which are up online year around.

When exploring around our site you'll find informative articles and guides for specific types of art like Latin American Art, Fine Art Photography and Native American Art. If you're looking for Art Appraisers, Art Advisors & Consultants, Art Auctions or other Art Services we're a good source.

Don't forget to visit our Artist Guides where you'll find links directly to artist websites. Our Painters and Photographers pages are very popular. The guides are very helpful when looking to discover new artists or if you prefer buying art directly from artists.

Here at Art-Collecting.com, we love art as much as you do and are always trying to improve our guides. If you have suggestions or notice listings that should be changed let us know. You can also help by mentioning us to your art friends and to galleries that you visit. Feel free to mention us and post links on your Social Media.

Thanks for stopping by Art-Collecting.com.
Visit our website often and be sure to explore around.
https://art-collecting.com


---

Home | Art Gallery Guides | Museums & Art Centers | Art Appraisals | Art Fairs

Collecting Information | Types of Collecting | Art News | Advertising | How to be Listed

---

Terms of Use | Privacy Policy | Contact

Copyright 2021 by Art-Collecting.com All Rights Reserved