ARIZONA ART GALLERIES
Art gallery guide and comprehensive listing of fine art galleries located in the state of Arizona. Including galleries in Phoenix, Scottsdale, Sedona, Tubac, and Tucson. The art galleries feature contemporary art and traditional fine art, paintings, glass, Southwest art, pottery, sculpture, fine art photography, prints, and other types of visual art. If you are interested in collecting art or would like to purchase art, this web page features some of the best art galleries in Arizona.

The reopening of the United States is underway, and we want you to know that Art-Collecting.com will continue to provide your community with art guides as we have for the past 22 years. We do this because galleries, museums, non-profit art organizations, and artists are important. We urge you to support them whenever possible. COVID-19 is still a dangerous threat, so practice safe distancing, wash your hands and take other protective measures so that we can continue to open our country safely.

We're looking for assistance from YOUR art community; someone in Arizon who can be the eyes and ears for what's happening in your city. It's easy, just look it over this guide and let us know what should be added or removed. We'd like to make this an informative and useful guide for all of Arizona and for visitors to Arizona. Let's work together, so we can create even better and more accurate online art guides. VOLUNTEER INFORMATION

We sincerely hope that you, your family and friends will stay healthy during this emergency. Please take care of yourself, and think about how you might be inspired to help others. Be sure to call or check websites before attempting to visit any art venues.

Art-Collecting.com provides the most comprehensive and easiest to use gallery guides on the Internet. Our guides were created to help you easily discover art in various art communities whether you are visiting them, planning a visit, or living in them. Click on Art Gallery Guides in the top navigation and you'll find art guides for every state and thirty-seven major art cities. Each guide is divided into sections and organized in geographic locations. Links take you directly to the listed art businesses where you can quickly see what showing and going on.


Cave Creek & Carefree | Phoenix | Scottsdale | Sedona | Tubac | Tucson | Other Arizona Galleries

---
Arizona Gallery Guide

Cave Creek & Carefree Art Galleries
Adelante Art Gallery
Canyon Lifestyles
Cimarron River Company
Grace Renee Gallery
Lance Headlee Gallery
Stoyanov Fine Art Gallery
Rare Earth Gallery
Sergio Ladron de Guevara Fine Art
Thunderbird Artists Gallery
Wild Holly Gallery
Art Organizations & Other Art Sites
Sonoran Arts Leaugue (Cave Creek)


Phoenix Art Galleries





Savvy Collector Art Brokerage
SavvyCollector.com, although specializing in Native American art, offers a variety of art for sale. All of our art is examined for condition and researched by veteran art appraiser Corinne Cain, who has over thirty years of experience in the industry. We take the guesswork out of buying art, by uniquely showing a standard gallery price, compared to our own unique savvy price, ensuring you get the best price every time. Online shopping cart and gift registry options available. Our phone is 602-906-1633 or toll free at 877-906-1633. We are available by appointment in Phoenix, AZ, https://savvycollector.com/


9 The Gallery
Bentley Gallery
eye lounge
Esprit Decor Gallery
Five15 Arts Gallery
Lisa Sette Gallery
MADE Art Boutique
monOrchid Gallery
New City Studio
Phoenix Art Group, Inc.
Savvy Collector Art Brokerage
Xico's Shipping Container Galleries
Art Organizations & Other Art Sites
Arizona Latino Arts & Cultural Center
Heard Museum
Modified Arts
Northlight Gallery (ASU Phoenix)
Phoenix Art Museum
Phoenix Center for the Arts
Pueblo Grande Museum
Shemer Art Center and Museum
Step Gallery (ASU Phoenix)
Xico's Shipping Container Galleries

Galleries Near Phoenix
Art Intersection (Gilbert)
Cosanti (Paradise Valley)
Fountain Hills Artists' Gallery (Fountain Hills)
Mitchell Brown Fine Art (Paradise Valley)
Ryan Gallery (Gilbert)
Art Organizations & Other Art Sites
ASU Art Museum (ASU Tempe)
Gallery 100 (ASU Tempe)
Harry Wood Gallery (ASU Tempe)
Mesa Arts Center (Mesa)
Tempe Center for the Arts (Tempe)
Vision Gallery (Chandler)


Scottsdale Art Galleries


Sedona Art Galleries


Tubac Art Galleries
Art Gallery H
Big Horn Galleries
Bruce Baughman Studio & Gallery
Casa De Tesoro
Cobalt Fine Arts Tubac
El Presidito Working Artists Studio
Feminine Mystique Gallery
Hal Empie Gallery
K. Newby Gallery + Sculpture Garden
Lime Berry Gallery
Purcell Galleries of Fine Art
Turquoise Tortoise / Rogoway Gallery
Tubac Art and Gifts
Art Organizations & Other Art Sites
Tubac Center of the Arts
Tubac School of Fine Art


Tucson Art Galleries
Andrew Smith Gallery
Bahti Indian Arts
Contreras Gallery and Jewelry
Covington Fine Arts Gallery
Desert Artisans' Gallery
Dinnerware Contemporary Art Gallery
Etherton Gallery
Gallery West
Jane Hamilton Fine Art
Madaras Gallery
Mark Sublette - Medicine Man Gallery
Michael D. Higgins - Antique Indian Art
Mo's Gallery & Fine Framing
Ouroboros Stone Sculpture Gallery
Philabaum Glass Gallery
Sanders Galleries
Settlers West Galleries
Wilde Meyer Gallery
Art Organizations & Other Art Sites
Center for Creative Photography (UA)
DeGrazia Gallery in the Sun
The Drawing Studio
Joseph Gross Gallery (UA School of Art)
Lionel Rombach Gallery (UA School of Art)
Louis Carlos Bernal Gallery
Tohono Chul
Tucson Arts Brigade
Tucson Museum of Art
University of Arizona Museum of Art
WomanKraft


Other Arizona Galleries
Arts Prescott (Prescott)
Expressions In Bronze Gallery (Ruidoso)
Mountain Spirit Gallery (Prescott)
Nature Exposed Photography (Flagstaff)
Old West Iron Art (Apache Junction)
West of the Moon Gallery (Flagstaff)
Art Organizations & Other Art Sites
Arcosanti (Mayer)
Amerind Museum (Dragoon)
Desert Caballeros Western Museum (Wickenburg)
Museum of Northern Arizona (Flagstaff)
Northern Arizona University Museum of Art (Flagstaff)
Phippen Museum (Prescott)
Prescott Center for the Arts (Prescott)
Smoki Museum (Prescott)
West Valley Art Museum (Surprise)

---

Artist Websites
Cheryl Brandon - Ceramic Art and Sculpture
Nancy Romanovsky - Paintings
Lyle London - Sculpture
Vera Nick - Glass Mosaic
Keith Stanton - Photography
George Strasburger - Paintings
David Unger - Sculpture
Jim Witkowski - Photography



Art Consultants, Art Advisors and Private Dealers
Red View Gallery (Online Gallery)
Savvy Collector Art Brokerage



Art Services: Appraisers, Framing and Other Services

Timothy Gordon Appraisals & Brokerage - Gappraisals.com
Timothy Gordon AOA, ISA-CM
Fine Art, Rare Items and Collections
Florida
(406) 728-1812
timbgordon@mac.com
http://gappraisals.com
Expert appraisal of Fine Art for individuals / Museum Collections/Estates. We often set record brokering prices. Also, antiques, rare historic items. Nationally respected-25 years experience-USPAP compliant! We have appraised millions of objects. Licensed, Insured. As seen on television!


Allison Gee Fine Art Appraisals
FOUND:RE Phoenix: Art Boutique Hotel
Savvy Collector Art Brokerage
Timothy Gordon Appraisals & Brokerage - Gappraisals.com



SCOTTSDALE GALLERY GUIDE

SEDONA GALLERY GUIDE

ARIZONA ART MUSEUMS AND ART CENTERS

ART GALLERY GUIDES FOR OTHER LOCATIONS
Gallery guides for every state and thirty seven major art cities.

---

About Art-Collecting.com

Art-Collecting.com is an online resource for all art enthusiasts. Art collectors, art travelers and artists will find our comprehensive online Gallery Guides and Museum Guides to be very useful. We feature guides for thirty-seven major art destinations as well as every state. Be sure to look at our Art Fairs Guide and our guides to Miami Art Week and New York Art Fairs and Los Angeles Art Fairs which are up online year around.

If you're looking for Art Appraisers, Art Advisors & Consultants, Art Auctions or other Art Services we're a good source. Our Artist Guides is where you find links directly to artist websites. Our Painters and Photographers guides are very popular. You'll discover new artists and that you can buy directly from or be referred to galleries representing their art.

Thanks for stopping by Art-Collecting.com.
Visit our website often and be sure to explore around.
https://art-collecting.com


---

Home | Art Gallery Guides | Museums & Art Centers | Art Appraisals | Art Fairs
Collecting Information | Types of Collecting | Art News | Advertising | How to be Listed

---

Terms of Use | Privacy Policy | Contact
Copyright 2021 by Art-Collecting.com All Rights Reserved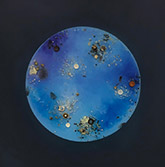 Blue
Group Exhibition
Sept 12 - January 2, 2021
Including: Mayme Kratz
Lisa Sette Gallery
Phoenix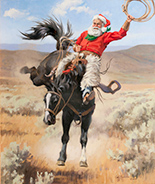 Tom Browing
Life With Santa
Nov 19 - Dec 25, 2020
The Legacy Gallery
Scottsdale, AZ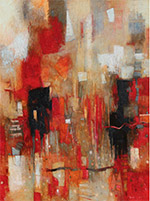 Max Hammond
Available from
Bonner David Galleries
Scottsdale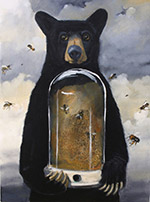 Robert McCauley
Available from
Altamira Fine Art
Scottsdale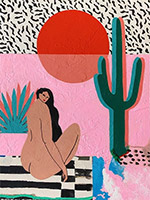 James Angel
Available from
Royse Contemporary
Scottsdale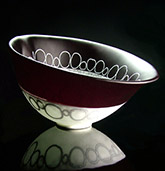 Licha Ochoa Nicholson
Available from
Gallery of Modern Masters
Sedona, AZ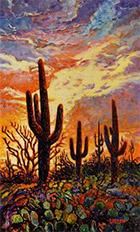 John Burrow
Available from
Exposures International
Sedona, AZ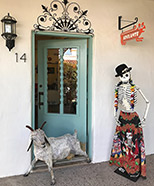 Discover Our Artists
Visit us North of Scottsdale
Adelante Art Gallery
Carefree, AZ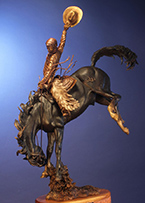 The Art of Rodeo
Jan 23, 2021 - April 2021
Including: Chris Navarro
Phippen Museum
Prescott, AZ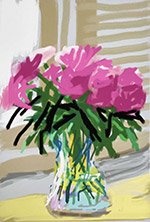 David Hockney
Available from
Leslie Sacks Gallery
Santa Monica, CA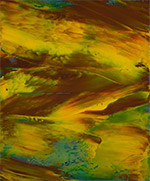 Damien Diaz-diaz
Painting, Oil on Canvas
Zatista.com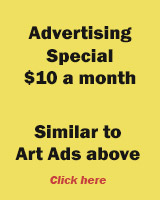 Please follow us and share this guide with your art loving friends.