BUYING FINE ART ONLINE
The Evolution of Buying Original Art: The elite world of art has slowly been opening its doors, and becoming more accessible to the masses, but not by condoning mass-produced art. Finding, purchasing and collecting original art is becoming more available as platforms that connect buyer with artist develop.

As the online art market matures some very credible options for buying originals have surfaced, causing many savvy art buyers to ask: why buy prints when you can own an original? There is truly nothing quite like the feeling of owning something truly unique. Knowing that only one exists in the entire world, hand crafted, with a story behind it all it's own. So why hang the same print as your neighbor when for the same price you can get an original? The increased credibility of online shops is causing top collectors and designers as well as art lovers to explore making those one-of-a-kind purchases online.

Online galleries are not a compromise to their brick and mortar predecessors, but an evolution. While physical galleries offer a positive experience all their own, when online marketplaces are done to a high standard, we are convinced there is room for both to flourish.

First adopters, including interior designers and collectors have seen the light early and have been taking advantage of buying online for years. Slowly, the secret is getting out.

Zatista Fine and Contemporary Art (Zatista.com) is quickly emerging as the leading platform to buy art online linking artist with art lover, and deconstructing the stigma of curated art, and high-end retail galleries. In the world of art, Zatista understands its rarity and is taking a stand for the original.

But how do you make such a highly individual and taste-dependent purchase online? It's easier than you think, and anyone can now buy and collect art intelligently, with no previous education or experience required.

There are many advantages for purchasing original art online from a proven established online gallery such as Zatista, including:

Selection - something for everyone

The best online galleries give you access to artists from all over the world, far beyond the reach of the brick and mortar galleries you can access in person. Without the restrictions of square footage and wall space, online platforms will always have more selection, and by extension more variety. A curated gallery always strives for a cohesive selling space, meaning throughout the year they can be restricted to specific genres, mediums, or artists. Online galleries can offer cohesion and selection without chaos or sacrifice.

Zatista presents the best collections in a wide range of mediums and styles. From paintings to mixed media and select photography, featuring modern and contemporary pieces as well as landscapes, impressionist works and realism. They have cutting edge art that pushes boundaries as well as more conservative pieces. With a range of styles, mediums and price points spanning 5000+ originals works, there is truly something for everyone and every occasion. Top galleries such as Zatista are making it possible for a greater number of people to own an original.

Curation - exclusive access to incredible collections

The best online galleries are still highly curated, just like their blood and bone counterparts. Zatista displays the best art from the most talented emerging and established artists from around the world - so rest assured everything you come across is high quality.

Their team's curation process carefully hand selects only the highest-quality, and many of the works showcased on Zatista aren't even available in galleries. With artist acceptance rates lower than 7%, they are even more selective than the Ivy League. Working hand in hand with artists from over twenty different countries Zatista has become a launch pad for artistic careers. From a buyers perspective it is a hotbed for discovering new talent.

Peace of mind - try art risk free

You would not purchase a car before taking it for a test drive. The same goes for art - you want to see that it fits in a space, especially if looking at it on a computer screen. It is a misconception that experiencing an artwork in the flesh is sacrificed when buying online. Many online galleries will loan a work, with the artist's permission, so you have a chance to "test-drive" the piece. Others will have applications where you can superimpose the work into a desired room and experience it virtually.

Zatista, for example, even goes above and beyond with a risk free guarantee. You can try art risk free in your home with the benefit of free returns. They also offer free shipping (to the US). The result is lots of happy customers.

Flexibility - browse on your own time

Picture having your own key to the most exclusive galleries in the world. Browsing online is the next best thing. Gallery hours are whatever you make them and the convenience is unparalleled. You can just as easily browse at 3 AM with a glass of wine or 5 AM with a cup of coffee.

Creating a home and personal space that is distinctly our own is becoming more and more important. We want the one of a kind coffee table from that little antique store, or the vintage sign hanging in the hallway that reminds us of our favorite soda as a child. Interior design and decoration is no longer simply coordinating your home to the standards of the current design trends, but passionately creating a space in which we can live our daily lives. We all want to be surrounded by things we absolutely adore, and the goal at Zatista is to find you that piece you truly love. By not just investing in original art, but by doing so online, you are shopping for something exceptional, in the comfort of your own home, with the purpose of making your home truly one-of-a-kind, just like you.

Visit Zatista.com and discover what they have to offer.

---
OTHER INFORMATION ON COLLECTING ART
Art Collecting Tips
Collecting art for love and profit is one of life's great pleasures.
Where do you start? When should you buy? Here're ten tips to help you get you
started collecting fine art.

Buying Fine Art Online
A fast growing option for anyone interested in purchasing art.

Protecting New Art Purchases
Learn how to protect your artwork and your art investment.

Internet Art Collecting Resources
Also, be sure to explore around our site for art resources, and our online gallery guides.

---

About Art-Collecting.com

Art-Collecting.com is an online resource for all art enthusiasts. Art collectors, art travelers and artists will find our comprehensive online Gallery Guides and Museum Guides to be very useful. We feature guides for thirty-seven major art destinations as well as every state. Be sure to look at our Art Fairs Guide and our guides to Miami Art Week and New York Art Fairs which are up online year around.

When exploring around our site you'll find informative articles and guides for specific types of art like Latin American Art, Fine Art Photography and Native American Art. If you're looking for Art Appraisers, Art Advisors & Consultants, Art Auctions or other Art Services we're a good source.

Don't forget to visit our Artist Guides where you'll find links directly to artist websites. Our Painters and Photographers pages are very popular. The guides are very helpful when looking to discover new artists or if you prefer buying art directly from artists.

Here at Art-Collecting.com, we love art as much as you do and are always trying to improve our guides. If you have suggestions or notice listings that should be changed let us know. You can also help by mentioning us to your art friends and to galleries that you visit. Feel free to mention us and post links on your Social Media.

Thanks for stopping by Art-Collecting.com.
Visit our website often and be sure to explore around.
index.htm


---

Home | Art Gallery Guides | Museums & Art Centers | Art Appraisals | Art Fairs

Collecting Information | Types of Collecting | Art News | Advertising | How to be Listed

---

Terms of Use | Privacy Policy | Contact

Copyright 2023 by Art-Collecting.com All Rights Reserved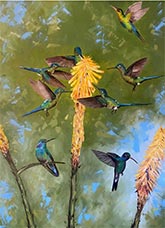 Agnes Nicholson
Painting, Oil on Canvas
Zatista.com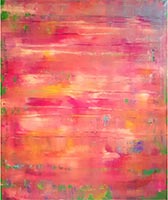 Ivana Olbricht
Painting, Acrylic on Canvas
Zatista.com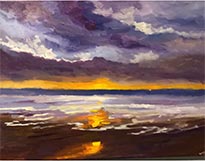 Ramya Sarvesh
Painting, Acrylic on Canvas
Zatista.com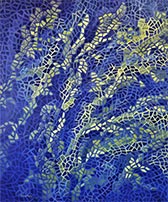 Felicia Trales
Painting, Oil on Canvas
Zatista.com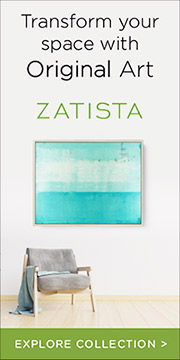 Please follow us and share site and guide with your art friends.