PHILADELPHIA ART GALLERIES
Philadelphia gallery guide and listing of fine art galleries located in Philadelphia, Pennsylvania. These art galleries feature contemporary art and traditional fine art, glass art, prints, sculpture, fine art photography and other types of visual art. If you are interested in collecting art or would like to purchase art, these are art galleries where you can find best artworks in Philadelphia.

On the first Friday evening of every month, the art galleries and shops in Philadelphia stay open late, inviting guests to view artworks ranging from painting to photography to sculpture. A casual atmosphere encourages art appreciation, eating at Philadelphia's fantastic restaurants and mingling with other like minded art lovers.

Art-Collecting.com provides one click, easy to use gallery guides and art resources on the Internet. The guides will help you to easily find and view online art and exhibitions. They are particularly useful to see what your favorite gallery is showing and for discovering new ones. Click on "Gallery Guides" above and you'll find guides for every state and thirty-seven major art cities. Also, explore around the site and discover other useful information.

For the past 25 years, we've been providing art and gallery guides. Why? Because art galleries, art museums, non-profit art organizations, and artists are important. Even though we've been around for years your support is also important. If you've listed in the past, thank you, please renew. If you've never officially listed with us please do so today. Listing information is in "About Us" located in the top navigation. Thanks in advance, your support is much appreciated.


Artist Websites
Art Consultants, Art Advisors and Private Dealers
Appraisers, Framing and Other Art Services
Non-Profit Art Organizations and Alternative Exhibition Spaces
Philadelphia Art Museums and Art Collections

---
PHILADELPHIA GALLERY GUIDE

Old City District
3rd Street Gallery
Arader Galleries
Arch Enemy Arts
F.A.N Gallery
Gallery 51
Larry Becker Contemporary Art
Muse Gallery
Pentimenti Gallery
Stanek Gallery
Wexler Gallery
Art Organizations and Other Art
The Center for Art in Wood
The Clay Studio
Twelve Gates Art


Other Philadelphia Art Galleries





Colonna Contemporary
A contemporary art gallery bridging the worlds of traditional and digital art, pigment to pixel. This visionary gallery showcases both established and emerging artists, merging classic forms with immersive digital experiences. Explore the evolving world of art in a space that fosters dialogue and boundary-pushing creativity. Colonna Contemporary stands as the vanguard of the art world, embodying the future of creative expression. By seamlessly weaving traditional and digital art, it propels the medium into uncharted territory, offering a glimpse into the boundless potential of artistic innovation. Location: 4 Louella Ct, Wayne PA 19087. Website: https://www.colonnacontemporary.com/






GRAVERS LANE GALLERY
National recognized as one of the last remaining Craft Galleries exhibiting the finest in contemporary Studio Painting, Sculpture, Ceramics & Glass, Jewelry/Metal, Fiber/Textiles and Works on Paper. Established in 2009 our flagship gallery proudly resides in Philadelphia's historic Chestnut Hill neighborhood. In 2022 G.L.G. @ 1213 Walnut St. became our premiere exhibition and installation gallery, allowing us to exhibit cutting edge large-scale work and career survey exhibitions and small themed shows. Gravers Lane Gallery and G.L.G.@1213 Walnut are situated within Philadelphia's borders; we are available to the public without charge and welcome visitors. Gravers Lane Gallery at 8405 Germantown Ave. Philadelphia, PA 19118 open Wednesday - Sunday 11am - 5pm and G.L.G. @ 1213 Walnut is by appointment only. https://www.graverslanegallery.com/






Morton Contemporary
The gallery is the culmination of 15 years of passion for fine contemporary art. Our international art collection ranges from original works on canvas to sculpture, mixed-media & photography. We proudly represent an innovative group of emerging & established artists. With our commitment to equity & inclusion, Morton Contemporary aims to diversify not only the audience for fine art, but its source by elevating the work of traditionally underrepresented artists such as women and artists of color from around the globe. Located in Midtown Village, 115 S 13th Street, Philadelphia, PA 19107, 215-735-2800, https://mortoncontemporarygallery.com/


Art Star
Bridgette Mayer Gallery
Cerulean Arts
Corridor Contemporary
Deja 42 Art Gallery
Dolan / Maxwell
Eye's Gallery
Fleisher/Ollman
Fuller Rosen Gallery
Gross McCleaf Gallery
Indigo Arts Gallery
James Oliver Gallery
Locks Gallery
Merritt Gallery (Haverford)
Millennium Art Gallery
Morton Contemporary
Philadelphia Print Shop
Schwarz Gallery
Vox Populi
WP Gallery (Works On Paper, Inc)

---



MIAMI AND MIAMI BEACH ART FAIR GUIDE
Miami Art Week will be the first week of December 4 - 10, 2023, and we've created two free planning guides. Check them out and you'll discover why Miami Art Week has become the largest and most important art event in the world. The first guide provides everything related to the art fairs. It's a busy week with more than a dozen art fairs scheduled. Top galleries from Europe, Latin America and the United States will be exhibiting amazing artists and museum quality artworks at Art Basel, Art Miami, NADA, Scope, Aqua, Design Miami and other fairs.

MIAMI ART WEEK GUIDE
Our second guide, provides information on what else is going on during the art fair week, now commonly referred to as Miami Art Week. This is where you'll find information on Art Museums, Non-Profit Organization, Private Art Collections, and Special Events. Even if you're not attending the guides are worth looking. Tell your art friends and anyone headed to Miami about our guides and they'll appreciate it. It's a great week for viewing and learning about contemporary art, filling up on visual stimulation, and hopefully some warm weather. Best viewed on a computer or tablet.

The above guides are free and will help you navigate the world's largest contemporary art event.


---

Art Organizations and Other Art
Arthur Ross Gallery (University of Pennsylvania)
The Barnes Foundation
Da Vinci Art Alliance
The Fabric Workshop and Museum
The Galleries at Moore (Moore College of Art & Design)
Institute of Contemporary Art (University of Pennsylvania)
La Salle University Art Museum
National Museum of American Jewish History
Philadelphia Art Alliance
Philadelphia Museum of Art
The Print Center
The Rosenbach
Slought Foundation
Twelve Gates Art
Woodmere Art Museum


---

Artist Websites





Nancy Herman - Paintings
Nancy Herman Studio Gallery showcases Herman's art in fiber, paint, pencil, digital prints and video. Herman has work in 4 museums including the Philadelphia Museum of Art and over 100 public and private collections. She is well known for her translations of music to color which are in 3D when using Chromadepth glasses. The gallery is within easy access of Philadelphia as Septa stops in Narberth a block away from the gallery after a 10 minute ride from 30th Street Station. The grand opening will be on May 6th in conjunction with the town wide NarbArt Month. Location: 109 North Essex Ave, Narberth, Pa 19072, email: nherman6@comcast.net, website: https://www.nancyherman.com/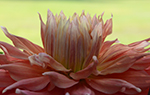 Marc Kittner - Photography
Marc focuses on things that most people overlook, getting so close to a flower, for instance, that he is virtually inside it. Children take a flower and hold it 6 inches from their noses, inspecting it closely and intensely as they discover the worlds that exist within the contours and landscape of the flower. His art invites viewers to experience the intimate wonders of nature on a grand scale. Marc's portfolio is loosely divided into Orchids, Abstracts and Other Botanicals. Located in Philadelphia. His cell number is 206-940-0738; and his website is https://www.kittnerphotography.com/


Eric Armusik - Figurative Paintings


Art Consultants, Art Advisors and Private Dealers
Dane Fine Art (Consultants & Art Sales, Ardmore)
Peter Hay Halpert Fine Art (Photography Dealer, Philadelphia)


Appraisers, Framing and Other Art Services
Collectible Art & Frames (Frames & Photo Restoration)
Deja 42 Art Gallery (Artwork Photography)
Gratz Gallery & Conservation Studio (Doylestown)
Millennium Art Gallery (Framing & Photo Restoration)
Ursula Hobson Fine Art Framing, Inc. (Framing)



PENNSYLVANIA GALLERY GUIDE

PENNSYLVANIA ART MUSEUMS AND ART CENTERS

ART GALLERY GUIDES FOR OTHER LOCATIONS
Gallery guides for every state and thirty seven major art cities.


---

About Art-Collecting.com

Art-Collecting.com is an online resource for all art enthusiasts. Art collectors, art travelers and artists will find our comprehensive online Gallery Guides and Museum Guides to be very useful. We feature guides for thirty-seven major art destinations as well as every state. Be sure to look at our Art Fairs Guide and our guides to Miami Art Week and New York Art Fairs and Los Angeles Art Fairs which are up online year around.

If you're looking for Art Appraisers, Art Advisors & Consultants, Art Auctions or other Art Services we're a good source. Our Artist Guides is where you find links directly to artist websites. Our Painters and Photographers guides are very popular. You'll discover new artists and that you can buy directly from or be referred to galleries representing their art.

Thanks for stopping by Art-Collecting.com.
Visit our website often and be sure to explore around.
https://art-collecting.com


---

Home | Art Gallery Guides | Museums & Art Centers | Art Appraisals | Art Fairs

Collecting Information | Types of Collecting | Art News | Advertising | How to be Listed

---

Terms of Use | Privacy Policy | Contact

Copyright 2023 by Art-Collecting.com All Rights Reserved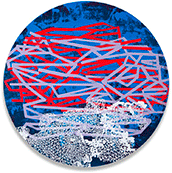 Something Big, Something Small
Oct 31 - December 30, 2023
Including: Rebecca Rutstein
Bridgette Mayer Gallery
Philadelphia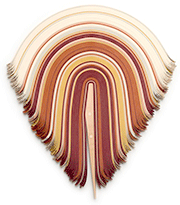 Derrick Velasquez
On Close To The Memory Of
Nov 7 - December 22, 2023
Pentimenti Gallery
Philadelphia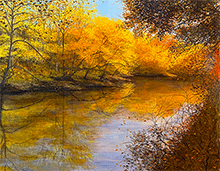 David Bottini
New Paintings
November 3 - 24, 2023
F.A.N. Gallery
Philadelphia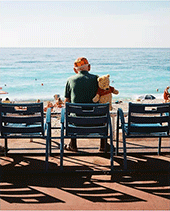 Cool Under Pressure
Don Bell + John Y. Wind
Nov 4 - January 27, 2024
James Oliver Gallery
Philadelphia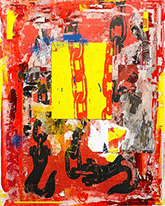 ADHD
A Noisy Mind
Oct 13 - November 15, 2024
Colonna Contemporary
Wayne, PA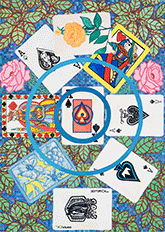 Kate Abercrombie
Some Lives
Nov 16 - January 6, 2024
Fleisher / Ollman
Philadelphia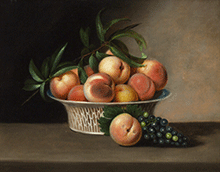 Rubens Peale
Fruit Still Life
Available from
Schwarz Gallery
Philadelphia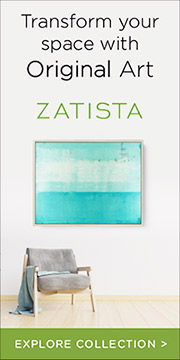 Please follow us and share site and guide with your art friends.